5 Major Changes You'll See at Starbucks Moving Forward
America's largest coffee chain has big plans for 2021.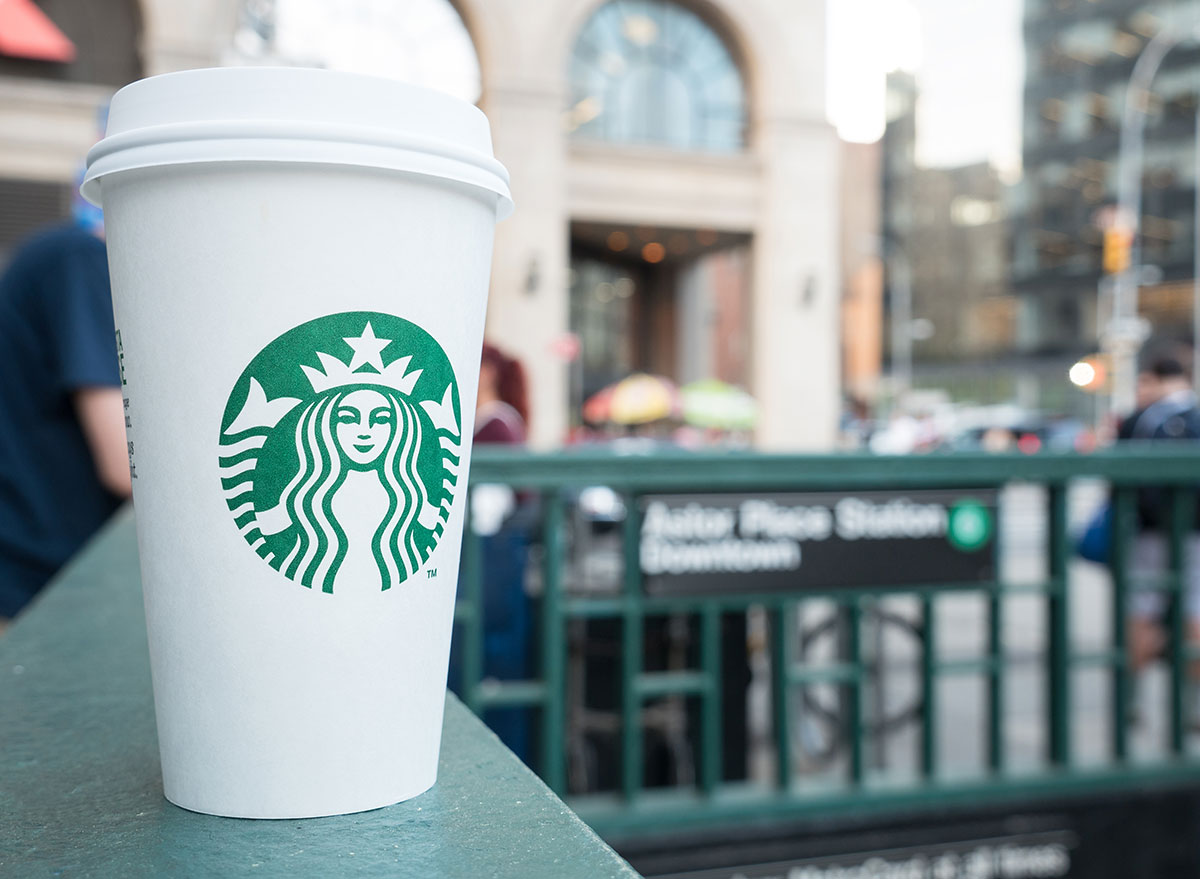 Starbucks will not look the same in most cities by the middle of next year, as the coffee chain plans to make some big changes to its current store layout.
The company isn't waiting for the world to go back to normal and knows that in order to survive, it needs to make some key changes to its current business model. Long gone are the days where we could sit in a Starbucks cafe and sip on our favorite latte. In order to continue accommodating its loyal customers' needs, the chain is gradually transitioning several of its cafes into a space that's more convenient for to-go orders.
Below, you'll see the top five major changes you'll be seeing at Starbucks soon. And for pandemic-related updates, check out 8 Grocery Items That May Soon Be in Short Supply.
There will be less traditional cafes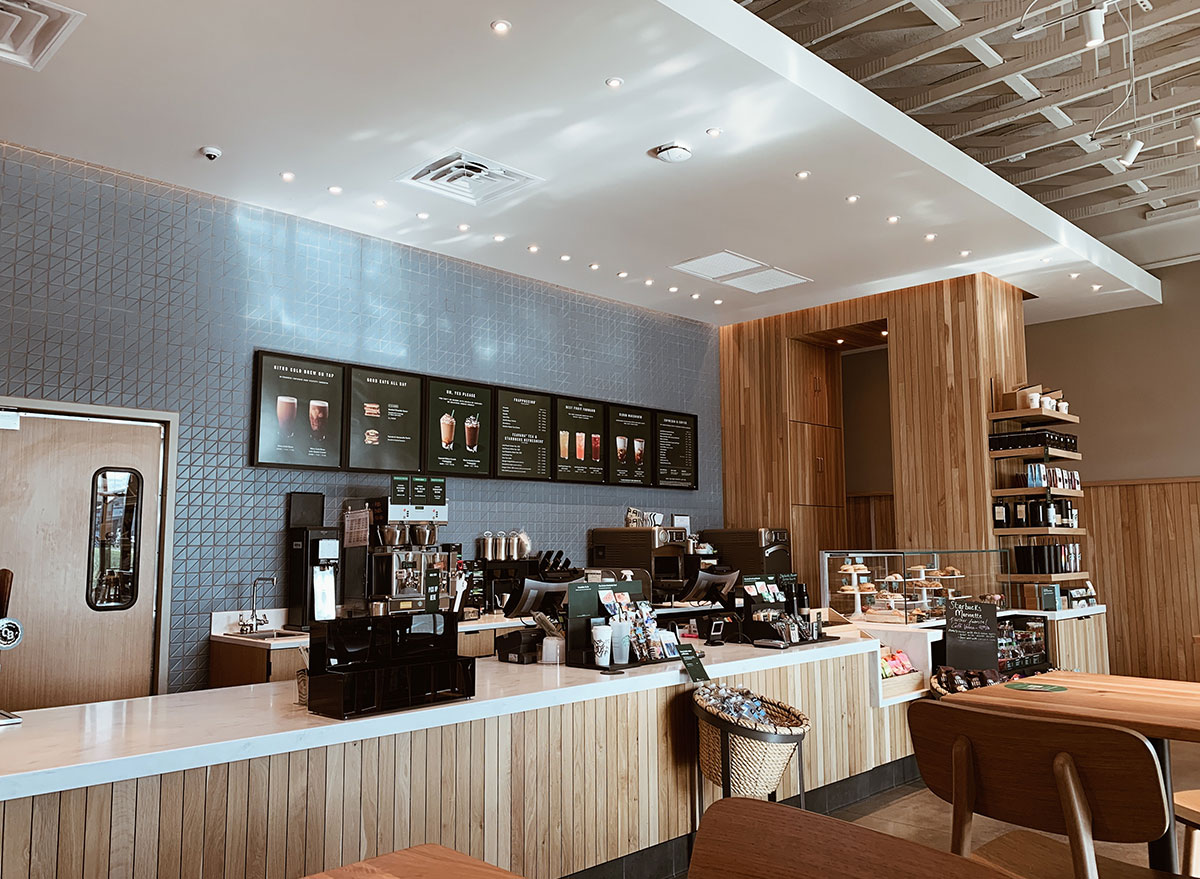 At the beginning of June, Starbucks made the announcement that it would be closing up to 400 locations over the next year and a half. However, Starbucks plans to replace those locations with a different store model.
Instead, there will be more express stores.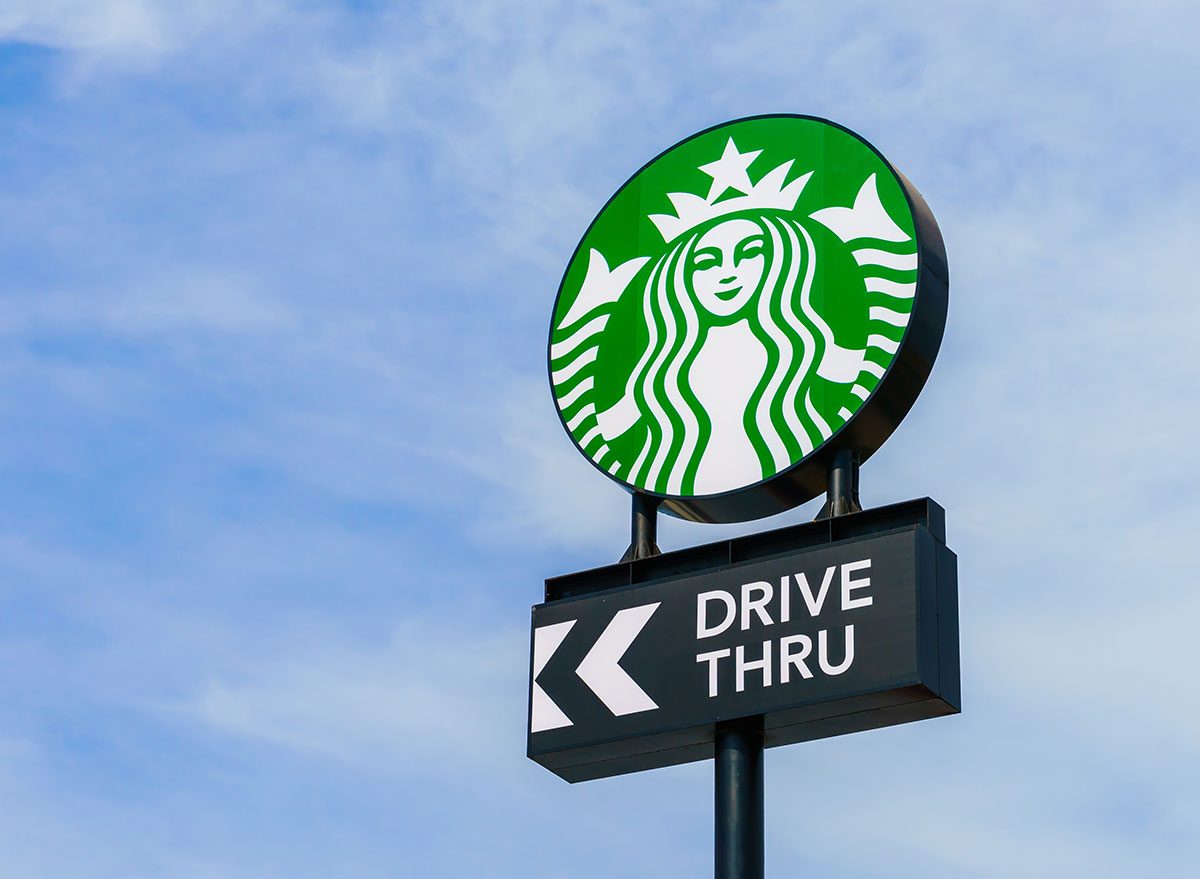 By the middle of 2021, Starbucks plans to have opened up pickup locations designed just for takeaway orders. This plan had already been in the works before the pandemic even began, as overcrowding in the dining space was consistently an issue for the chain. However, the remodel was originally slated to happen over the next three to five years, but with consumer behaviors changing rapidly the company cut down that time frame.
And they'll be heavily concentrated in suburban areas.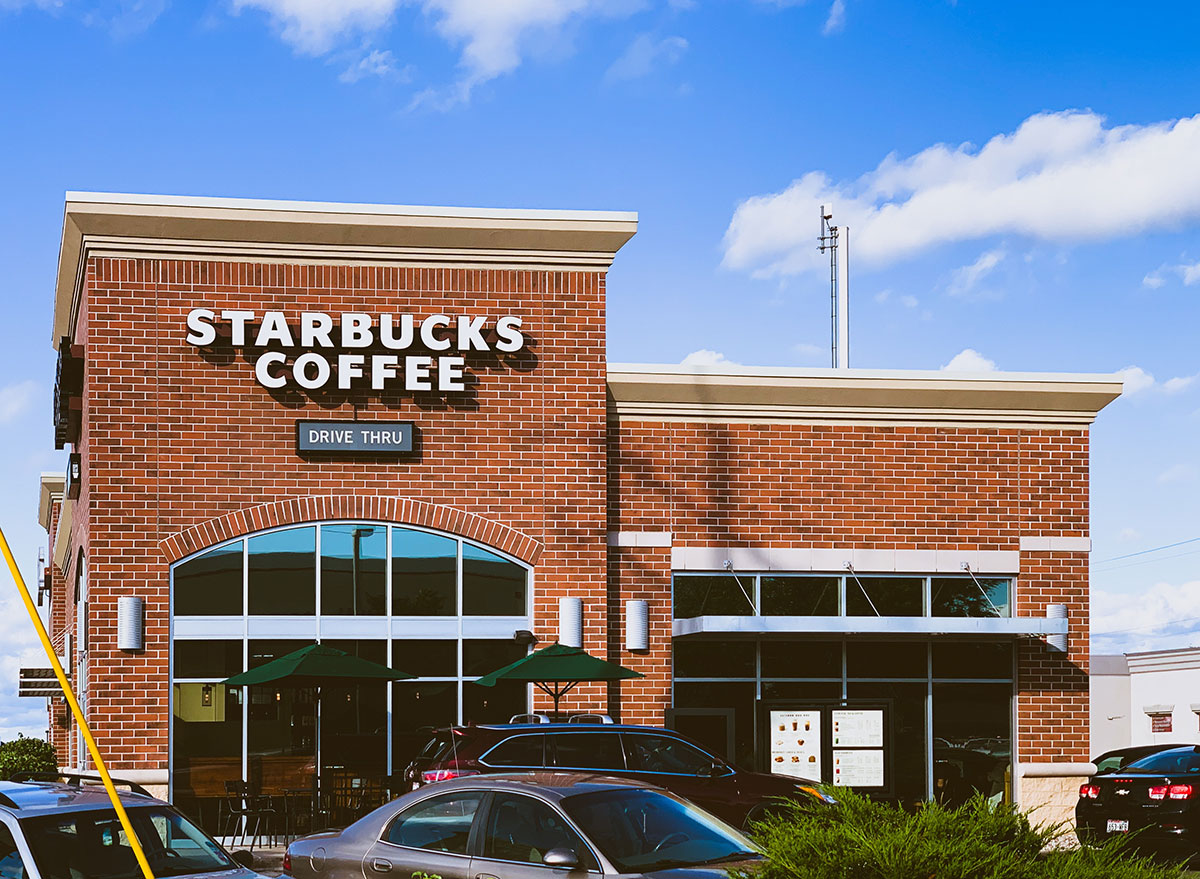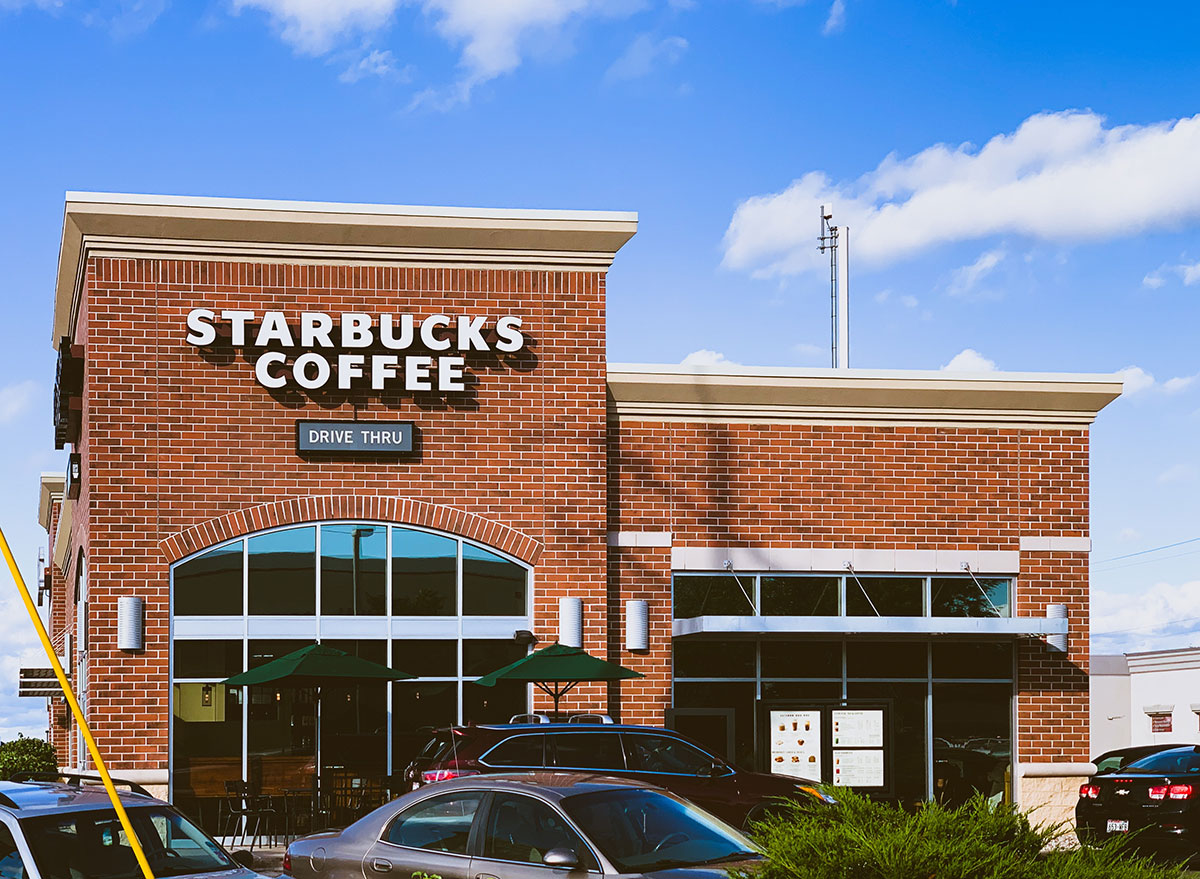 Currently, Starbucks locations in urban areas are struggling the most during the pandemic as fewer people are leaving their homes to go to work. Stores located in suburban spaces, on the other hand, are thriving.6254a4d1642c605c54bf1cab17d50f1e
According to a transcript on the financial services site Sentieo, CFO Patrick Grismer explained to investors that this is "why we have moved quickly to open up new channels of distribution at our existing stores, primarily in the suburbs because there's significant latent demand, there's unmet demand."
The coffee chain is rolling out curbside service.
Burger King isn't the only quick-service chain to announce that it's introducing curbside service. Some locations that have ample parking space are already offering this service, however, it's Starbucks' goal to provide it in as many as 2,000 locations in the coming months. 
The brand is removing plastic straws from stores.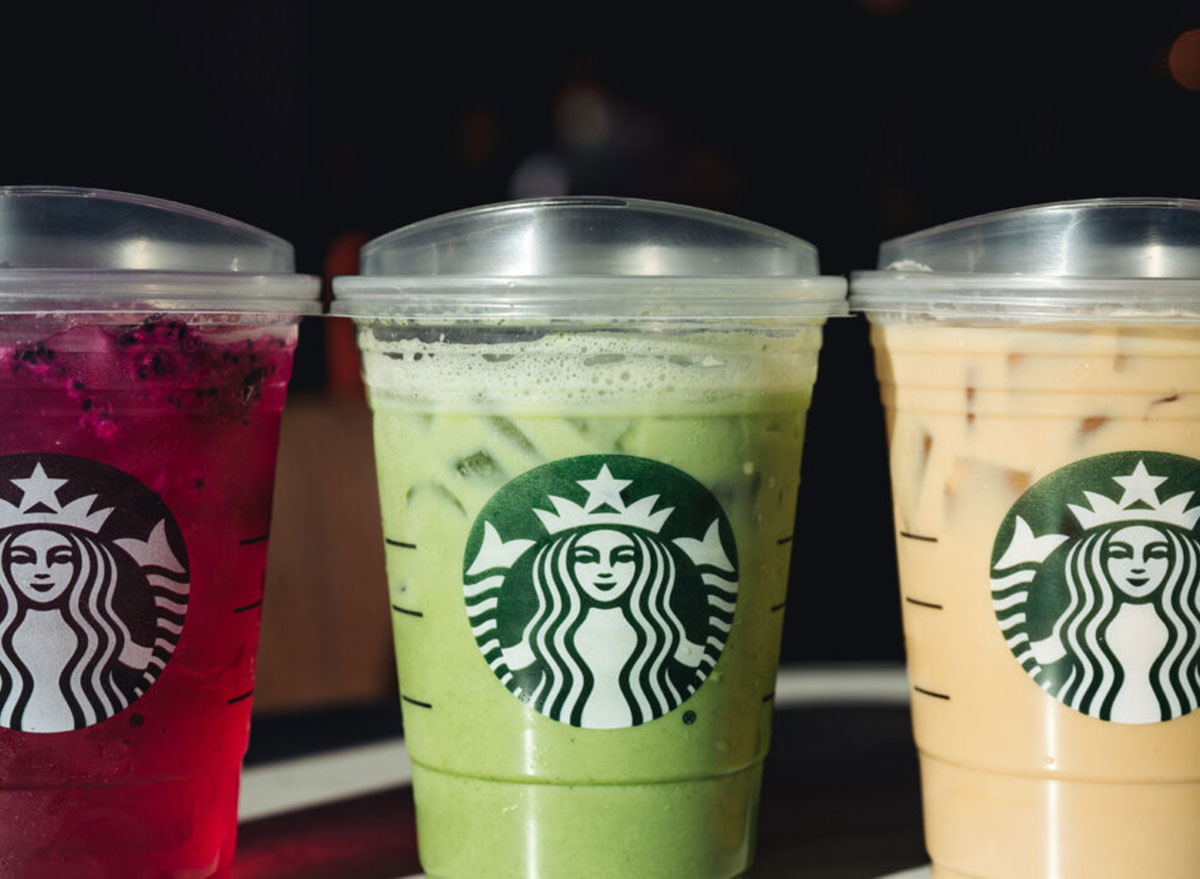 Finally, the coffee chain said it would begin phasing out plastic straws across the U.S. and in Canada. Now, iced lattes and various other beverages will be served with a recyclable lid that almost resembles a sippy cup. For now, Frappuccinos and other drinks with whipped cream will continue to be served with a straw.
For more, check out The 12 Worst Drinks at Starbucks.