8 Grocery Items That May Soon Be in Short Supply Again
The country is facing new shortages of food and household items as another wave of panic-buying ensues.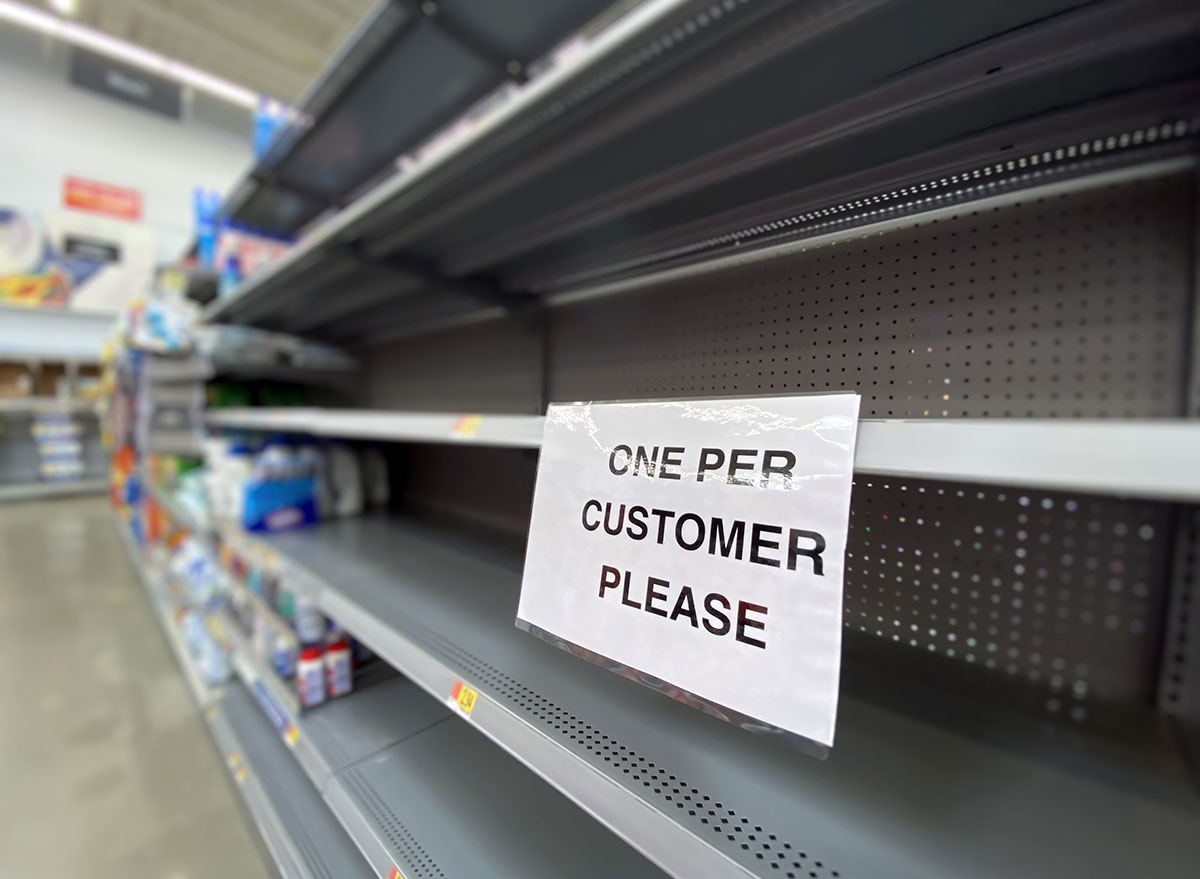 Grocery shortages have ranged from reasonably concerning to harmlessly annoying this year. For example, the surge in panic-buying caused shortages of meat and flour in the spring, which understandably scared many Americans. But there have also been shortages of our favorite beverages and snacks, not necessarily the things we can't live without, but rather the things we don't want to live without, as food companies had to trim down their production pipelines. 
With COVID-19 cases spiking to record highs all over the country, we are facing a new wave of hoarding and grocery shortages, especially in areas that have been hardest-hit by the new pandemic wave. Based on emerging reports and predictions, here are the grocery items that may soon be in short supply again. And to find out which restaurants may be leaving your town, check out 9 Restaurant Chains That Closed Hundreds of Locations This Summer.
Canned beer and soda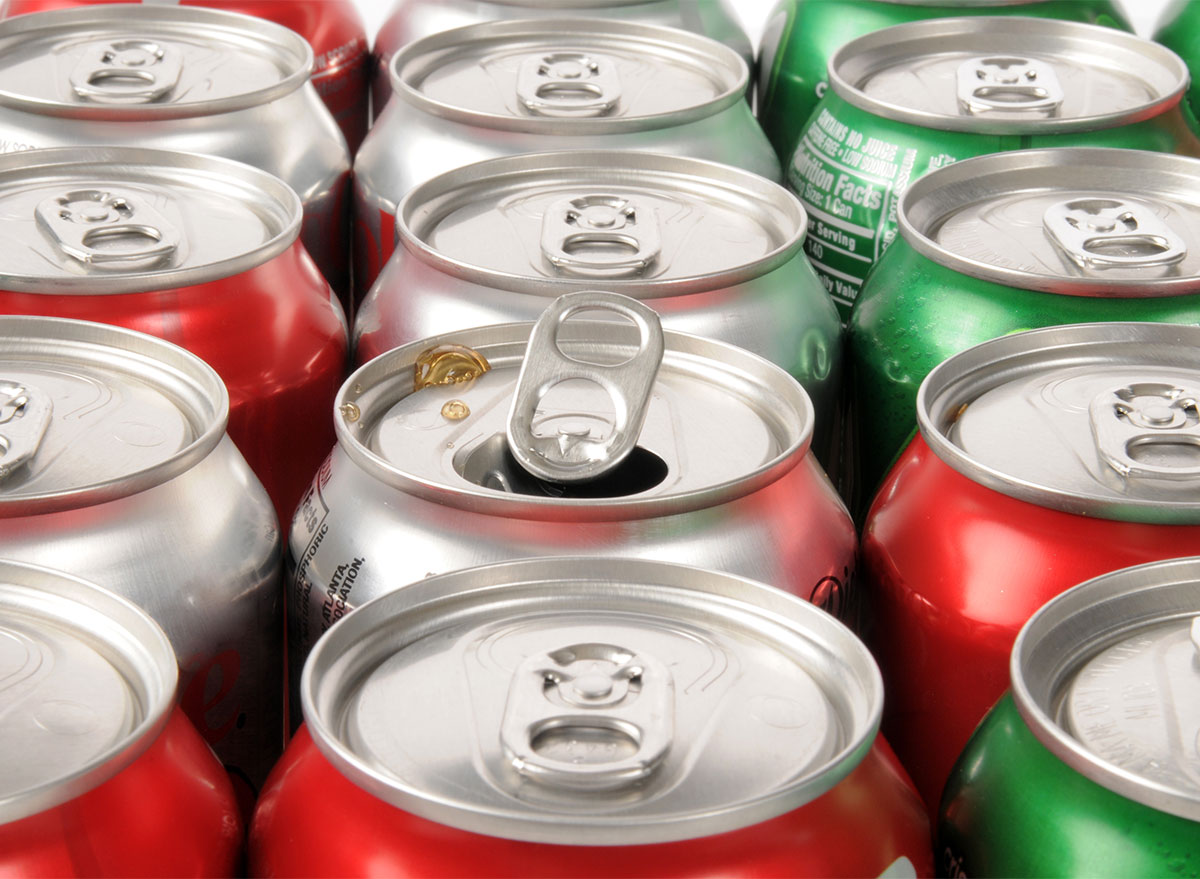 The average consumer would have been blissfully unaware of the shortage of aluminum cans, had it not caused the shortage of some types of Cokes and beer. The aluminum industry and the beverage can manufacturers are experiencing a high demand for their products, largely stemming from people's homebound lifestyles. Companies like Coca-Cola are dealing with the shortage of cans as well as a growing demand for their core products by retiring hundreds of less popular brands. Say goodbye to classics like Tab, Northern Neck Ginger Ale, Cherry Coke Zero, Pibb Xtra, and many others. To see a list of discontinued drinks, check out 10 Beverages Vanishing From Grocery Shelves This Year. 
Don't forget to sign up for our newsletter to get the latest grocery news delivered straight to your inbox.
Your favorite snack foods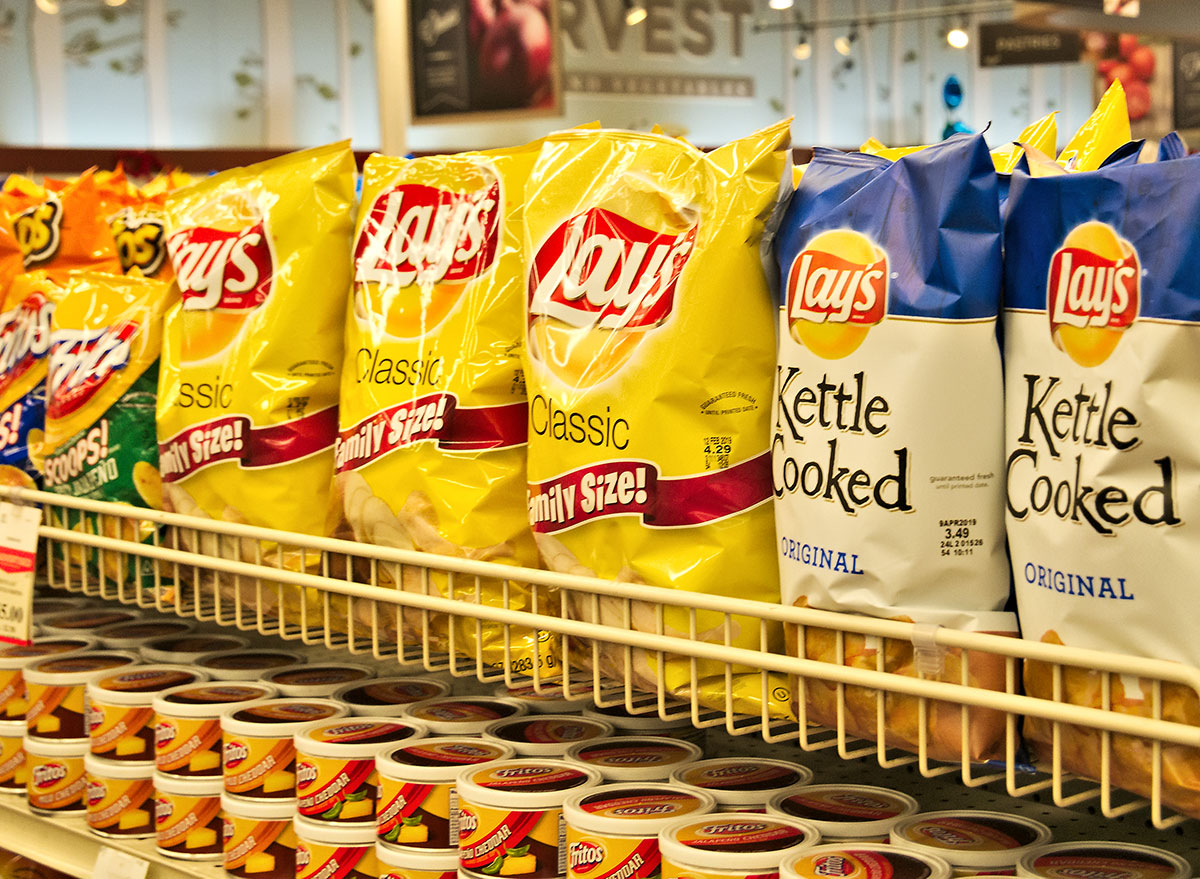 Not finding your favorite potato chip or cookie may not be as scary as not finding meat, but shortages of certains snacks have definitely caused dismay for shoppers. You may have noticed you're having a harder time finding Frito-Lay and Tostitos chips, Pepperidge Farm cookies, or Kellogg's cereal, prompting you to wonder whether these items were every going to be in stock again. Sadly, that may not be the case. Because of an astronomic increase in demand for their most popular items, food companies are scrambling to meet the new demand and avoid shortages. And while ramped up production of their best-selling items, they either paused or retired the production of some of their other products. To find out what snacks have been discontinued this year, check out 20 Beloved Snacks Vanishing From Grocery Shelves This Year. 
Toilet paper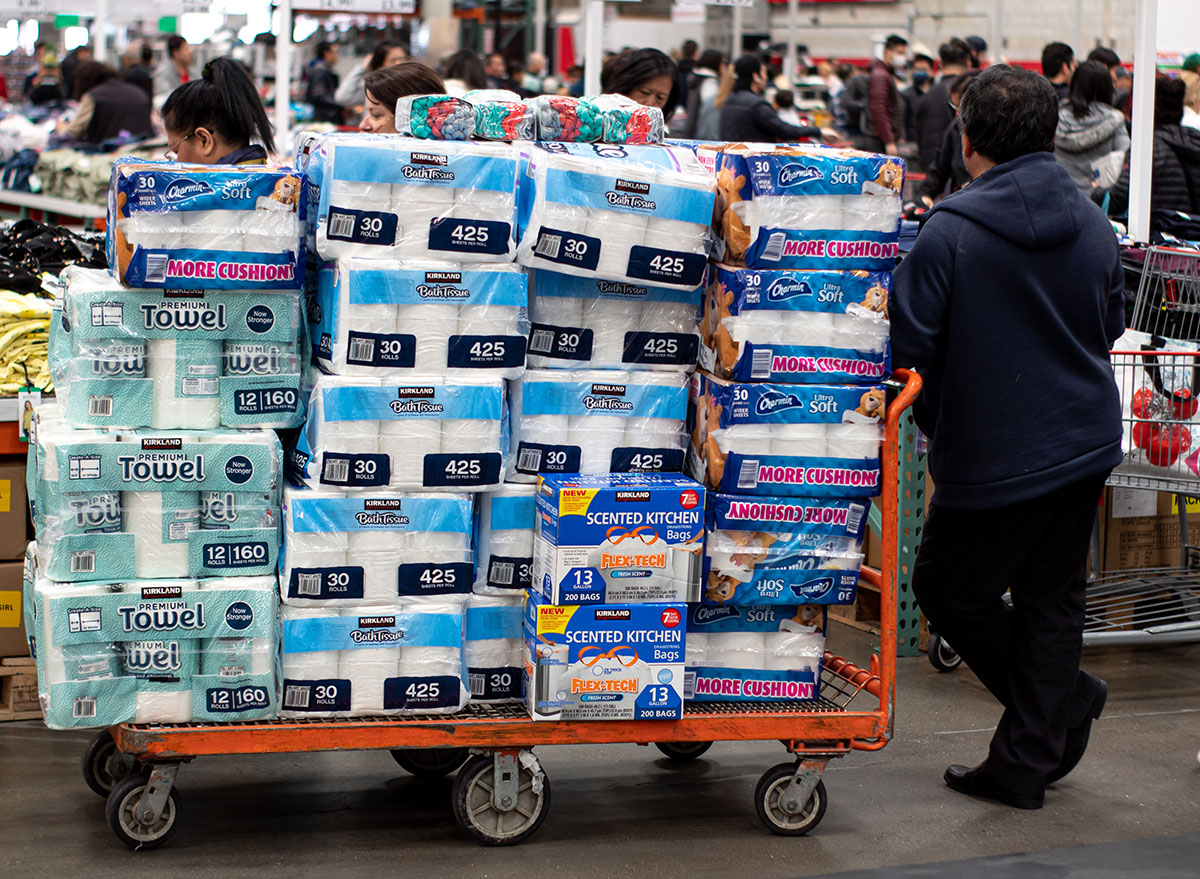 Toilet paper is back to being the most in-demand household item, and several large retailers have placed purchase limits on the precious rolls as a result. Kroger, Giant, H-E-B, and Wegmans have all implemented limits in some or all of their locations. Walmart, while holding off on similar measures, has reported a shortage of toilet paper in areas with sharp COVID-19 spikes. 6254a4d1642c605c54bf1cab17d50f1e
Disinfecting products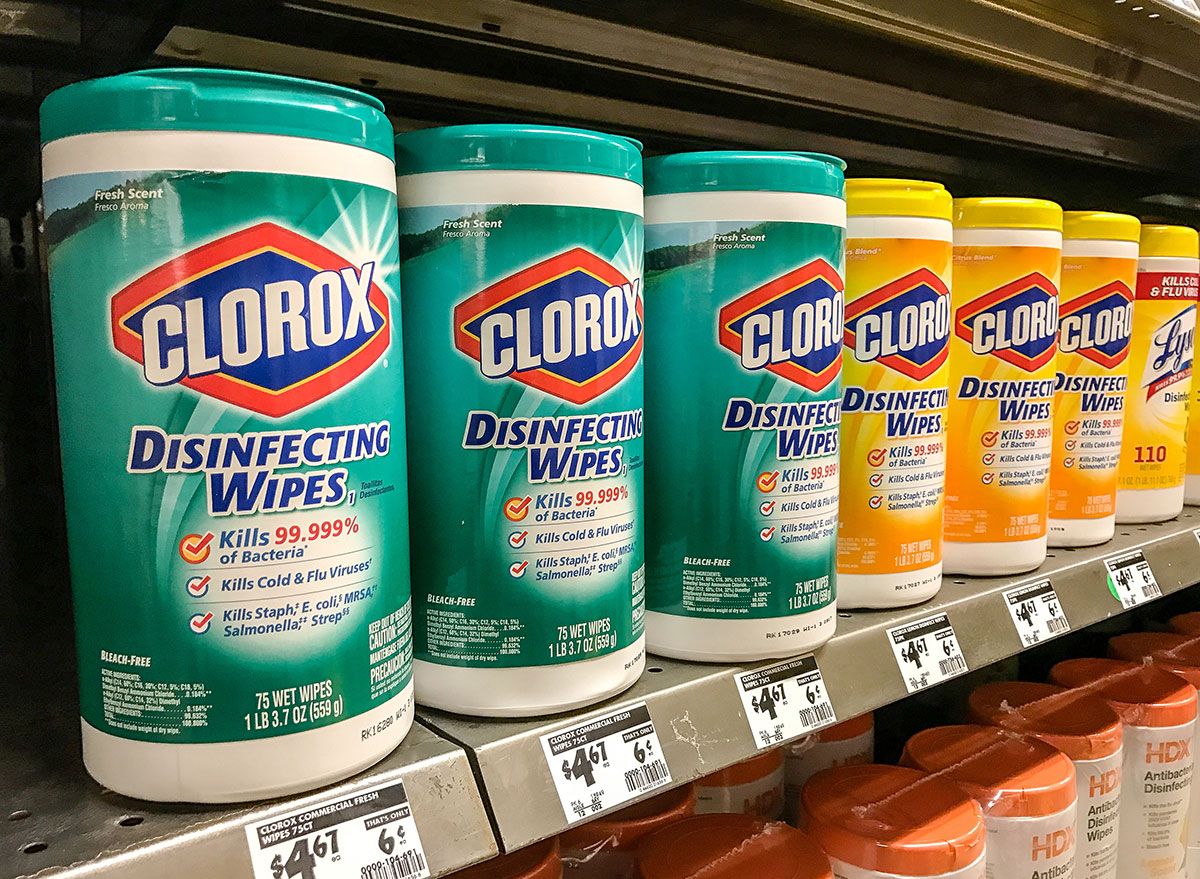 Various types of disinfectants, whether for topical use or for home cleaning, have been in short supply since the pandemic started. And it seems like this trend will continue for much of this year. Clorox CEO Benno Dorer just announced that the trusty EPA-approved Clorox wipes won't be fully restocked until 2021, while The New York Times reports Lysol wipes are hard to find, too. It's safe to assume these highly sought-after items will likely get hoarded again the second they're back in stock.
Some cuts of meat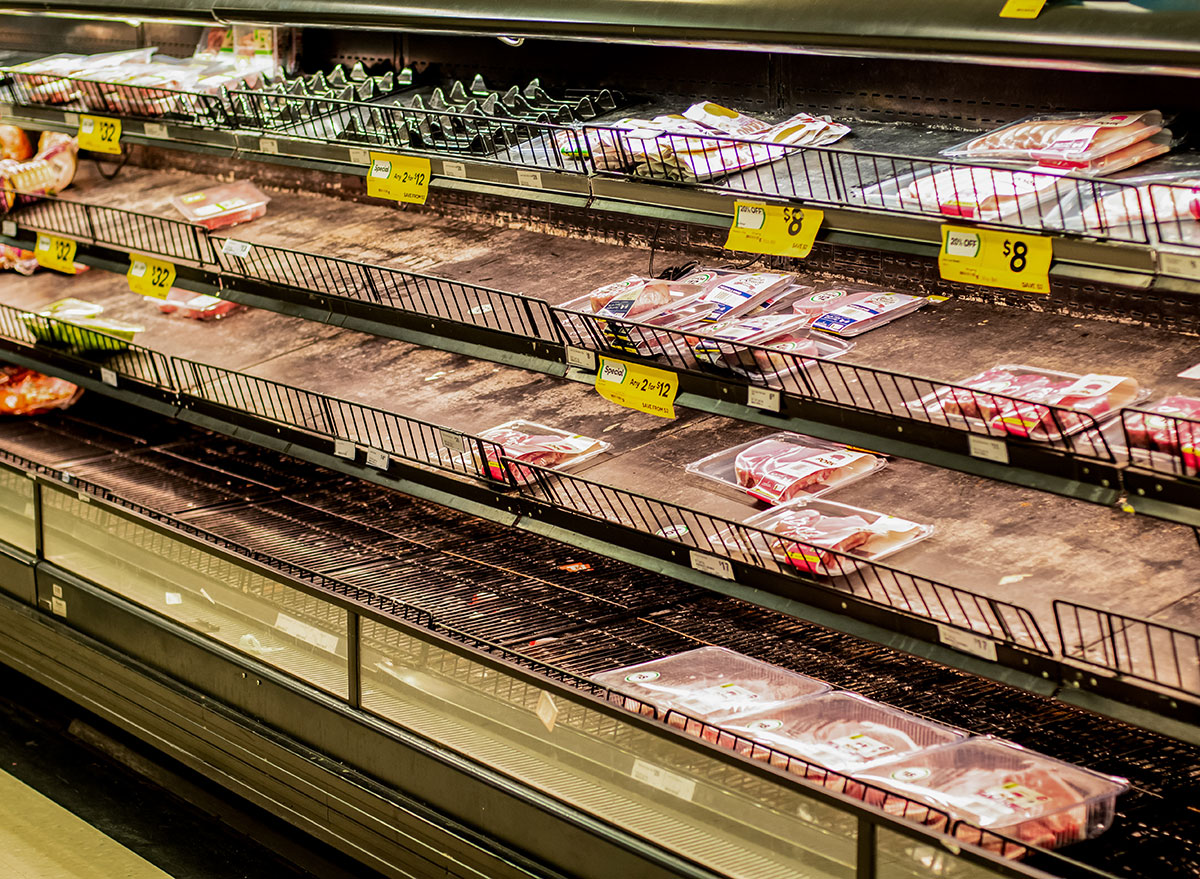 The meat industry has had its vulnerabilities exposed during the pandemic, with a number of major meat packers experiencing high numbers of COVID-19 infections among their employees. Tyson Foods, the world's second-largest processor of chicken, beef, and pork, has had a staggering 10,000 employees infected with coronavirus, causing major disruption in their operations. The country's largest pork producer, Smithfield, had closed down their facility and warned of major, lasting meat shortages earlier this year. While the situation doesn't currently seem to be as dire, meat is high on the list of items that could experience spotty availability as we head into the holiday season. In fact, grocery chain H-E-B has placed a brand new purchase limit on brisket, and more are likely to come. 
Flour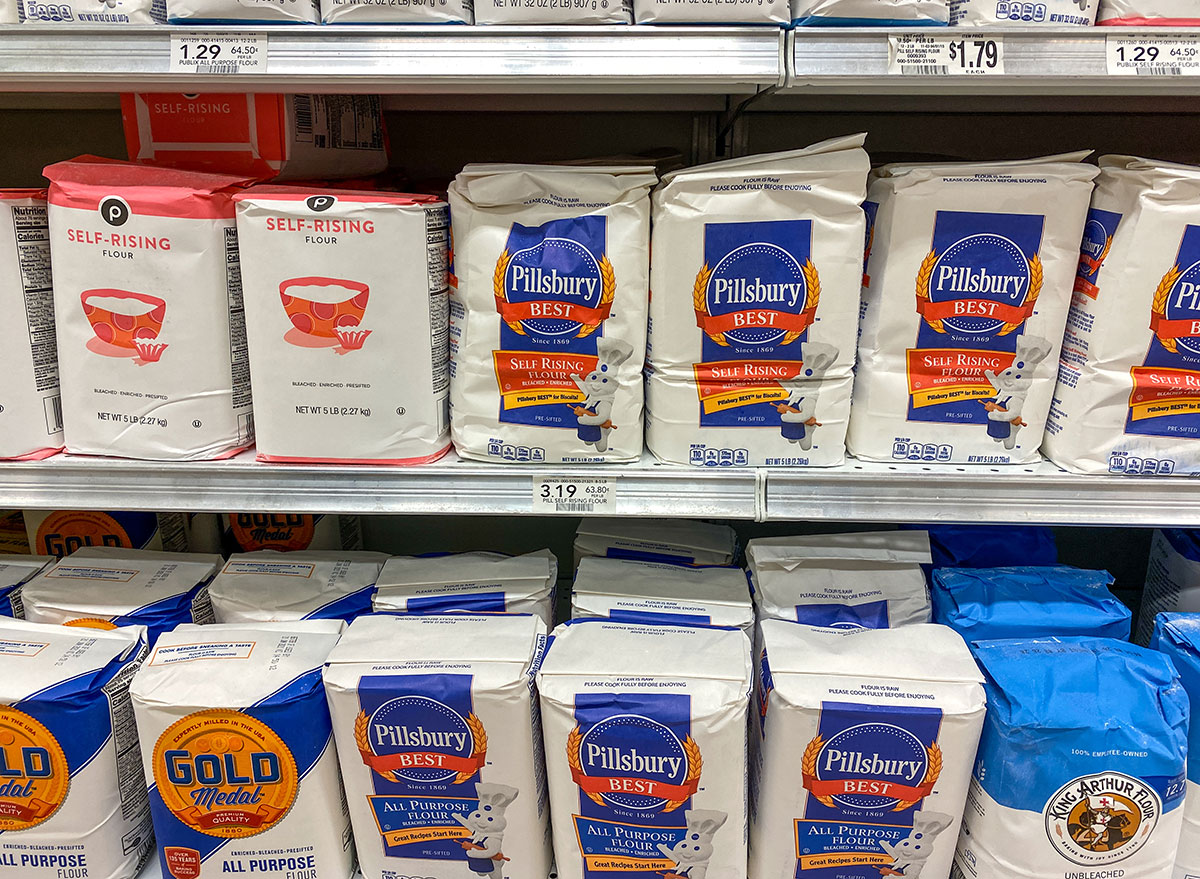 Flour was a hot commodity during the pandemic. Because of a surge in home baking, popular brands like King Arthur and Bob's Red Mill had a hard time keeping their flours in stock. The demand has waned slightly over the summer, but a renewed interest in baking around the holidays might put us right back into a flour shortage. If there's a brand of flour you particularly like, stock up on it now while the supply chain is coming up for air.
Cheese
Cheese was another grocery staple that people just couldn't get enough of while quarantining, a demand which raised its wholesale prices to record levels in June. The supplies of cheese in grocery stores are currently stable, but buying it may soon become cost prohibitive for many, especially with the new wave of the pandemic kicking us into a hoarding frenzy. Aged cheeses are at an increased risk of becoming expensive, since the production process is lengthier and more complicated.
Food storage items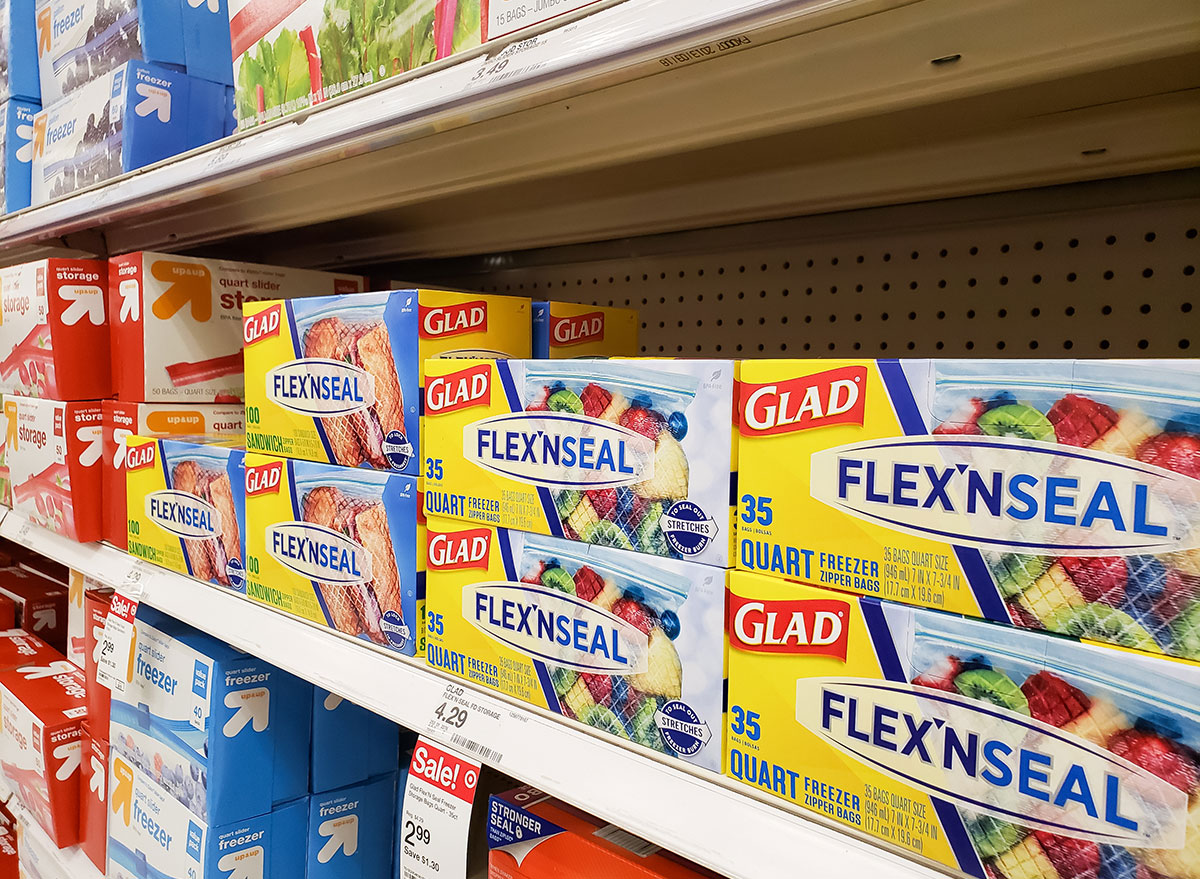 Just last week, grocery chain Wegmans announced brand new purchase limits for a list of grocery and household basics. An unexpected addition to the list? Freezer bags and food storage bags. Whether it's a decision based on the upcoming holiday season or something the grocer has previously had trouble keeping in stock, the company is predicting food storage items may become scarce. So scarce, in fact, that they're only allowing a purchase of one of these items per person. Check out the full list of Wegmans' purchase limits here.
And for more, check out these 108 most popular sodas ranked by how toxic they are.
Mura Dominko
Mura is ETNT's Executive Editor, leading the coverage of America's favorite restaurant chains, grocery stores, and viral food moments.
Read more about Mura