McDonald's New AI Drive-Thru Is Making Hilarious Mistakes, Customers Report
TikTok videos have shown some head-scratching customer encounters with the voice bots.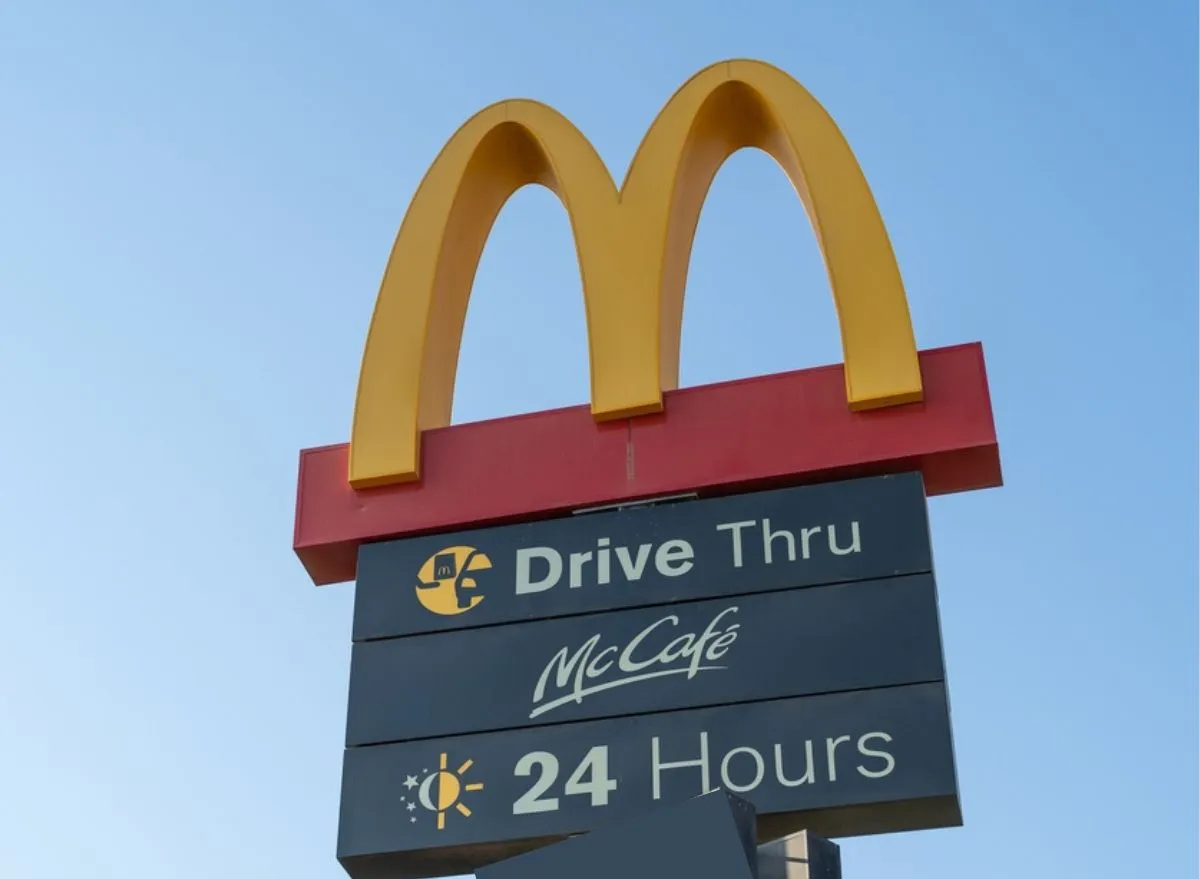 Major restaurant chains seem to be on a never-ending quest to make their restaurants more efficient, profitable, and customer-friendly. Some, such as Panera, have debuted in-store touchscreen sale kiosks, and many others now allow customers to order ahead through their mobile apps.
But not all technological advancements turn out to be an improvement upon the less-automated ways of the past. This seems to be the case for the AI-powered voice bots that McDonald's has started testing at some of its drive-thrus.
Several videos featuring the McDonald's AI bots have recently gone viral on TikTok, showing hilarious, frustrating, and head-scratching customer encounters. In a Feb. 10 video, TikToker @resinsbiren recounted the time that a fellow customer pulled up to another drive-thru line, and the AI bot added that customer's Diet Coke to her own order. When @resinsbiren asked the bot to remove the drink, it complied, but then changed her order again to include nine sweet teas rather than the one sweet tea she originally ordered.
"I pulled out of the drive-thru and drove away," the TikToker said.
In another post, TikToker Madilynn Cameron simply asks for water and a cup of vanilla ice cream, but the bot inexplicably adds ketchup packets and butter to the order. When Cameron again insists that she only wants water and ice cream, the bot tacks on a caramel sundae.
Text overlaid on the video reads: "Fighting with McDonald's robot."
Fellow TikTok user @typical_redhead_ also shared a video in which she is heard pleading with the McDonald's robot to "stop" adding Chicken McNugget meals to an order that ended up totaling more than $300.6254a4d1642c605c54bf1cab17d50f1e
"I thought TikTok would appreciate this," the video's caption read.
McDonald's has only started testing the AI drive-thru bots at certain locations in the past few years, according to Insider, but these TikTok videos indicate that the chain has some major kinks to work out with the technology before a more widespread deployment.
McDonald's was contacted for comment on the customer-reported AI ordering issues but did not immediately respond.
McDonald's is not the only major chain that has working to provide a more automated or efficient drive-thru experience. Chick-fil-A, for example, started testing an express drive-thru lane exclusively for mobile order pickups last year. Like McDonald's, Checkers & Rally's has also rolled out AI voice ordering at certain drive-thrus.
Zoe Strozewski
Zoe Strozewski is a News Writer for Eat This, Not That! A Chicago native who now lives in New Jersey, she graduated from Kean University in 2020 with a bachelor's degree in journalism.
Read more about Zoe