6 Mexican Restaurant Orders That Make Chefs Roll Their Eyes
It's probably best to avoid these frowned-upon dishes.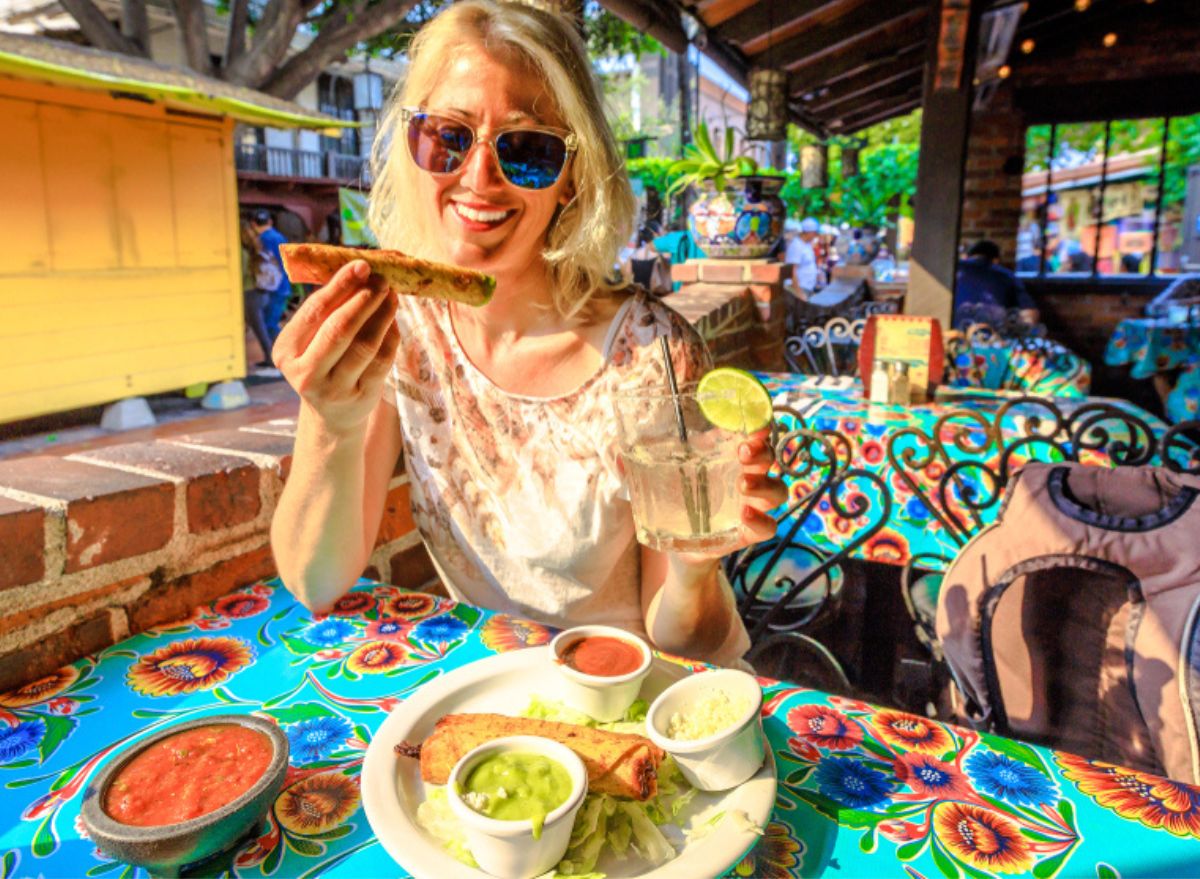 Mexican cuisine is one of our favorite cuisines to enjoy at restaurants (and at home!) and if you feel the same, you're not alone. Some 86% of Americans say they love Mexican food!
That said, while there are menu items that are flavorful and fantastic, there are others that are on the menu for the less adventurous, or to cut corners, and many chefs hate when you order them. Yes, they're on the menu, but chefs want you to try the most delicious meals and drinks, so let them guide you to the menu standouts.
We asked a few chefs what orders they really wish you would skip, read on to find out what they had to say.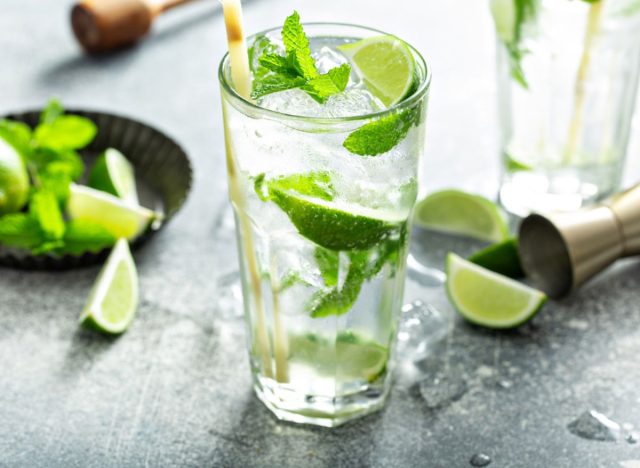 While the flavors of a mojito pair well with Mexican food, and the Cuban drink is undeniably delicious, you should skip this cocktail says chef Scott Linquist, founder of Coyo Taco.
"I would avoid ordering a Mojito because it's not Mexican—and many people put Latin cultures and cuisines into one basket," he says. "Opt for a Margarita instead."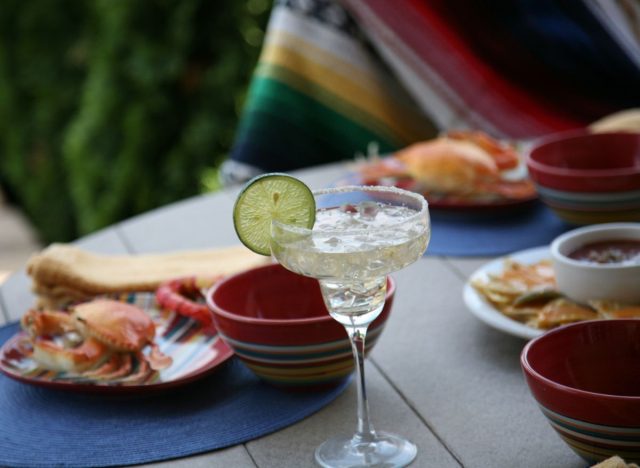 Linquist points out that any cocktail you drink with your Mexican meal should probably be tequila- or mezcal-based, explaining, "Considering the only true and unique Mexican spirits are tequila and mezcal, I would take a leap and say avoid any American cocktail not representing Mexico's primary spirits."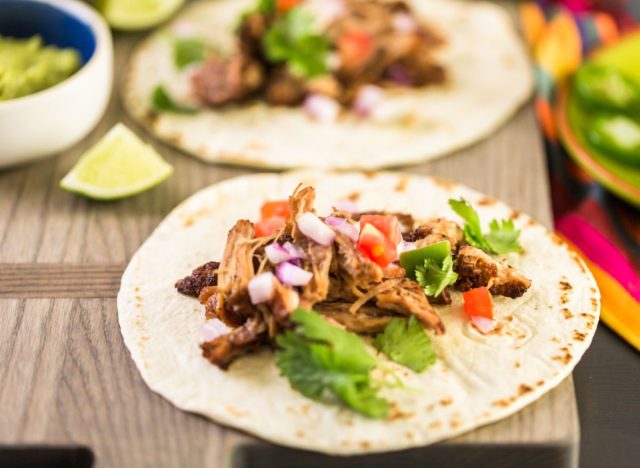 While flour tortillas are extremely delicious, they are primarily a Tex-Mex style of tortilla. Stick to getting these at Tex-Mex restaurants, and look for housemade corn tortillas at true Mexican joints, says Linquist.
"I typically never order tacos that are on flour tortillas. Not necessarily because they are less healthy and contain fat and gluten, but because they are not common or authentic in Mexico, except in a few rare circumstances and regions," he explains. "Authentic tacos should come on fresh, hand-pressed corn tortillas prepared using the nixtamal process, like ours do at Coyo Taco! Americans gravitate toward flour tortillas which are considered more Tex-Mex."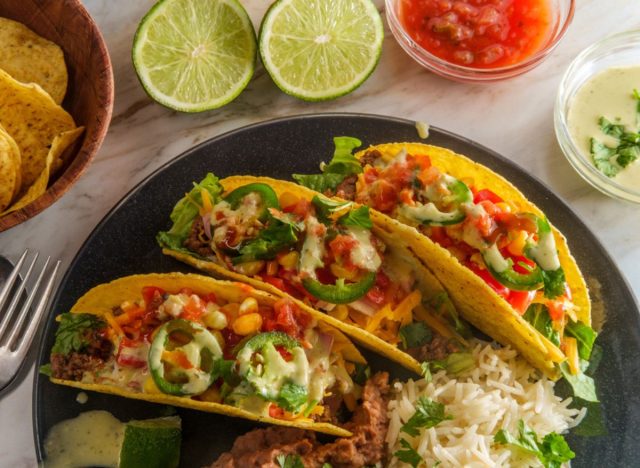 You're probably seeing more tacos topped with spicy mayo, and while they might be tasty, they're not very healthy, says Linquist, who says to steer clear. 
Linquist told us he doesn't care for tacos doused in a mayo-based sauce. "It has become very common to top a taco with mayo rather than freshly made salsa. Fresh salsa is super healthy and often fat-free."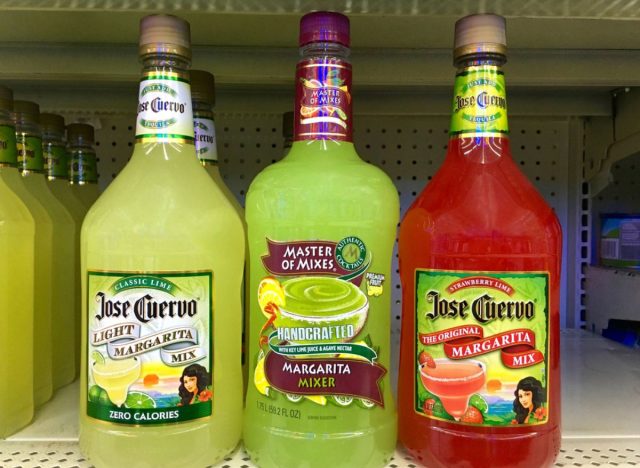 Jessica Randhawa, chef and blogger at The Forked Spoon, suggests skipping the overly sweet and syrupy drinks made with store-bought mixes. "The worst cocktail to order at a Mexican restaurant is a margarita made with margarita mix instead of going with a classic margarita."
There is no need for premade margarita mixes or artificial ingredients, as all it takes to make the very best classic margarita is fresh lime juice, agave, tequila, and orange liqueur. "If the Mexican restaurant can only make a margarita with a mix, I skip it as it is probably not worth the price or the calories from the extra sweeteners and artificial ingredients found in generic margarita mixes," says Randhawa.6254a4d1642c605c54bf1cab17d50f1e
Things That Ignore Regionality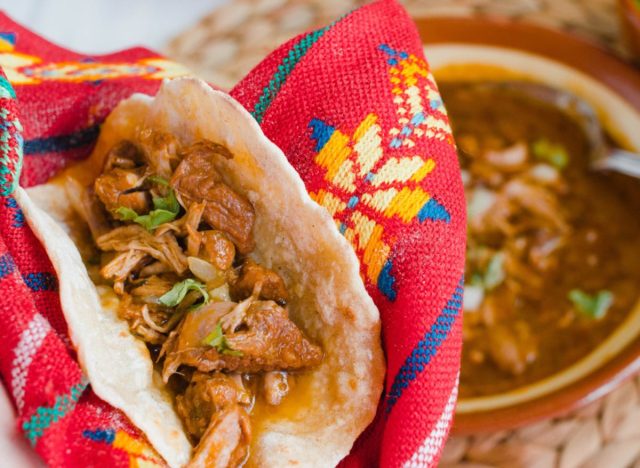 Mexico is vast and rich in culinary traditions. Chef Nick Bajal of Asadito in Chicago told Insider that he always checks to see if the restaurant serves food from a specific region, like Veracruz or Oaxaca, or if they offer specific types of taco, like Al Pastor or Birria. 
"If I'm unfamiliar with a restaurant, I'll order the house specialty," says Bajal.
Tanya Edwards
Tanya Edwards is a seasoned food and health journalist, who has held roles at Yahoo Health as Managing Editor and at Food Network as Programming Director.
Read more about Tanya