The Most Popular Potato Chip Brands on Shelves Right Now
There are tons of options out there—think you know which is the No. 1 pick?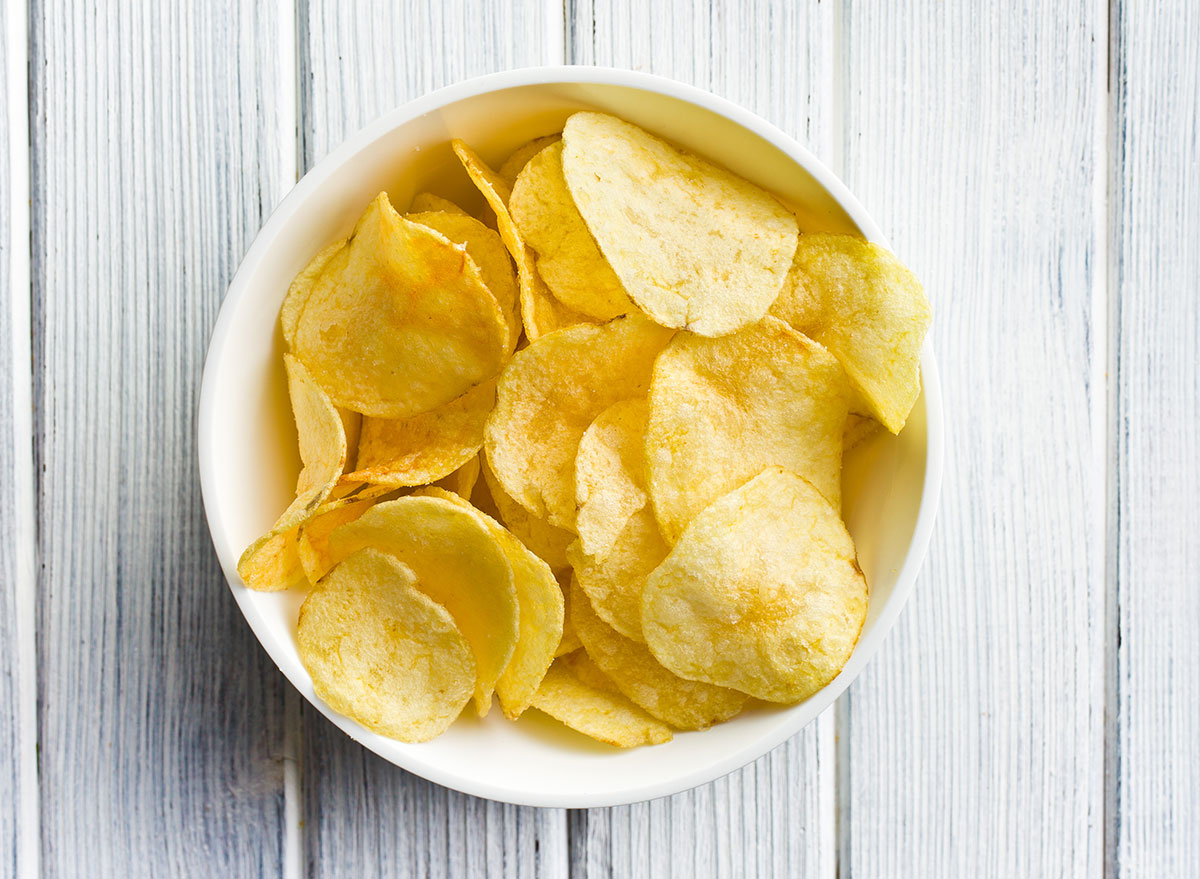 When that craving for something salty and crunchy hits, you might find yourself suddenly munching on a bag of potato chips. While not necessarily the healthiest snack option by any means (hello, sodium!), indulging in some chips every now and then isn't all doom and gloom for your overall health. (Especially if you choose a better-for-you option.) But as you can likely imagine, there are some chip brands that are more popular than others.
So which chips will you likely find in the people's pantries?
Well, Statista went ahead and did some digging, uncovering the leading potato chip brands in the U.S. There are plenty of potato chips currently lining grocery store shelves—think you know which is the most popular?
Check out the full list below to see how these spuds stack up, and if your go-to brand came out on top. While you're at it, take a look back at these 15 Classic American Desserts That Deserve a Comeback, too.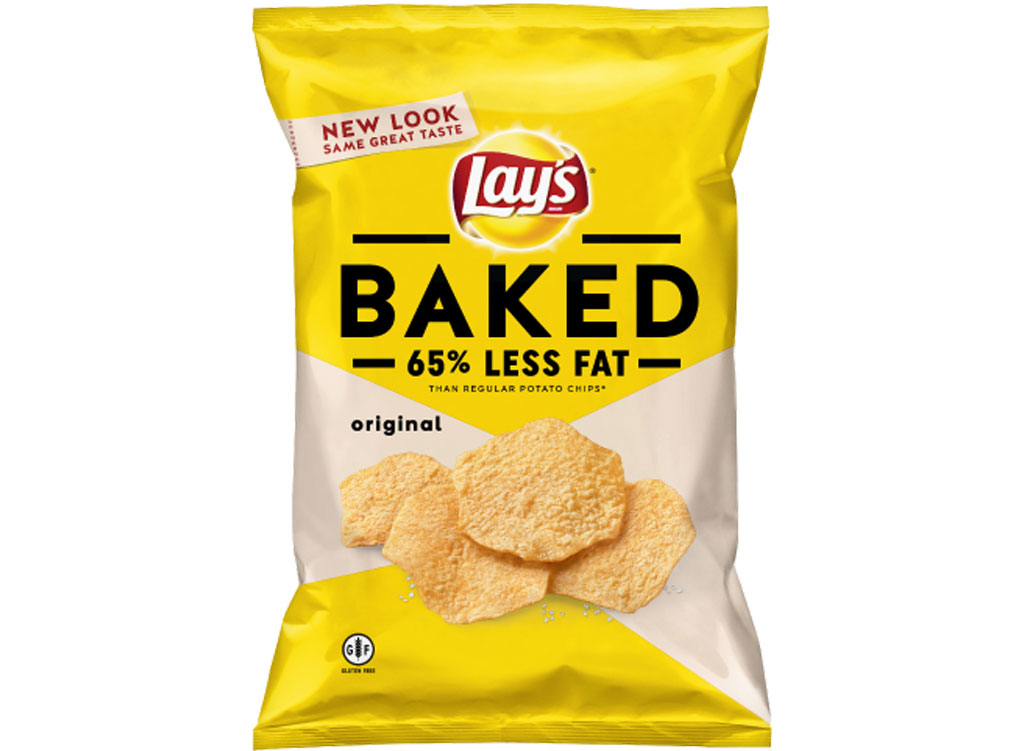 By now, you likely already know that Lay's is an iconic potato chip brand. So it should come as no surprise that the baked version is just as beloved, snagging the 10th spot on the list.
Kettle Brand chips have been around for more than 40 years and happen to use whole potatoes that are cut extra thick to make their crispers.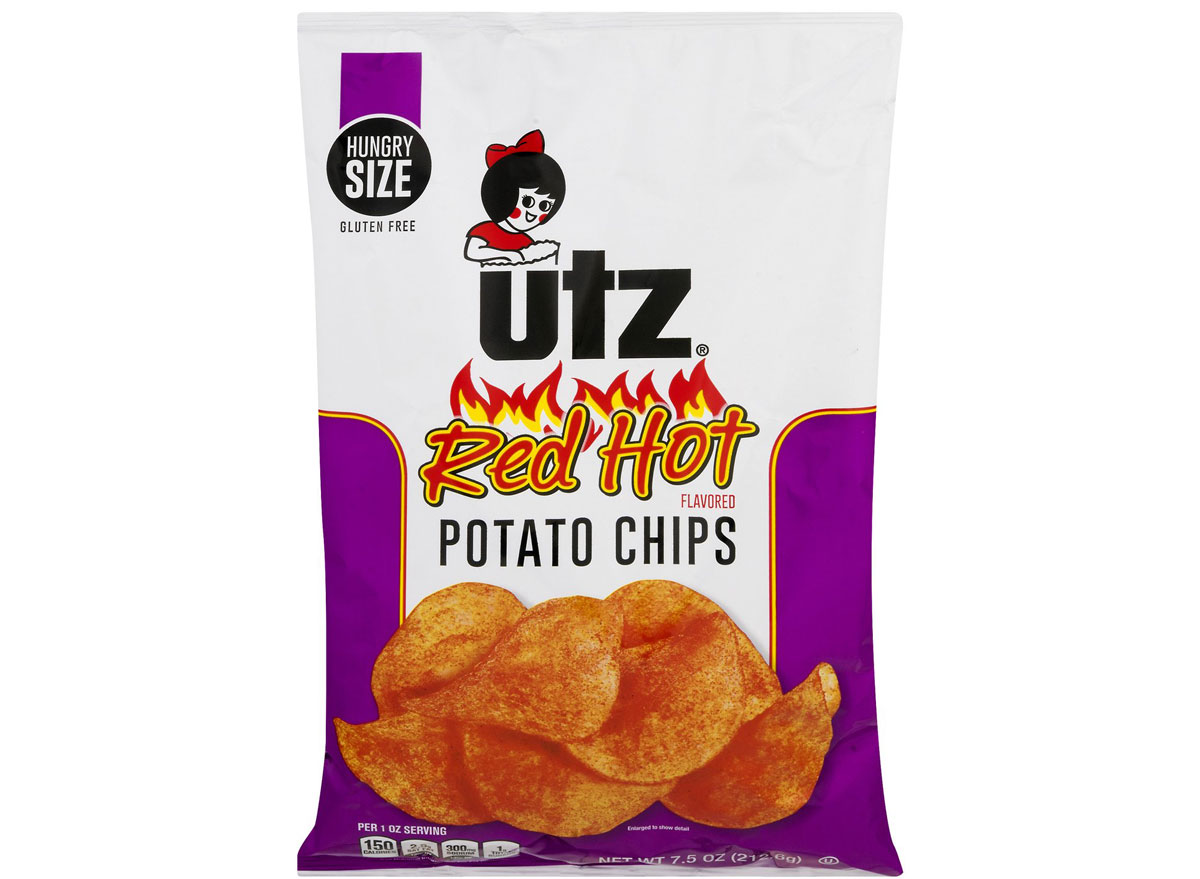 The Utz brand made its debut back in 1921, and today, make more than just potato chips. While the potato chips still are the most recognizable, the brand also makes pretzels, cheese snacks, popcorn, pork rinds, veggie chips, and tortilla chips.
Looking for more helpful tips? Sign up for our newsletter to get daily recipes and food news in your inbox!
6254a4d1642c605c54bf1cab17d50f1e
Cape Cod chips are known for their quality taste, hearty crunch, and distinct flavors. Plus, any chip aficionado can spot that lighthouse featured prominently on the bags and know exactly what they're in for!
Kettle cooked chips tend to be a bit crunchier than typical chips, as they are cooked a bit differently. Those who are fans of a thicker, more intense crunch are likely fans of these types of Lay's.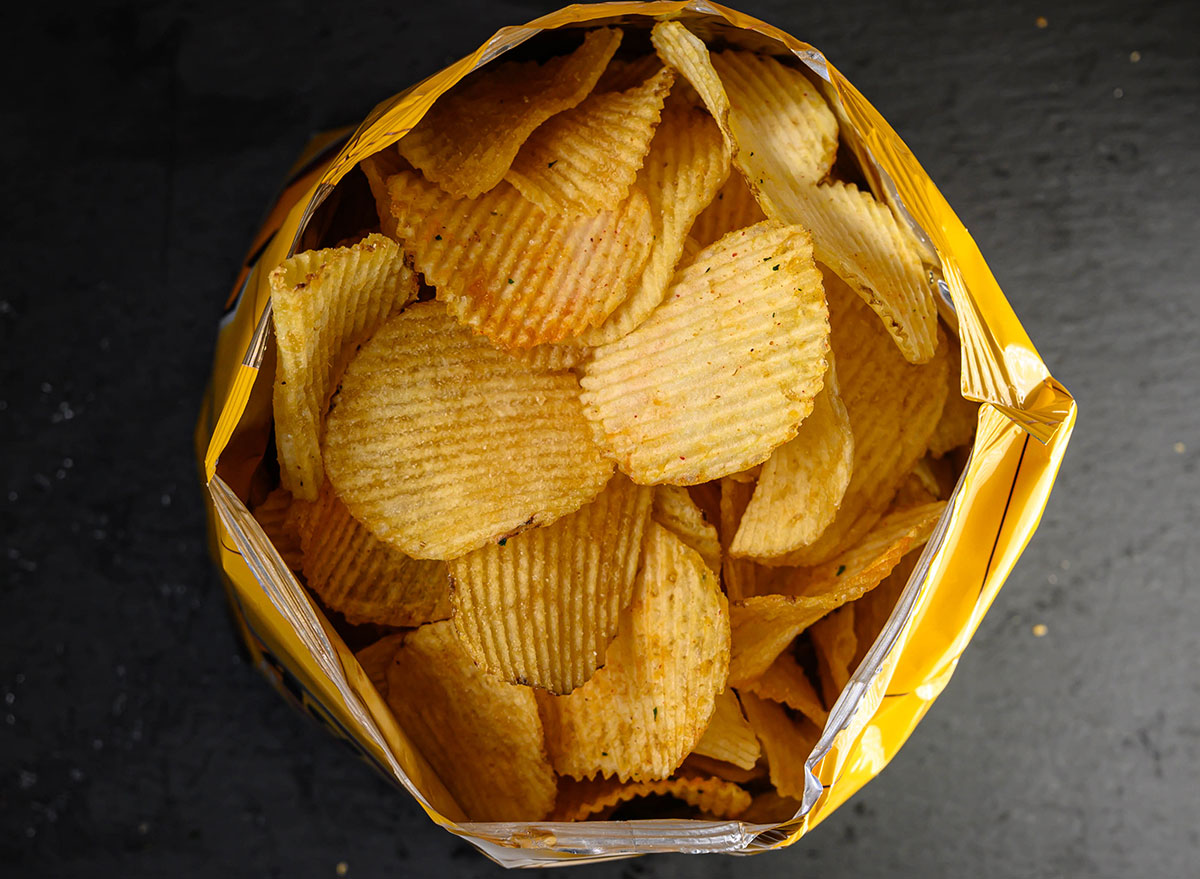 Coming in at the middle of the pack are private label chips, which are basically other potato chips you'll find that aren't from the major chip brands.
When you think of a ridged potato chip, Ruffles typically are the first brand that comes to mind. After all, these chips are known for the ridges, and for being the Official Chip of the NBA.
It was often said that when it comes to Pringles, "once you pop you can't stop." So if you've possibly eaten a stack of these chips by yourself before, we don't blame you!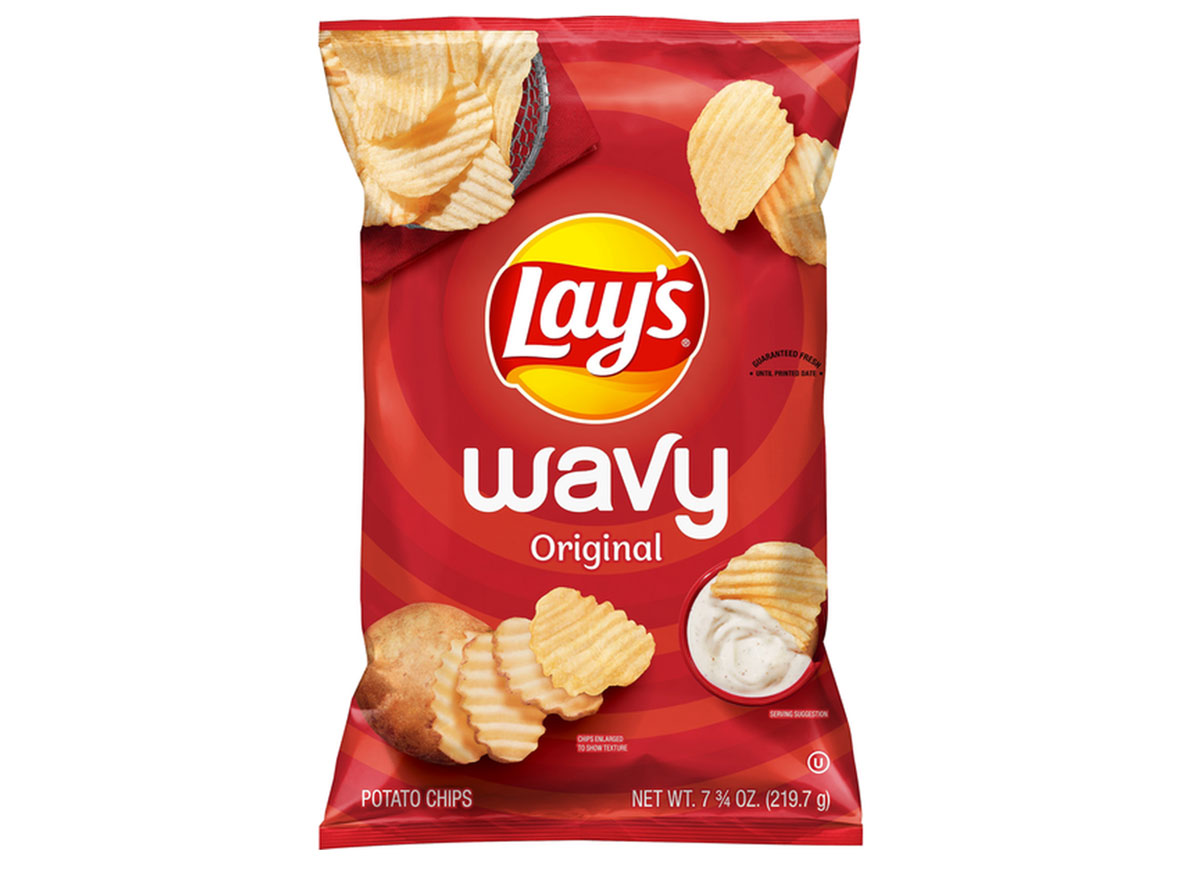 These potato chips have the same crispy, fresh taste made famous by Lay's potato chips, just with a wavy crunch. Each crisper features ridges, making them ideal for dipping.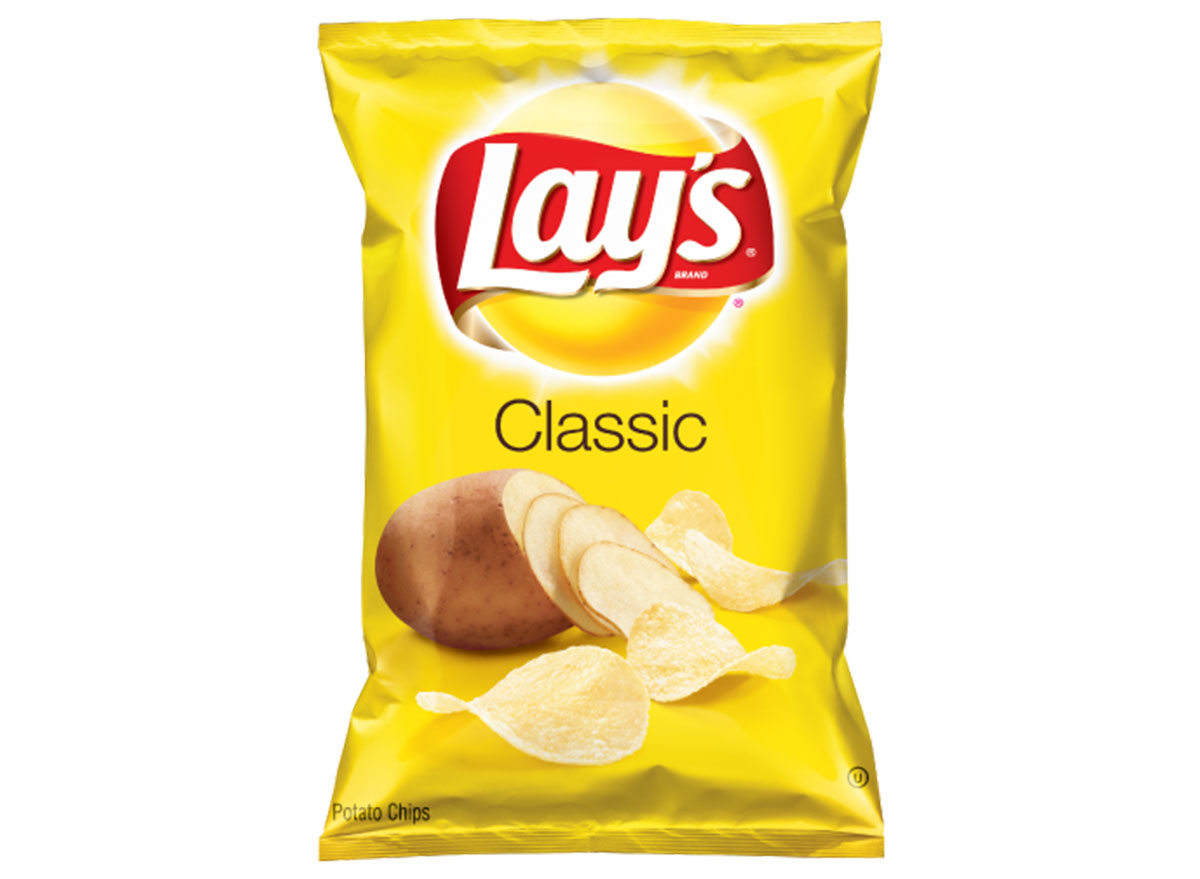 Oh, Lay's. One sight of that yellow bag, and you can already taste the crunchy, salty, and greasy goodness that will be on your fingertips soon enough. Plus, they're made with just three ingredients—potatoes, vegetable oil, and salt—can't beat that. Lay's really is a classic, and you really can never go wrong with an original.
Jennifer Maldonado
Jennifer Maldonado is a senior editor at Eat This, Not That!, specializing in food and health content.
Read more about Jennifer