This is the New #1 Favorite Product at Albertsons Grocery Store
Here are the 15 products that employees love the most!
No one knows the products on grocery store shelves better than the staff, and we finally know what foods Albertsons insiders love the most. The grocer recently announced the winners of its first-ever Own Brands Associate Choice Awards of 2020, which were chosen by thousands of votes.
The winners of the 15 categories come from the brands found at the chain's vast portfolio of stores, including Vons, United Supermarkets, Tom Thumb, Star Market, Shaw's, Safeway, Randalls, Pavilions, Jewel-Osco, Haggen, Carrs, and Acme.
"We're proud of the quality and value of all our Own Brands products, but we were especially interested to learn which products our associates love the most," Chad Coester, senior vice president of Albertsons Cos. Own Brands, said in the announcement. "These are the products they are fanatical about and most proudly recommend to shoppers."
Below, we reveal the winners of each category to help you start a grocery list for your next shopping trip. For more help, here are Grocery Shortages To Expect in 2021, According to Experts.
Favorite snack to eat on the go: Signature SELECT Mix Nuts Deluxe Value Size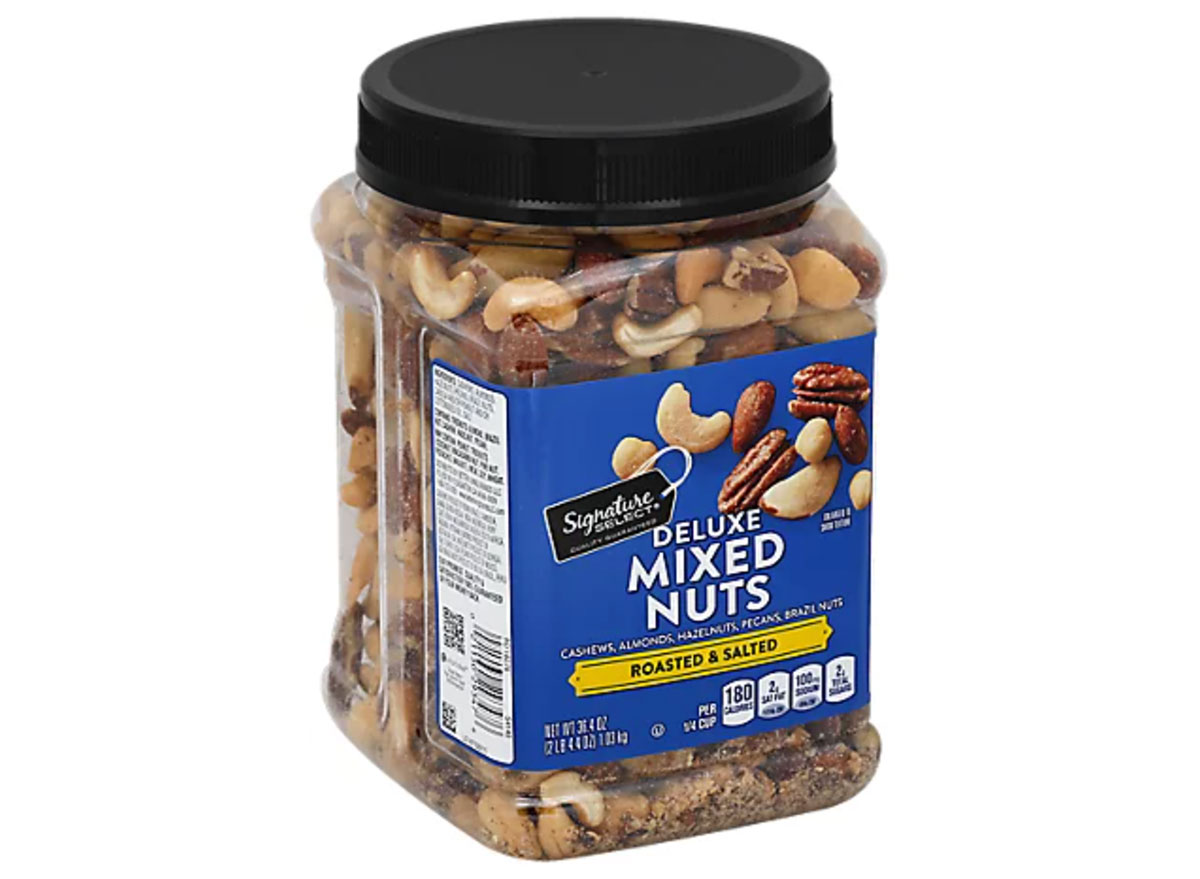 This handy snack features a deluxe mix of beloved nuts: almonds, Brazil nuts, cashews, hazelnuts, and pecans. One serving has only 180 calories and 100 milligrams of sodium per 1/4 cup, so no wonder employees love it!
Related: To get all the latest grocery store news delivered right to your email inbox, sign up for our newsletter!
Favorite healthy alternative: Open Nature Parmesan Cheese Crisps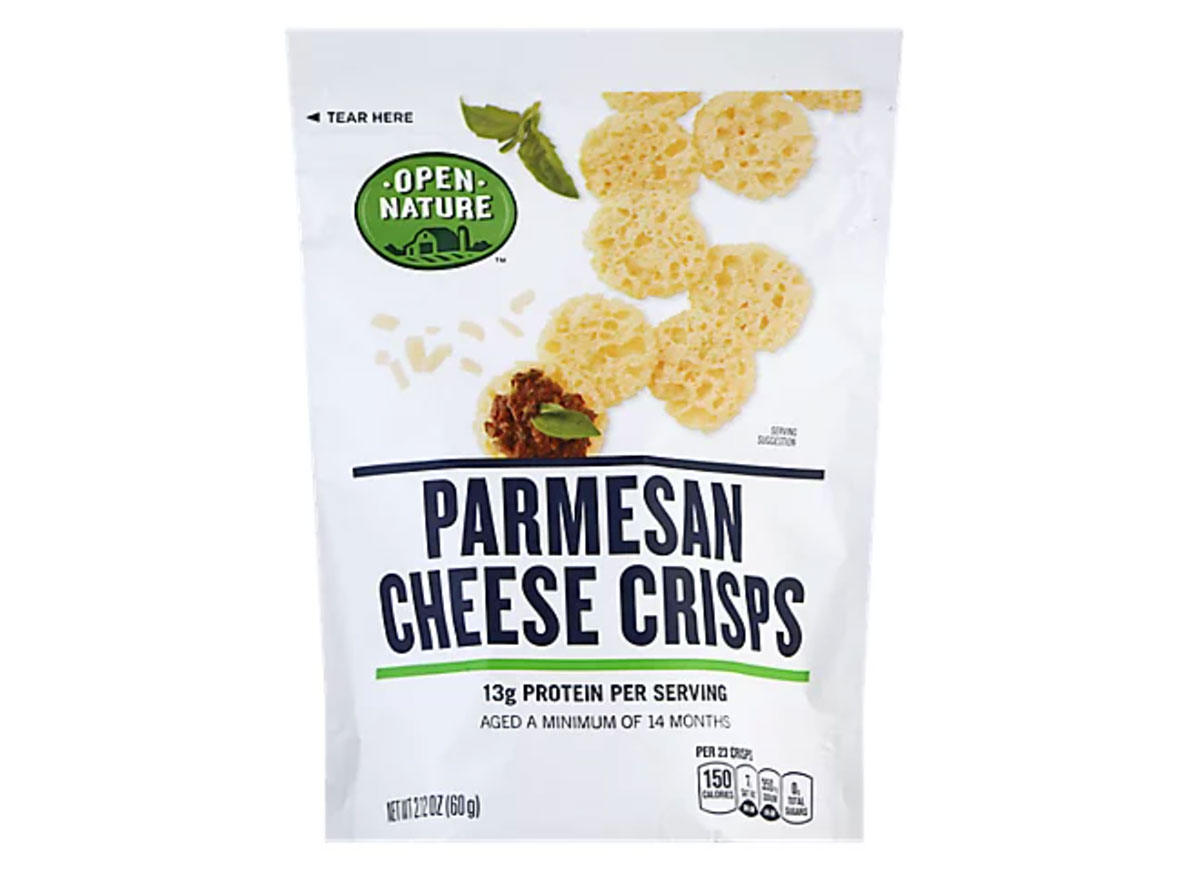 These crisps pack a punch of savory flavor thanks to the addition of both parmesan and asiago cheeses. There are also 13 grams of protein per serving. If these two kinds of cheese aren't for you, there's also a cheddar flavor.
Favorite "pick me up" product: O Organics French Dark Roast Ground Coffee
Albertsons employees love this coffee. You'll love the price, because it's only $6.99.6254a4d1642c605c54bf1cab17d50f1e
Related: One Major Side Effect of Drinking Coffee Every Day, Says Science
Favorite breakfast item: Open Nature Uncured Applewood Smoked Bacon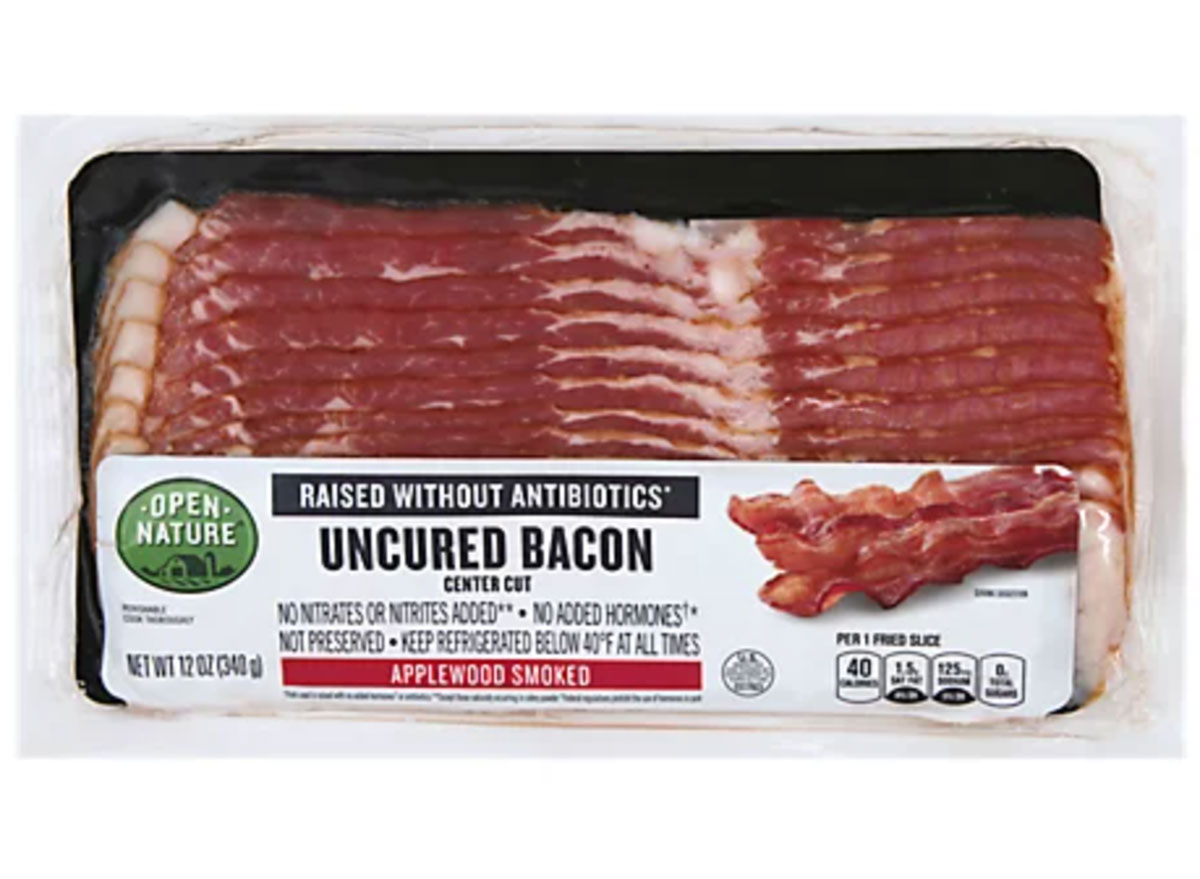 This bacon was raised without antibiotics, making it a winner you should add to your breakfast lineup.
Favorite "home-gating" food: Signature CAFE Hot Fried Chicken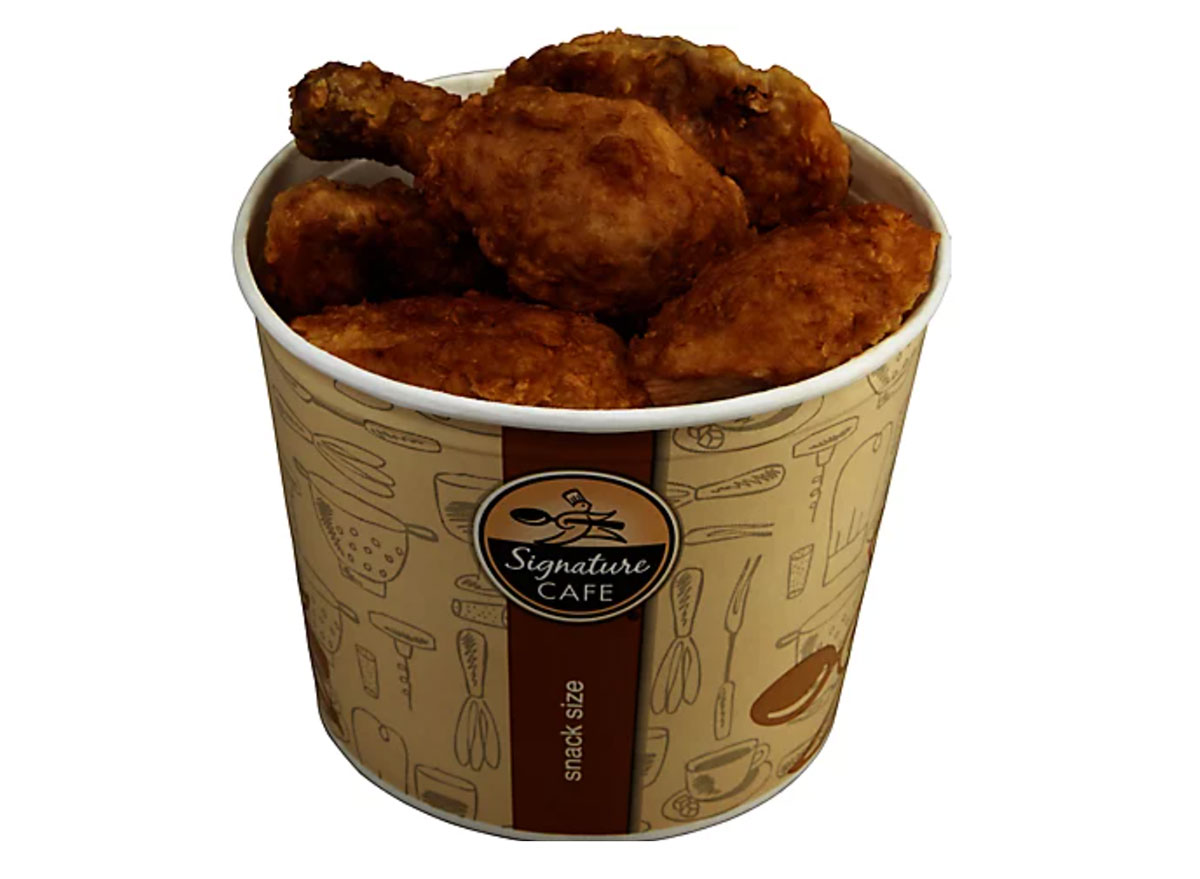 Albertsons serves up home-style flavor with its freshly fried chicken, and associates can't get enough!
Favorite chef-inspired meal item: waterfrontBISTRO Responsible Choice Raw Shrimp
You can make your favorite restaurant dish home with this seafood offering, associates say.
Related: It's Dangerous to Eat A Lot of This Type of Seafood, Study Says
Favorite item to stock up on: Lucerne Shredded Mexican Style Four Cheese Blend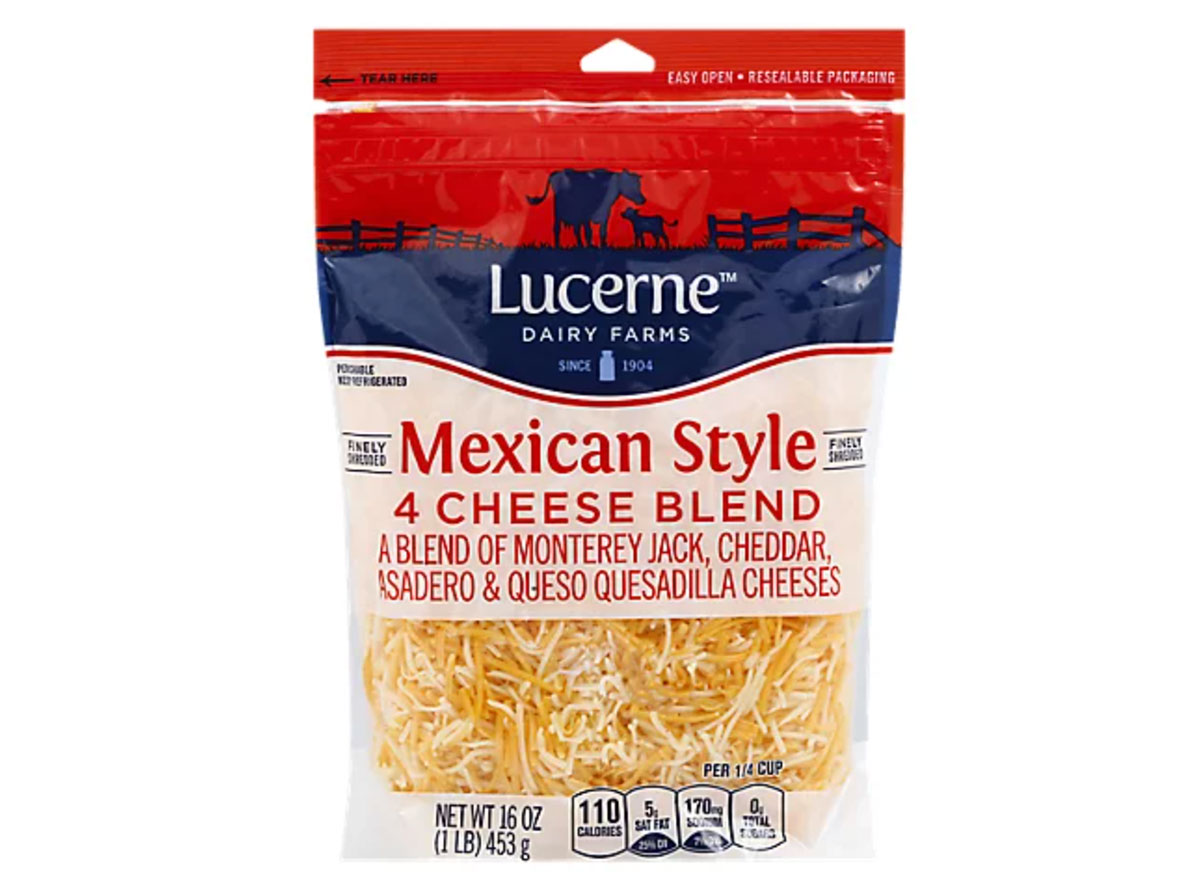 The combo of asadero, cheddar, Monterey jack, and queso quesadilla cheeses make this Albertsons product the winner for the item to keep stocked in your fridge.
Favorite "kid-approved" product: Signature SELECT Macaroni and Cheese
This classic proves it still just as loveable as ever by taking the top spot in the "kid approved" category of Albertsons Associate Choice Awards.
Favorite baby product: Open Nature Free & Clear Baby Wipes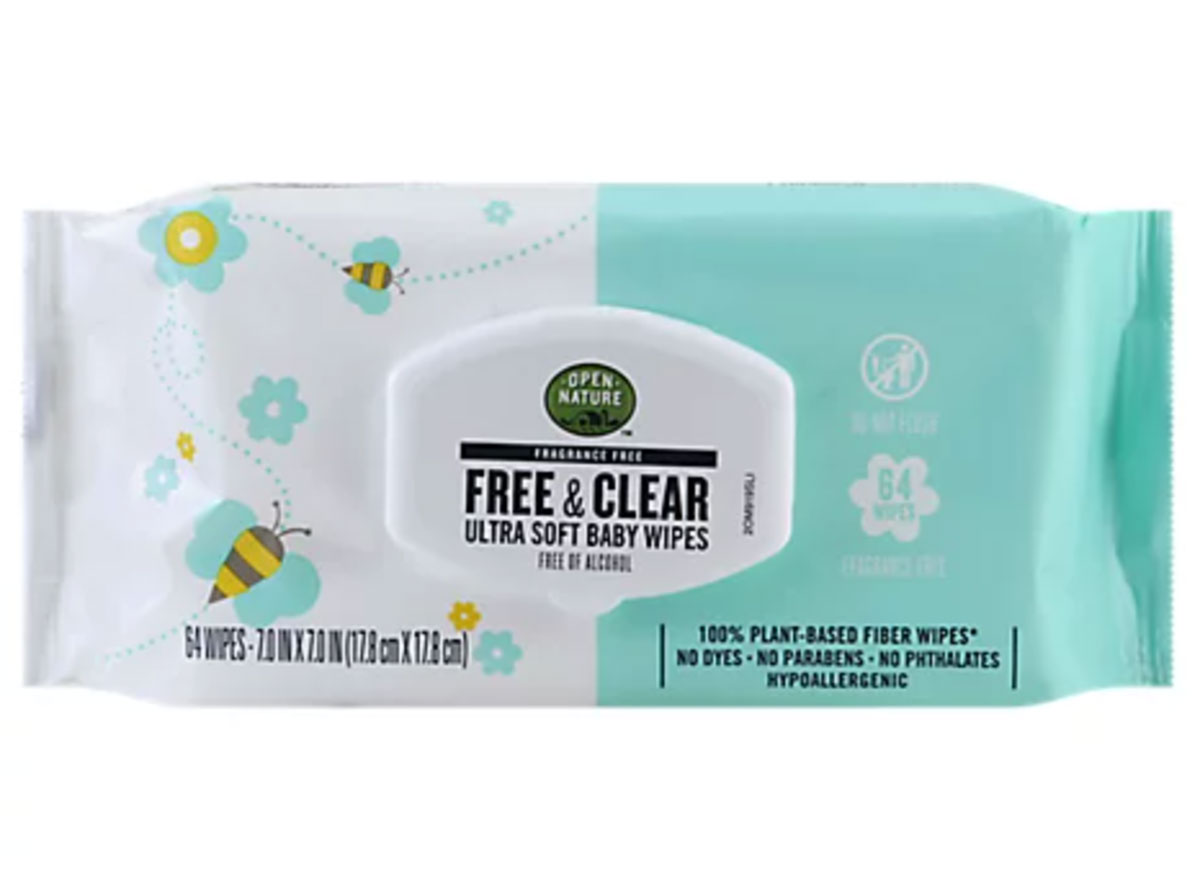 The categories span food, household, and personal care products. Associates ranked this Albertsons product as the best of the best for babies. (Plus, they're currently on sale for under $2!)
Favorite "treat yourself" product: Open Nature Peppermint Beeswax Lip Balm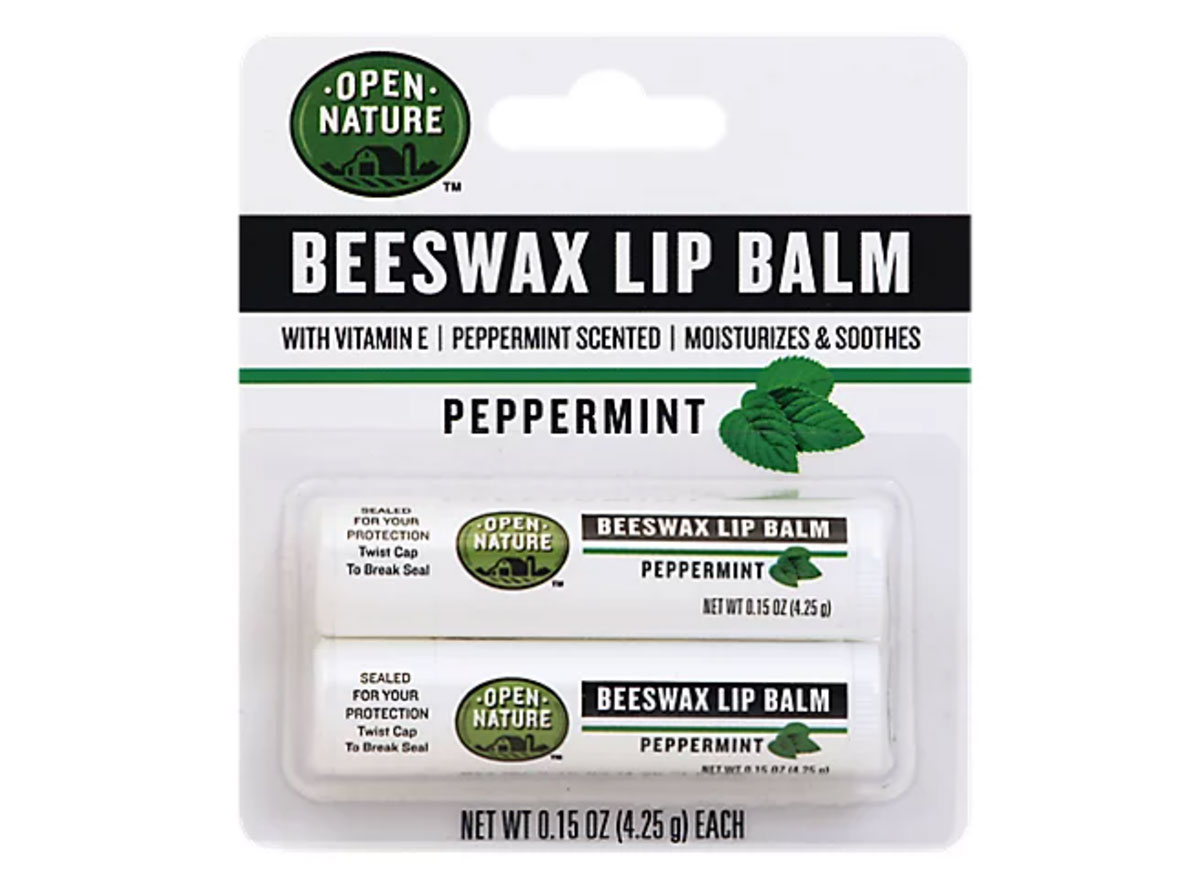 Associates are fans of the peppermint and vitamin E in this indulgent Albertsons product.
Favorite adult beverage: Signature RESERVE Tennessee Whiskey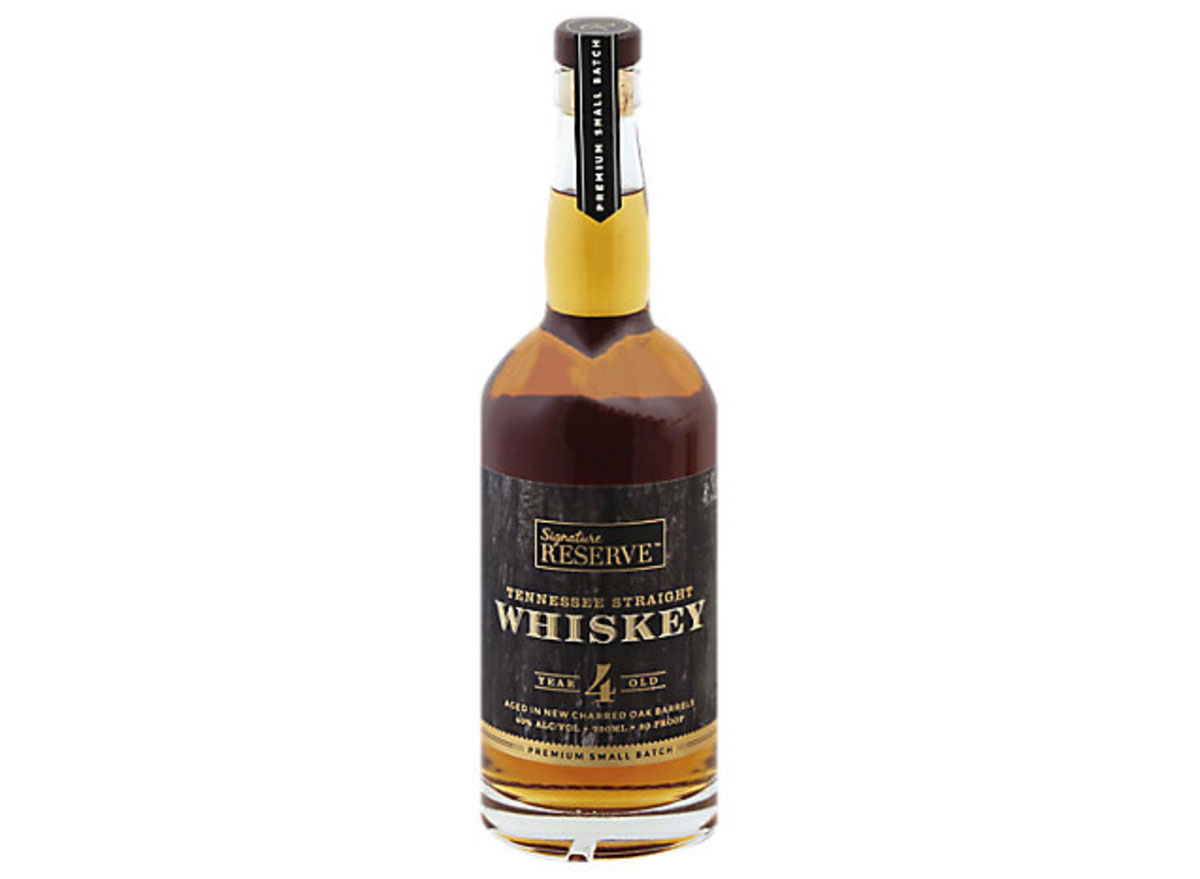 "This Tennessee Straight Whiskey is distilled from traditional sour mash and aged for four years in new, charred American White Oak barrels," Albertsons says of this favorite. "It has character rich with notes of caramel and vanilla, balanced with toasted oak" and an "exceptionally smooth finish."
Related: Dangerous Side Effects of Drinking Alcohol, According to the CDC
Favorite immunity boosting product: O Organics Vitamin D3 Gummies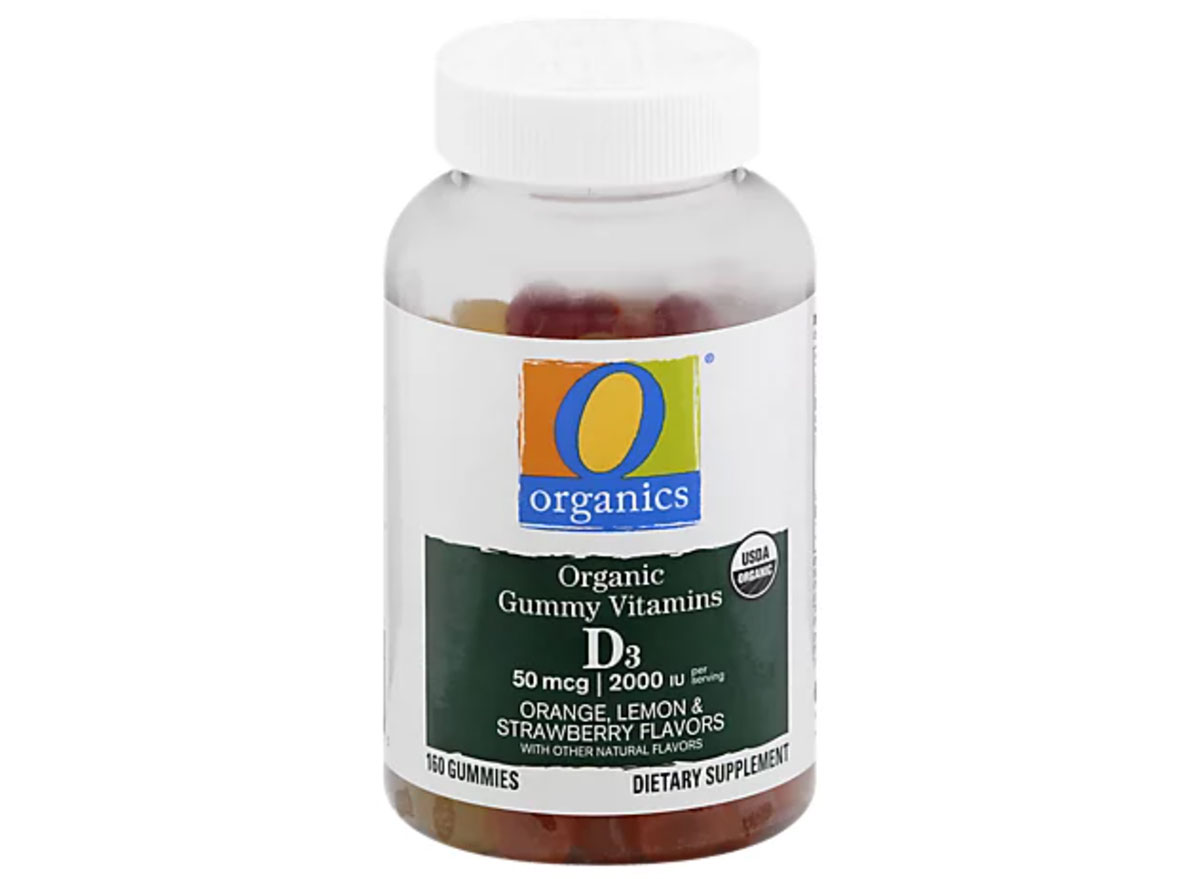 Enjoy a vitamin boost with these lemon-, orange-, and strawberry-flavored gummies that Albertsons insiders take to help themselves stay healthy.
Related: 5 Amazing Benefits of Vitamin D, According to Experts
Favorite product for your furry friend: Signature Pet Care Chicken Jerky Dog Treats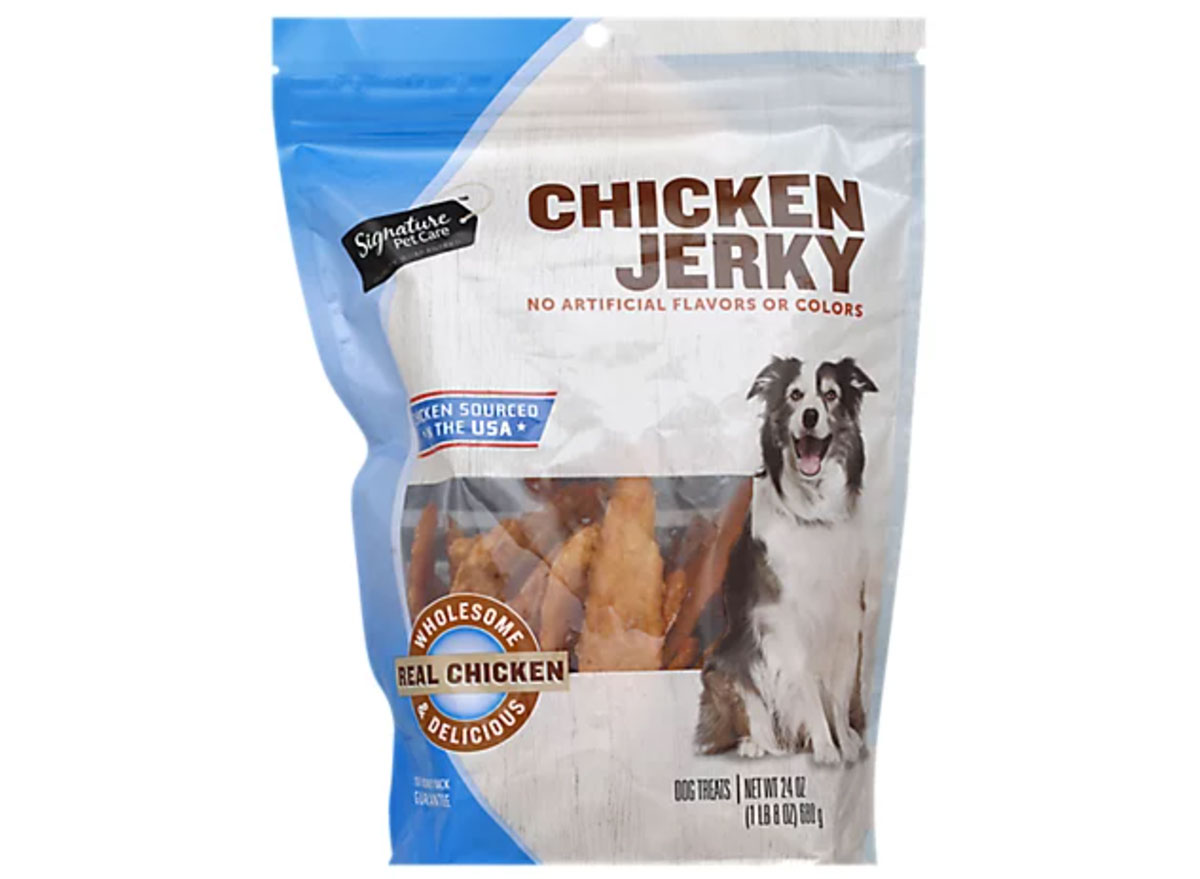 This pack of 24 is a favorite of Albertsons employees. Though we know they didn't taste test them, we take their pets' word for it!
Favorite "guilty pleasure" food item AND Favorite new 2020 Own Brands product: Signature Reserve Dark Chocolate Sea Salt Caramels
This sweet treat is so beloved that it won two categories, including the top prize!
"Hands down the best sea salt caramels I've ever had!" Sharon Johnson, an associate at a Rhode Island Shaw's, said.
"The Signature Reserve dark chocolate sea salt caramels are an escape into decadent deliciousness," Cheri Harris, Albertsons Cos.' senior IT auditor, added in a statement.
These delights are also currently on sale for only $3.50 each. One serving has 120 calories, 7 grams of fat, and 16 grams of carbs. They pairs wonderfully with coffee and cherries, according to Albertsons.
After jotting down these recommendations, find out exactly what America ranked as the #1 Trader Joe's item of the year.
Amanda McDonald
Amanda has a master's degree in journalism from Northwestern University and a bachelor's degree in digital journalism from Loyola University Chicago.
Read more about Amanda