This Is America's #1 Favorite Trader Joe's Item
The "overall" winner of the grocery chain's 12th Annual Customer Choice Awards has been a favorite since 2004!
At the end of January, beloved grocery store chain Trader Joe's released the winning products of their 12th Annual Customer Choice Awards. Categories like "Favorite Vegan/Vegetarian Item," "Favorite Sweet Treat," "Favorite Cheese," and even "Favorite Beverage" highlight classic favorites and new items that gained major buzz amongst shoppers in 2020.
One Trader Joe's grocery store item took the top spot above all others as the "Overall" winner, while four received runners-up status in the category. Read on to find out which food item is the brand's #1 most popular right now! And for more on which foods to buy at the store, here are The 7 Healthiest Foods to Eat Right Now.
Runner-Up: Unexpected Cheddar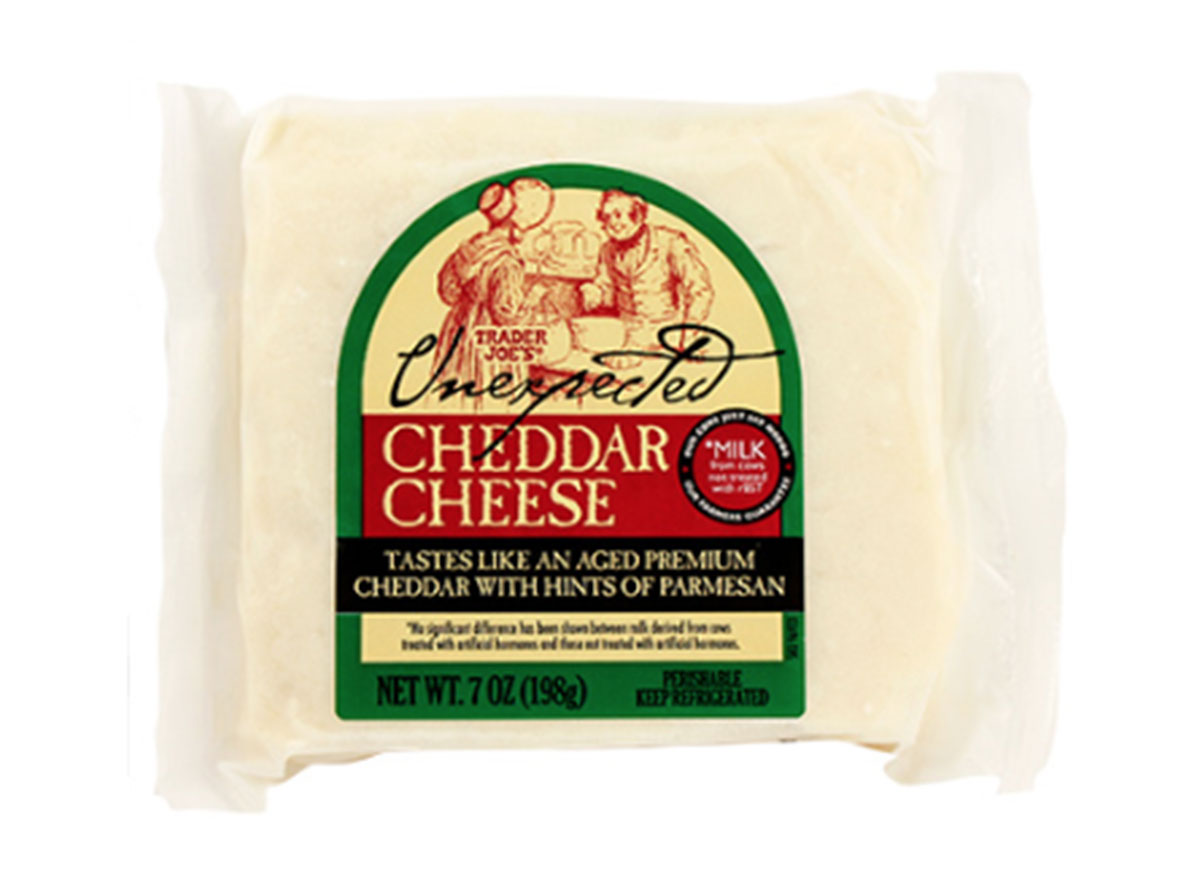 Seeing this item on the list is no surprise for any TJ's fan. Unexpected Cheddar has been on the shelves for almost a decade, and whether you use the shredded or block version, you're in for a treat with a twist no matter what you use it for.
"At first bite, Trader Joe's Unexpected Cheddar tastes like an aged Cheddar. And then something unexpected happens," the grocery chain says about the selection. "The smooth creaminess of the Cheddar gives way to a tangy flavor and slightly crumbly texture, a subtle hint of salt crystallization is discovered, and it begins to taste like an aged Parmesan."
RELATED: This Popular Cheese Is About to Surge in Price, Experts Say
Runner-Up: Dark Chocolate Peanut Butter Cups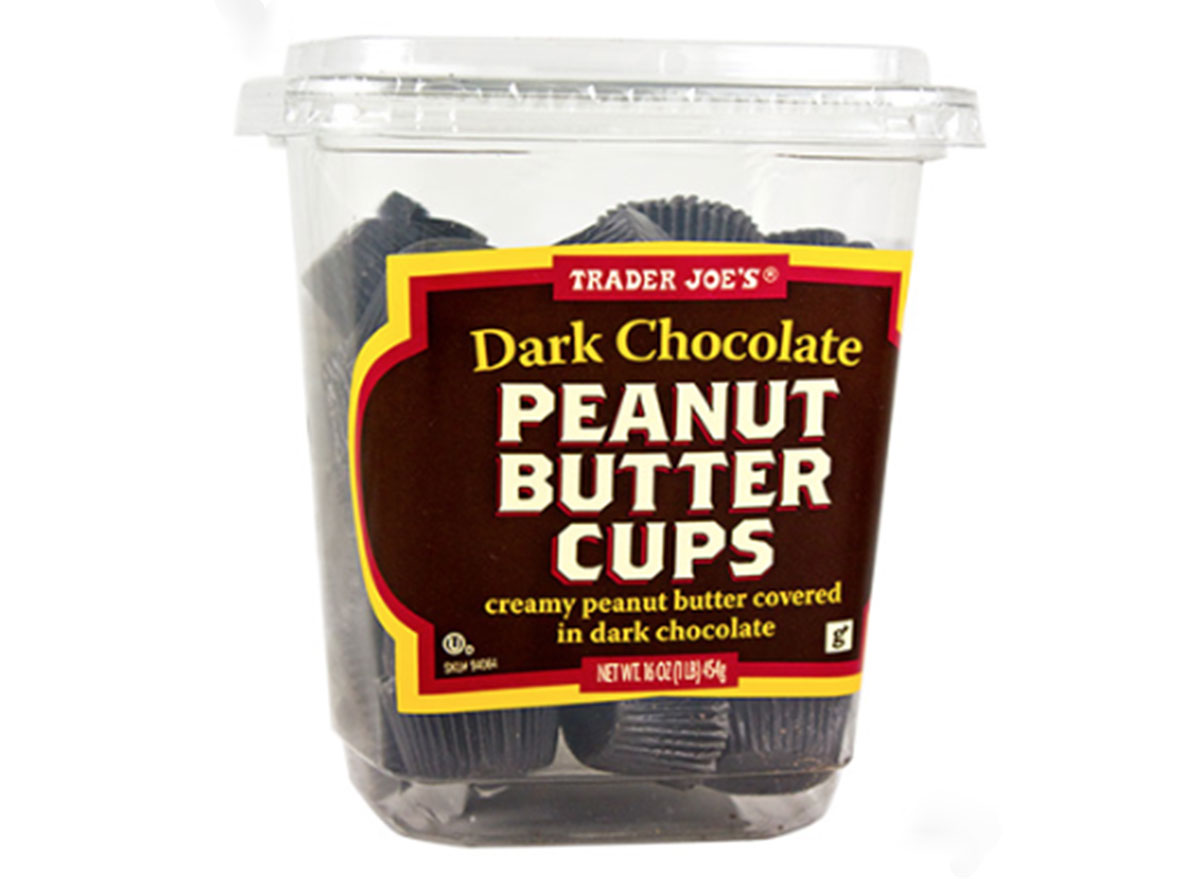 6254a4d1642c605c54bf1cab17d50f1e
The Dark Chocolate Peanut Butter Cups are so popular that if you aren't near a Trader Joe's location, you'll have to pay nearly $14 for a 16-ounce tub of them on Amazon. It's a usual on the Customer's Choice Awards winners, thanks to the creamy and sweet peanut butter filling, and hard and rich dark chocolate covering.
And if you needed another reason to pick some up on your next run to Trader Joe's, here are 14 Health Benefits of Eating Chocolate.
Runner-Up: Cauliflower Gnocchi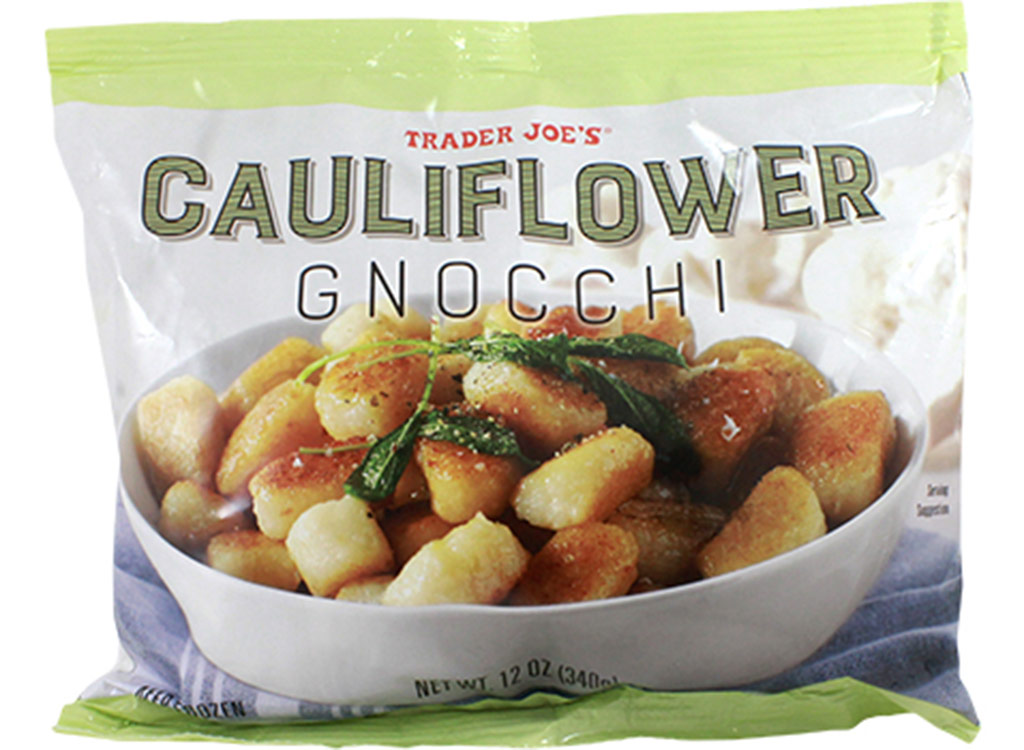 This freezer staple was brand new just a few years ago, but has made a permanent mark on kitchens all over the country, and customers say it belongs on the list of the best products overall. It inspired other versions (hello Kale Gnocchi and Chocolate Gnocchi!) and can be prepared, served, and eaten a ton of different ways.
Cauliflower Gnocchi " is made for us in Italy, and it's quite like those traditional Italian dumplings made of mashed potato, flour, and egg—hence, the Gnocchi designation," TJ's says. "This version, however, is made with about 75% cauliflower, as well as cassava flour, potato starch, extra virgin olive oil, and sea salt. No wheat, sugar, dairy, or eggs are included here, and that translates to fewer carbs, with significantly less fat & calories than potato-based varieties."
Related: 5 Genius Ways To Turn Trader Joe's Cauliflower Gnocchi Into Dinner
Runner-Up: Everything But The Bagel Seasoning Blend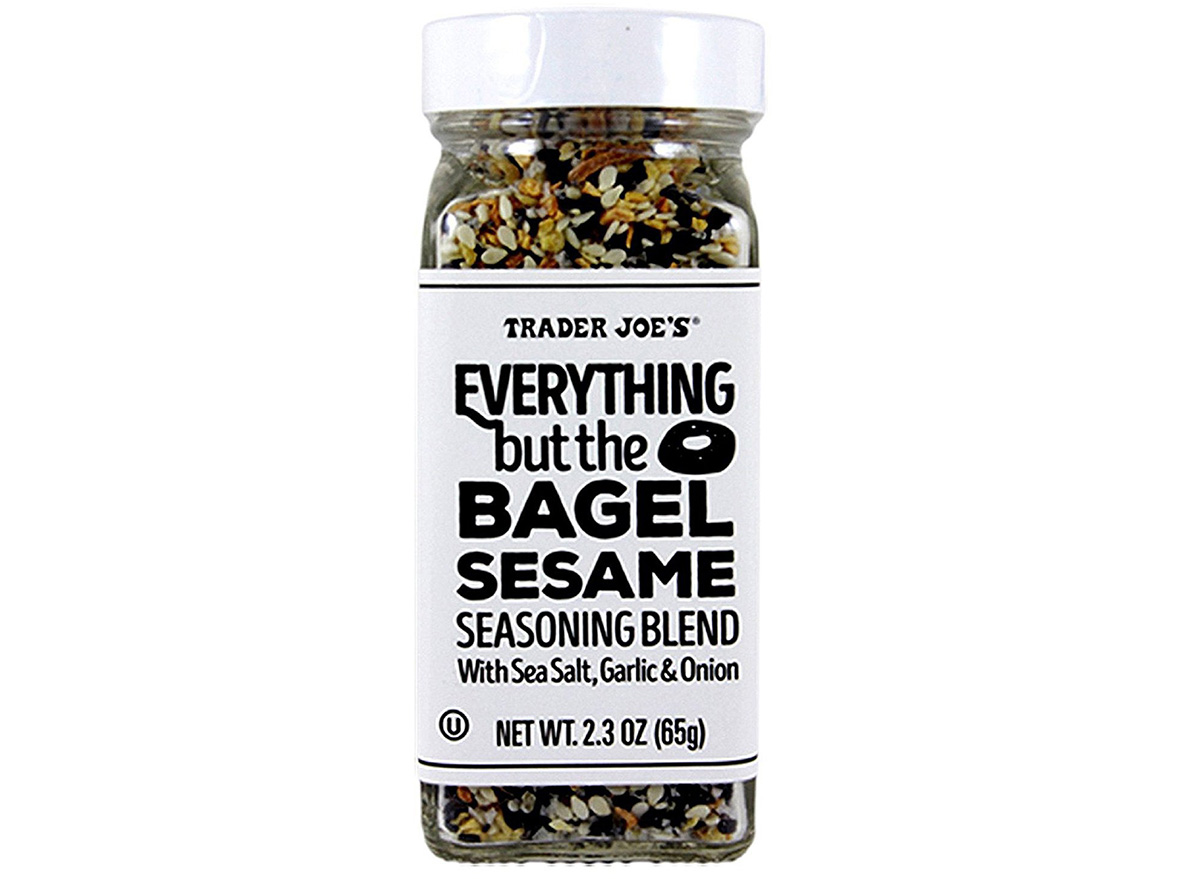 This is another fan-favorite that just missed the cut for the top spot, but landed on the  Runners-Up list. It was one of the top 10 most viral food moments of 2020, so we're not surprised to see it amongst other award winners.
While you technically can recreate the recipe at home, there's just something about the Trader Joe's version that tastes good on just about everything, not just bagels! In fact, This Beloved Ice Cream Brand Just Debuted an "Everything Bagel" Flavor.
And the #1 Trader Joe's item, according to customers, is…
Winner: Mandarin Orange Chicken
Use rice as the confetti for the customers' top-rated Trader Joe's item. "It's no surprise this one's a Crew favorite. For more than a decade it was everyone's favorite–and we have evidence (in the form of our annual Customer Choice Awards) to prove it," the chain says about the winner in a post on its site. "In fact, it's been a favorite since it was first introduced way back in 2004."
Here we are, 16 years later, and the item is still feeling the love. You can use it to make one of these great recipes.
Amanda McDonald
Amanda has a master's degree in journalism from Northwestern University and a bachelor's degree in digital journalism from Loyola University Chicago.
Read more about Amanda