Arby's Just Quietly Discontinued These 6 Menu Items
The cuts have flown under the radar.
Arby's has recently launched brand new fries and chicken nuggets, but the new items aren't the only menu changes you'll see on your next trip. According to Brand Eating, the chain has discontinued six items in recent months, and most of those cuts have flown under the radar—so they'll be quite a surprise.
Here's what you won't be able to order at Arby's any longer. For more, check out 7 Beloved Fast-Food Items That Have Left Menus This Year.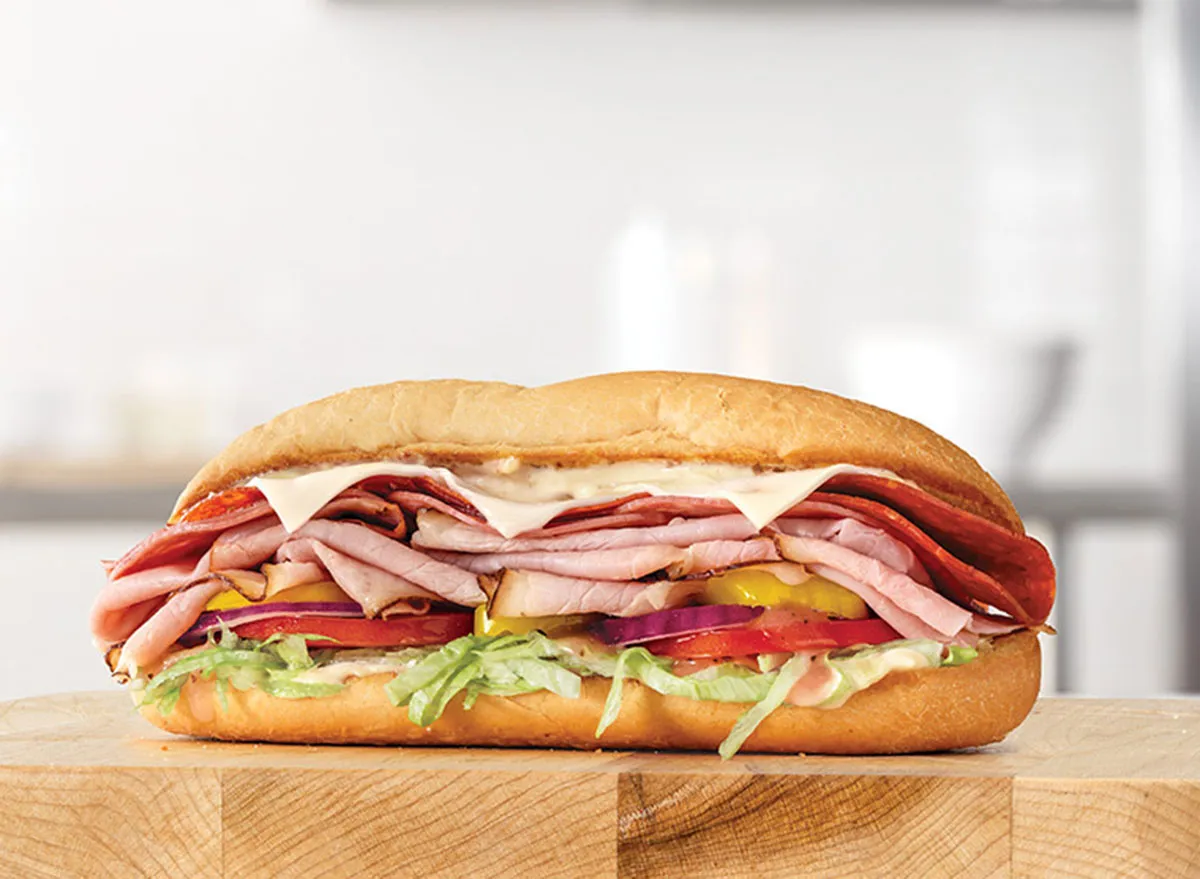 For a place that's all about the meat, cutting this meaty sandwich seems surprising. But according to Brand Eating, the chain is cutting several types of meat that go into this bad boy, making the item obsolete. The customers are less than pleased. "I live in a small town, and that sandwich was the best Italian one around here. I liked the Loaded Curly Fries too. I haven't been there since they stopped selling the sandwich. I used to go about once a month, haven't been it at least six months now," said one Reddit user.6254a4d1642c605c54bf1cab17d50f1e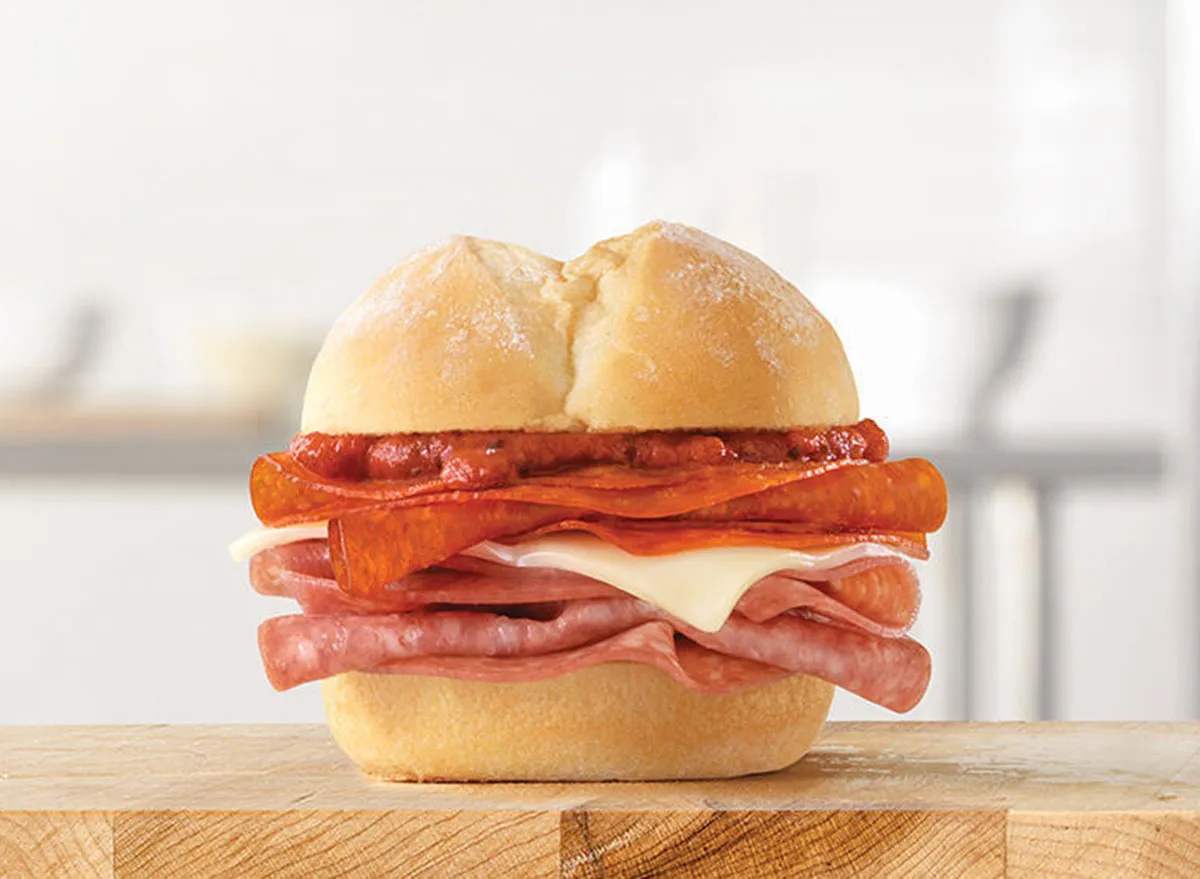 Out of seven delicious little sliders on the menu, Arby's has cut two. But the choice of the two to cut is baffling to some—especially when it comes to the pizza slider. "Yes this is a weird choice for me. It can't be expensive to make and it was definitely the best snack they had on the menu. RIP, back to eating different pizza breads at home," said Reddit user PAirSCargo.
Apparently, not only is the chain getting rid of this popular slider, but they're doing away with ham altogether. "Nooooo. The ham and pizza sliders were my favorite. Now I have zero reason to go during happy hour time," said Redditor Rocksalad109, while user offballDgang pondered another excellent point: "Since Arby's got rid of ham, do they still, in fact, have the meats?"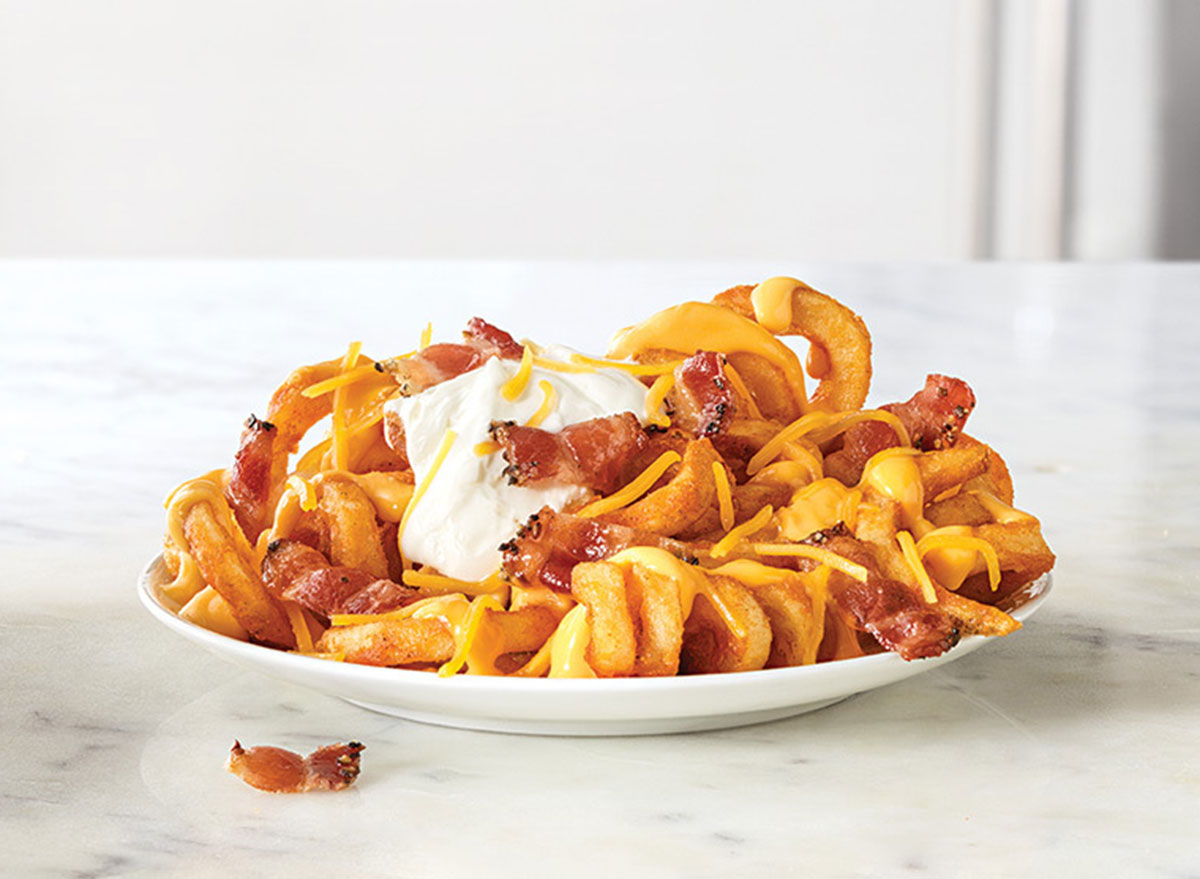 Some customers may not have even known what they were missing—Arby's had Loaded Curly Fries this whole time. They were topped with bacon, sour cream, and cheddar, and will be missed by many. "They were great imo. Wish they would have given a heads up instead of removing them off the menu," said Reddit user Timmysp.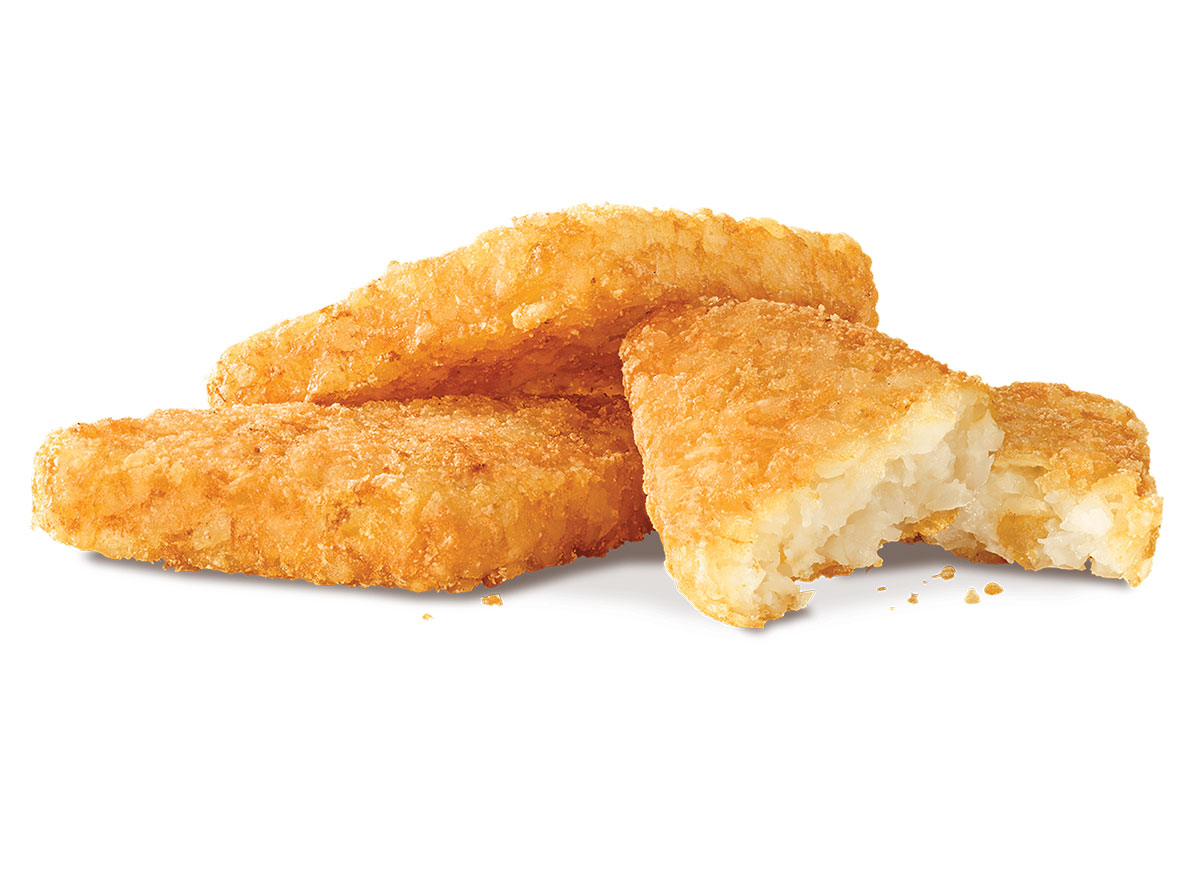 For this one, the writing was on the wall when Arby's introduced crinkle-cut fries in March. For a second, we thought they may cut their signature Curly Fries, but instead, it was the Potato Cakes that got the boot.
But Arby's did leave room for their potential return in the future. "Now we have the two best fries in QSR—crinkles and curlies—and they go great together! Although our Potato Cakes have been discontinued (for now), who's to say they're gone forever?" the company said in an email.
The drink is being replaced by Honest Kids juices, according to Brand Eating.
For more, check out the 108 Most Popular Sodas Ranked By How Toxic They Are.
Mura Dominko
Mura is ETNT's Executive Editor, leading the coverage of America's favorite restaurant chains, grocery stores, and viral food moments.
Read more about Mura