5 Popular Fast-Food Value Deals Changing Amid Inflation
These value combos are getting more expensive or are missing altogether.
Food prices are soaring to new heights with inflation that is increasing at a rate not seen in 40 years. Americans are feeling the spiking prices on their grocery bills as well as on food orders that used to be considered cheap and convenient: those from fast-food chains.
According to new federal data, fast-food menus have seen an 8% price increase across the board, and that was only in December. Overall, eating out has gotten 6% more expensive in the last year, as restaurants started to pass on their rising commodity and operational costs to consumers.
Even value deals haven't been immune to change. In the last several months, restaurant companies have begun re-evaluating some of their most popular deals and making changes to them that reflect the current state of the industry. Several long-standing deals synonymous with a low price point have gotten more expensive, while others now include less food than they did before.
Additionally, brands want to turn their customers to their digital platforms, and are resorting to making some of their deals available with digital orders only.
Here are some of the biggest fast-food deals that will look different this year. For more, check out 8 Worst Fast-Food Burgers to Stay Away From Right Now.
Little Caesars' $5 Hot-N-Ready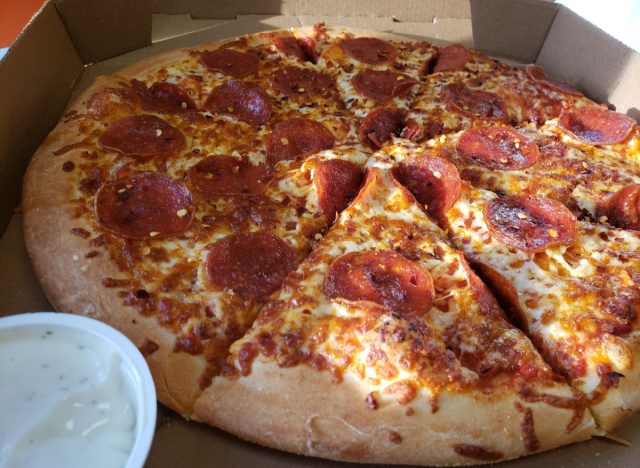 First launched nationwide in 2004, the chain's $5 Hot-N-Ready deal is arguably the "nation's best price" for a large pie. But even this deal, almost synonymous with the chain itself, has fallen victim to inflationary trends and will no longer carry the flat $5 price tag we know and love. This week, Little Caesars announced it is increasing the price of Hot-N-Ready to $5.55, and that certainly doesn't have the same ring to it. On the bright side, the pizza will now come with 33% more pepperoni.
Domino's $7.99 Carryout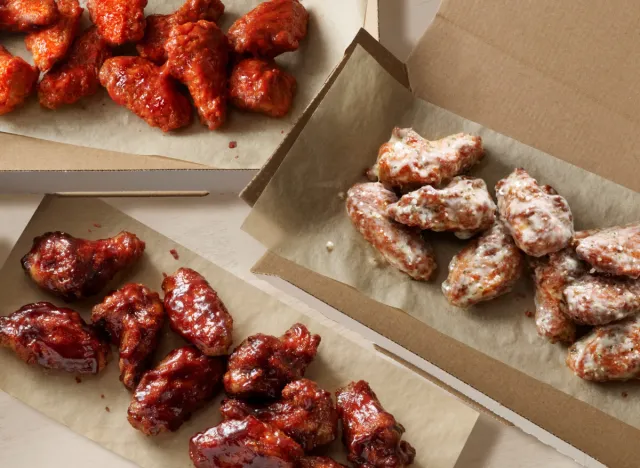 Another pizza chain changing a nationally beloved deal is Domino's. The $7.99 carryout deal will no longer include the option of ten chicken wings, but eight. Additionally, the deal is going digital-only—you'll no longer be able to take advantage of it if you're ordering over the phone or in person, but it will still be available through the chain's website ordering system and its mobile app.
Popeyes' Big Box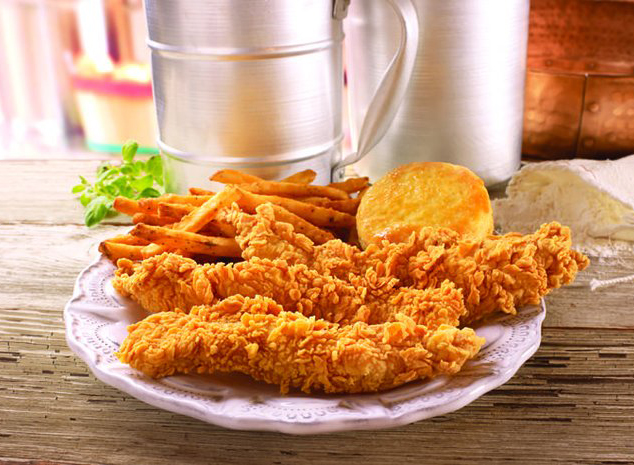 The Big Box deal is back at Popeyes, and it still includes a choice of two pieces of bone-in chicken or three chicken tenders, two signature sides—such as red beans and rice or mashed potatoes—and the chain's iconic buttermilk biscuit. Except, it has gone from $5 to $6 since we last saw it on the menus in 2018.6254a4d1642c605c54bf1cab17d50f1e
But you can still get it for the original price of $5 if you order ahead for pickup through Popeyes' mobile app or website.
Olive Garden's Never-Ending Pasta Bowl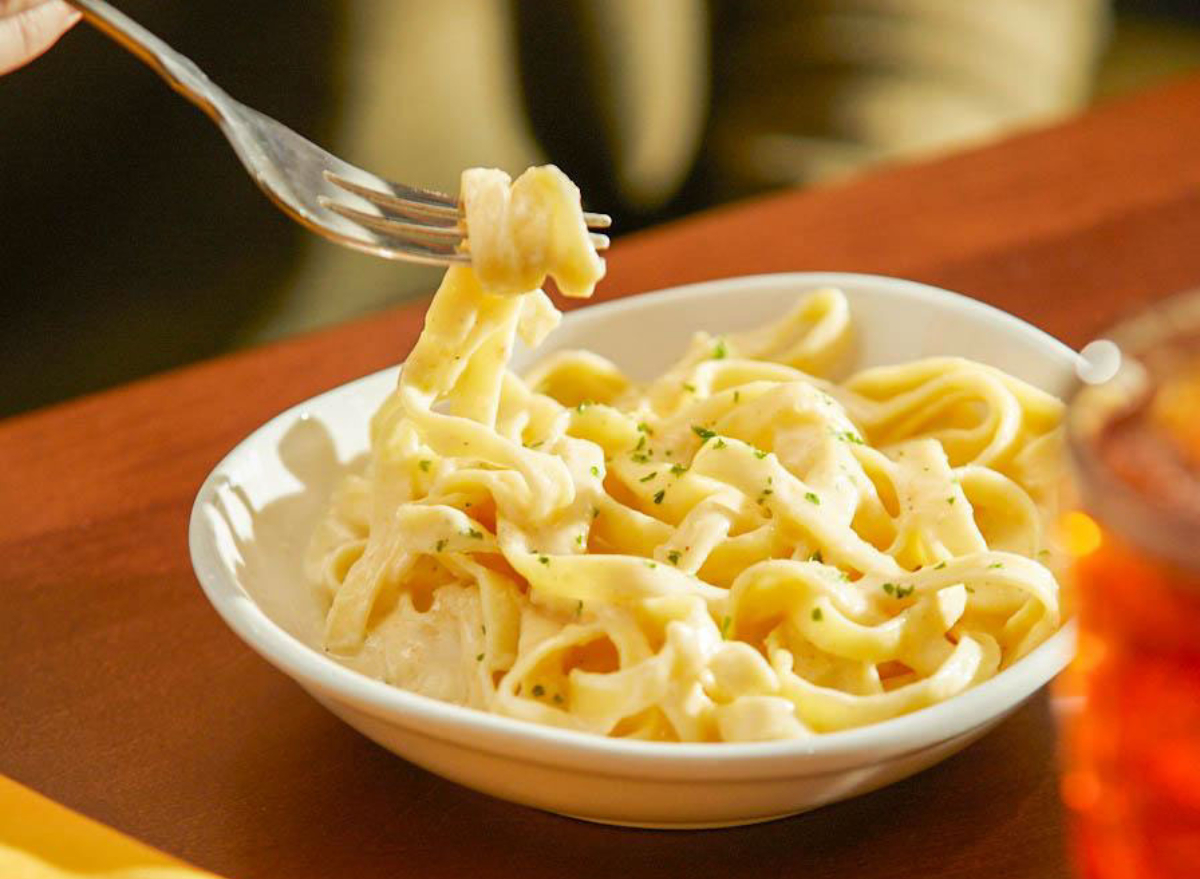 Olive Garden's Never-Ending Pasta Bowl—the deal that gave diners all-you-can-eat pasta for $10.99—has been missing from the menu since 2019 and the chain's president and COO Rick Cardenas recently hinted at the fact that it may be phased out for good.
"We know [Never-Ending Pasta Bowl] was a negative impact over the years . . . And so we decided to reduce [our] dependency on [it] this year," Cardenas said. "As we look forward, we don't know if we'll bring and when we'll bring Never-Ending Pasta Bowl back."
Burger King's Coupons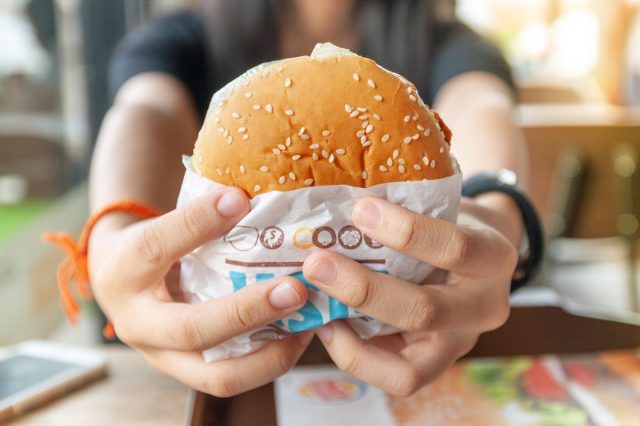 America's third-largest burger chain is no longer offering printed coupons for deals like Buy One, Get One for $1 and 2 for $6. In fact, the chain is planning to reduce the volume of promotions it runs overall. Burger King has traditionally offered many more value deals than its major competitors, and that may have hurt rather than boosted sales. Instead, the chain will focus on digital offers and its loyalty program Royal Perks. 
For more, check out the 108 Most Popular Sodas Ranked By How Toxic They Are.
Mura Dominko
Mura is ETNT's Executive Editor, leading the coverage of America's favorite restaurant chains, grocery stores, and viral food moments.
Read more about Mura