The 10 Best Date Night Restaurants in America, Data Shows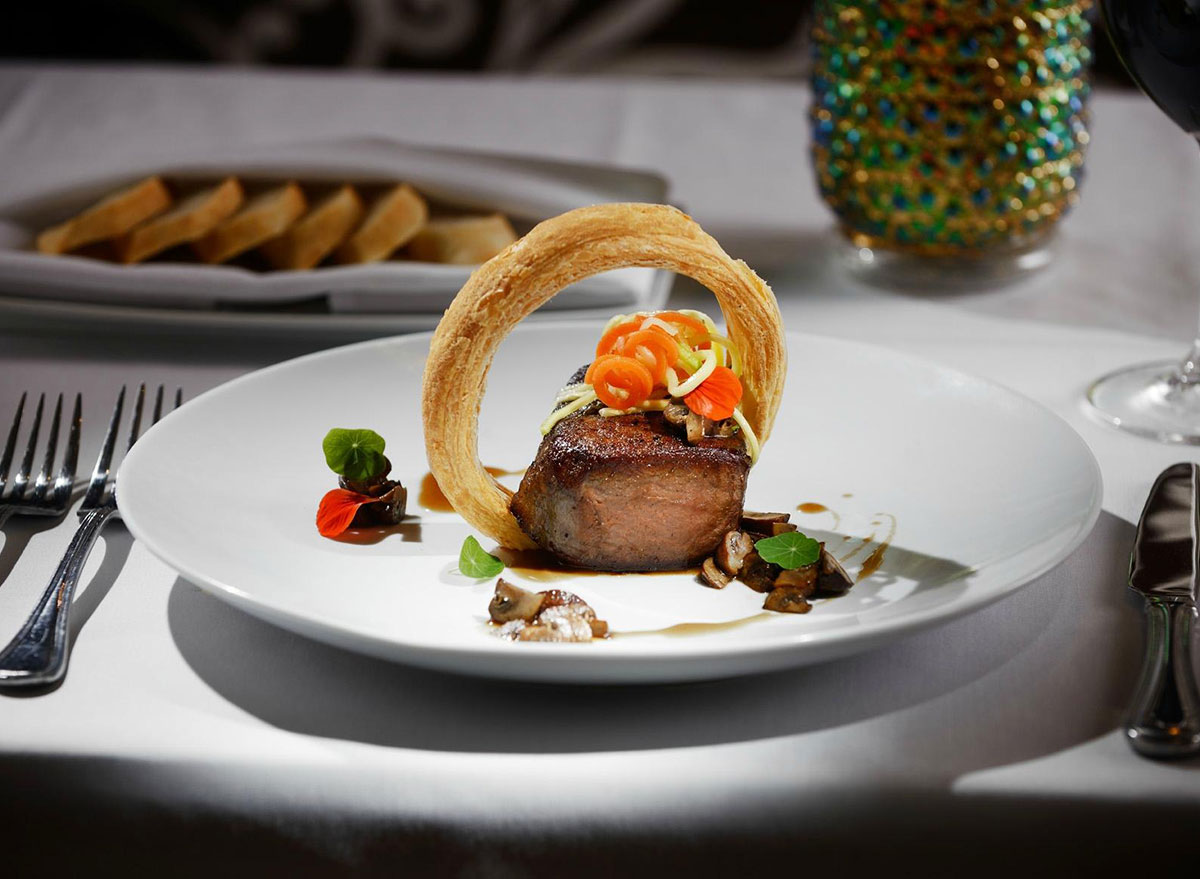 When it comes to picking a restaurant for date night, there's a reason you tend to make a reservation at the same couple of places over and over again. For example, maybe the service and the menu items are both consistently reliable at your go-to establishments. The question is, though, what makes a restaurant the very best place to go for a special night out?
Tripadvisor recently announced the 10 best date night restaurants in the U.S. based on data from this year's Travelers' Choice "Best of the Best" Restaurants Awards, so you know which spots are dishing out the nation's most romantic meals. The winners were largely chosen based on the quality and quantity of traveler reviews and ratings for restaurants on Tripadvisor collected from January 1, 2020 to April 30, 2021, with at least 60% of reviews written by couples.
Now, here are the top restaurants for date night in the country, ranked from the best to the absolute best. Then, don't miss The 10 Best Brunch Restaurants in America, Data Shows.
Please note: All of the included restaurants are open as of publication. However, please call or check the restaurant's website or social media before running out the door.
Tidepools in Poipu, HI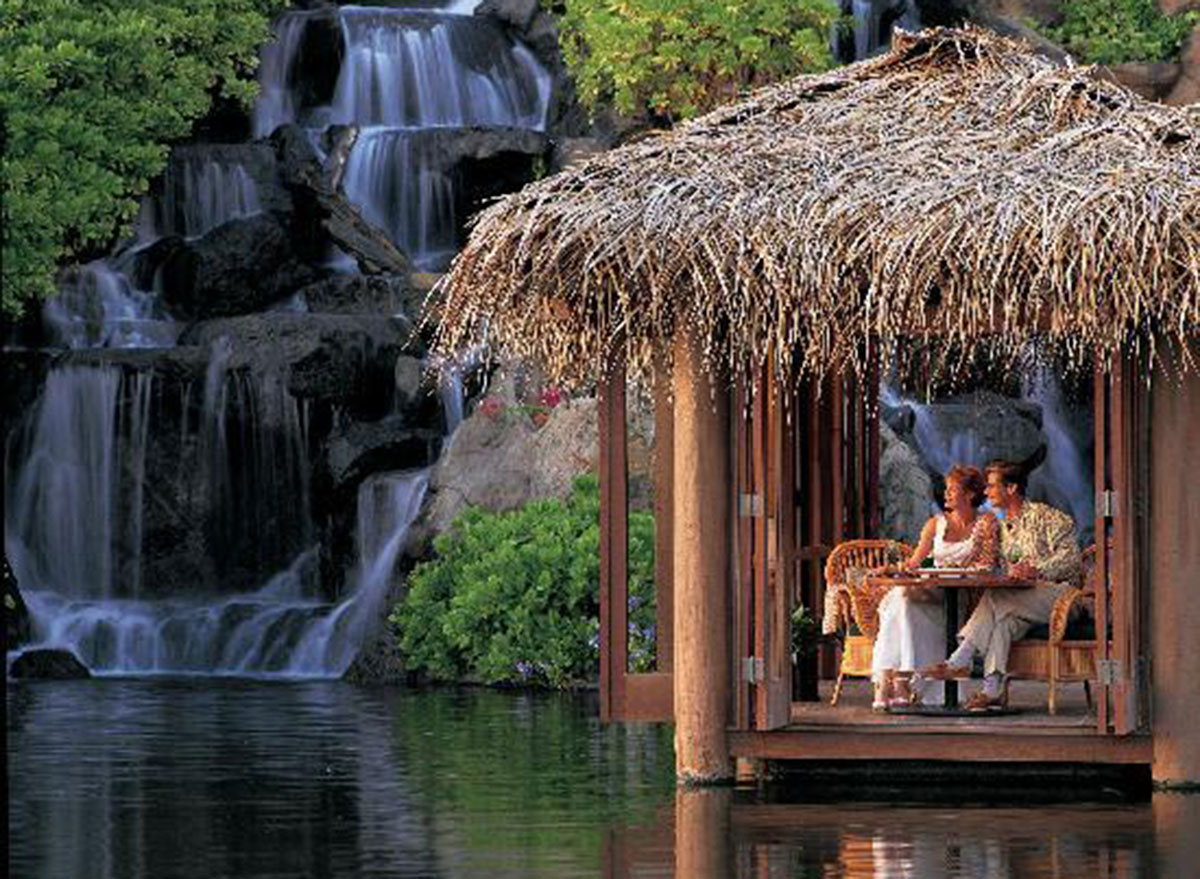 A romantic getaway to Hawaii? Count us in. Tidepools offers modern Hawaiian food that's served in bungalows that float over a giant koi pond at the base of a waterfall, making for an exquisite date. Reviewers seem to love the fish options on the menu, of which there are plenty, as well as the Prime New York Strip.
"Great evening from beginning to end. Beautiful ambiance sitting over the water with beautiful garden scenery and ocean in the background." writes Cory L..6254a4d1642c605c54bf1cab17d50f1e
Madeline's Restaurant & Wine Cellar in Cambria, CA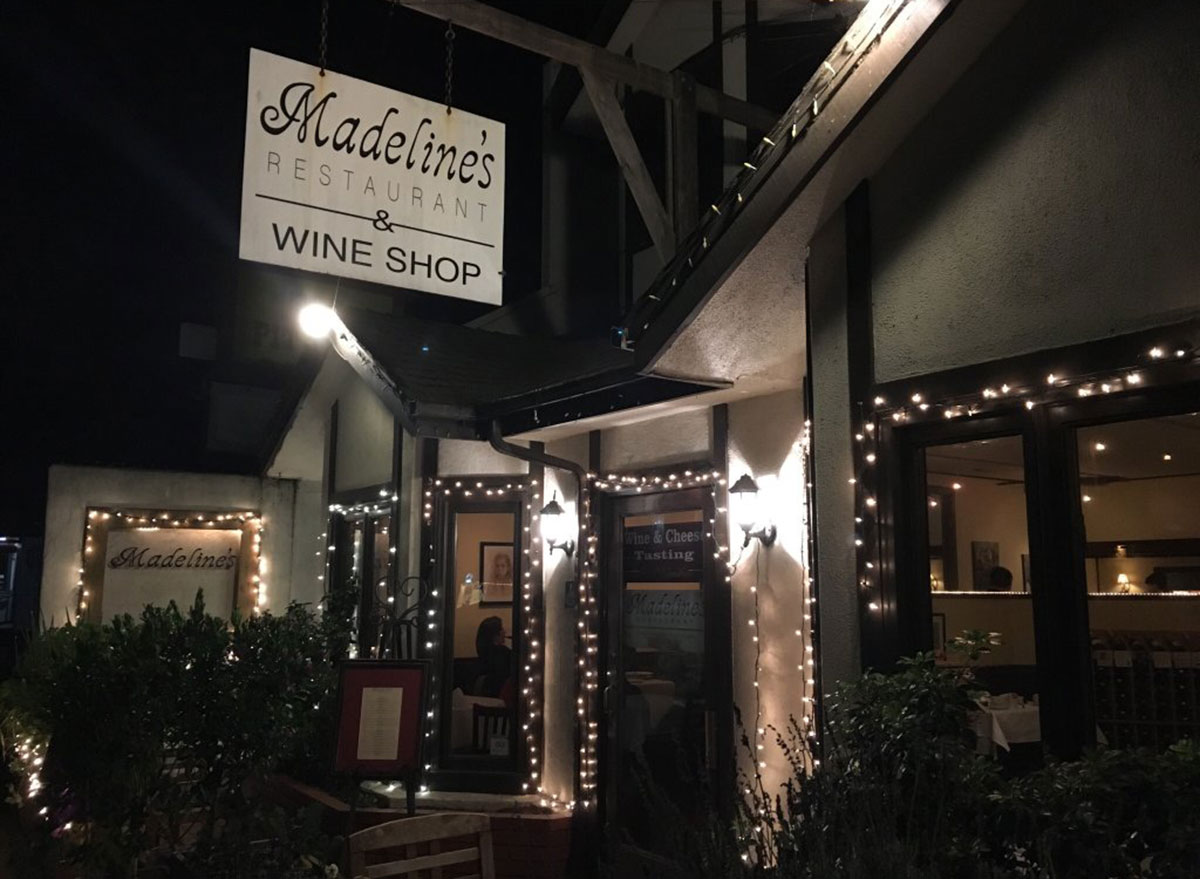 Calling all plant-based couples! Madeline's Restaurant & Wine Cellar happens to be known for all of its vegetarian and vegan menu options. It can be challenging trying to find something to eat at a fine dining restaurant if you have a dietary restriction, but according to Tripadvisor, that's not the case at this spot. The menu features dishes like Aubergine Gratin and Polenta Madeline, neither of which include meat.
Reviewers also say the wine tasting experience at Madeline's is a date night idea that's not to be missed, offering boutique wines from the central coast. Speaking of wine, don't miss The 5 Best New Low-Sugar Wines on Shelves!
Inn at Little Washington in Washington, VA
The Inn at Little Washington was awarded the top restaurant for fine dining by Tripadvisor, so it's no surprise that it also made the best date night list, too. Not only does this spot offer high-quality food and excellent service, but it's the innate romantic ambiance of this place that makes it top tier.
Tripadvisor reviewer Conseiller99 sums it up in their review: "The rooms are beautiful, meticulously planned, the Monkey Bar, Living Room, and the dining rooms are truly romantic and beautiful. The cuisine is at the pinnacle of dining. The service is second to none."
And if the positive Tripadvisor reviews aren't enough, you should also know that the Inn at Little Washington also has three Michelin stars.
Peter Shields Inn & Restaurant in Cape May, NJ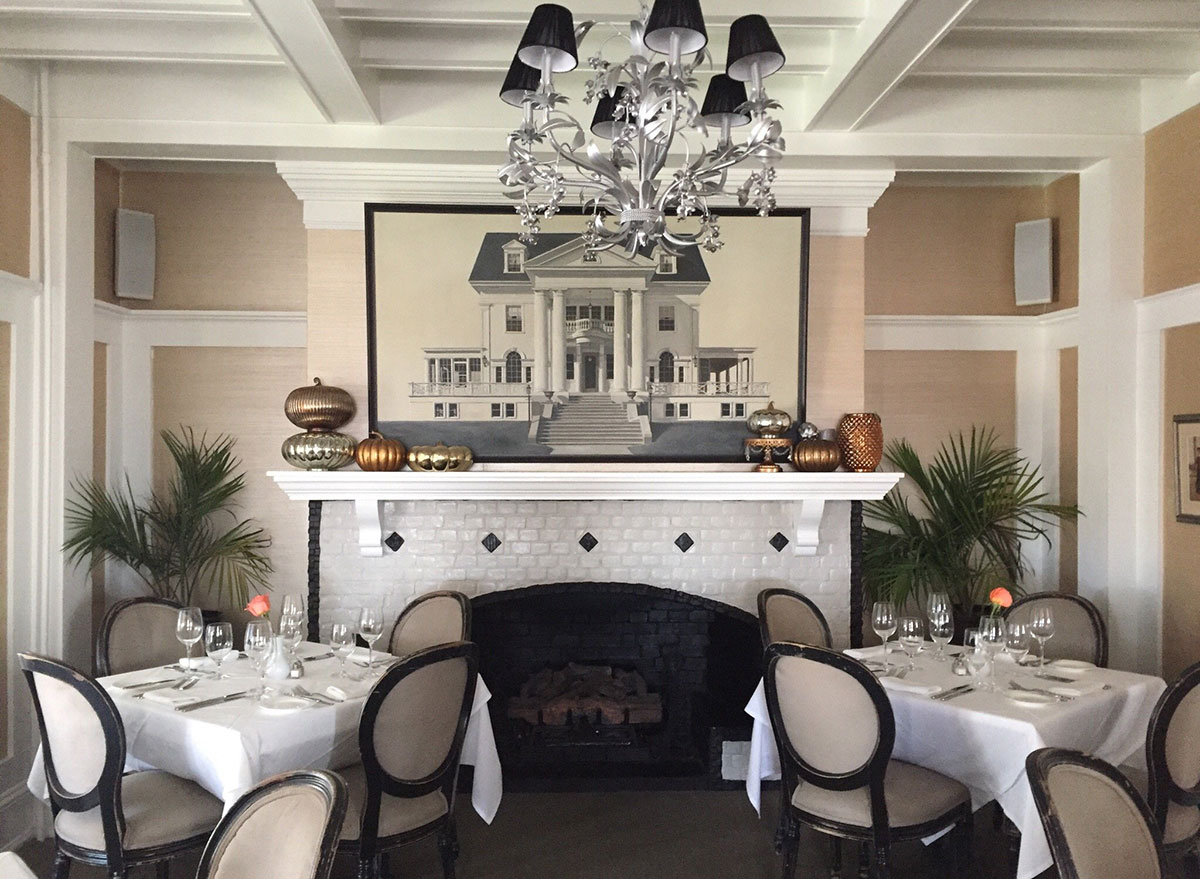 If a romantic night out on the beach is your style, look no further than Peter Shields Inn & Restaurant in Cape May, New Jersey. Currently, the menu features refreshing dishes such as Summer Corn Soup and Heirloom Cherry Tomato and Burrata Salad that sound perfect for a hot evening.
Tripadvisor reviewers recommend making a reservation on the porch so you can see and hear the ocean while dining. Would anyone pass up finner with a view?
Collage Restaurant in St. Augustine, FLA
Collage Restaurant in St. Augustine, Florida boasts a traditional American menu with international flavors. The desserts were what really caught our eye on the menu, from the classic Triple Chocolate Brownie to the Bougainvillea, a dessert named after the bougainvillea tree that consists of strawberries, ice cream, and cabernet vanilla sauce all in a crispy phyllo cup.
Garnering over 2,400 reviews, this spot seems to be known for its ambiance. There was one word in particular that came up in countless reviews to describe the overall atmosphere: "romantic." That's exactly what you want when you're making a reservation for date night!
"If you are looking for a cozy, intimate, romantic place with exceptional food, service and ambience, look no further." writes Nezzir.
Bistro St. Michaels in St. Michaels, MD
Just because you want to go out on a dinner date doesn't necessarily mean you're looking for a fancy, white-tablecloth experience. For those who prefer to keep it more casual while still enjoying a delicious meal, Bistro St. Michaels provides an equally romantic atmosphere, based on Tripadvisor reviews.
This restaurant has a French-inspired menu that also happens to feature many gluten-free options. Based on the reviews, the top reason to eat at Bistro St. Michaels is the wine, so consider ordering a bottle for the table if you plan on going.
"Wine selection was one of the best I have seen in a while. Would recommend that you dine here when in town." writes Rusty M. of Richmond, Virginia who enjoyed a romantic dinner with his wife and another couple at this spot.
Latitude's Restaurant in Key West, FL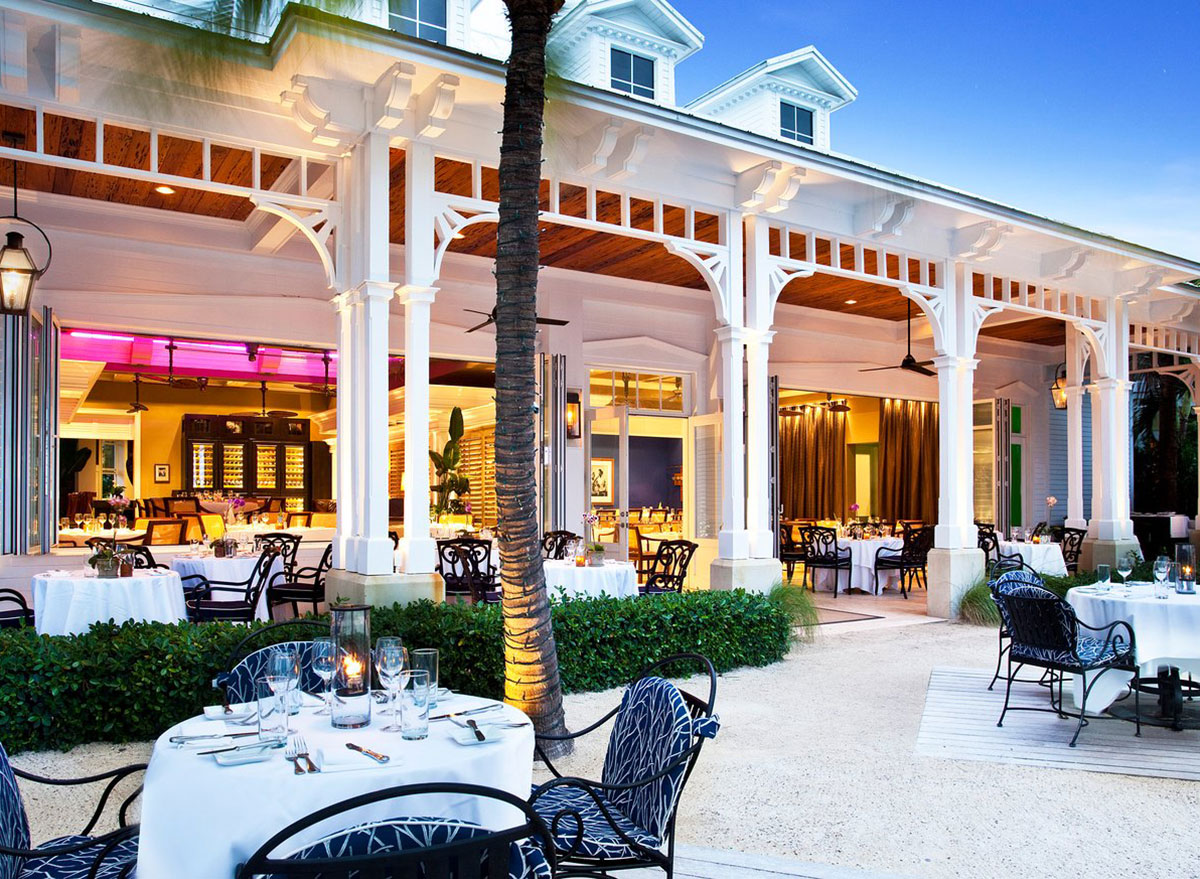 Dinner on a private island? That sounds about as romantic as it gets! Located on Sunset Key, a private island off the coast of Florida, Latitude's Restaurant offers an authentic Caribbean menu with plenty of seafood dishes like Tuna Poke, Seared Grouper, and Crispy Salmon among others.
Michelle R. writes, "Talk about beautiful, breath-taking, and romantic! The sunset views are the best!" Chuck G. concurs, noting, "What a special place. It's romantic from the time you get on the boat for the short trip to the island right off Key West."
Le Stick Nouveau in Eureka Springs, AK
With a 5-star rating on Tripadvisor, it's no surprise that Le Stick Nouveau would be one of the top restaurants on this list. Based on the reviews, the Lobster Mac and Cheese Pot Pie seems to be the "crowd favorite" along with the filets. Not to mention, the plating of each dish is absolutely stunning—take a look at the pictures on Tripadvisor to see for yourself!
Circa 1886 Restaurant in Charleston, SC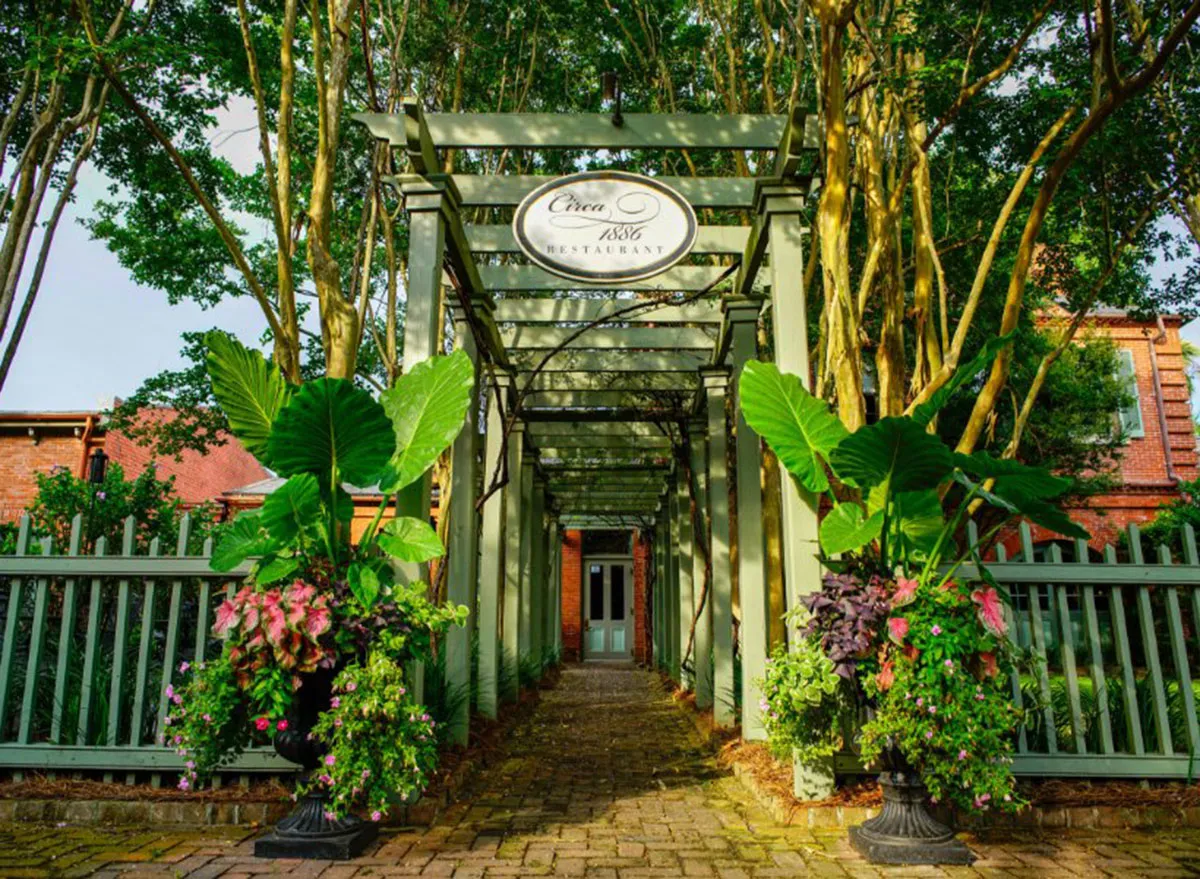 Romance seems to be in the air at Circa 1886 Restaurant in Charleston, South Carolina. There's no question this city would have lots of dinner options for a couples getaway. Circa 1886 Restaurant is located in the Wentworth Mansion and offers a unique menu with local options—tying together flavors of native tribes, international cuisine, as well as some southern favorites.
"An enchanted Charleston evening with flavors, ambiance, and service that were all perfection. Romantic and elegant." writes Bethany J.
The Silver Fork in Manchester, VT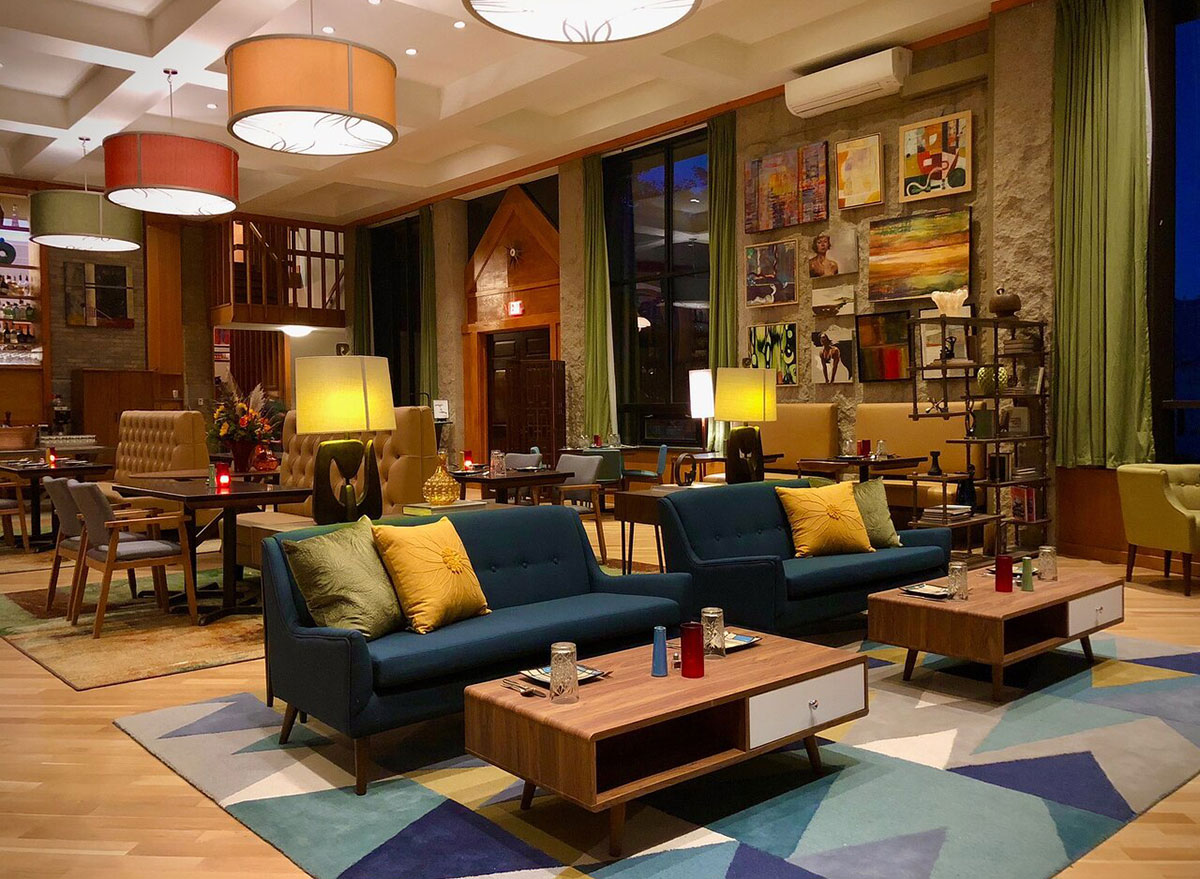 The Silver Fork in Manchester, Vermont is located in an old library, which gives it a warm, cozy, and romantic atmosphere, according to Tripadvisor. The floor-to-ceiling windows allow diners to look out onto the beautiful countryside. Imagine how breathtaking that must be during the fall when the leaves change colors.
Matthew H. describes his dining experience at The Silver Fork in great detail. "​​Exceptional doesn't do this place justice. It is a rare moment to be able to taste the true passion of a chef in his food without those pretentious overtones that are all too common. His food is executed in such a way you will still taste it in your mind the next day and want more."
A table for two at this restaurant (and any of the ones that made this list!) seems like an unforgettable date night experience.
For more, be sure to check out The Most Popular Dinner Foods in Every State.
Rachel Linder
Rachel is an Associate Editor responsible for compiling the daily Eat This, Not That! newsletter, making TikTok and YouTube videos for the brand, writing articles for the site, creating original graphics and providing direct assistance to the editors when needed.
Read more about Rachel