The Most Popular Dinner Foods in Every State
You might be surprised to see which dish your home state loves the most.
We're just going to say it: Dinner is often an important meal. We know breakfast gets things started and lunch keeps you going during that mid-day slump, but there's just something special about dinner. It's the meal you might get dressed up for, and make actual plans to gather and enjoy alongside loved ones. But which dinner foods really are the best of the best? You know, as in the most popular?
To uncover exactly what America is cooking, it's best to look at the data. And that means search results. Google does tell all! A little research was done to take a closer look at what people's Googling habits are all about, from each of the 50 states. Specifically, which dinner foods are being searched the most.
Here's a full breakdown of which dinner foods are the most popular in each state. Think you know which is the most beloved in your home state? And for more, check out these 15 Classic American Desserts That Deserve a Comeback.
ALABAMA: Chicken and Dumplings
Chicken and dumplings is the ultimate, cozy comfort food. No wonder it's so popular in Alabama!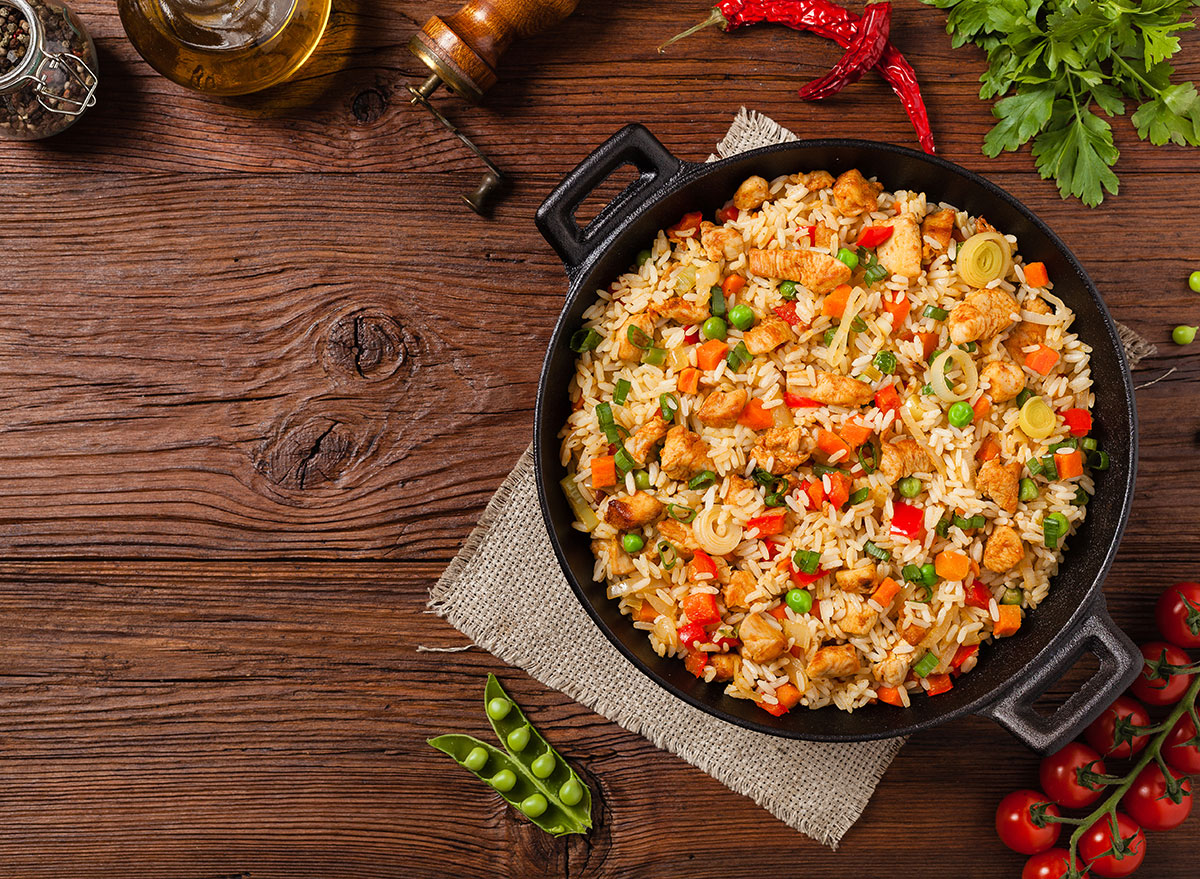 When in Alaska, go for some fried rice.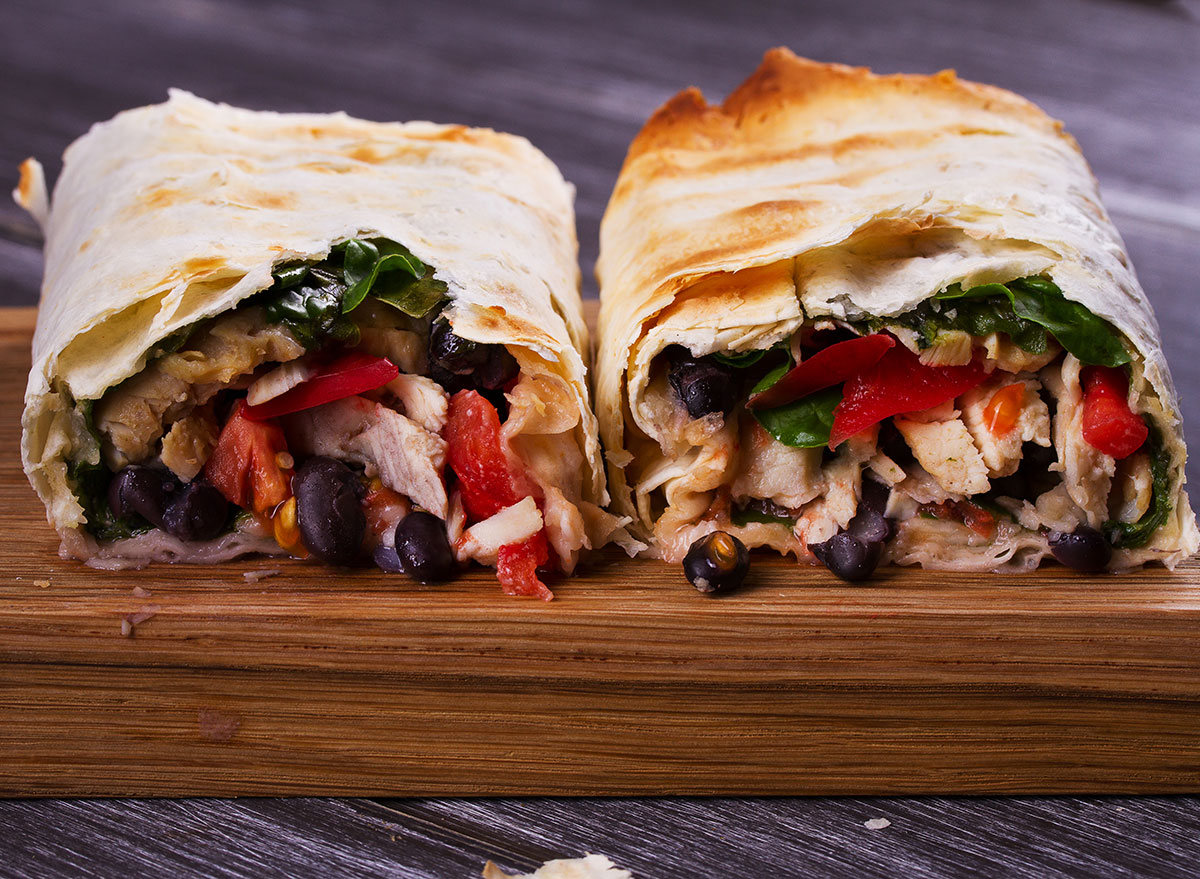 Burritos are great since you can pack just about whatever your heart desires in a tortilla. And in Arizona, it's a top dinner choice.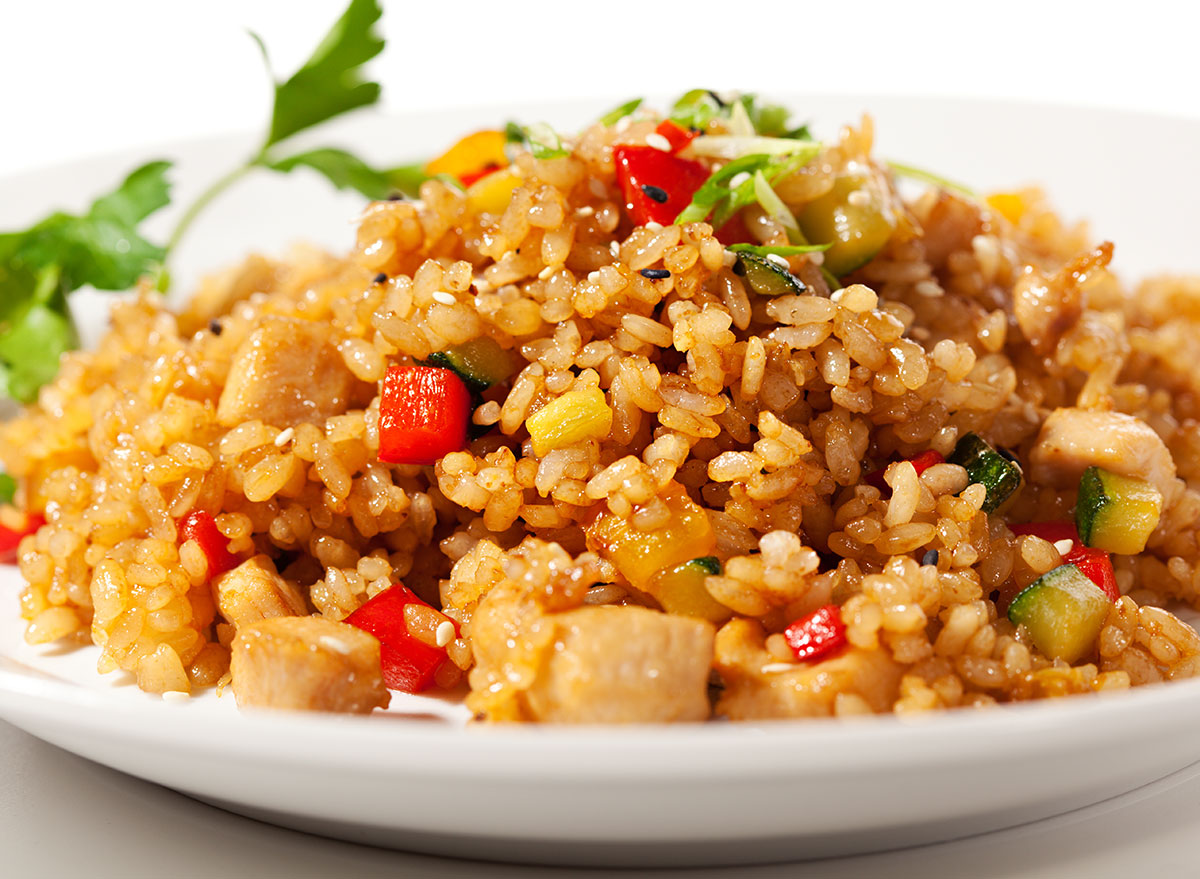 Fried rice strikes again, this time in Arkansas. The great thing about fried rice is that you can add chicken, shrimp, beef, egg—any protein works in this dish.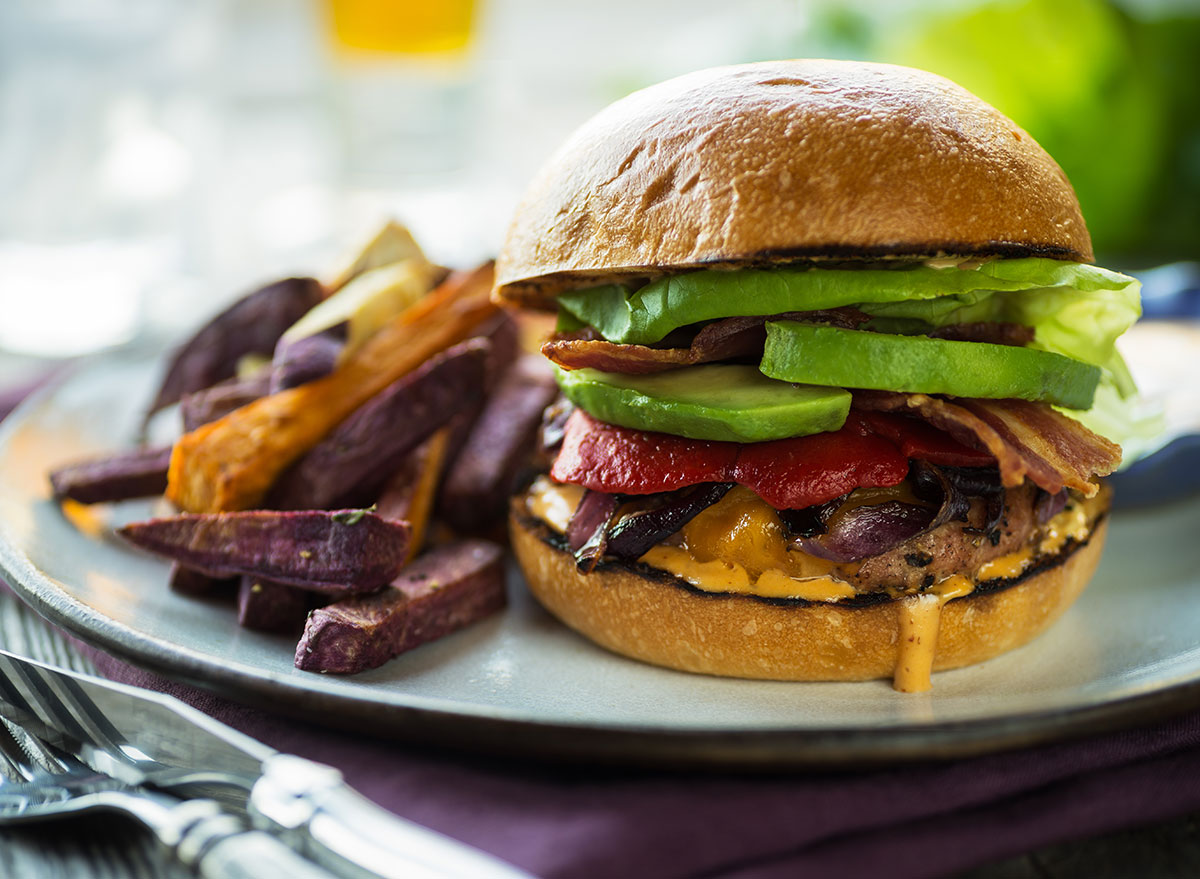 California has some pretty lovely weather all year round, so it makes sense that those who live there are grilling up burgers all year round.
Looking for more helpful tips? Sign up for our newsletter to get daily recipes and food news in your inbox!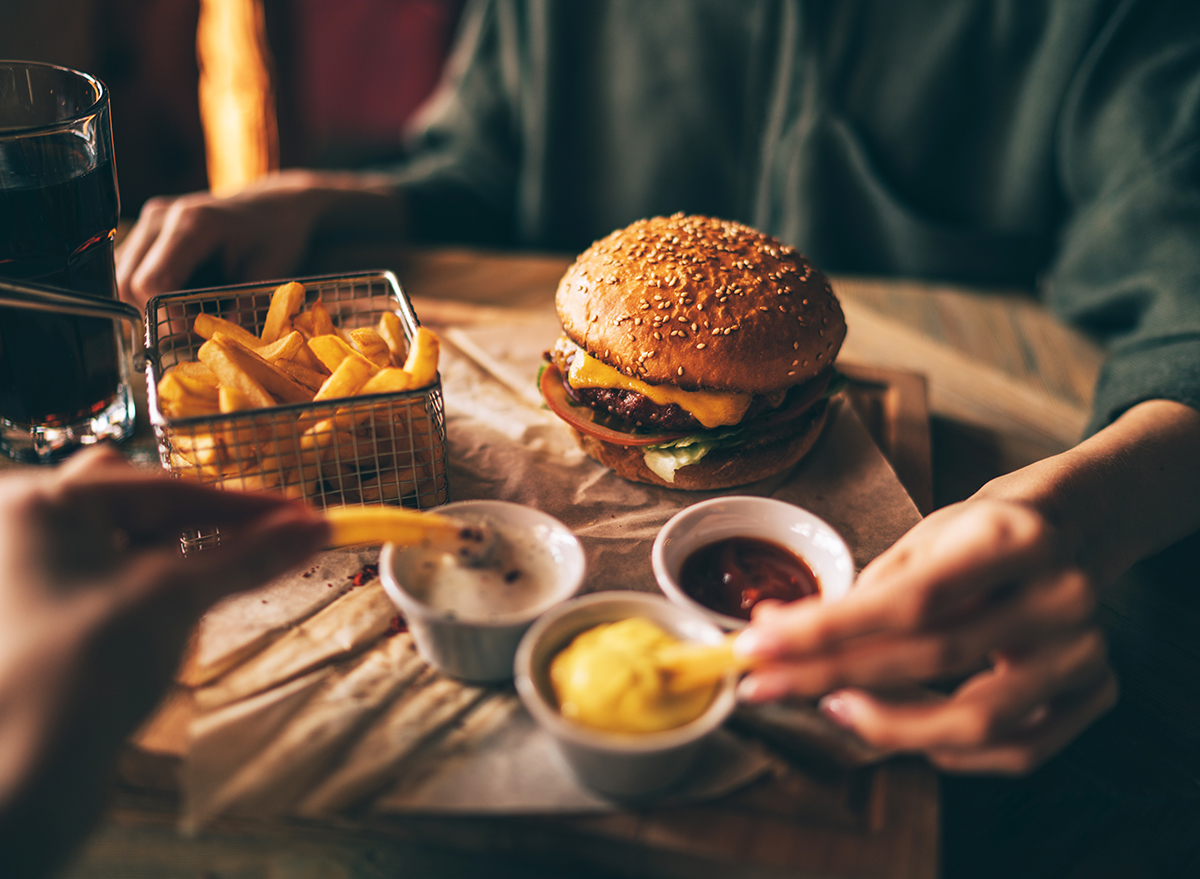 The classic burger is the top dinner search in Colorado, as well.
No matter the season, a hearty bowl of beef stew is always a solid dinner choice.
DELAWARE: Chicken and Dumplings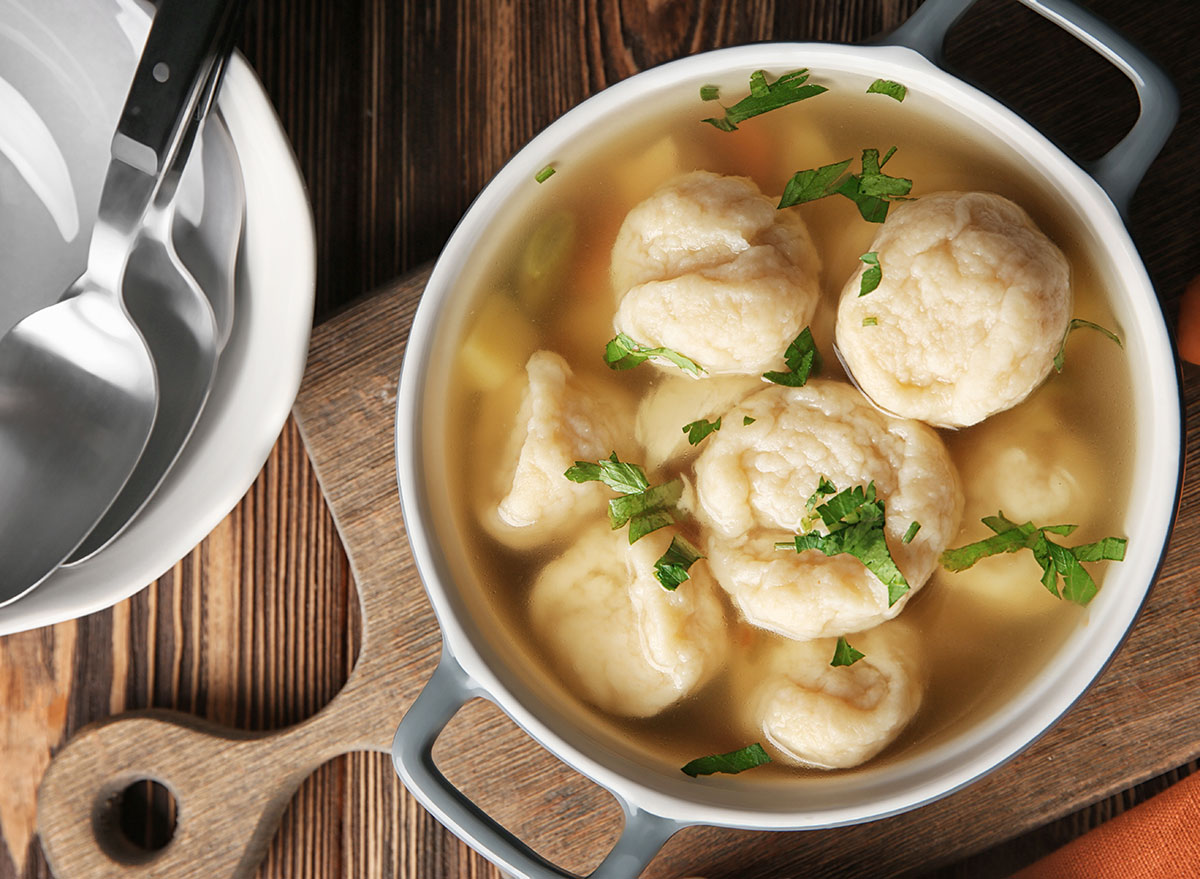 Chicken and dumplings make their way to the list again. The dish really can have many of the same magical powers and core flavors of chicken noodle soup, which is likely part of the reason it's so popular.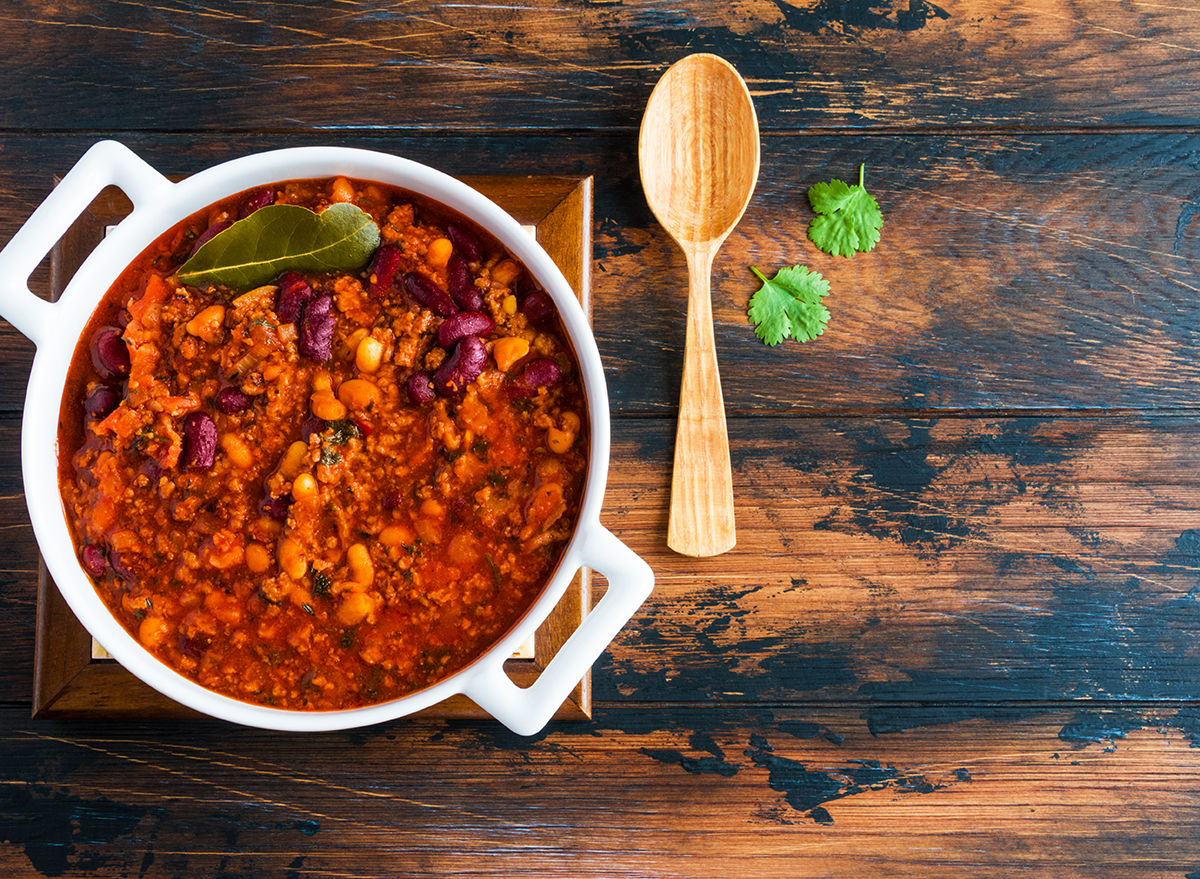 This one might be a bit surprising to see, as temps are often high in the sunshine yet. Chili is a warm, comforting dish, after all. But in Florida, Chili was the most searched dinner meal.
Beef stew is another meal often synonymous with cold weather, but that doesn't mean you can't eat it year-round.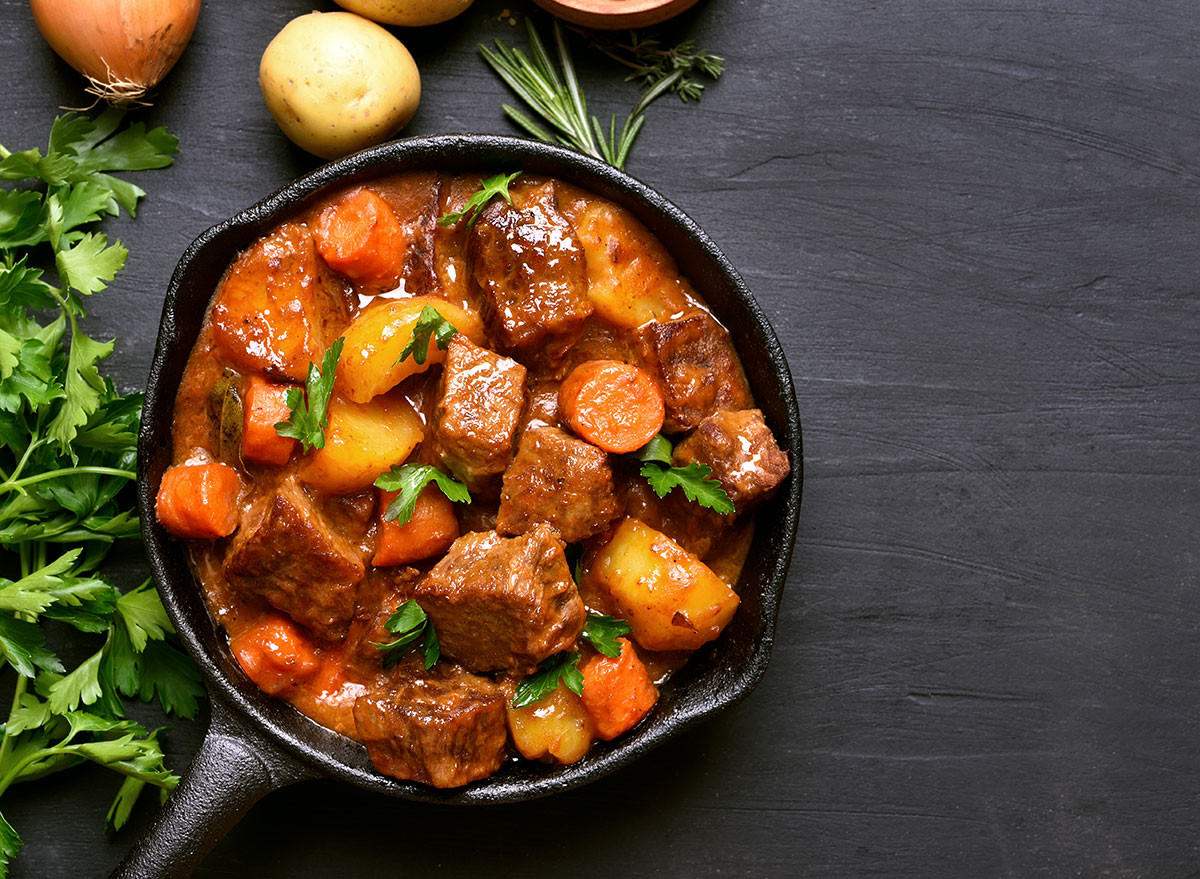 And anywhere in the country, including Hawaii.
Fried rice loaded up with vegetables is a quick and easy dinner choice. Makes sense it's as popular as it is!
Illinois is the only state that really was invested in eating a solid hot dog for dinner. Since the pandemic, though, two American classics—the hot dog and the hamburger—both had a 50% increase in Google searches.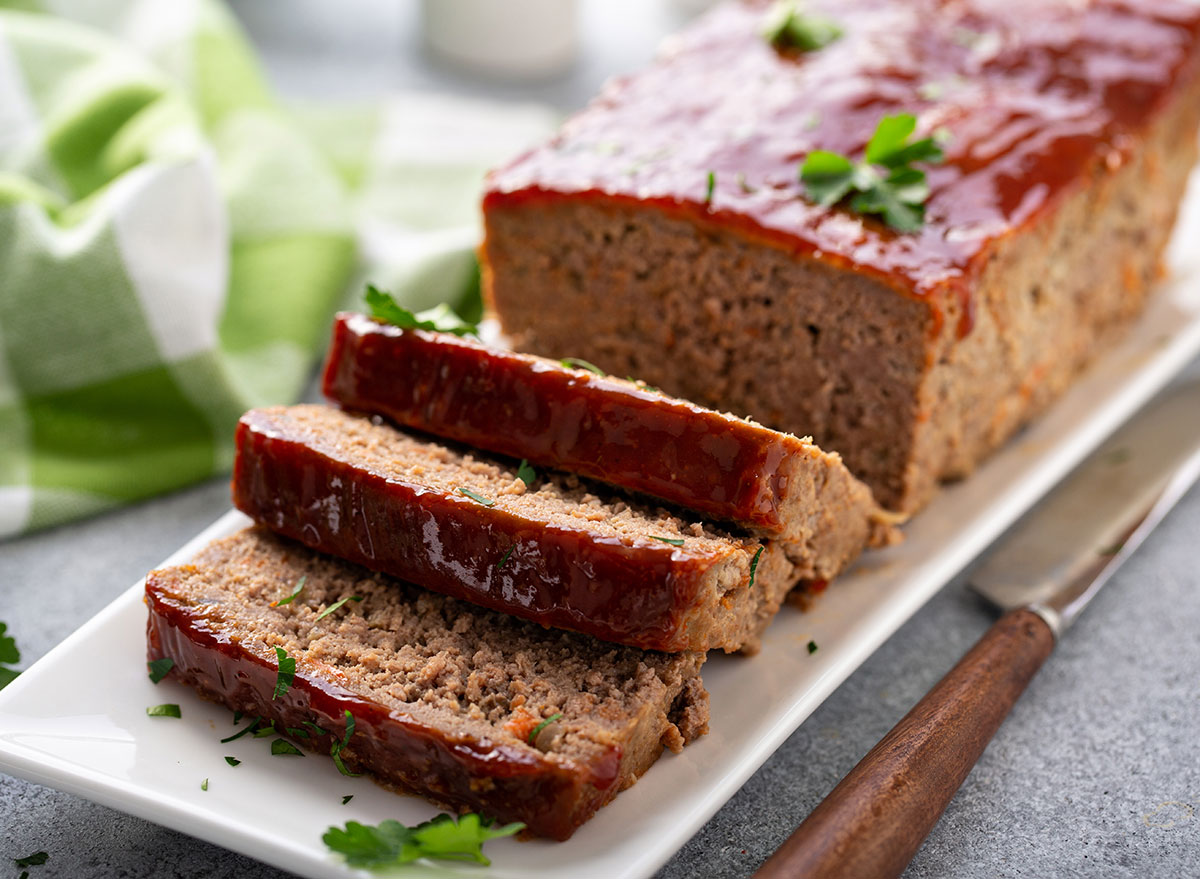 Meatloaf is a bit of an old-school meal, but once you nail that recipe, you'll start serving it again. Like they do in Indiana.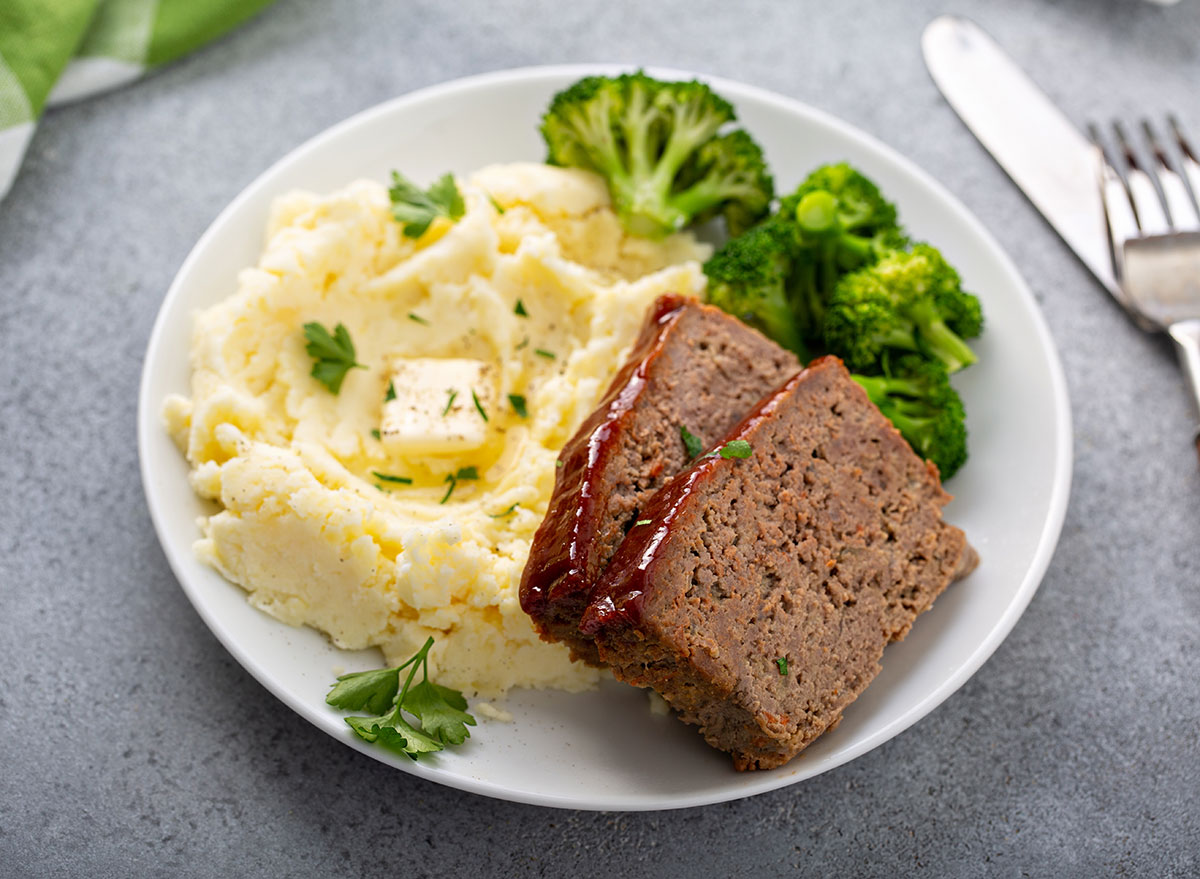 Just be sure you avoid whipping up a meatloaf that is overly dry. (You'll want to avoid making any of these mistakes!)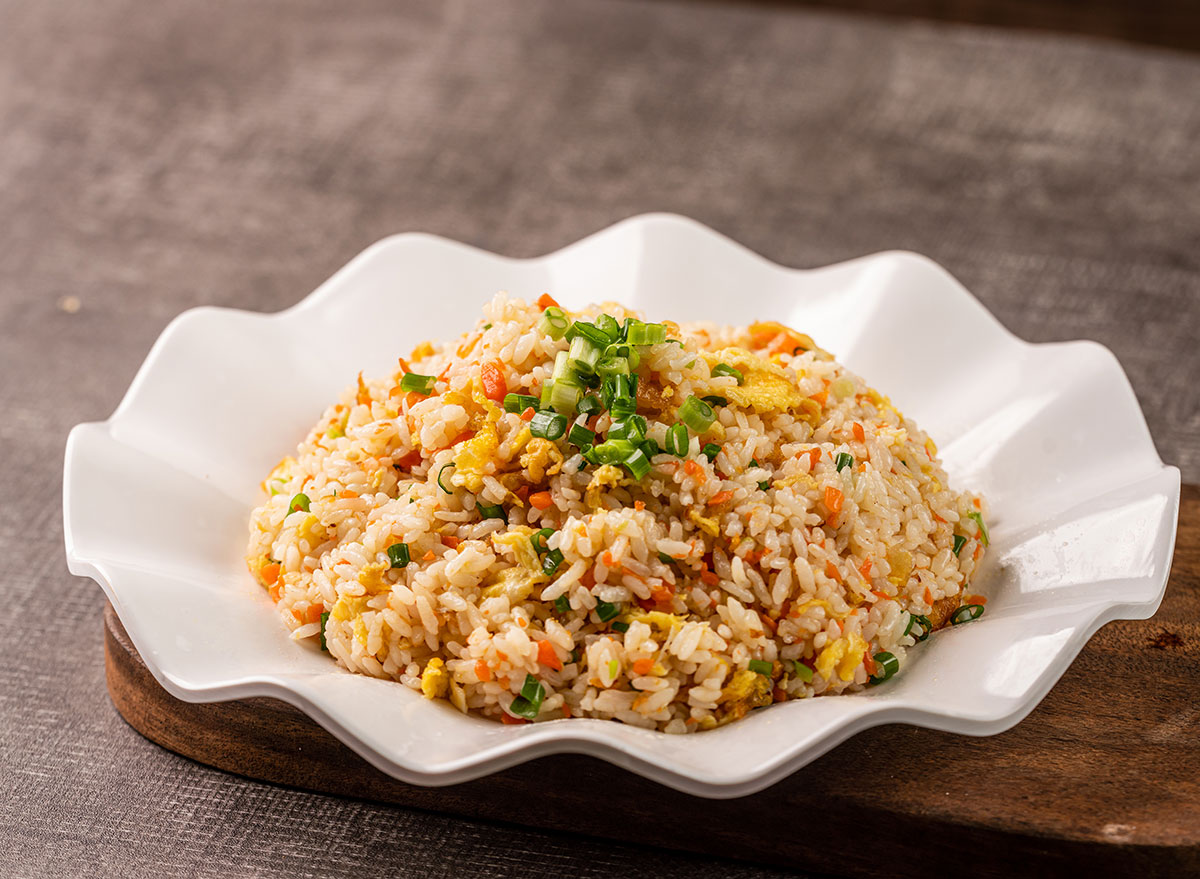 Those in Kansas are big fans of fried rice.
KENTUCKY: Chicken and Dumplings
There's a very high probability that you will find some truly delicious chicken and dumplings in many Kentucky restaurants.
In Louisiana, jambalaya (rightfully so!) is the most popular dinner dish.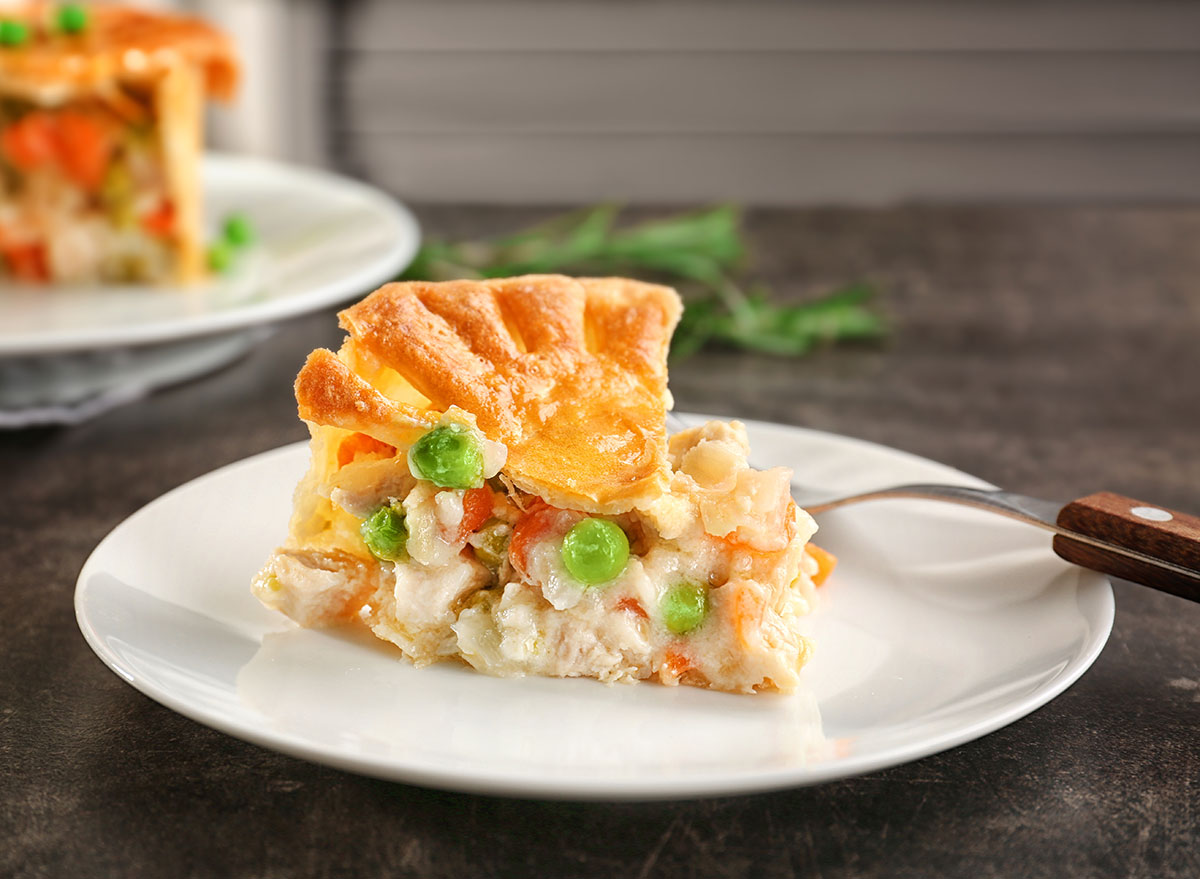 The key to having a yummy chicken pot pie? Besides a perfectly flaky crust, you'll want to make sure it's loaded up with plenty of chicken, potatoes, peas, and corn.
Maryland is known for its seafood selections, and it is none other than salmon that came out on top.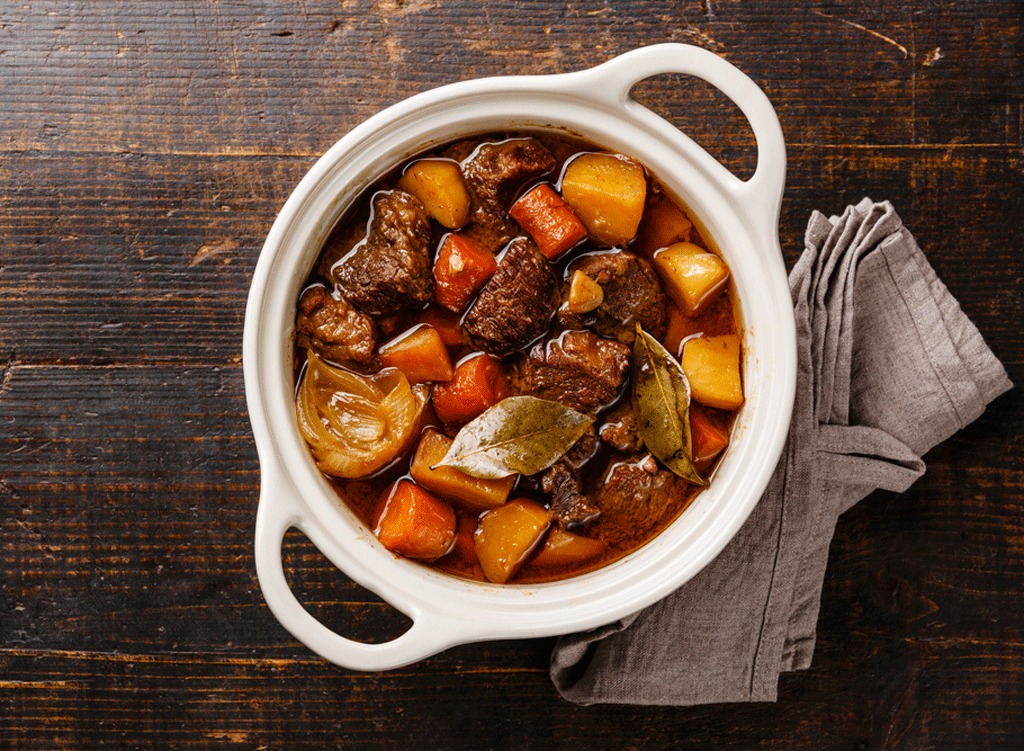 A beef stew is a hearty, filling meal choice that is the most searched in Massachusetts.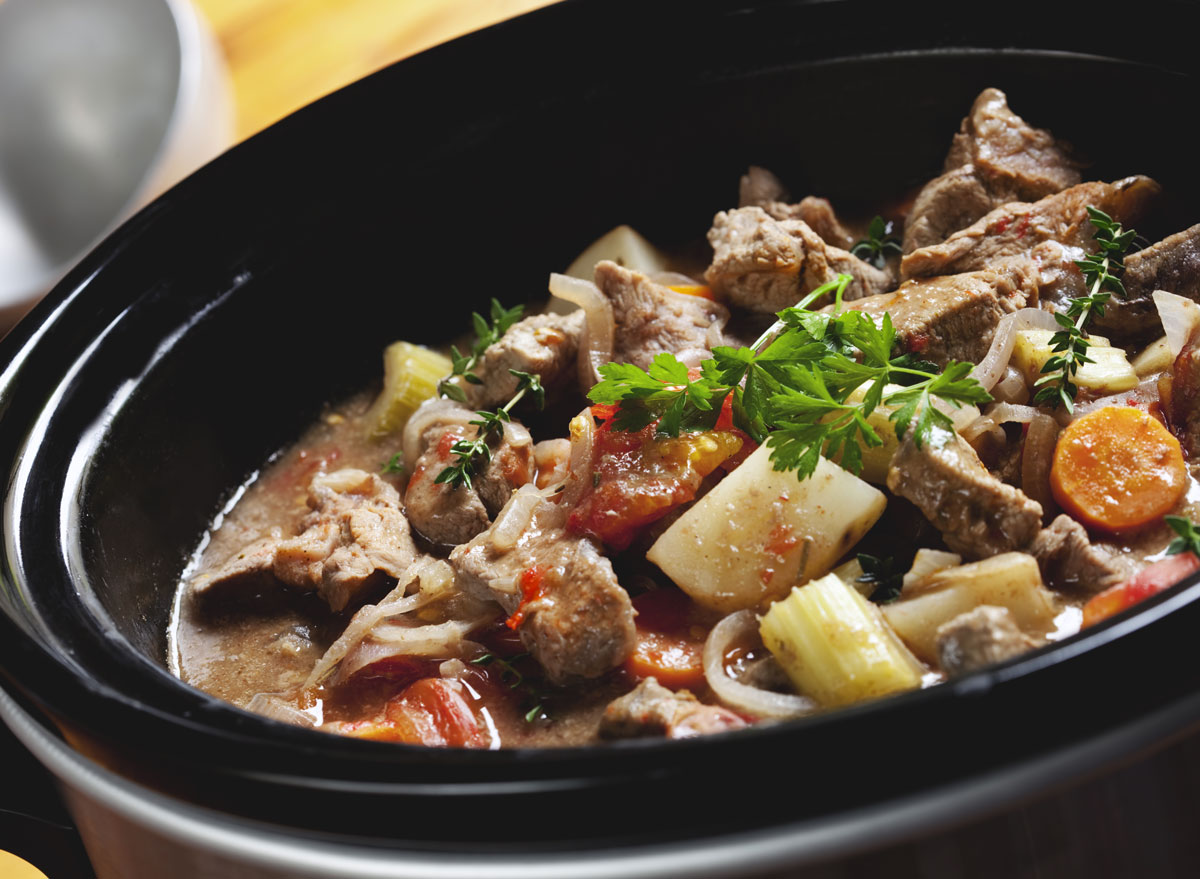 And also in Michigan.
A Sloppy Joe sandwich is one that lives up to its name, but that's part of what makes it so memorable.
MISSISSIPPI: Chicken and Dumplings
Chicken and dumplings is a Southern staple, so it makes sense it's mega-popular in Mississippi.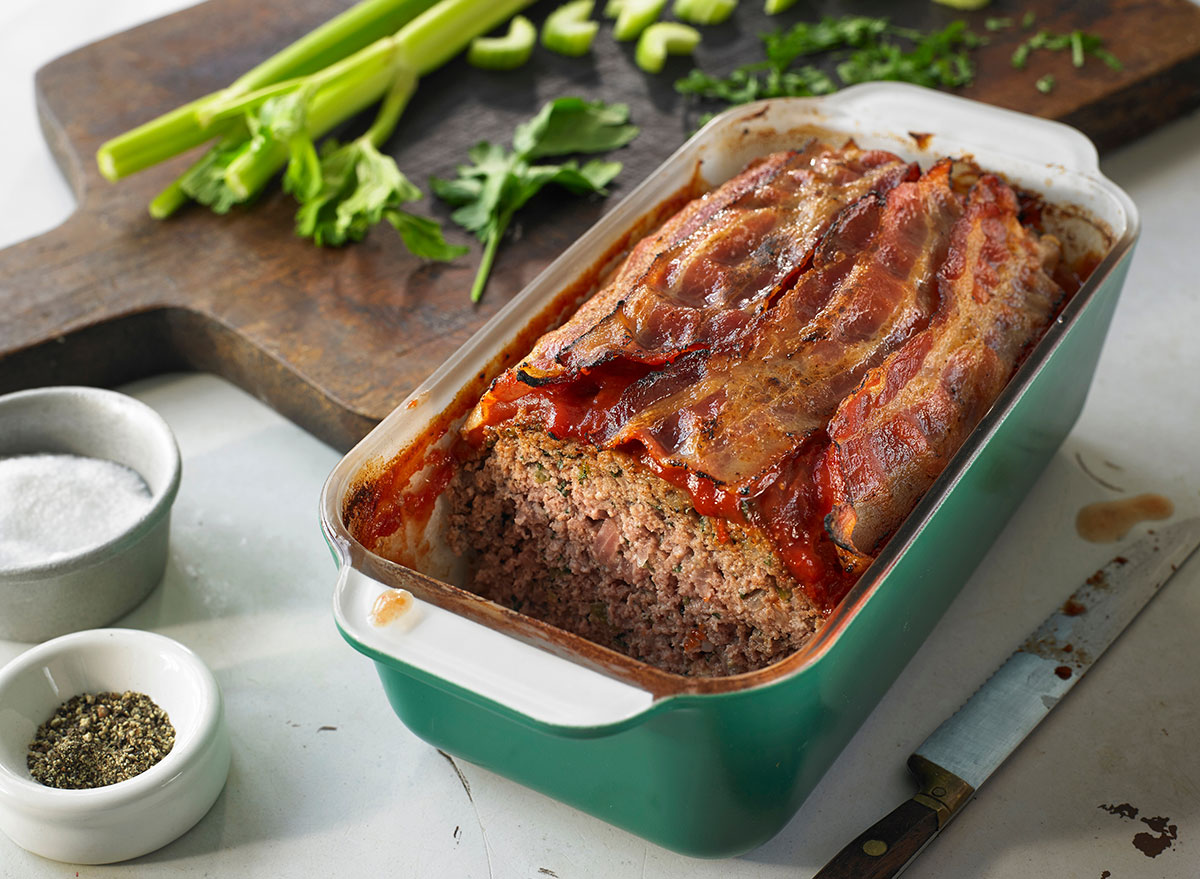 If you're still dealing with meatloaf nightmares from your childhood, it's time to let those go. Give this classic another shot—our throwback recipe brings together all the rich flavors of beef, tomatoes, and that iconic meatloaf texture.
Fried rice comes out on top yet again, this time in Montana.
In Nebraska, meatloaf is clearly still a go-to dinner idea.
Between regular beef burgers, turkey burgers, chicken burgers, fish burgers, and even veggie burgers, there really is a burger option for everyone.
NEW HAMPSHIRE: Chicken Pot Pie
It's safe to say that pot pies may forever remain one of America's favorite comfort foods.
NEW JERSEY: Spaghetti and Meatballs
In New Jersey, there is one pasta dish that reigns supreme. And that's spaghetti and meatballs.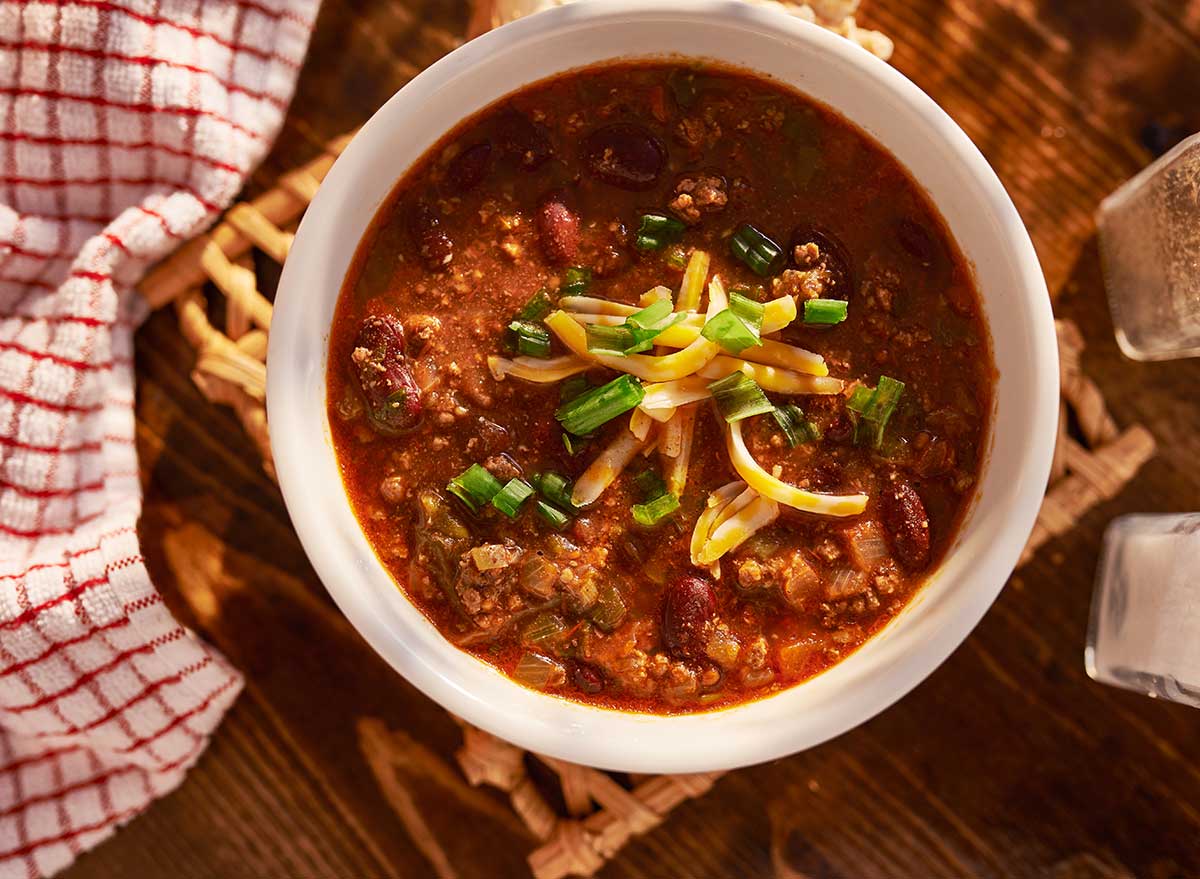 In New Mexico, Chili is the top dinner choice. We can just taste all the flavors that are likely packed in one bite of this stuff.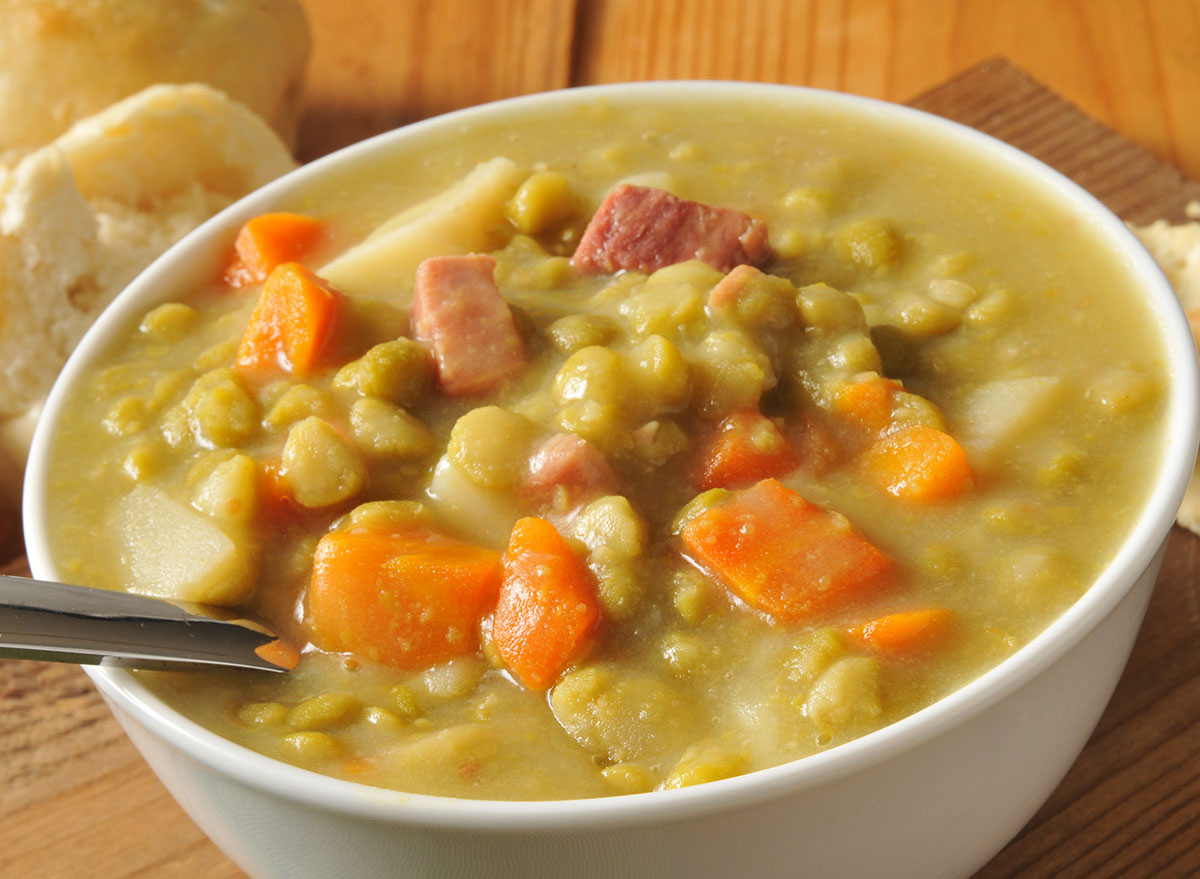 Who would've thought that split pea soup would be the dinner dish those who live in the state of New York can't get enough of?
NORTH CAROLINA: Chicken and Dumplings
Chicken and dumplings often taste best when the dish has been slowly simmered in a tasty chicken stock. Which we have a feeling you will find all throughout North Carolina.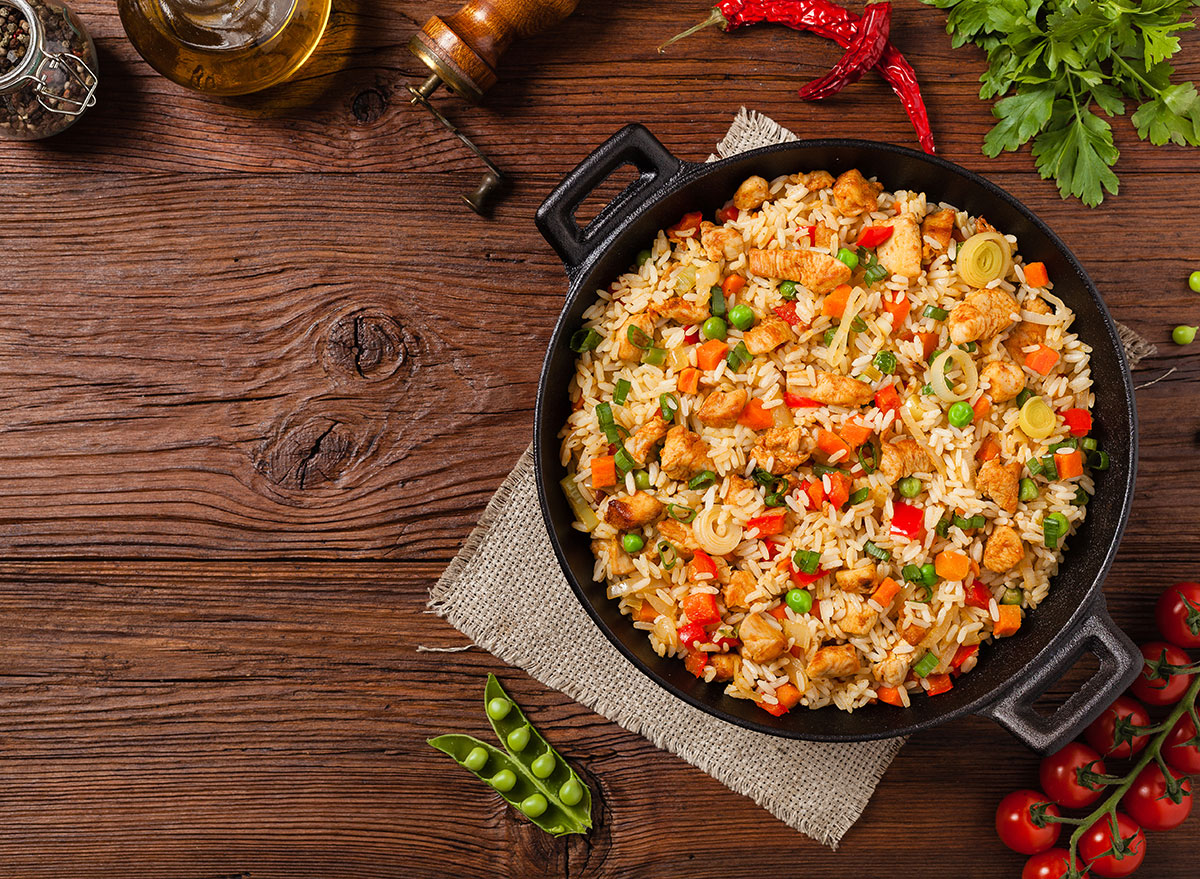 There are likely plenty of local takeout spots serving up yummy fried rice, but if you have the time to make dinner yourself, it's super simple to make.
One major rule you want to make sure you follow when cooking meatloaf for dinner? Don't make a loaf that is too thick.
OKLAHOMA: Chicken and Dumplings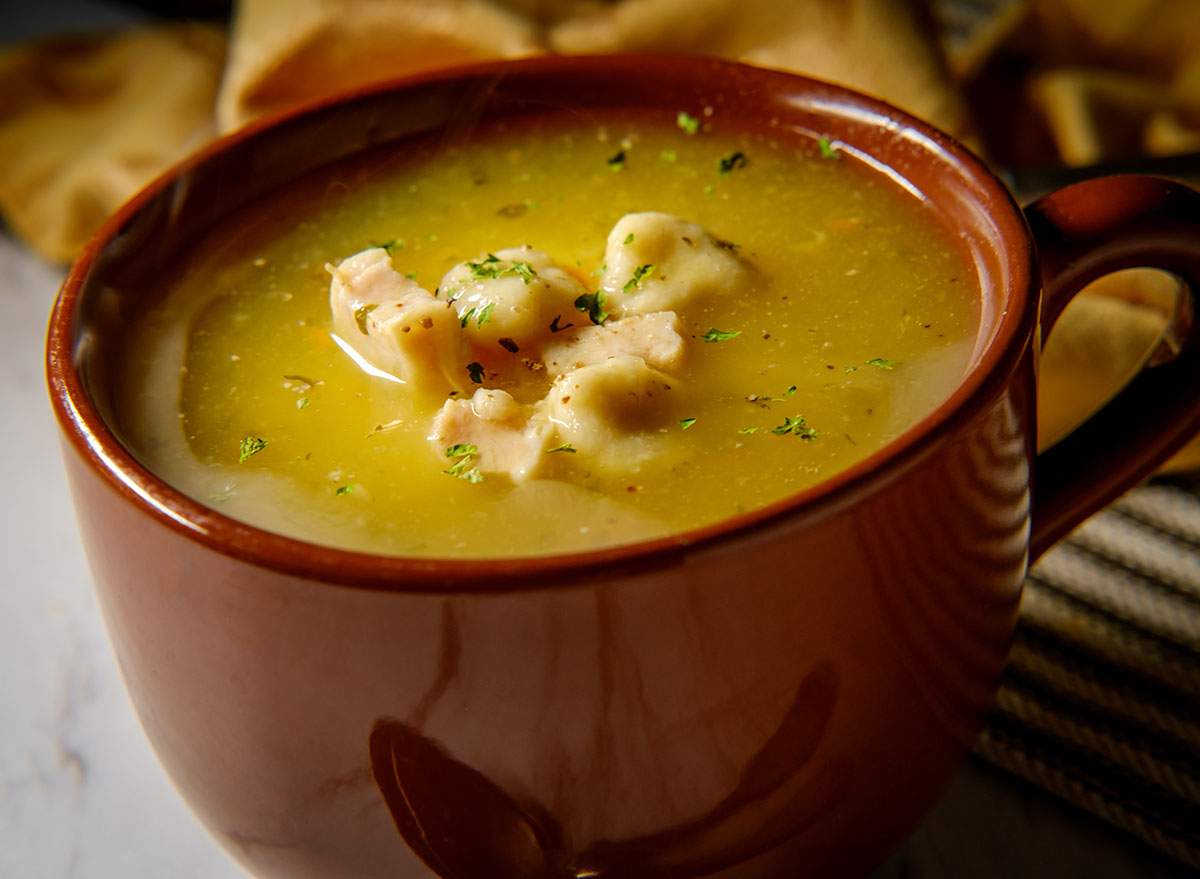 Out in Oklahoma, chicken and dumplings is the top dinner choice.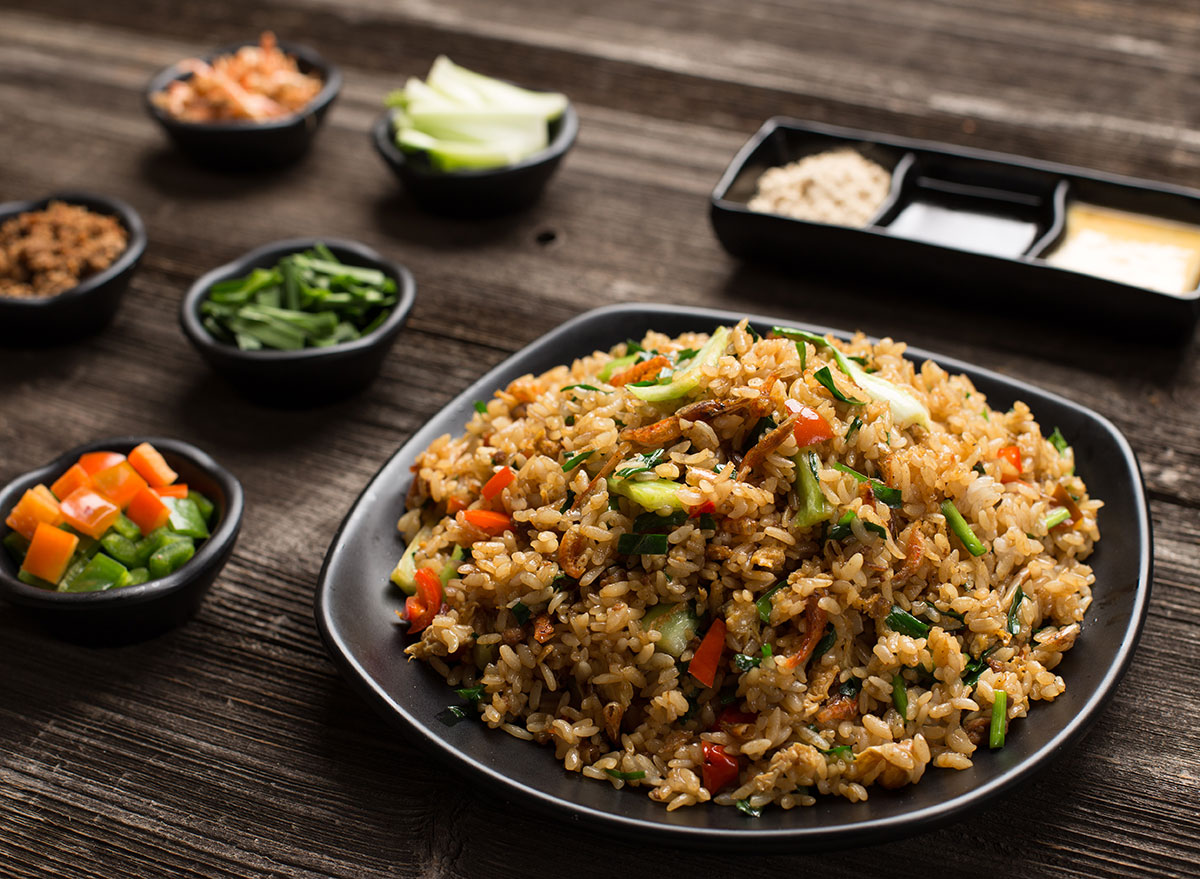 It's possible to make a dish like fried rice healthy. You just want to make sure the add-ins are more abundant.
PENNSYLVANIA: Chicken Pot Pie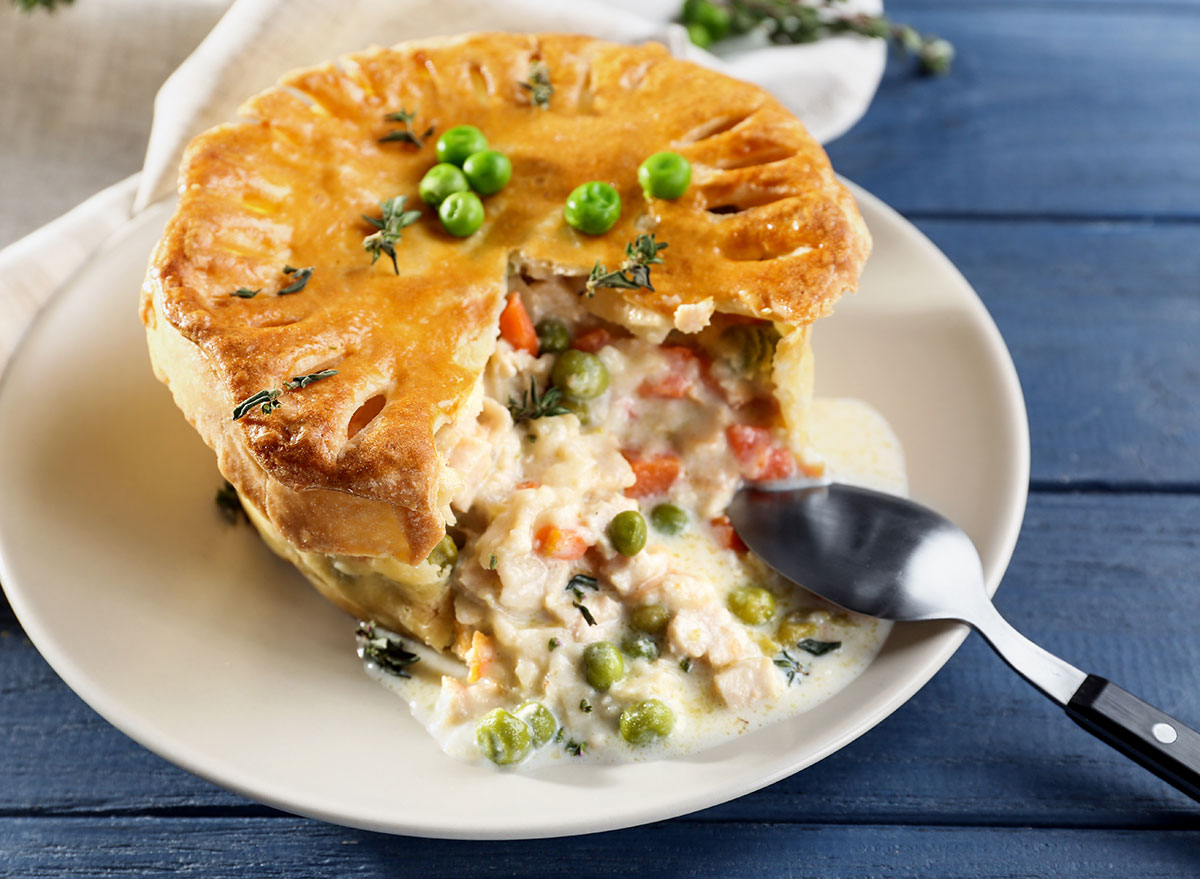 Pennsylvania is all about that chicken pot pie life.
RHODE ISLAND: Chicken Pot Pie
And so are those in Rhode Island.
SOUTH CAROLINA: Chicken and Dumplings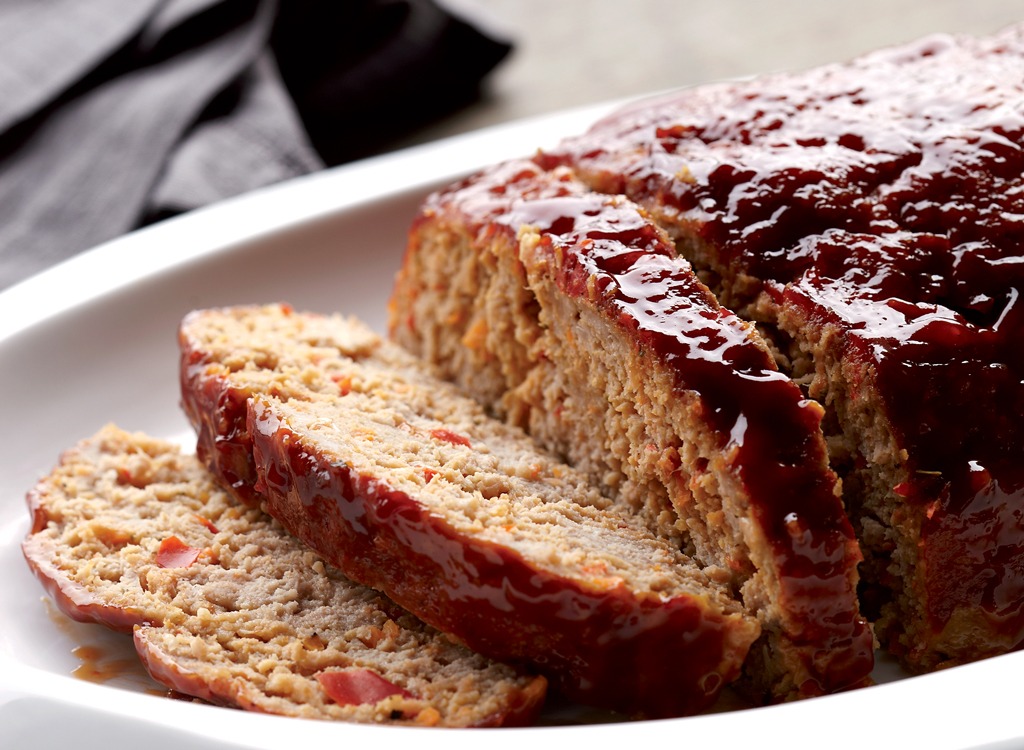 Those in South Dakota are often searching for meatloaf. If you're making it yourself, you'll want to make sure you taste the mix before you cook the whole meal. That way, you can easily see if it's in need of some more seasoning, as seasoning is key.
TENNESSEE: Chicken and Dumplings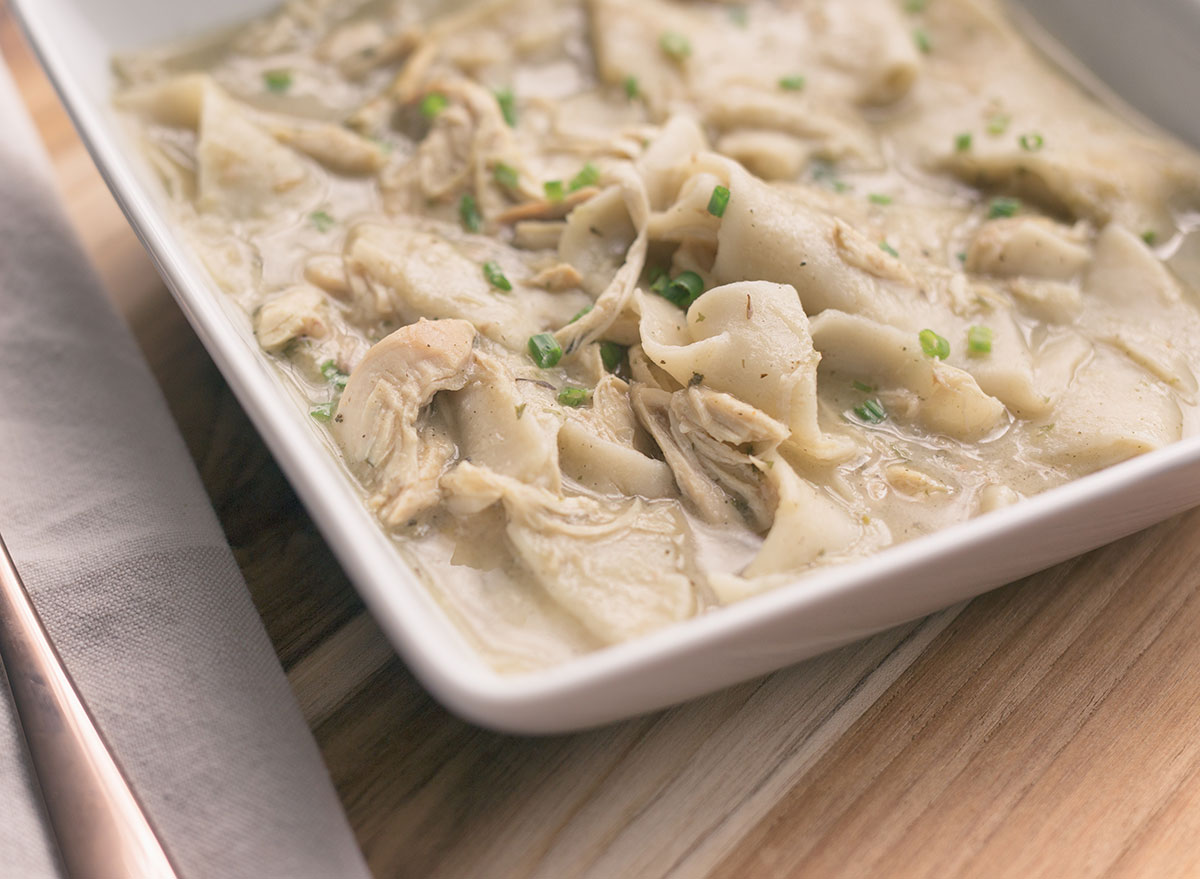 Tennessee is another Southern state you will for sure be able to find plenty of chicken and dumplings dishes that are oh so delicious.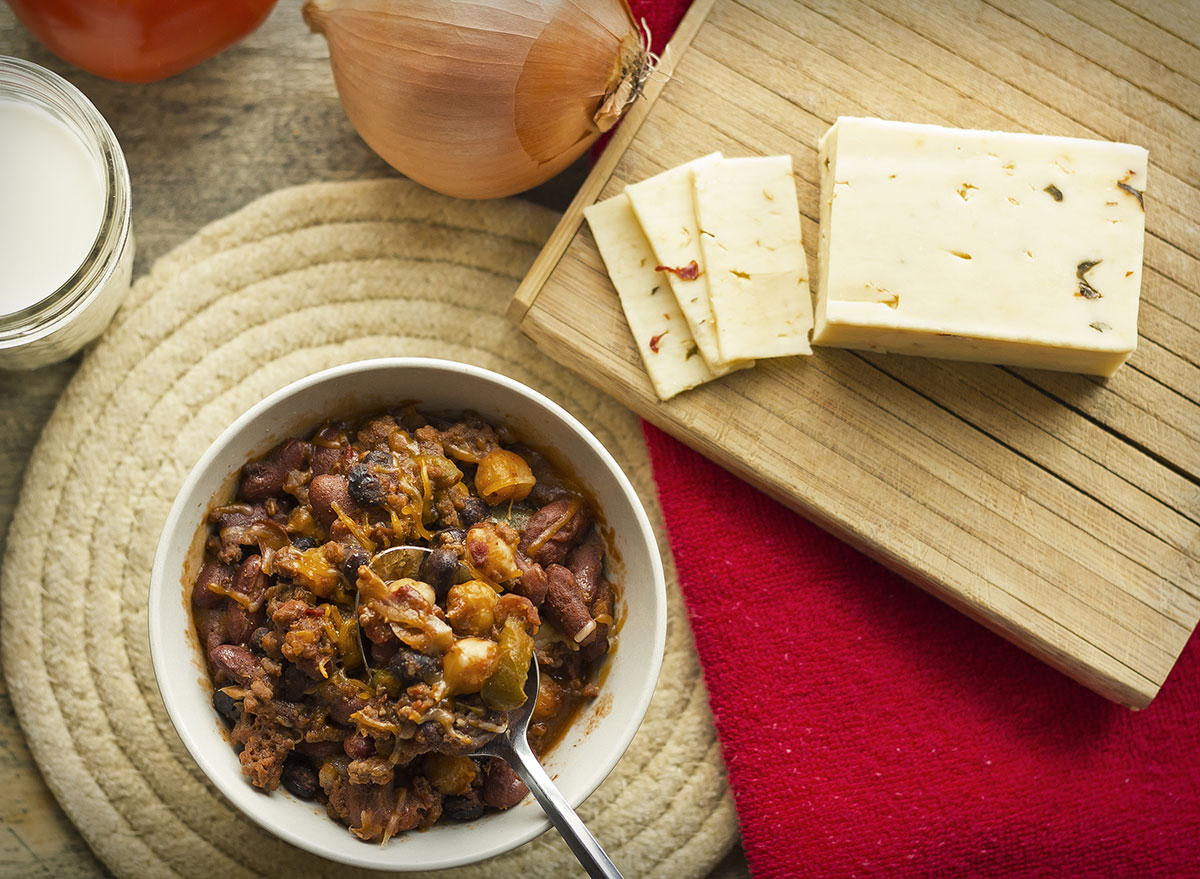 Chili is a dinner choice we totally see being the most popular in Texas. All those spices and flavors coming together? Yes, please!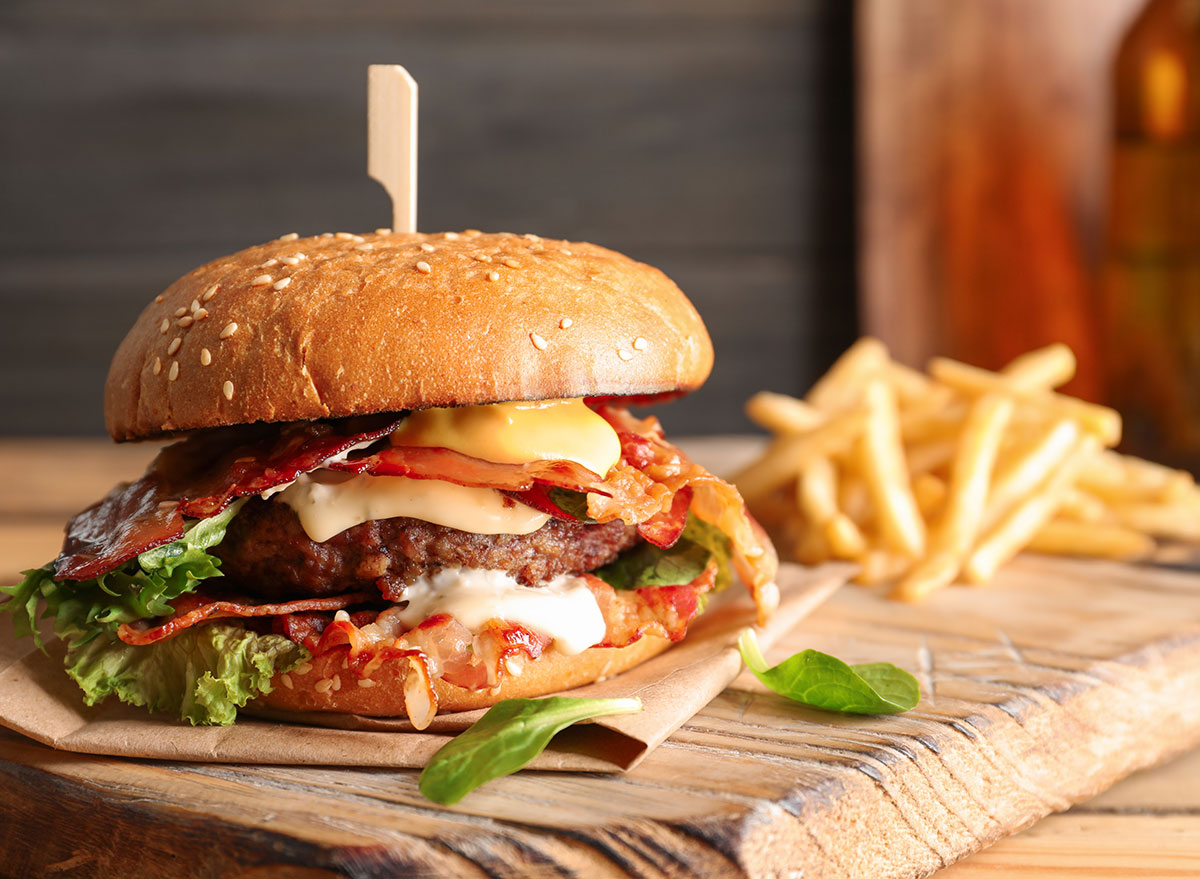 The best part about making your own burger for dinner? You can top it with literally anything your heart desires. From a fried egg to avocado to even nothing at all, it's one versatile meal option.
VERMONT: Whole Roast Chicken
In Vermont, a whole roast chicken is the most popular dinner choice. Maybe everyone is just trying to perfect their recipe!6254a4d1642c605c54bf1cab17d50f1e
VIRGINIA: Chicken and Dumplings
There really is nothing better than balls of dough swimming around in a hot broth.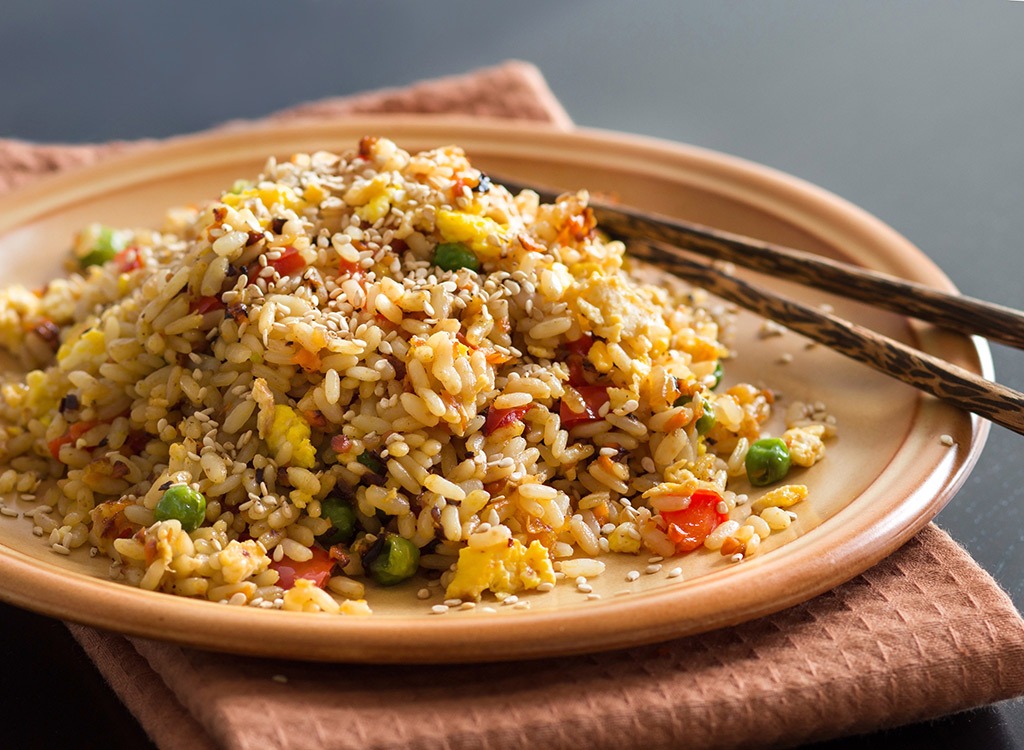 Washington is all about searching for fried rice, a dish that tastes great whether you order in or make it yourself.
WEST VIRGINIA: Chicken and Dumplings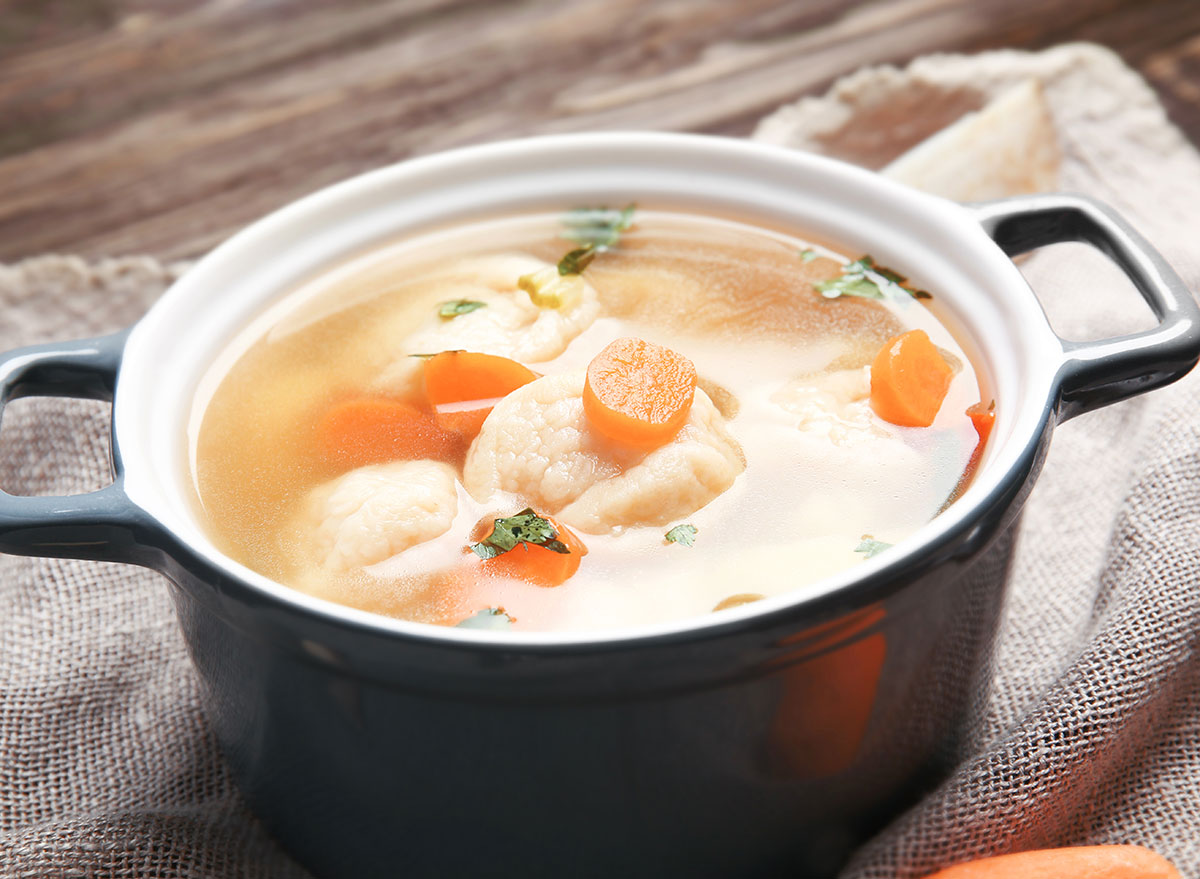 OK, it's official—this dish really is popular all over the U.S.!
WISCONSIN: Steak and Potatoes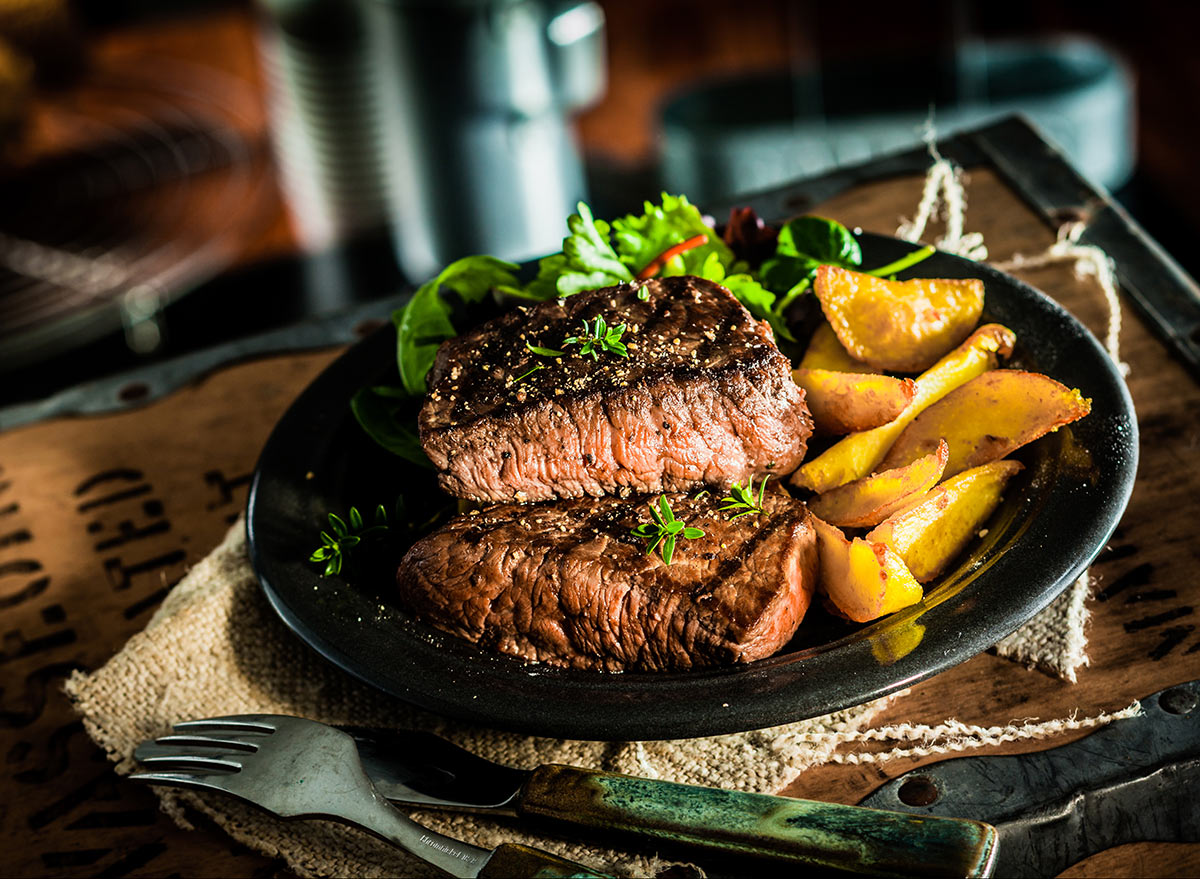 In Wisconsin, the classic dinner combo that is steak and potatoes came out on top.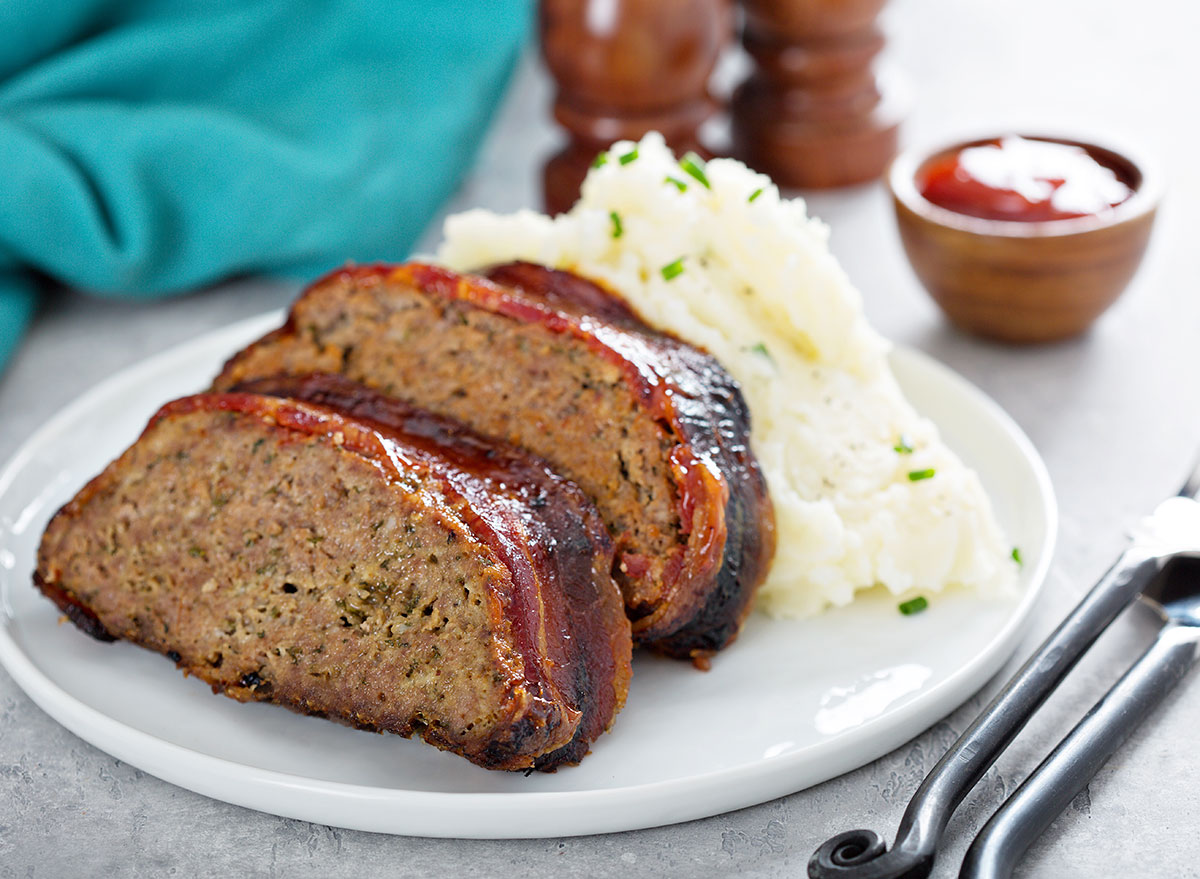 You really don't get any more all-American than meatloaf for dinner.
Jennifer Maldonado
Jennifer Maldonado is a senior editor at Eat This, Not That!, specializing in food and health content.
Read more about Jennifer