We Tasted 10 Popular Light Beers & This Is the Best
You won't believe which light brew had the best taste, appearance, and texture.
Fun fact: In 1983, there were 49 breweries, and by the end of 2020, there were 6,406 reported in the U.S., according to America's Beer Distributors. That's a lot of beer! The light beer category alone is expected to grow almost 3% in the next 7 years, according to Allied Market Research—so it's not going anywhere soon.
While many people tend to stick to their favorite light beer, we wondered what would happen if we pitted the most popular beers against each other. We conducted an informal, blind taste test with two tasters of 10 light beers available at our local beer distributor. The aim was to see how much packaging and our past experiences may have changed our perception of a beer's taste. The beers were graded on taste, texture, and appearance, and the scores were averaged to determine the winner.
Though we tasted 10 beers, you'll notice that the rating starts at 8, since quite a few of these light beers tasted alike and also tied in the ratings.
Here are the beers we tasted:
Amstel Light
Bud Light
Coors Light
Corona Light
Heineken Light
Keystone Light
Kona Light
Michelob Ultra
Millhouse Light
Miller Lite
Read on for the differences, the similarities, and the eye-opening surprises. Plus, check out: These Are the 25 Worst Beers in the World.
Coors Light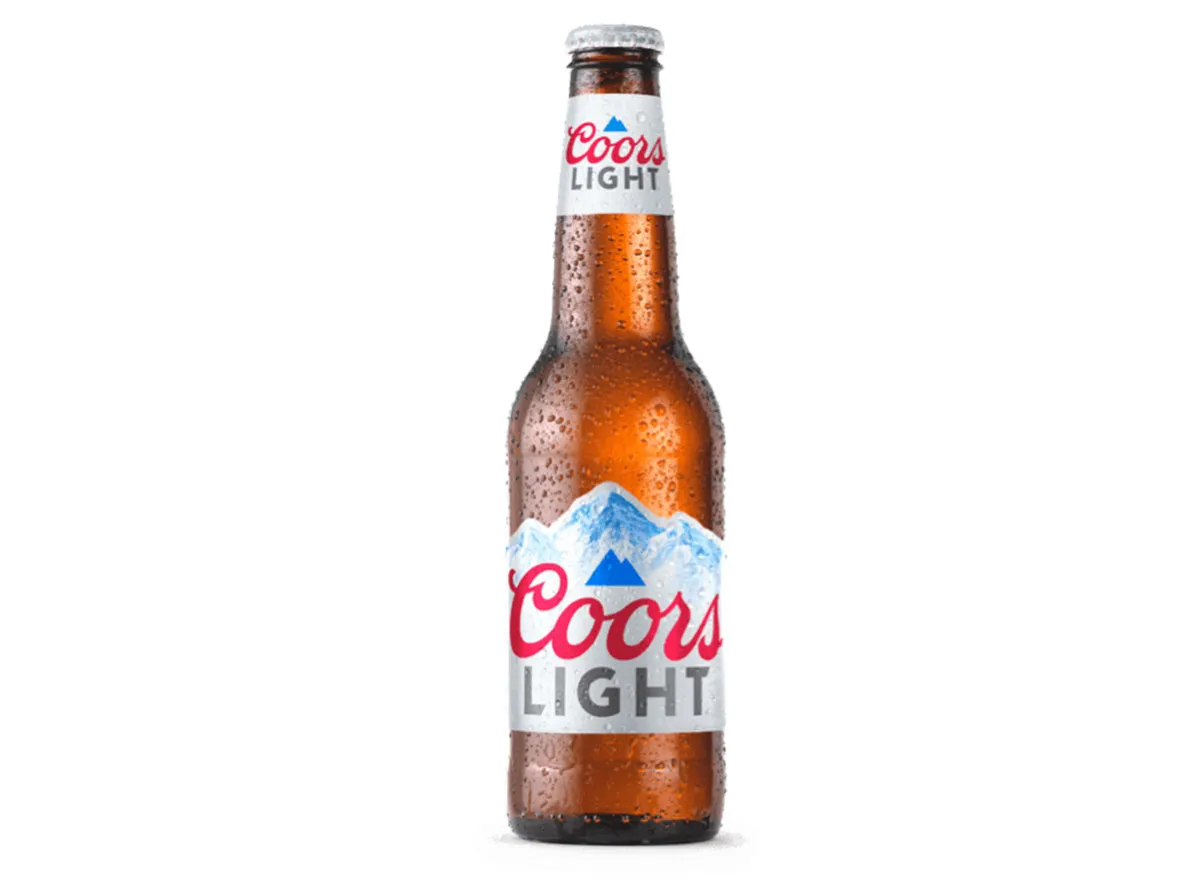 PER 1 BOTTLE
: 102 calories, 5 g carbs, 4.2% ABV
Coors Light debuted in the 1940s, disappeared, and then reappeared in 1978, and has been popular ever since. Tasters did not like this beer's ability to be both bitter and sour but also lacking in flavor. One called it simply "awful." On the plus side, it has a decent level of carbonation and would probably appeal to someone who isn't looking for a showy beer.
Bud Light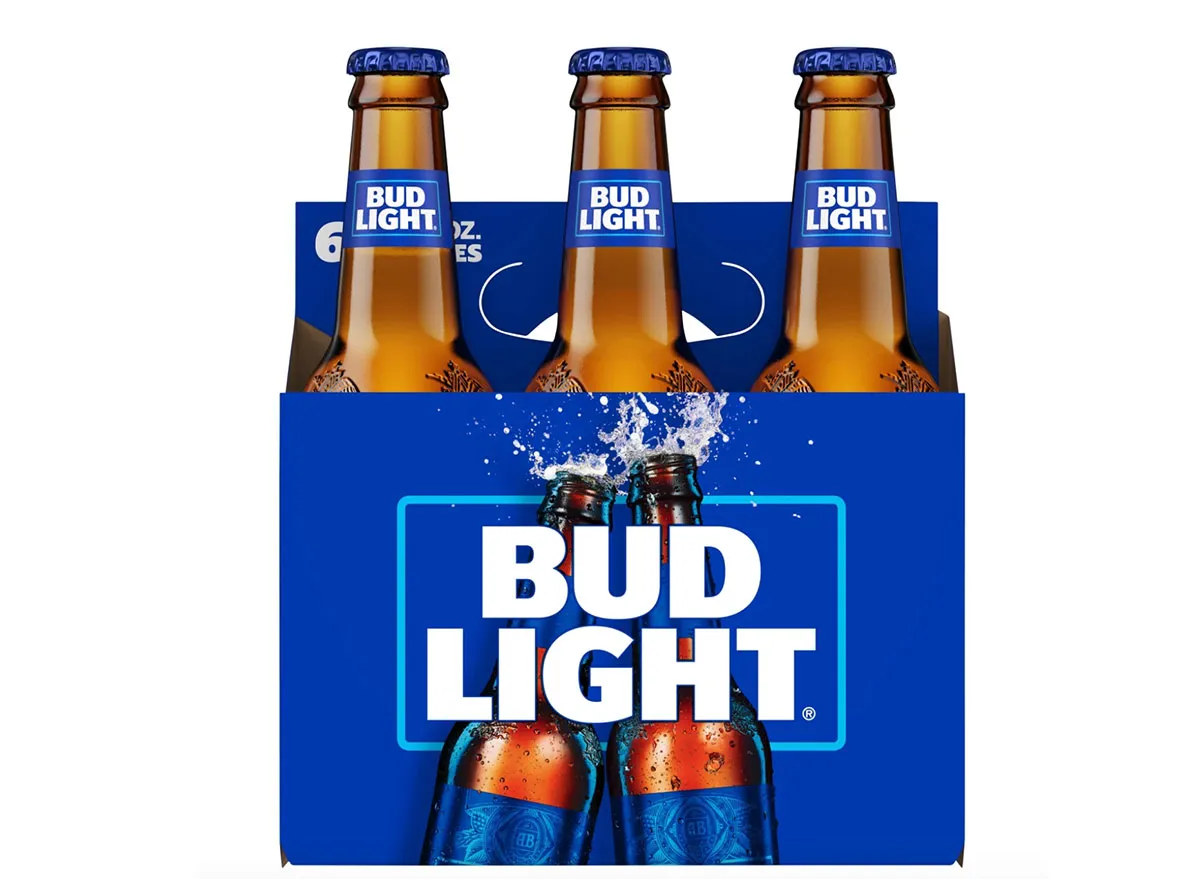 PER 1 BOTTLE
: 102 calories, 5 g carbs, 4.2% ABV
Bud Light proper was introduced in 1982. It's the best-selling beer in America and the fourth best-selling beer in the world, according to Newsweek. Although it's been around for a long time, Bud Light missed being last by one point. Like Coors Light, it lacked flavor and aroma—instead, what came through were bitter lemon notes and a watery mouthfeel.
Keystone Light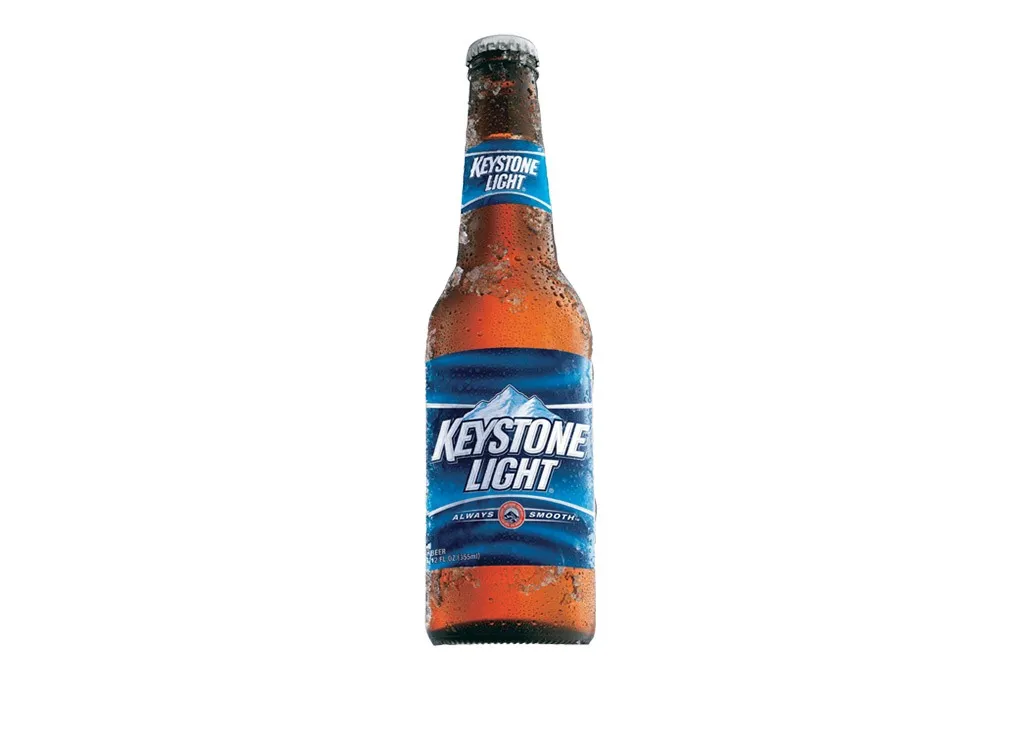 PER 1 BOTTLE
: 101 calories, 4.7 g carbs, 4.1% ABV
Sometimes you're shocked by how good something tastes in a blind taste test; this wasn't one of those times. Keystone Light, a Molson Coors beverage, was introduced in 1989. This brew uses corn syrup to feed the yeast and adds in hop extract, we assume, for flavor. Perhaps that extra addition of hop extract was the reason for the slightly skunky aroma, and maybe the corn syrup caused the thick mouthfeel. It did have pleasant hints of peach, though overall, it was not the best.
Michelob Ultra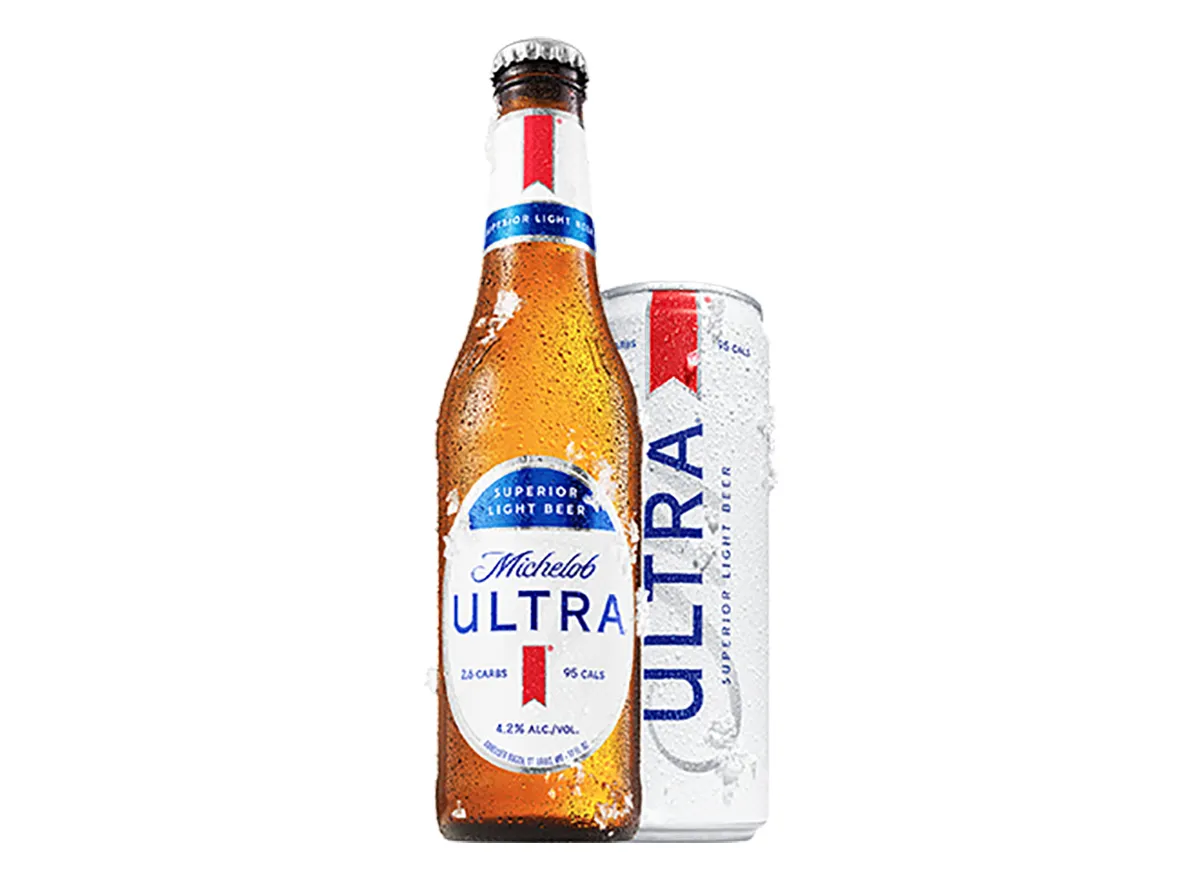 PER 1 BOTTLE
: 95 calories, 2.6 g carbs, 4.2% ABV
Michelob Ultra burst on the scene in 2002 as one of the lowest-carb options in the light beer world. But to be honest, it isn't that low in carbs compared to the others. We were split on the flavor and appearance of this one: One taster labeled this as a favorite, praising the smooth flavor, the other put it at the bottom of the pack, noting that it might work with pretzels or other salty food. Give it a try!
Mill House Light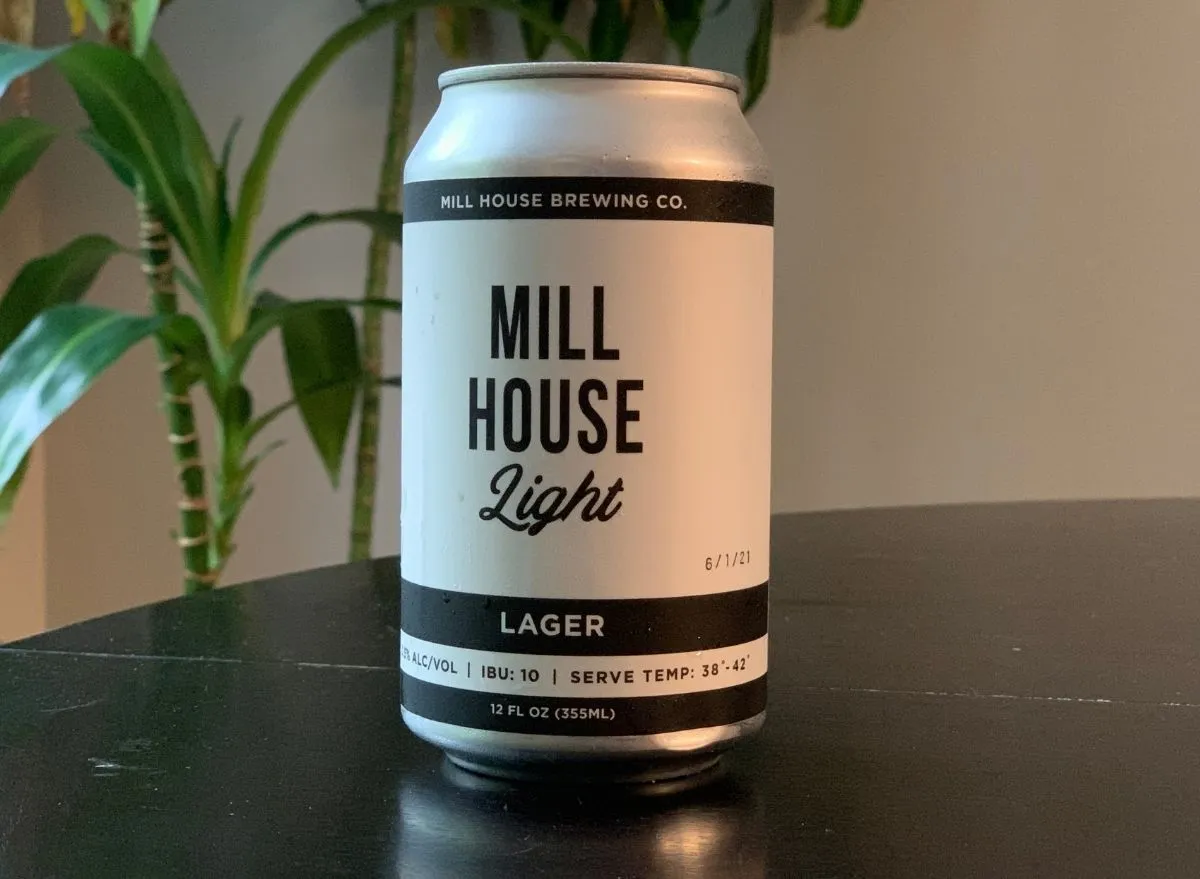 We included this beer at the urging of our beer distributor helper, and this brew is here to urge you to try your local brews. Brewed on the shores of the Hudson River in Poughkeepsie, New York, Mill House Light is an easy-to-drink beer that didn't quite live up to our smaller brew later on in this list, but it beat several of the key players. The Mill House Light was the lightest in color with no real aroma. One taster noted hints of pear and thought it was round with a low acid profile. The other was not a fan at all, but again, this taster prefers a traditional light beer. If you're a beer drinker and in the neighborhood, this is one to try.
Corona Light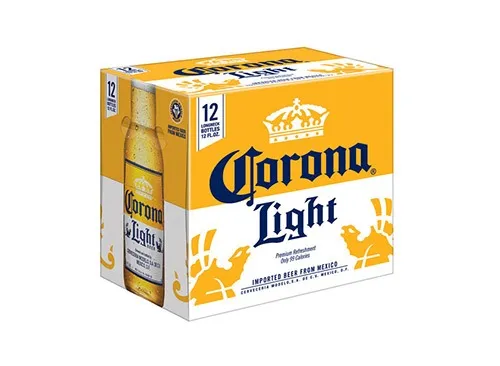 Corona Light was introduced in 1989 and has been a beach staple ever since. If we were to ask you what the world's most valuable beer brand was in 2021, would you guess Corona? Probably not, but according to VinePair, Corona takes the crown. Corona Light wasn't bad, and considering most people drink it with a lime, tasting it unadorned was an interesting experience. It was somewhat weak on the palate and a bit skunky on the nose, it didn't have enough bubbles but had a warm, comforting taste. We have no doubt that lime and a beach make all these points moot.
Miller Lite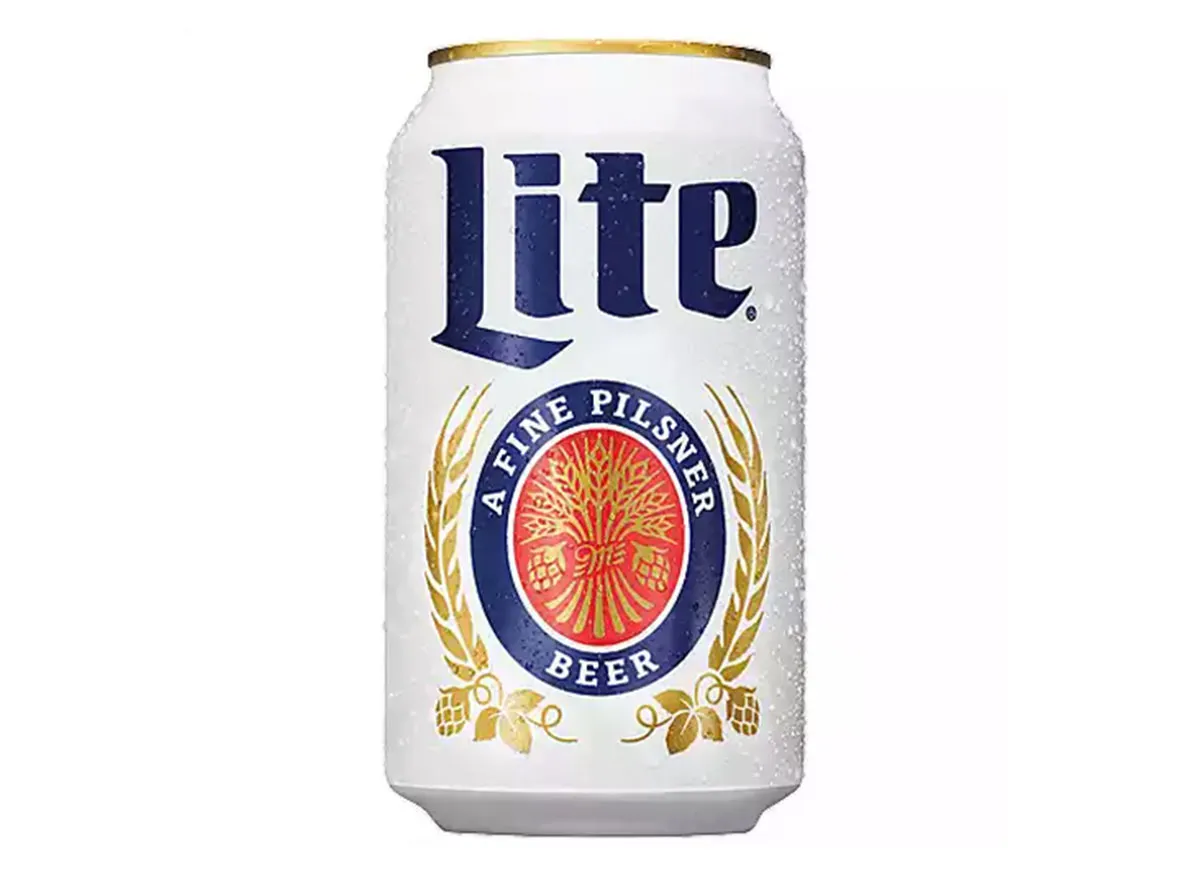 PER 1 BOTTLE
: 96 calories, 3 g carbs, 4.2% ABV
Miller Light claims to be the original light beer, having been introduced in 1975. One taster praised Miller Lite for being "better than expected" and for its lovely hoppy flavor and round aftertaste, while the other taster was not so thrilled  In the end, Miller Lite fell in the middle of the pack because the tasters were divided, but this beer is worth a try.
Amstel Light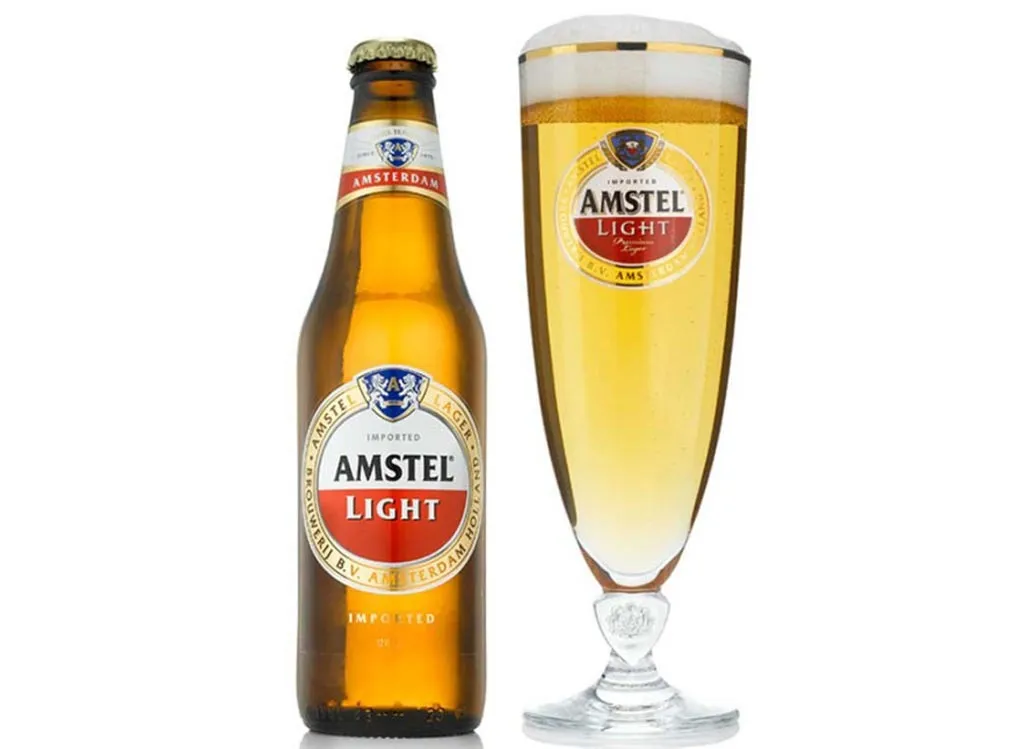 PER 1 BOTTLE
: 95 calories, 5 g carbs, 3.5% ABV
The distinct amber-colored bottle hit the shelves in 1980 after Amstel merged with Heineken in the late '60s. Amstel Light came off a little too bitter to the tasters, though one thought it was balanced. This is another one to try to see if it fits your unique tastes. Read on to see how Amstel's cousin Heineken Light fared.
Heineken Light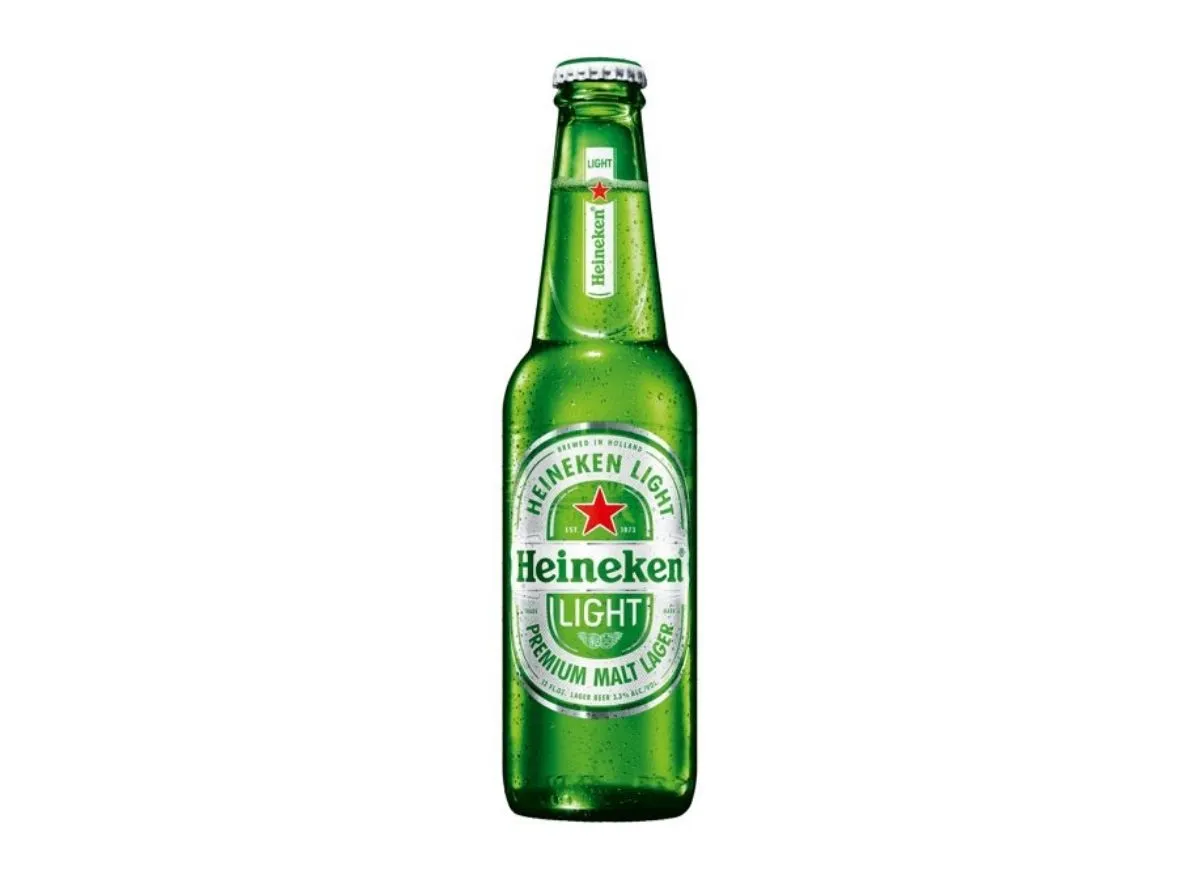 Heineken Light was introduced in 2005, making it a mere baby in the light beer world. Heineken credits their use of "Cascade hops" and their signature "A-yeast" for the flavor and aroma of the beer. According to CNBC, Heineken started using this popular craft- beer hops variety around 2013 to spike flagging sales. Coming in just one point under our top beer, Heineken Light got lots of praise and little criticism. It was the favorite of one taster who said it had a good hop level with light notes of apple and hints of spice. Overall, it got top marks for smoothness and a lingering finish.6254a4d1642c605c54bf1cab17d50f1e
Kona Light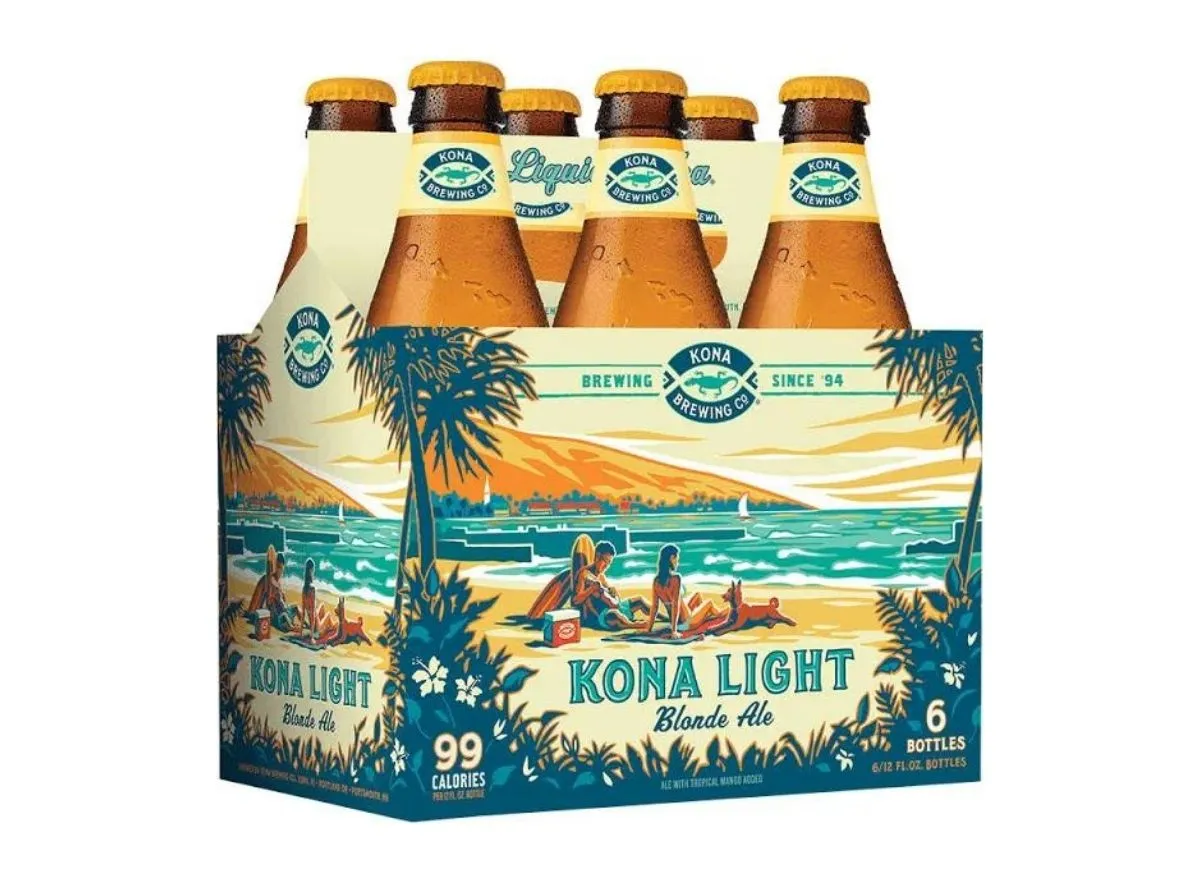 Is it unfair to put a smaller light beer against the industry leaders? We don't think so. At the urging of the man at the beer distributor, we picked up this Hawaii-inspired brew, which is widely available across the U.S. It's brewed with two different malts, three kinds of hops, and mango. Kona Light was the darkest in appearance of all brews and it tasted like a lighter IPA—maybe a bit too much as it put off fans of a true light beer. Overall, though, it came out on top in appearance and texture and even those who preferred the light beer knew it was good quality even if the flavor profile didn't match up to expectations.
The Takeaway:  If you love light beer, try to taste as many as you can to find the one that works for you. This taste test showed us that what we think we like at one time in our lives (ahem, college) may not work later in life. Tap into your local breweries and see if they have a light beer. You never know until you try.
A previous version of this article was published on October 4, 2021.