The 5 Biggest Fast-Food Chain Shakeups That Will Change the Game This Year
These brands rushed to join forces at the end of 2021 in order to form quick service empires.
2021 was a big year for mergers and acquisitions in the restaurant industry. A whopping six deals were announced over the course of nine days between June and July—and many were reported in the last few months of the year. Companies from all corners of the industry have been buying and selling, encouraged by low interest rates, recovering sales, and renewed interest from investment firms.
Uncertainty about changes in capital gains tax also drove the investing frenzy right up until the end of 2021, Restaurant Dive notes. Companies were concerned that tax rates for large businesses will increase in the new year, cutting into their earnings. Hoping to avoid increasing rates—and to get the most out of the sale of their business—restaurants hurried to close deals before the year's end.
Here's a look at five of the biggest mergers and acquisitions that took place in 2021—ones that will change the landscape of the restaurant chain industry. For more, check out 9 Fast-Food Chains That Are Phasing Out Dining Rooms.
Restaurant Business International Bought Firehouse Subs for $1 Billion
One of the biggest acquisitions of the year was RBI's purchase of Firehouse Subs, a Florida-based sandwich chain. Founded by former firefighter brothers Chris and Robin Sorensen in 1994, Firehouse Subs has grown steadily in the past few decades from a small family business to a more than 1,200-restaurant chain, with branches in 46 states, Puerto Rico, and Canada. The company proved to be resilient during the pandemic, persevering with the development of the Firehouse Subs app and off-premise services. RBI, the parent company of Popeyes, Burger King, and Tim Hortons, took notice and snapped the chain up in November for $1 billion. Could Firehouse Subs become the dominant sandwich player in the hands of one of the largest restaurant development companies in the biz?
Jack in the Box Snagged Del Taco for $575 Million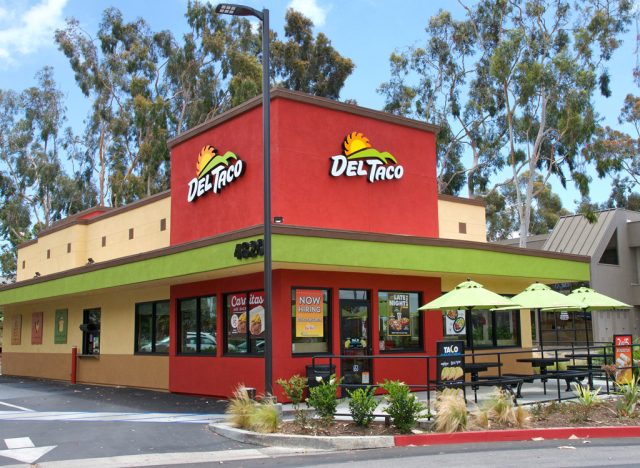 Jack in the Box showed off its purchasing power in early November, acquiring Mexican food chain Del Taco for a whopping $575 million. The move came as a surprise to some. Just three years ago, Jack in the Box wanted out of the brand ownership game, ridding itself of Qdoba (another Mexican food concept) for $305 million. The West Coast chain is hoping things will work differently this time, though, and has plans to grow its footprint by 4%, capitalizing on Del Taco's foothold in Midwestern and Southern markets like Michigan, Alabama, Georgia, and Florida.
Fat Brands Absorbed Global Franchising Group for $442.5 Million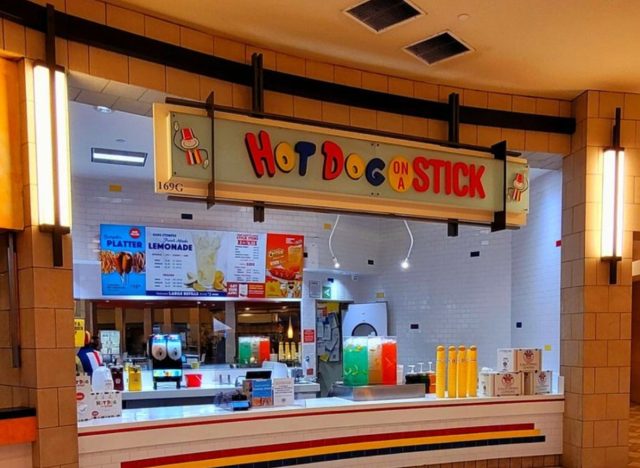 California-based franchising company Fat Brands had another stellar year, adding Global Franchising Group (GFG) to its growing collection of fast-food brands. At the time of sale, which closed in July, GFG assets included Round Table Pizza, Great American Cookies, Hotdog on a Stick, and Marble Slab Creamery. With the purchase of GFG, Fat Brands has added all of those brands to its roster and is hoping to help them grow, giving them access to its extensive network of franchisees and its large-scale purchasing power.
SPB Hospitality Drops $220 Million on J. Alexander's Holdings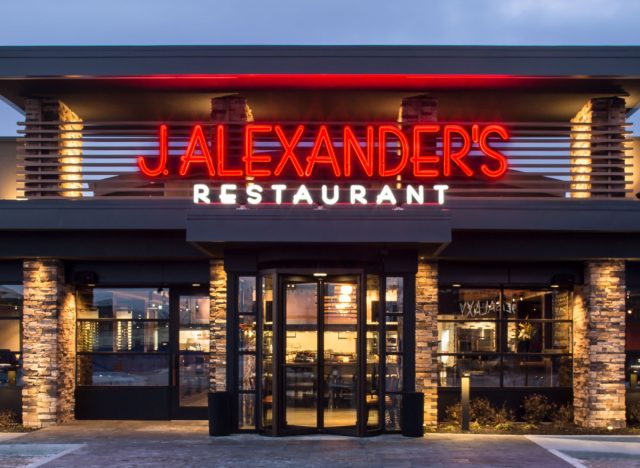 Quick service chains weren't the only ones benefitting from mergers and acquisitions. J. Alexander's Holdings, the parent company of casual dining chain J. Alexander's Restaurant, sold itself to SPB Hospitality for $220 million in July. Prior to its acquisition by SPB, J. Alexander's had been in the market for a buyer since mid-2019, having rejected a preliminary offer from Ancora Advisors in April of that year. Its plans for a sale were postponed by COVID and the pandemic, but with casual dining picking up in the past year, the chain lost no time inking a deal with SPB.
BurgerFi Linked Up With Anthony's Coal Fired Pizza & Wings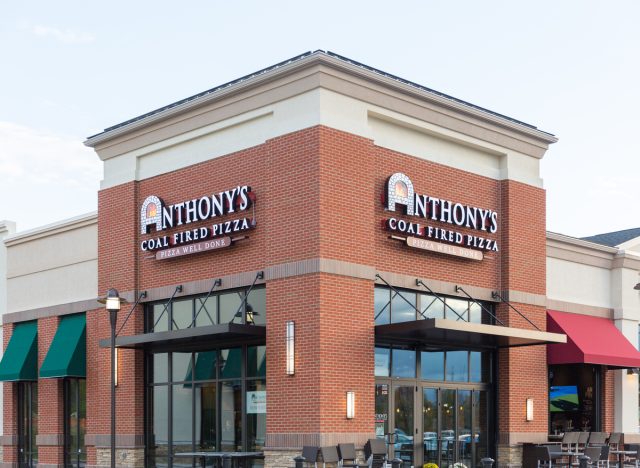 Mergers and acquisitions in 2021 weren't all about big companies gobbling up small ones. In October, high-end burger chain BurgerFi came to the rescue of Anthony's Coal Fired Pizza & Wings, a debt-saddled pizza chain with 61 restaurants throughout the South, Southeast, and Eastern seaboard. The $161.3 million sale was slated to close by the end of the year, with BurgerFi assuming all of Anthony's debt and granting the pizza chain $33.6 million in company stock. As BurgerFi continues to grow, expanding northward from its established markets in Florida, it is hoping to benefit from Anthony's foothold on the East Coast.6254a4d1642c605c54bf1cab17d50f1e
For more, check out the 108 Most Popular Sodas Ranked By How Toxic They Are.
Owen Duff
Owen Duff is a freelance journalist based in Vermont, home of Ben & Jerry's.
Read more about Owen