Brooke Burke Is Thrilled She Doesn't Have to Track Calories With This Diet and Exercise Routine
The fitness pro says the plan has been a "game changer" in an exclusive interview with Eat This, Not That!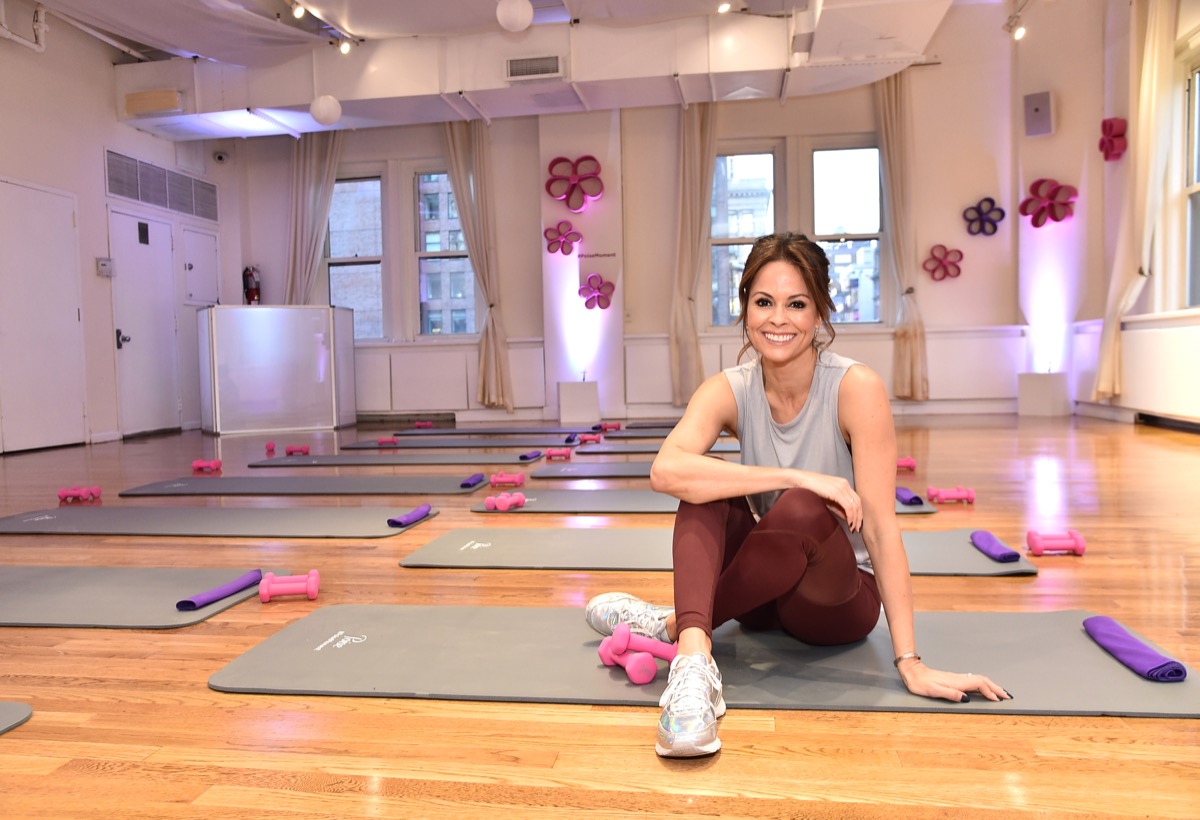 Brooke Burke has been a fitness icon for decades, leading fans on a path to better health through her Brooke Burke Body app and workout series. While Burke, 49, has managed to inspire countless followers with her commitment to health and fitness, the star admits that her own routine isn't as strict as you might imagine.
In an exclusive interview with Eat This, Not That!, Burke opens up about how she's maintained her health and stuck to her fitness goals during an undeniably challenging year—and reveals the one habit she's calling a "game changer" when it comes to staying in shape.
Read on to discover the exact diet and exercise routine Burke sticks to to stay fit. And for more exclusive interviews, Rob Lowe Reveals the Exact Diet and Exercise Routine That Keeps Him Fit.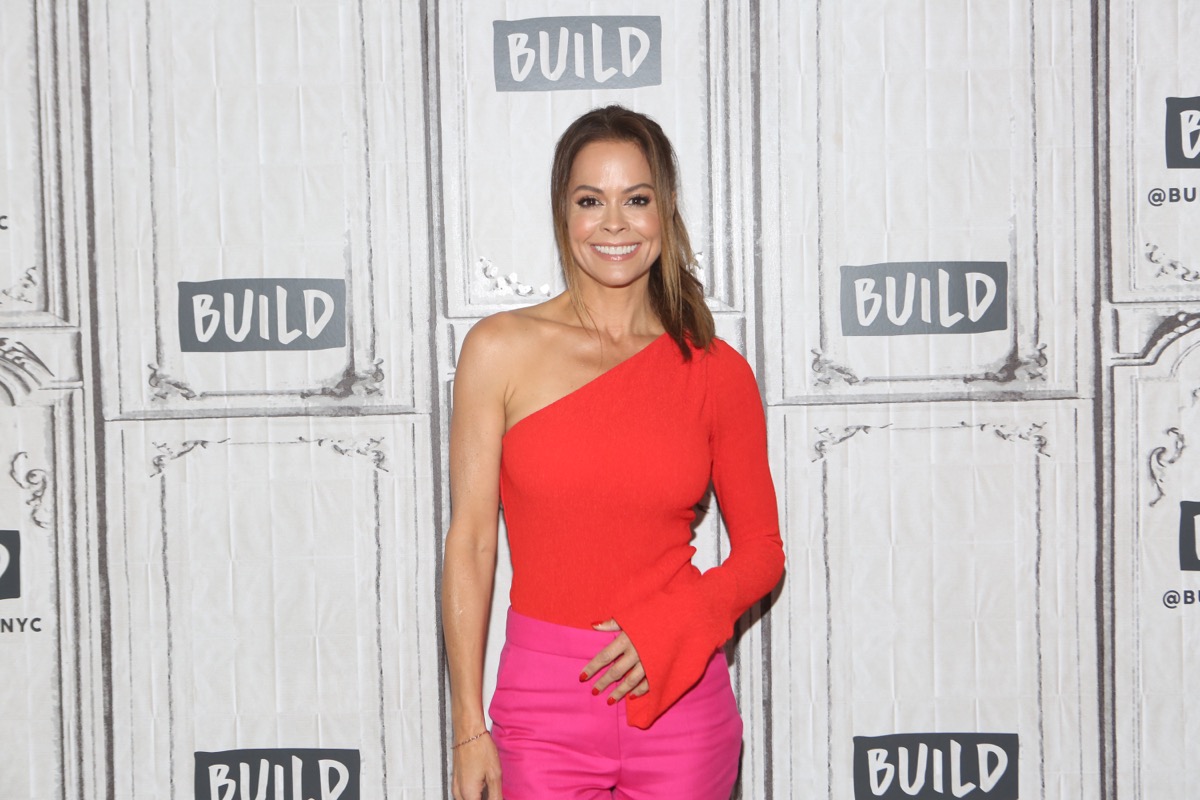 While Burke may have an enviable figure, she's not one to jump on the latest diet bandwagons to stay in shape.
"I don't like the word diet," says Burke. "For me, it's all about building a sustainable, enjoyable, healthy lifestyle."
For more celebrity health and fitness news delivered to your inbox, sign up for our daily newsletter!
She practices intermittent fasting.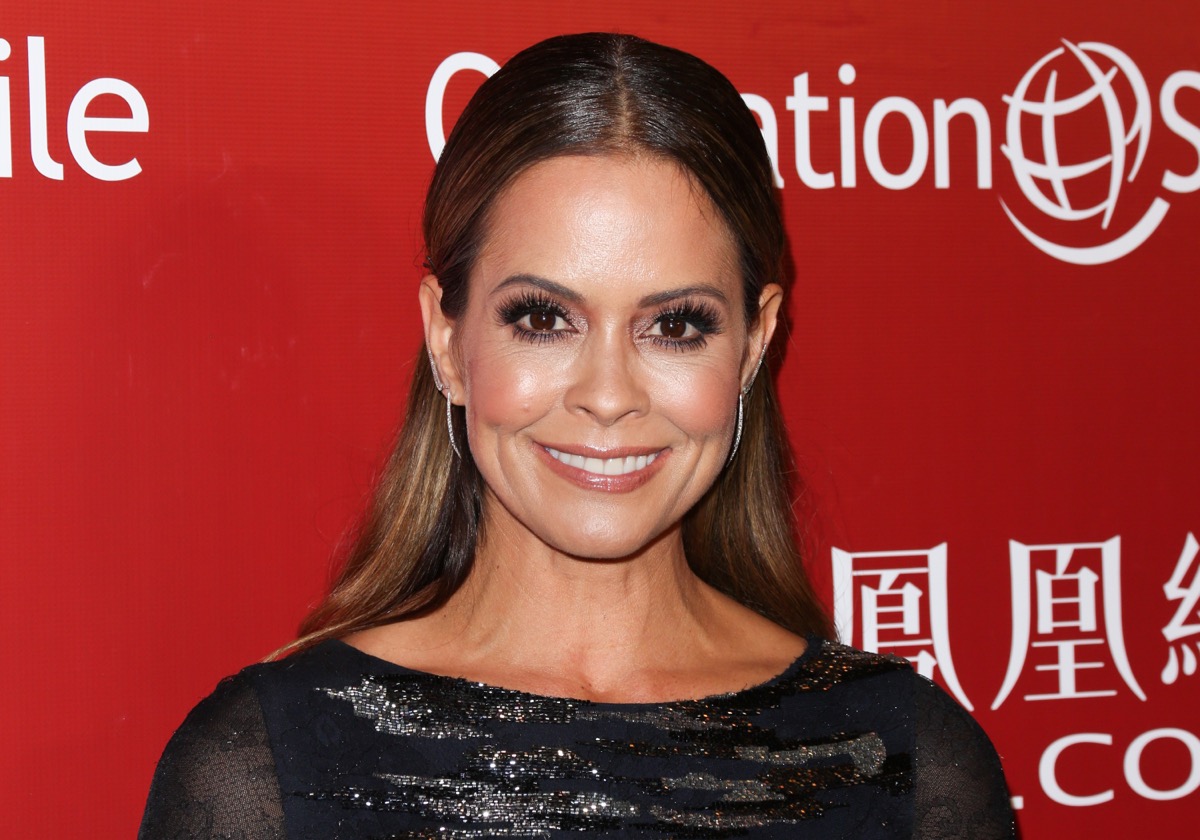 Burke may not be a dieter, per se, but she does have a secret weapon when it comes to maintaining her weight: intermittent fasting.
"I began intermittent fasting a few years ago and it's been a total game-changer," she says, explaining that she has an eight-hour eating window each day, and spends the rest of the day fasting. "The good news is that I don't have to count calories or skimp on flavor. I have more energy throughout the day, so I'm burning more calories," she explains.
She says that getting enjoyment from food is essential.
In addition to practicing intermittent fasting, Burke says that creating a diet full of foods that not only benefit your body, but are enjoyable to eat, is of the utmost importance when it comes to creating a healthy and sustainable lifestyle.
"Incorporate foods that you love. Simplify a nutrition plan. For example, eat colorful fresh foods. Learn simple recipes that you can make at home that are not pre-cooked packaged and full of artificial ingredients," says Burke. "Design a nutrition plan that you will enjoy. And then give yourself some grace."
She allows for the occasional indulgence.
Even famously fit celebrities like Burke make room for less than healthy fare from time to time.6254a4d1642c605c54bf1cab17d50f1e
"I believe in a good cheat day," says Burke. Her go-to cheat foods? "Spicy margarita pizza with olive oil and a full body red wine. Yes, please!"
However, Burke says that, on other days, she doesn't let her commitment to healthy eating keep her from going out with friends.
"There is not a restaurant in the world that I cannot go to and find a mindful meal," Burke explains.
She mixes up her workouts.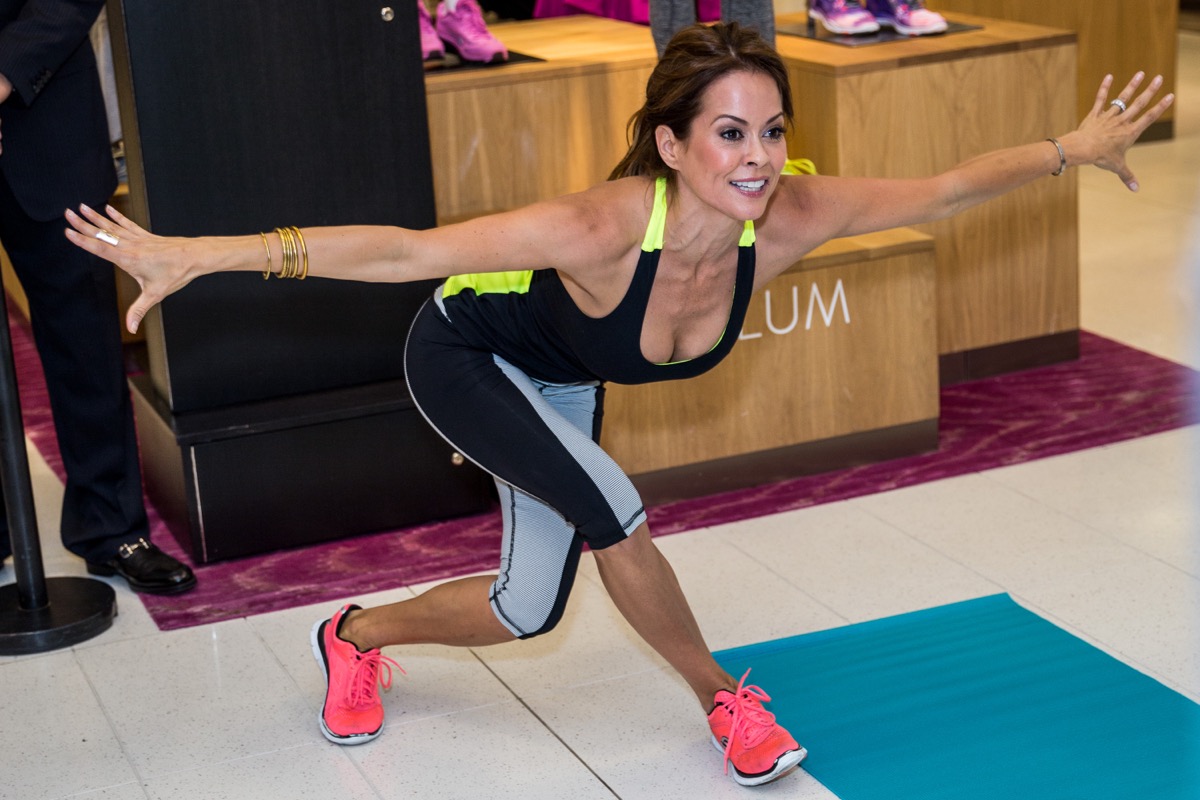 When it comes to exercise, Burke says that mixing up her workouts is key to avoiding boredom.
"I'm all about variety. I teach my booty burn classes twice a week, which keeps me honest. I SoulCycle at home once a week for a deep sweat. And then I follow the weekly program on my Brooke Burke Body app, which consists of head-to-toe body sculpting and target toning, cardio blasts, stretching and recovery, even yoga," she says.
For more on how your favorite stars stay fit, Gal Gadot Says This Diet Keeps Her In Great Shape.
She's mindful about the body image lessons she's passing on.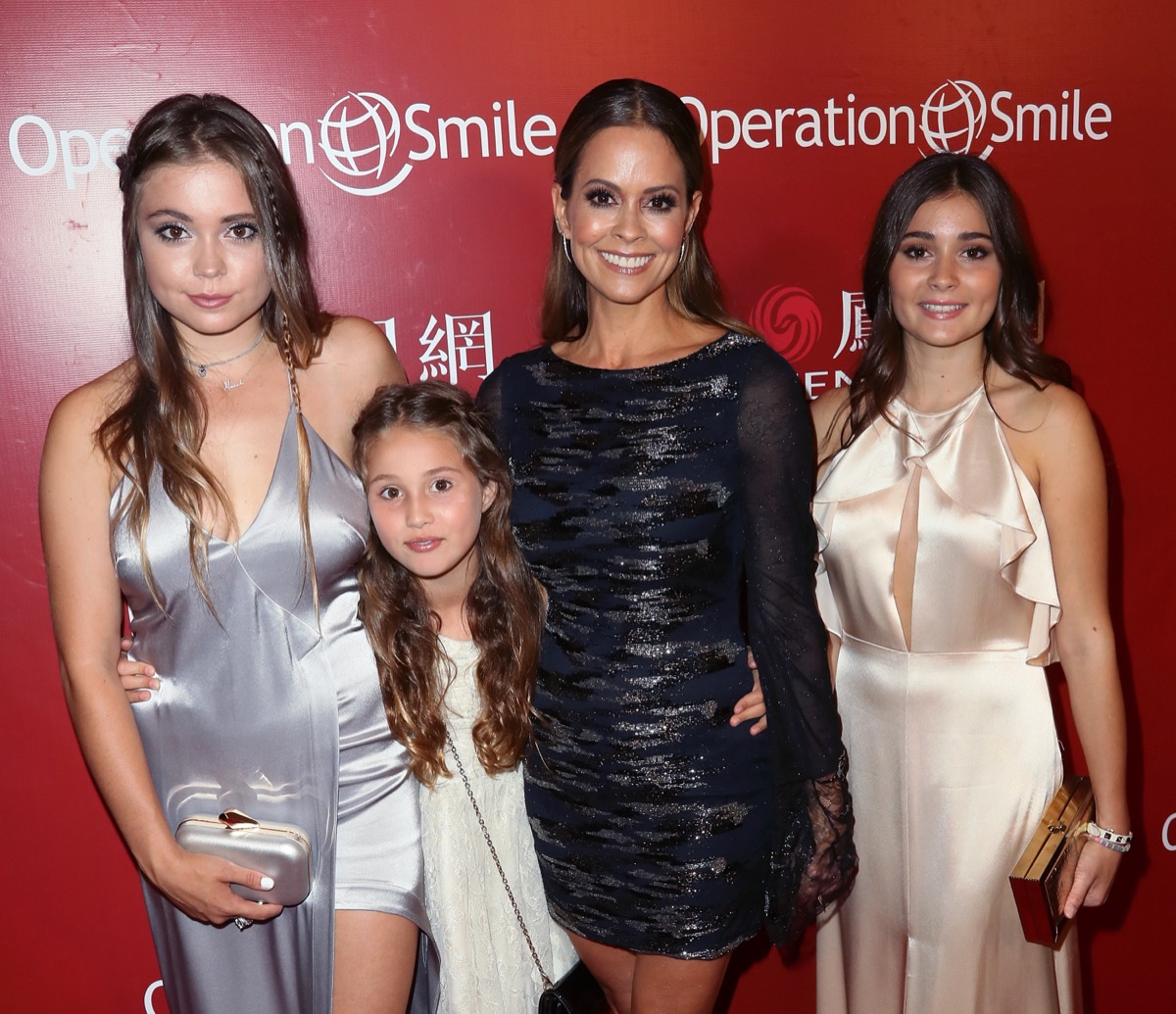 While Burke may have dedicated her life to fitness, she says she's careful about the message she sends to her four children about body image, helping them focus on health rather than appearance.
"Raising young girls in today's society drowning in social media is extremely difficult," says Burke. "I'm very careful with my personal narrative in front of my children."
Burke says that she makes a point of teaching her children mindfulness and underscoring the value of living a healthy lifestyle.
"I talk about heart health rather than bikini bodies," she says. "Our body is listening to every thought we have and believing it. I compliment them often and focus on praising their efforts." And for more insight into how celebs stay in such great shape, Julianne Hough Reveals Her Exact Breakfast, Lunch, and Dinner to Stay Fit.
Sarah Crow
Sarah Crow is a senior editor at Eat This, Not That!, where she focuses on celebrity news and health coverage.
Read more about Sarah