Rob Lowe Reveals the Exact Diet and Exercise Routine That Keeps Him Fit
The "9-1-1: Lone Star" actor shares the daily habits that have kept him healthy in an exclusive interview with Eat This, Not That!
This post contains affiliate links. If you use these links to buy something, we may earn a commission.
Rob Lowe has been a fixture in Hollywood for over four decades, from his star-making turn in The Outsiders to his current role on 9-1-1: Lone Star, now in its second season. It's not talent alone that's enabled Lowe, 57, to maintain a decades-spanning career in an industry where success is so elusive. In an exclusive interview with Eat This, Not That!, Lowe opens up about how his healthy lifestyle has kept him, fit, focused, and able to tackle long hours on set.
Read on to discover the habits Lowe credits for his well-being and long-term success. And for more on how your favorite stars stay fit, check out Channing Tatum Says He's a "Completely New Person" After Pandemic Weight Loss.
Lowe credits a low-carb lifestyle for his energy.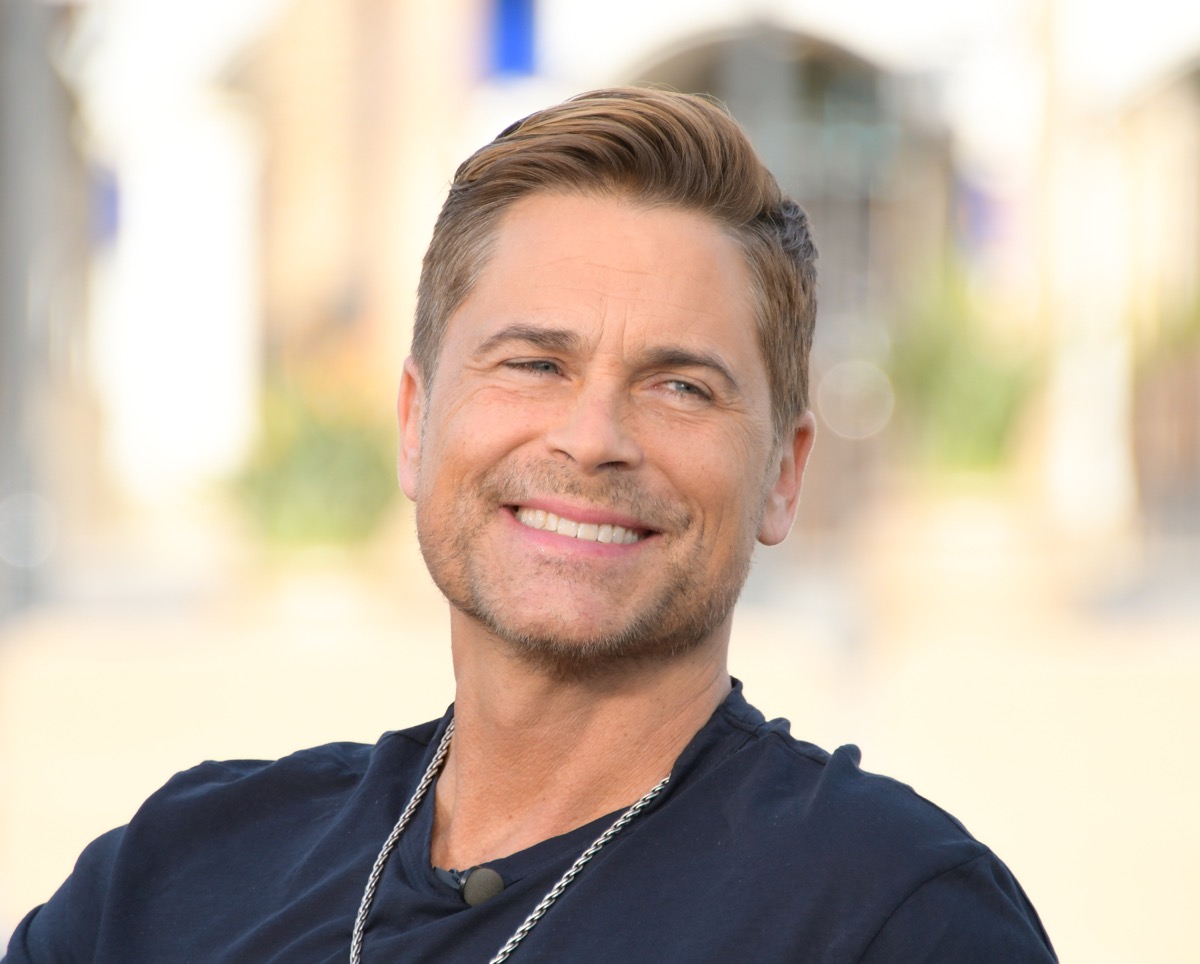 Lowe has managed to stay enviably fit for decades, but the actor admits that doing so hasn't always been easy.
"I think I was probably in my mid-30s when I crossed that river we all come to where we go, 'You know what? I can't eat the way I used to and feel the way I want to feel.' So I started eating this low-carb way that I didn't even really realize was the Atkins way," says the star, who serves as an Atkins spokesperson.
Lowe says that his low-carb lifestyle of 20+ years has completely changed how he feels. "It made a huge difference for me. It gave me way more energy—probably that was the single biggest thing," he says.
His diet has made it easier to keep up with his physically demanding roles.
At 57, Lowe is still tackling roles that are as physically demanding as the ones he took on in his 20s—and he says sticking to a low-carb way of eating has helped him maintain the physique he needs.
"It ended up being really good in terms of keeping me more lean, which keeps me more active, which is really helpful in my line of work where I have to do stunts and have to be on my feet a lot," says the star.
He says consistency is key for his meal plan.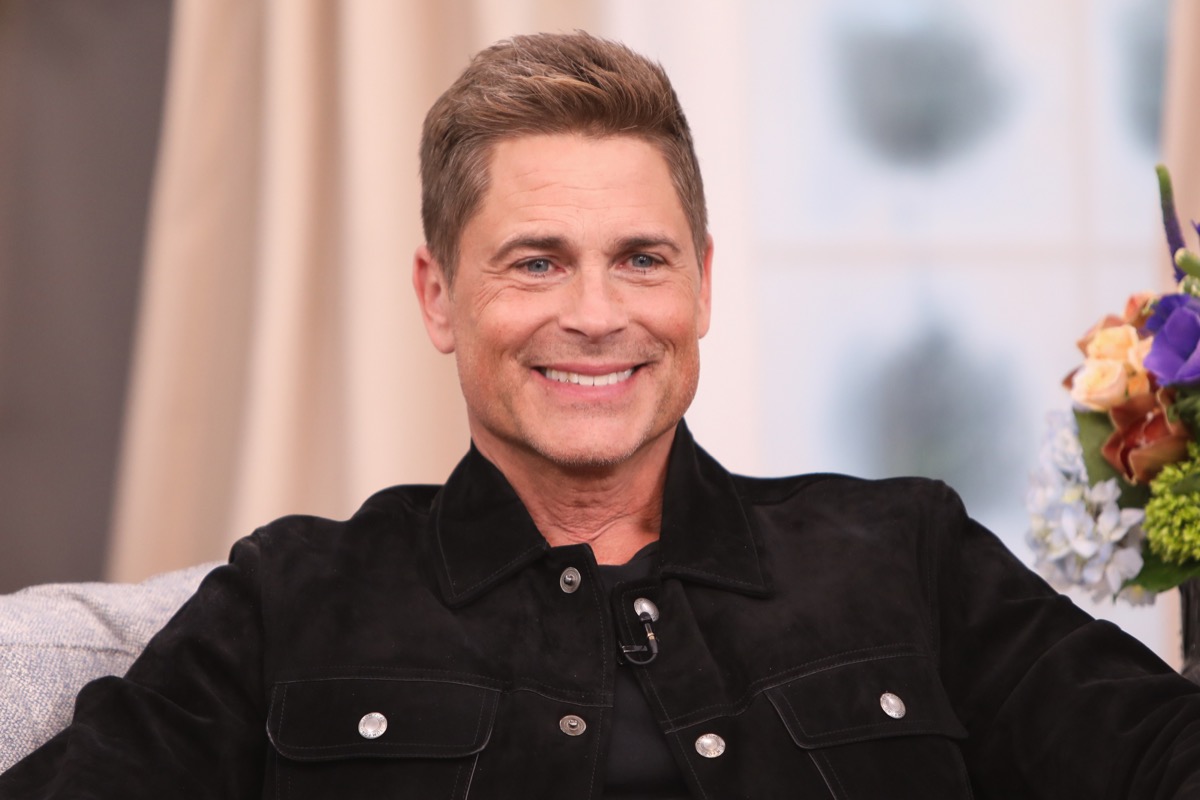 While Lowe says he's "not a strict disciplinarian" when it comes to his eating habits, he admits that he typically eats the same meals each day. For breakfast, the actor favors Greek yogurt with blueberries, and enjoys fresh fish—often courtesy of his son, who's a commercial fisherman—throughout the rest of the day.
When he wants to satisfy his sweet tooth, Lowe grabs an Atkins Milk Chocolate Delight Shake to help fend off cravings. "To me, it tastes like a dessert. That's what I do at night. I'm really good during the day, but at night, man, I want to do bad things," he jokes. "If I have one of these [shakes], that takes care of it."
He hasn't let his fitness routine lapse during the pandemic.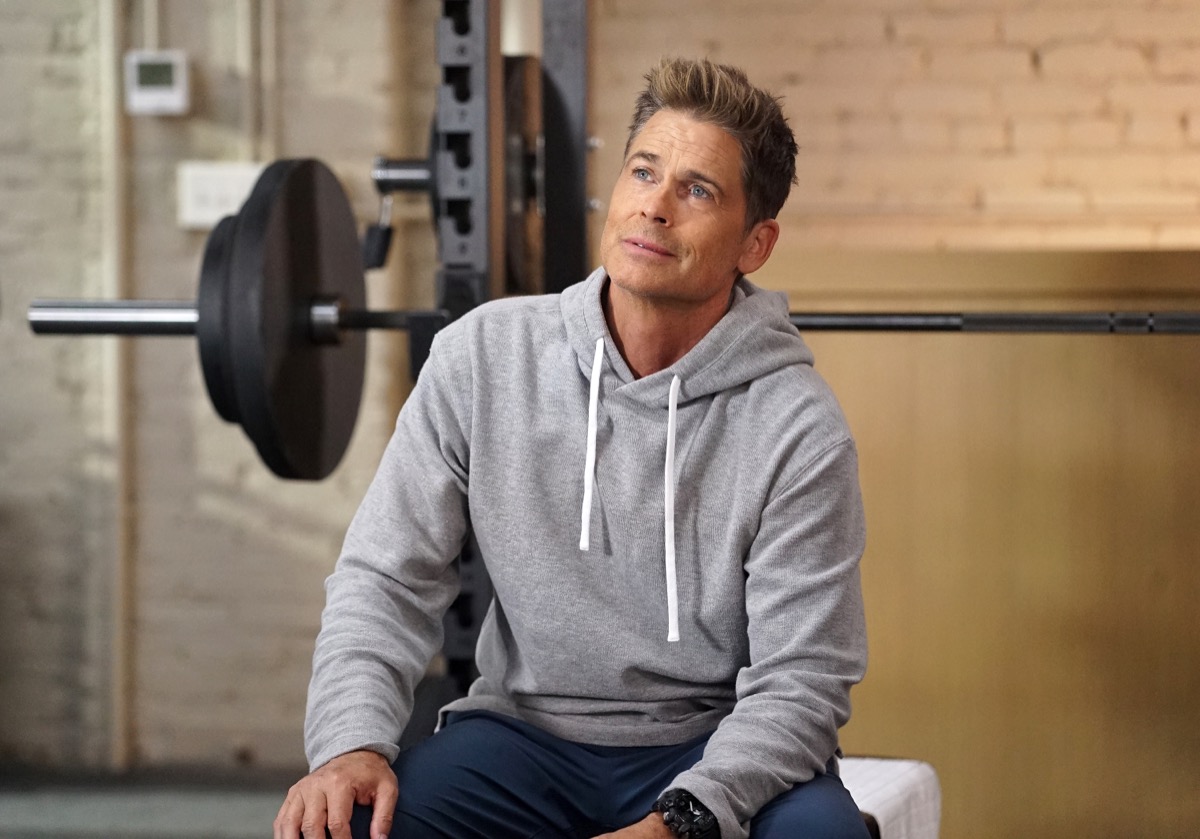 Lowe hasn't found himself struggling with the Quarantine 15 amid the COVID pandemic—in fact, the actor says the extra downtime has made it easier for him to focus on his fitness routine.
"The more time I have on my hands, the more I work out. I love it. It clears my mind, gives me focus; it comes easily to me, whether it's running, wind sprints on the beach, a hike, chin-ups, weights, or my Peloton, I do some iteration of it every day. I have to for my sanity."
RELATED: This 5-Minute Full-Body Blast Will Pack on Muscle and Melt Fat Fast6254a4d1642c605c54bf1cab17d50f1e
He's a big proponent of a moderate approach.
Though a low-carb diet has been essential for keeping Lowe healthy and fit, the actor says that balance is key. "For me, this is a lifestyle," he says, noting that he wouldn't be able to stay healthy if he didn't occasionally indulge in a scoop of ice cream or slice of pizza.
In fact, Lowe says that anyone trying to adopt a healthier lifestyle can benefit from ditching the all-or-nothing mentality.
"What I always tell people is you're not going to have willpower all the time," Lowe says. "Take advantage of when you're strong. Be led by your body."
For more celebrity health and fitness news delivered to your inbox, sign up for our newsletter!
He makes meditation a daily priority.
It's not just diet and exercise that have been crucial when it comes to Lowe's personal and professional success—the star says that adopting a daily transcendental meditation practice has been instrumental to his wel-lbeing. "It's changed my life," says Lowe, who meditates twice a day for 20 minutes, admitting that finding the right routine for him has taken him nearly three decades.
Lowe says that meditation has helped him approach his daily life with a clear head. When he's confronted with a difficult situation, "I have this feeling of, 'Oh, there was a time when this would have me feel angry, irritable, or tense, but today, I don't care about that,'" Lowe says.
"Today, there are great apps on your phone that can help you; there are YouTube videos and multiple different disciplines for meditating. You just have to find the one that works for you, and I finally did."
For more, check out What Happens to Your Body When You Meditate.
Sarah Crow
Sarah Crow is a senior editor at Eat This, Not That!, where she focuses on celebrity news and health coverage.
Read more about Sarah