Busy Philipps Reveals Her Exact Diet to Stay Fit
The actress shares her go-to dishes with us in an exclusive interview.
Busy Philipps loves going to the farmer's market, cooking healthy meals at home, and giving back to local communities.
Today, the actress who's known for her roles in several hit TV series such as Freaks and Geeks, Dawson's Creek, and ER is kicking off this year's charitable cooking series hosted by Rao's Homemade sauce, #Sauce4Cause. At noon, EST you can tune into Rao's Instagram Live where she will be whipping up her go-to brunch as well as her go-to brunch cocktail, a Bloody Mary, using Rao's Sauce.
The New Jersey-based pasta sauce company will be donating up to $100,000 to the nonprofit organization, Jersey Cares, in an effort to help people who were (and still are) affected by the COVID-19 pandemic. We had the chance to speak with Philipps before her IG Live to get a sneak peek on what her go-to brunch is as well as her go-to dinner, snack, and even the food she can't stand.
Her go-to brunch? Homemade frittata.
"One of my go-to brunch dishes that's easy and relatively healthy, depending on what you throw in it, is a frittata," says Philipps.
The actress adds cheese and whatever vegetables she's craving most at the farmer's market. With one exception, the vegetables shouldn't be too wet. For example, eggplant and tomato may not be the best options to include in your frittata as they contain a lot of water, and therefore, may make the dish too runny or too moist. The key is to sauté the raw veggies first before adding in the other key ingredients.
"So you have to cook them down first and add them to your eggs and cheese and then you bake it in the oven," says Philipps. "It's so easy and delicious."
She also recommends topping the frittata with Rao's Arrabbiata sauce and adding a cup of fresh fruit on the side.
Don't miss 39+ Best Low-Carb Breakfast Recipes!
Her go-to dinner? Spaghetti squash.
Let's get one thing straight—Philipps is not into the meal prep lifestyle. She likes to make things fresh the day of.
"I'm not a huge meal prep person. I don't understand how people do it, it feels arduous," says Philipps. However, one of her favorite hacks for making sure she eats all of the veggies she picks up from the farmer's market each week is by washing and cutting them up the minute she gets home. That way she and her kids always have fresh, grabbable veggies stored in glass containers in the fridge at all times.
But, one veggie she has to use up the minute she caves into it? Spaghetti squash. "My new way of cooking spaghetti squash is in my air fryer," she says.
While the squash cooks in the air fryer, Philipps throws ground turkey and onion into a pan and then mixes it with Rao's tomato basil sauce to make a protein-packed sauce.
"It's real fast and real easy, and it doesn't feel super heavy," she adds.
Her go-to snack? Roasted garlic guacamole.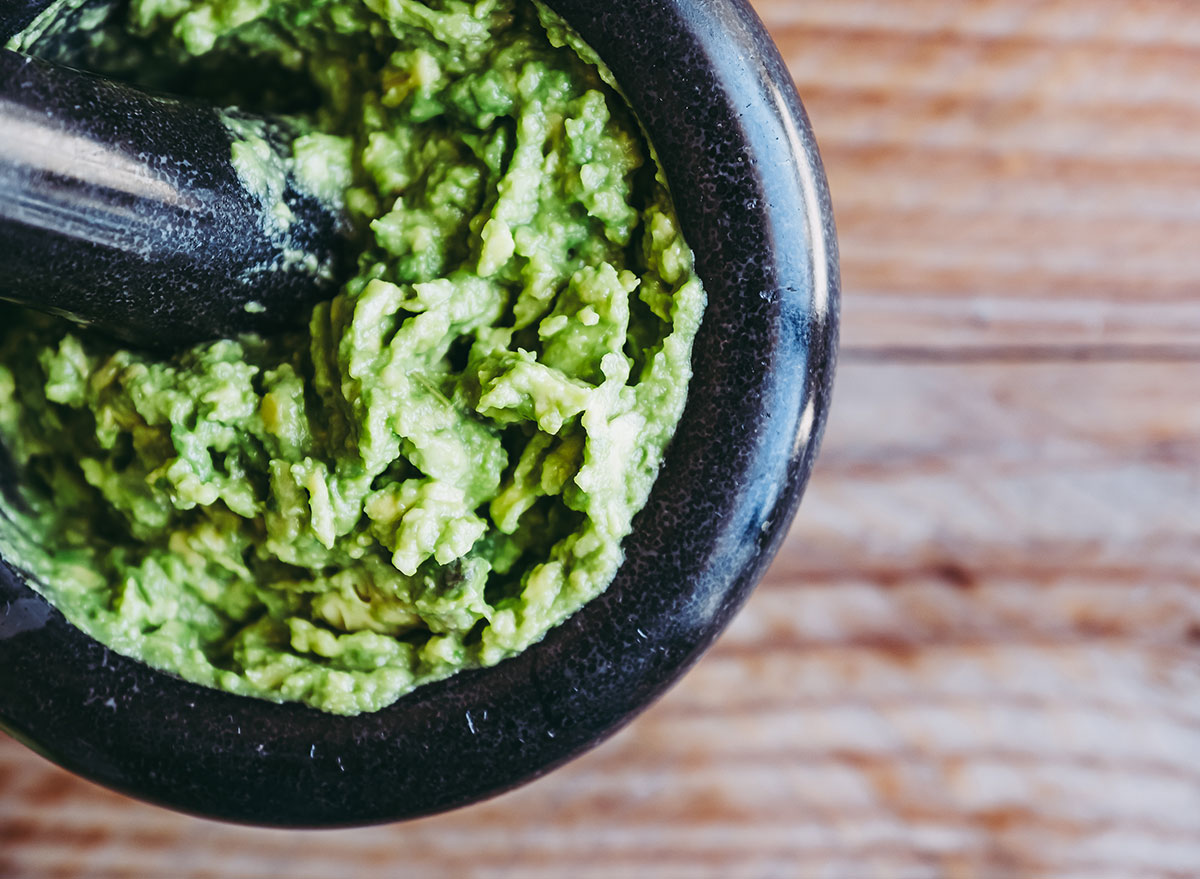 "I make a really good roasted garlic guac," says Philipps. "That is like my favorite guacamole recipe ever, it's so delicious. And anytime I make it for people, they freak out and they have to have the recipe."6254a4d1642c605c54bf1cab17d50f1e
Except for, the recipe isn't exact. The actress says she roasts a couple of cloves of garlic per three to four ripe avocados.
"After you have your roasted garlic, you kind of like smash it up and chop it up, so that it almost disappears. It should be that squishy, ya know? And then, you squash it into the avocado—these are all very technical cooking terms by the way. And then [you add] lime, salt, and if you're a cilantro person then add that," she says.
The one food she cannot stand? Papaya.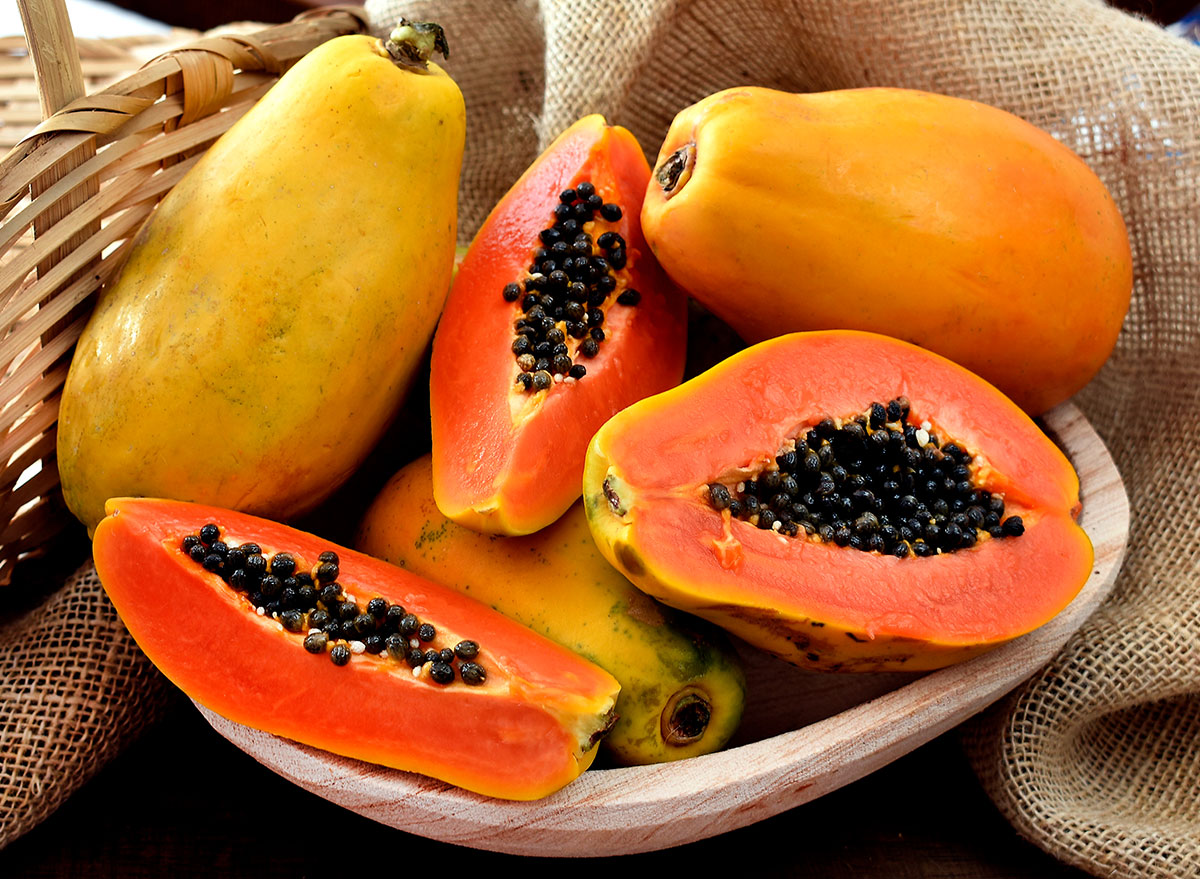 "I've never been a fan of papaya," she says. "To me, it smells and tastes like stinky feet. But yeah, some people love it, so I don't know."
For more, be sure to check out: