Rachel Bilson's Exact Breakfast, Lunch, and Dinner Plan to Stay Fit
The O.C. star dishes on the six dishes she loves to make... and the foods she actually hates.
If you've ever wondered what Rachel Bilson's go-to dishes are, we've got you covered.
The beloved celeb—who's famously known for her role as Summer Roberts on the early 2000s hit drama series, The O.C.—gave us the scoop on some of her favorite dishes to whip up for breakfast, lunch, and dinner for her and her 6-year-old daughter, Briar Rose. She also shares one easy dessert idea you can prepare all summer long and even spills the tea on which foods she absolutely hates.
Read on, and for more, be sure to check out 50 Amazing Summer Dessert Recipes You Have to Try!
Rachel Bilson's favorite breakfast…
Bilson tells Eat This, Not That! that overnight oats are one of her daughter's favorite things to eat.
"I always make a big batch and I keep them in mason jars so they're ready to go," she says, adding that she likes to soak the oats in Planet Oat oat milk.
"I do green apples with lemon juice on them and toasted nuts, berries, and whatever we feel like putting in it. That's one of our absolute favorites, and it's so healthy and so satisfying!"
Related: Sign up for our newsletter for more celebrity food and weight loss news.
"I've been doing whole wheat pancakes with oat milk and that's really healthy for kids—my daughter doesn't know the difference," says Bilson.6254a4d1642c605c54bf1cab17d50f1e
Need a recipe? Check out How to Make The Best Protein Pancakes Recipe. It's also gluten-free!
Her go-to foods for lunch or dinner…
If you're looking to cut back on red meat but are craving a satiating bowl of chili, try swapping out the beef for turkey as Bilson does. "We do a lot of turkey chili in our house," she says.
Check out out this recipe for Turkey and White Bean Chili.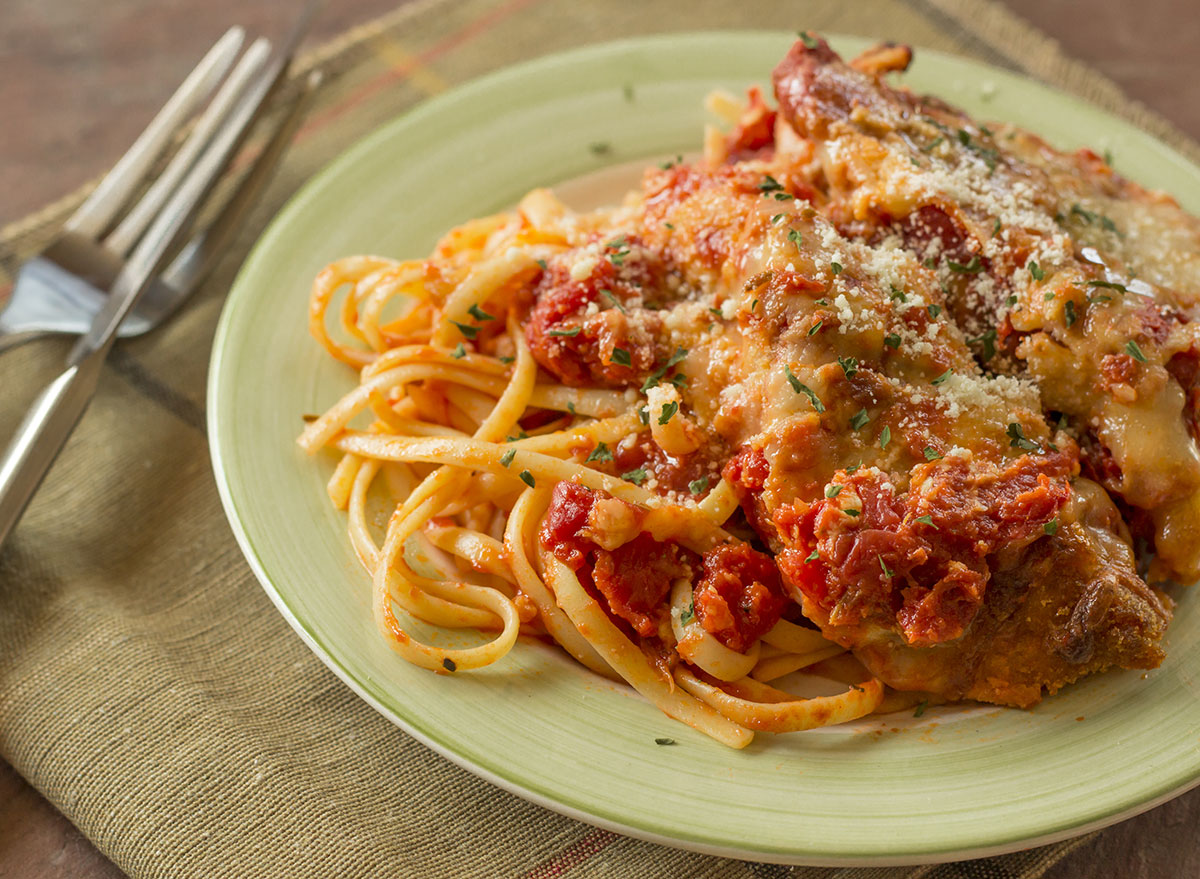 Bilson and her daughter love chicken Parmesan. "I'm half-Italian so you know I kind of stay true to the recipe there," she says, noting that there are ways you can make the dish a bit healthier.
"It's almost sacrilegious to change any of the Italian recipes, but, if you do the chicken in the oven and you don't do the breadcrumbs, the Parmesan cheese, and the melted mozzarella, you have a healthier option," she says. You can also try swapping out the noodles for zucchini noodles (zoodles) to make the dish even more low-carb.
"I'm not saying that's our first choice in our household, but that's a version of it you can do," she says while laughing.
Bilson says there is no shortage of cooking in her house, adding that she loves cooking anything that "can fit in a pot and cook forever in the oven so you don't have to worry about it." She adds that roasts of any kind are big in her house. Beef bourguignon is one such example, which includes tender chunks of beef, carrots, and onions.
Her favorite dessert or a snack…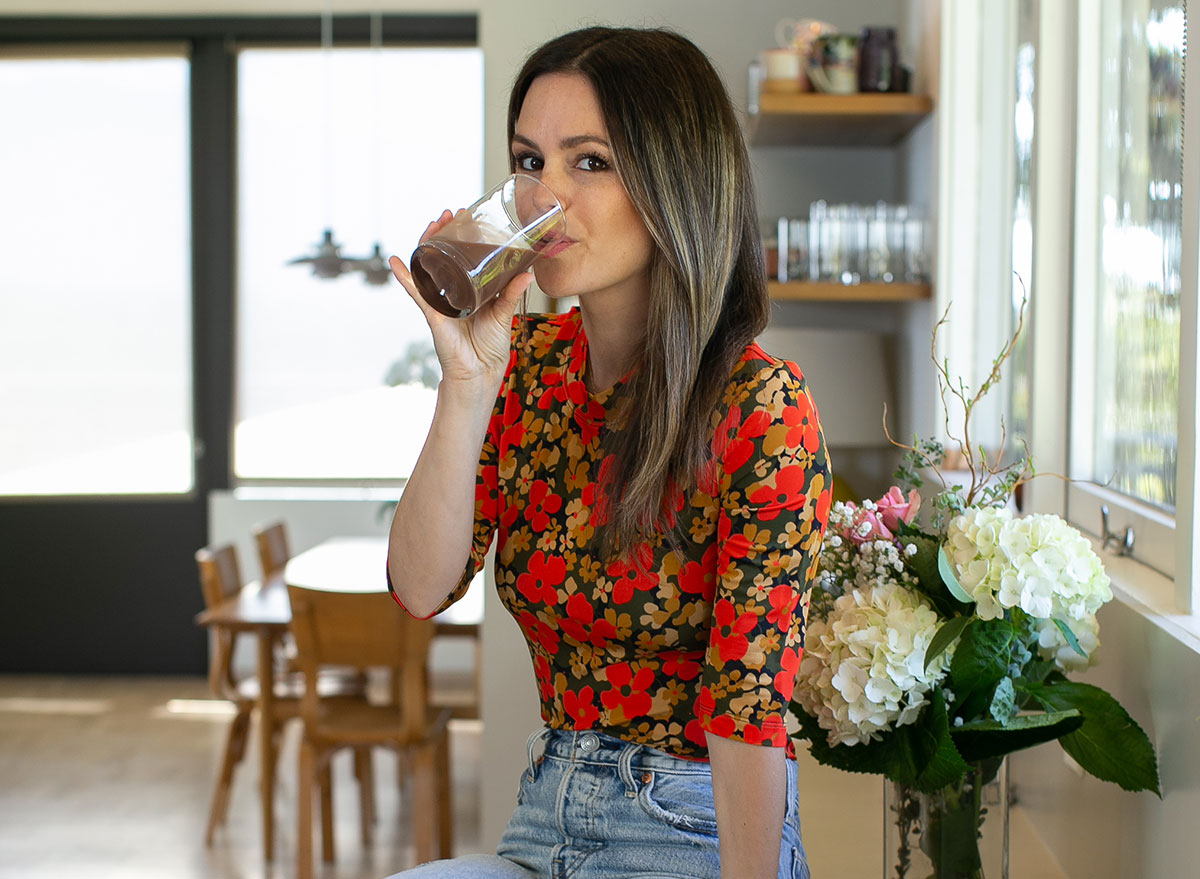 Think icy popsicle, turned fudgesicle thanks to creamy chocolate oat milk!
"I actually love pouring the chocolate Planet Oat milk into popsicle holders so you have a frozen treat ready to go at any time and it's also healthy!
Planet Oat actually has a one-step recipe you can follow to recreate this summer snack at home.
The foods she absolutely hates…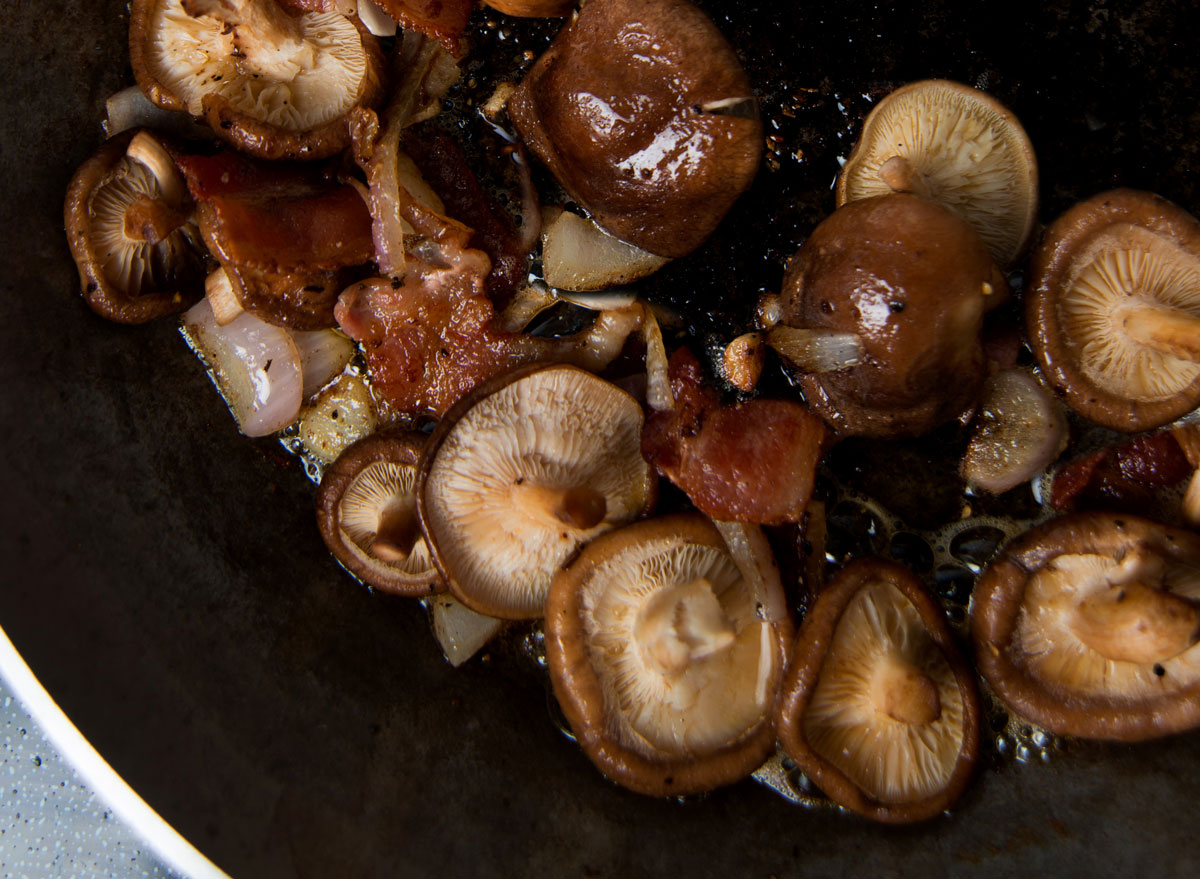 "I'm not down for the mushrooms," says Bilson. "I hated them ever since I was a kid, I would run for the hills if they were being cooked."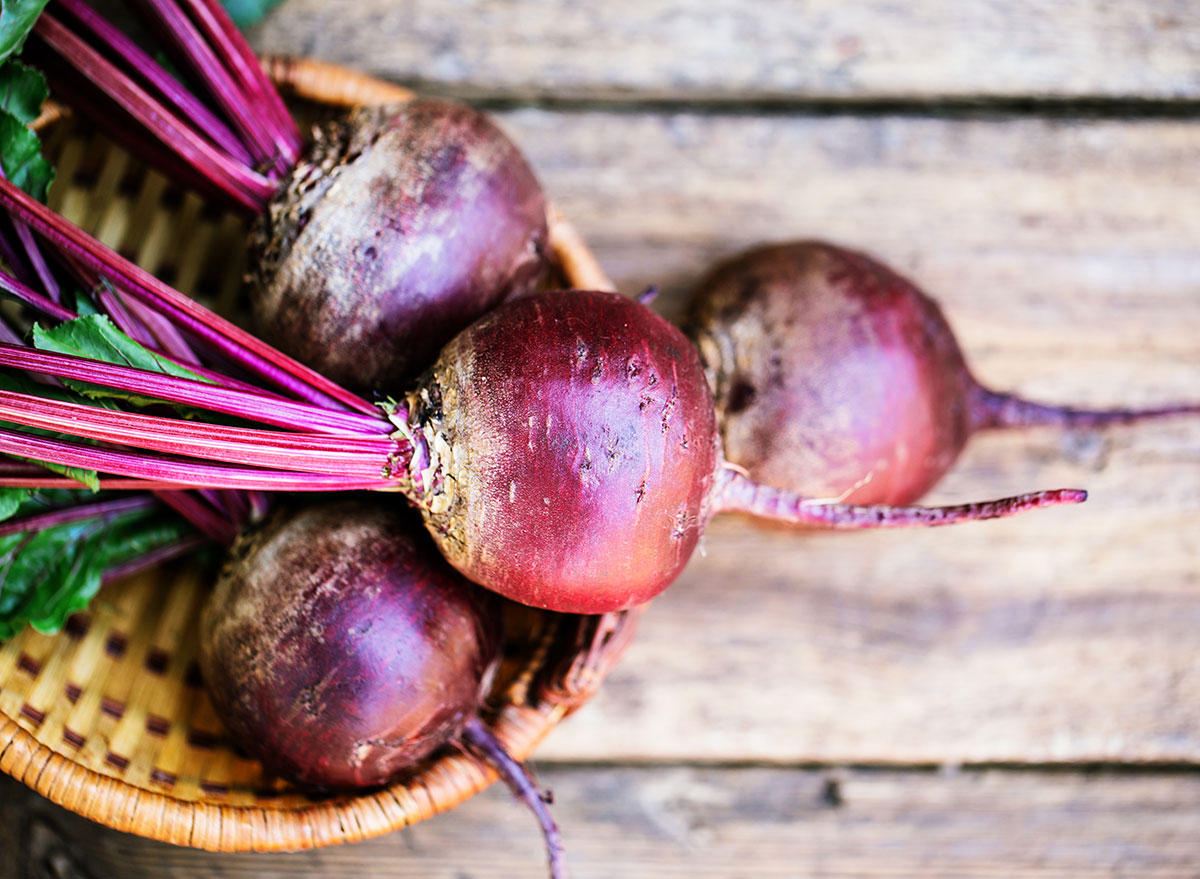 Bilson is not a beets fan (like at all) saying that they "taste like dirt."
Boba tea continues to be a trendy summer drink to enjoy, however, it's not for everyone—Bilson included.
"I can't get down with the boba, it just doesn't do it for me," she says. "I don't like the taste of those boba balls!"
For more, be sure to check out: