Chipotle's Latest Burrito Deal Was a Nightmare for Both Employees and Customers
The chain seems to have been unprepared for a surge in demand . . . again.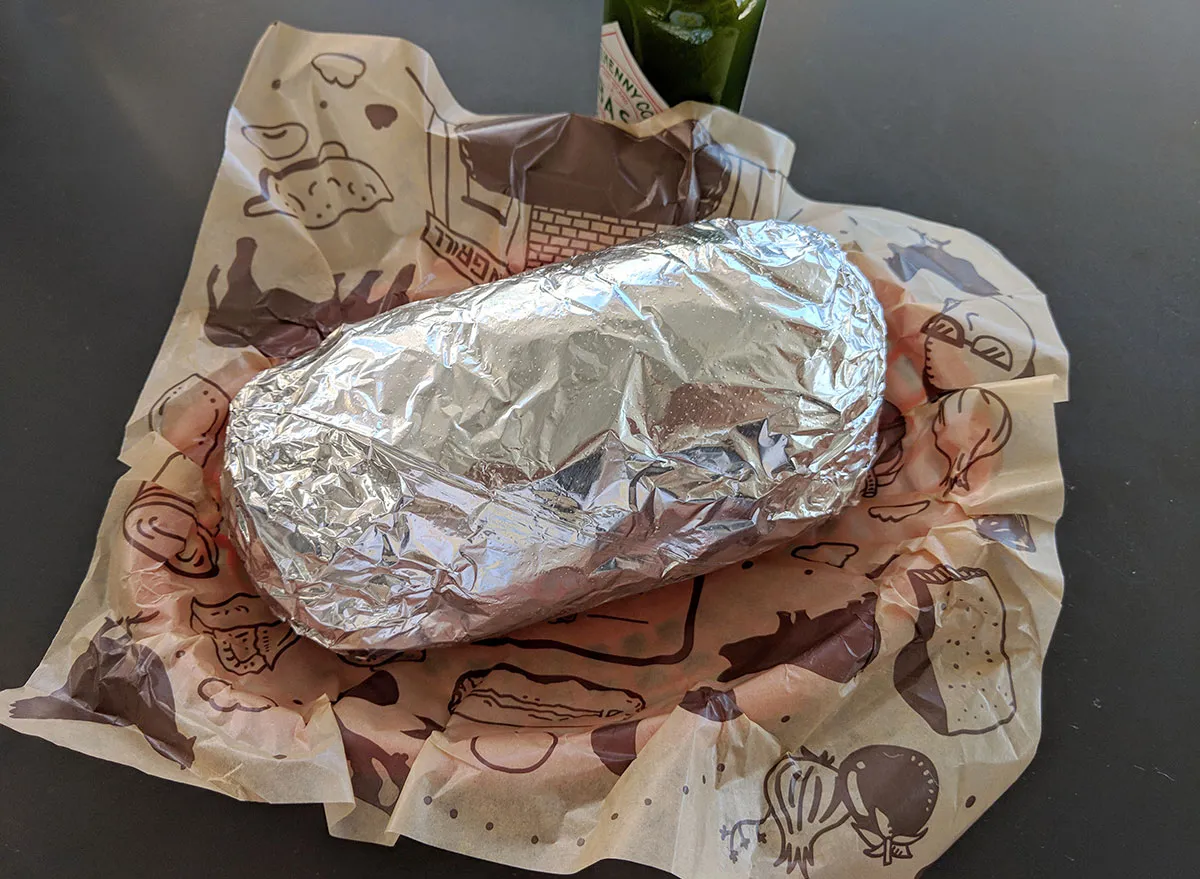 There are few things that terrify Chipotle employees as much as food deals, and the chain's latest burrito promotion was no exception.
According to a worker from New York that spoke to Business Insider, the terror of the night (or day) of the free burrito runs deep. So deep that they were warned of the "hell" that is working on Halloween as early as their first month on the job. In fact, the publication spoke to several employees who were bracing for a surge of digital orders tied to this year's Boorito promotion that, they predicted, would be hard to manage for restaurants where employee turnover is high and staff is spread thin.
And if Chipotle's BOGO deal from July was any indication, workers were right to be worried. During a one-day giveaway, restaurants faced major issues with ingredient shortages, long wait times, and ultimately, hordes of angry customers.
Now that the Halloween weekend and Boorito promotion are over, the aftermath pieced together from news reports and social media shows that there were, indeed, several major issues with this Chipotle promotion. As expected.
And for more, check out This Super Popular Menu Item Is Leaving Chipotle Earlier Than Planned.
The Boorito went virtual for this year's Halloween promotion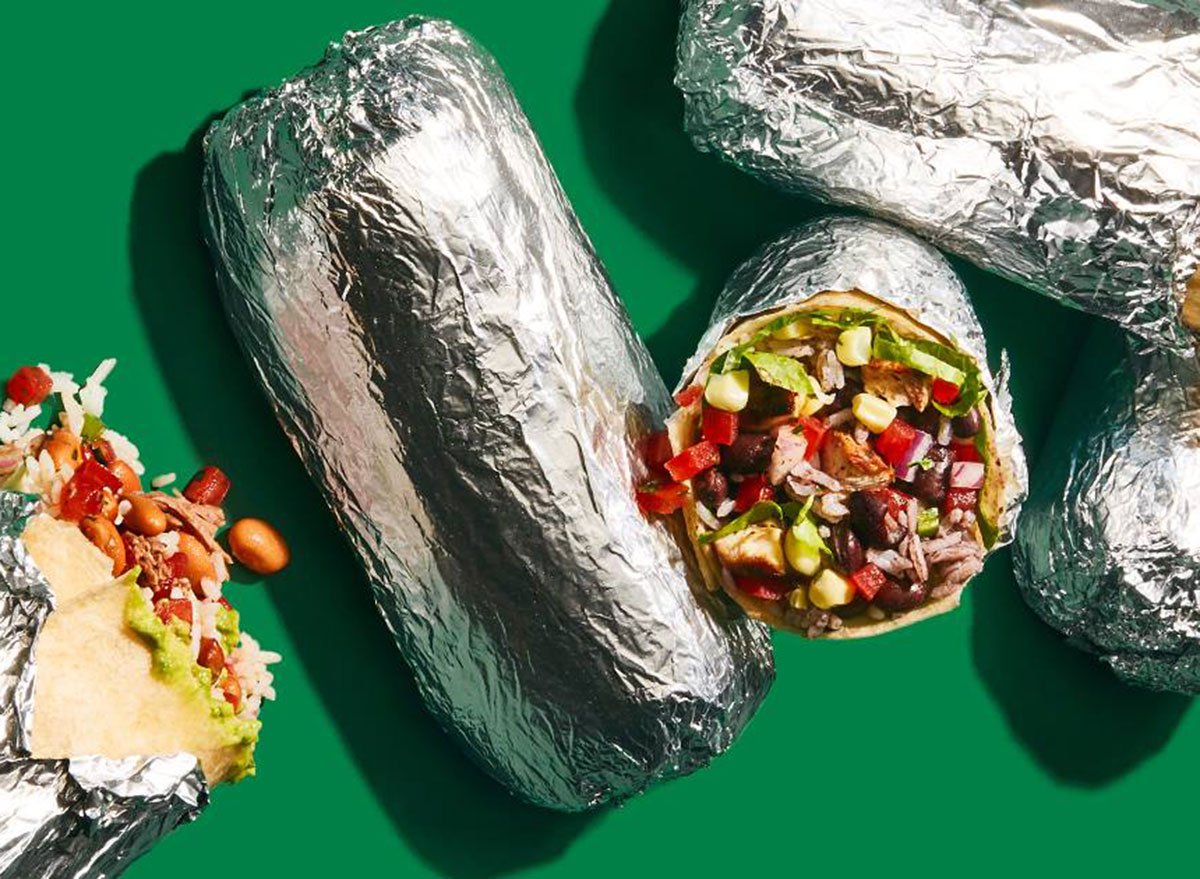 For nearly two decades, costume-donning fans could snag a free or severely discounted Chipotle burrito on Halloween—all it took was showing up at one of the chain's locations. But thanks to the pandemic, the chain canceled the in-person promotion for the second year in a row and instead, implemented a virtual substitute. Codes for free burritos could be snagged through a virtual visit to a Chipotle store (created in partnership with gaming site Roblox) for four days leading up to Halloween, and the first 30,000 who did that each day would be the lucky winners.
While those codes are redeemable until November 14 for digital orders on the chain's website or app, many customers chose to redeem them on Halloween weekend, causing huge disruptions at Chipotle stores across America.
Employees were bracing for chaos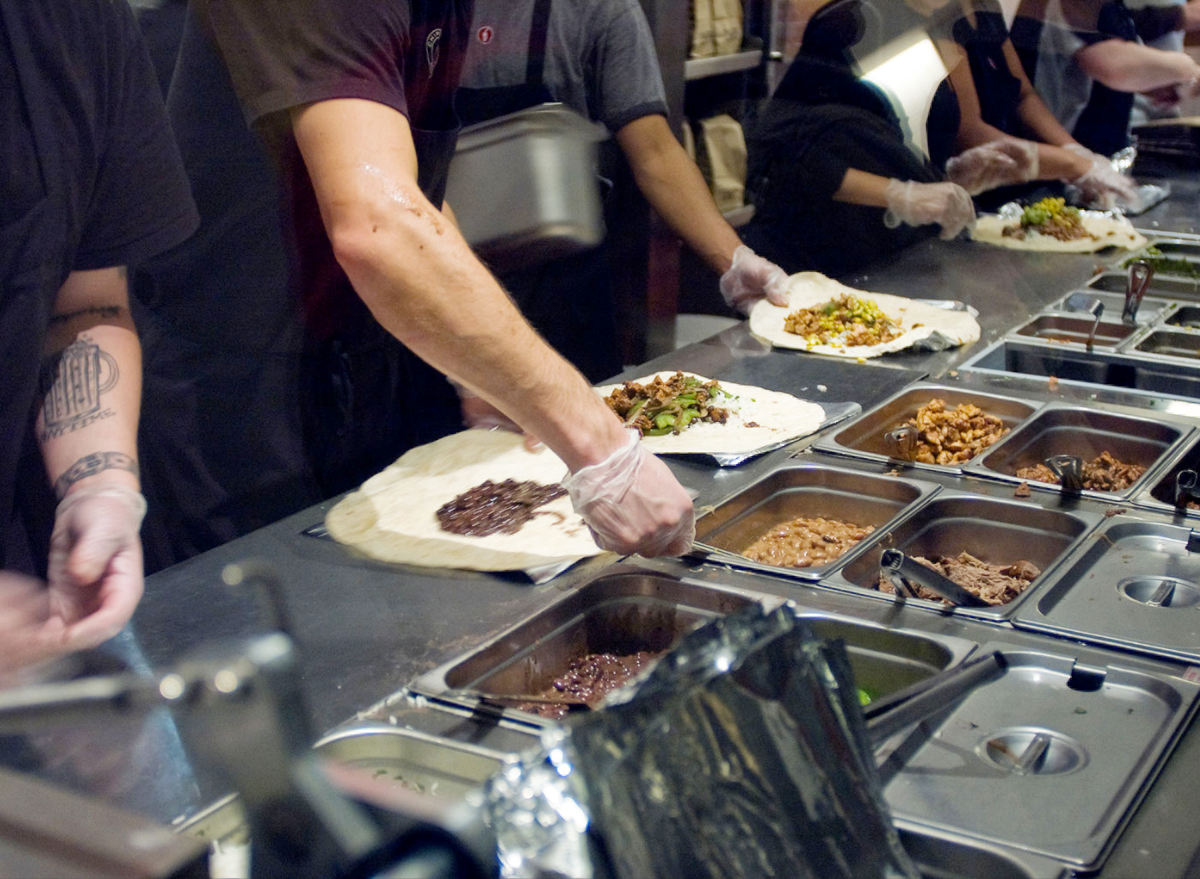 According to an article published by Business Insider a few days ago, Chipotle's workers know full well the chaos that a digital promotion of this sort can lead to. The chain's workforce is already spread thin thanks to staffing shortages and a surge in digital orders, which require a level of output and timing that workers just can't keep up with. And that's just on a regular day at the chain where almost half of all orders are now coming in digitally.6254a4d1642c605c54bf1cab17d50f1e
But add to that a free food promotion and things get much worse for everyone involved. Chipotle employees across America told Insider they were bracing for the Halloween promotion, expecting it to be incredibly chaotic and exhausting for them. " . . . The crew will inevitably be working remarkably hard to handle the volume of online orders," one employee said.
A manager of a Chipotle in Illinois said a bad Halloween night could cause even more worker attrition. "My crew is pretty scared. There's a lot of new employees since turnover is so high, and our customers have been extremely rude and impatient with our short staffing," he told Insider. "I'm worried that if the night goes poorly, we'll find ourselves with employees walking out."
And by the looks of the aftermath, the employees were right to be worried. Twitter was ablaze with complaints about long wait times and technology fails.
The tech couldn't handle the surge in demande either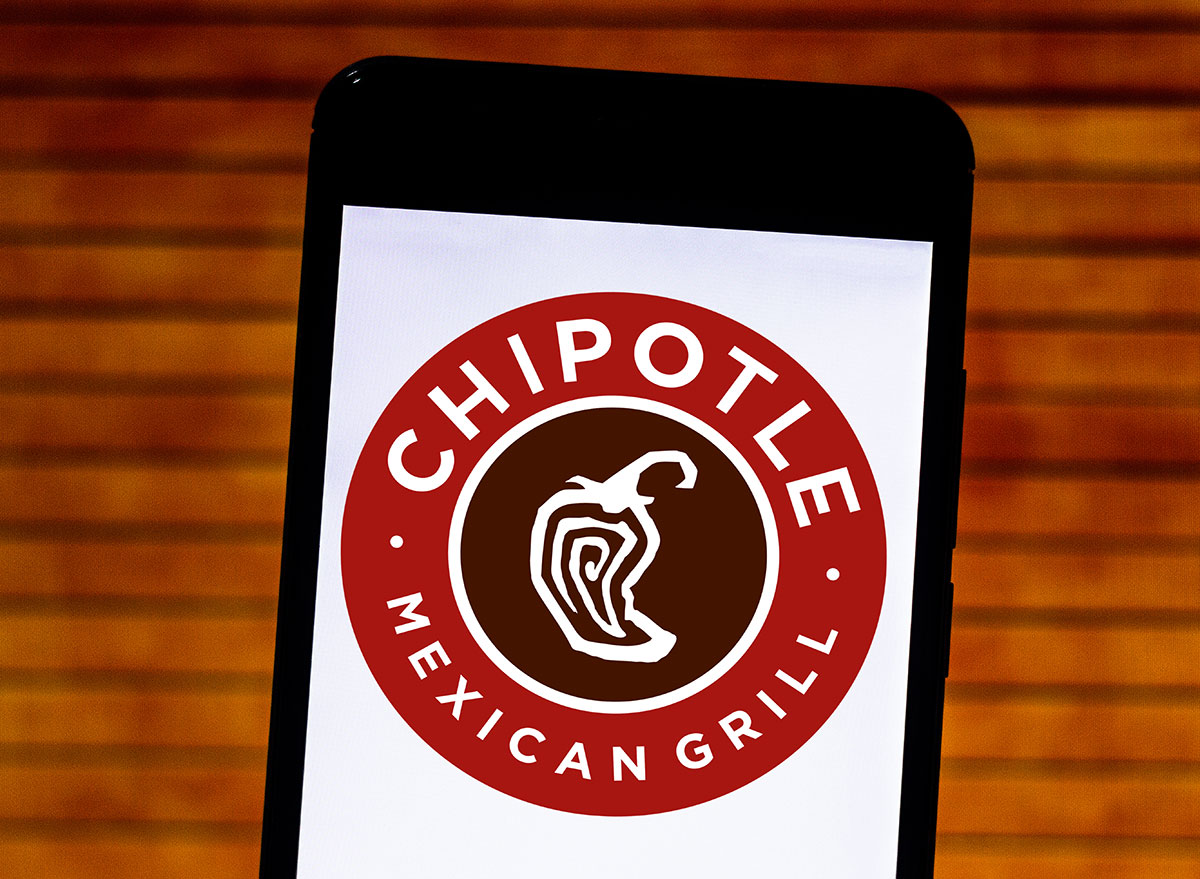 To add to the chaos of the promotion this weekend, the gaming site Roblox which hosted the virtual Chipotle world in which free burrito codes could be redeemed couldn't handle the pressure either. According to ABC7 News, the online platform temporarily crashed on Friday, and while the company claims it had nothing to do with the Chipotle promo deal, the crashed site was another roadblock for customers looking to score those free food codes.
And according to some, the Chipotle app was having issues as well. Several reported on Twitter that the app was down or otherwise botched the promotion.
Chipotle echoed to Eat This that the Boorito promotion had nothing to do with Roblox crashing, but did confirm the app saw some disruptions.
"We saw intermittent issues on the app when the Boorito promotion first launched on the East Coast, said Laurie Schalow, the chain's chief corporate affairs officer. "The website was not impacted and the teams resolved the app issue and we were fully functioning shortly after."
Customers were reporting ridiculously long wait times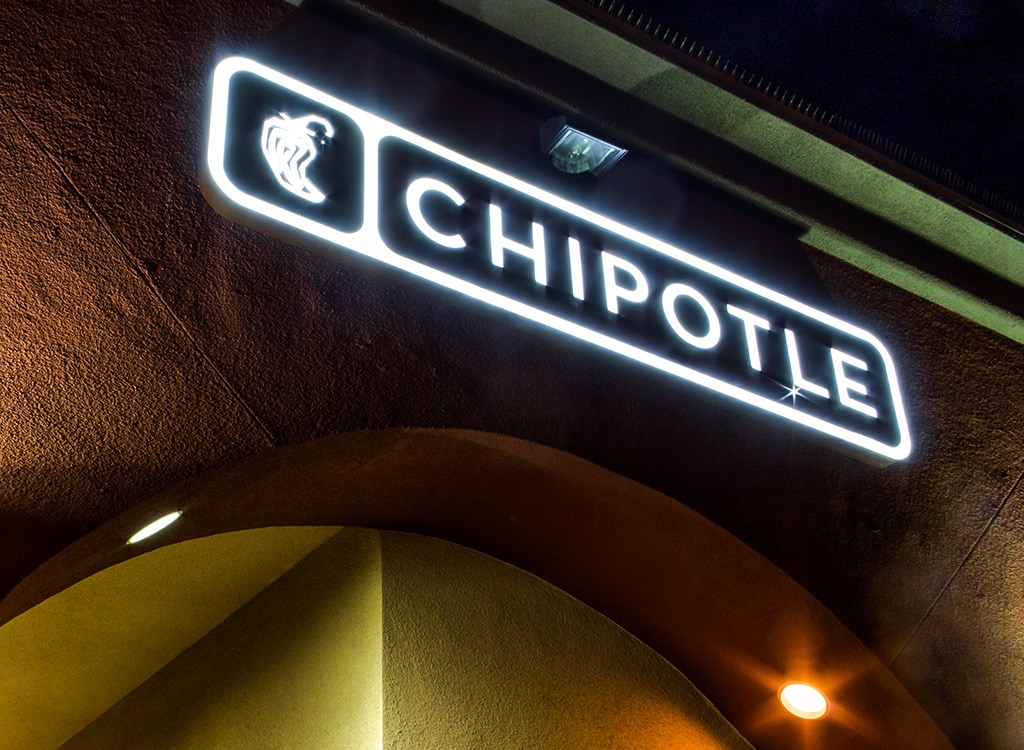 While workers felt unequipped to handle the huge surge in order volume, customers were reporting incredibly long wait times when trying to pick up their free burritos. Complaints often described 45 to 60 minute wait times, while some said they waited as long as two hours on their burritos. Others posted pictures of crammed restaurants.
For more, check out the 108 Most Popular Sodas Ranked By How Toxic They Are.
Mura Dominko
Mura is ETNT's Executive Editor, leading the coverage of America's favorite restaurant chains, grocery stores, and viral food moments.
Read more about Mura