Chipotle's BOGO Day Was a Disaster, According to Employees
A store manager said the chain's generous attempt led to "lower standard" service, as others cite infighting.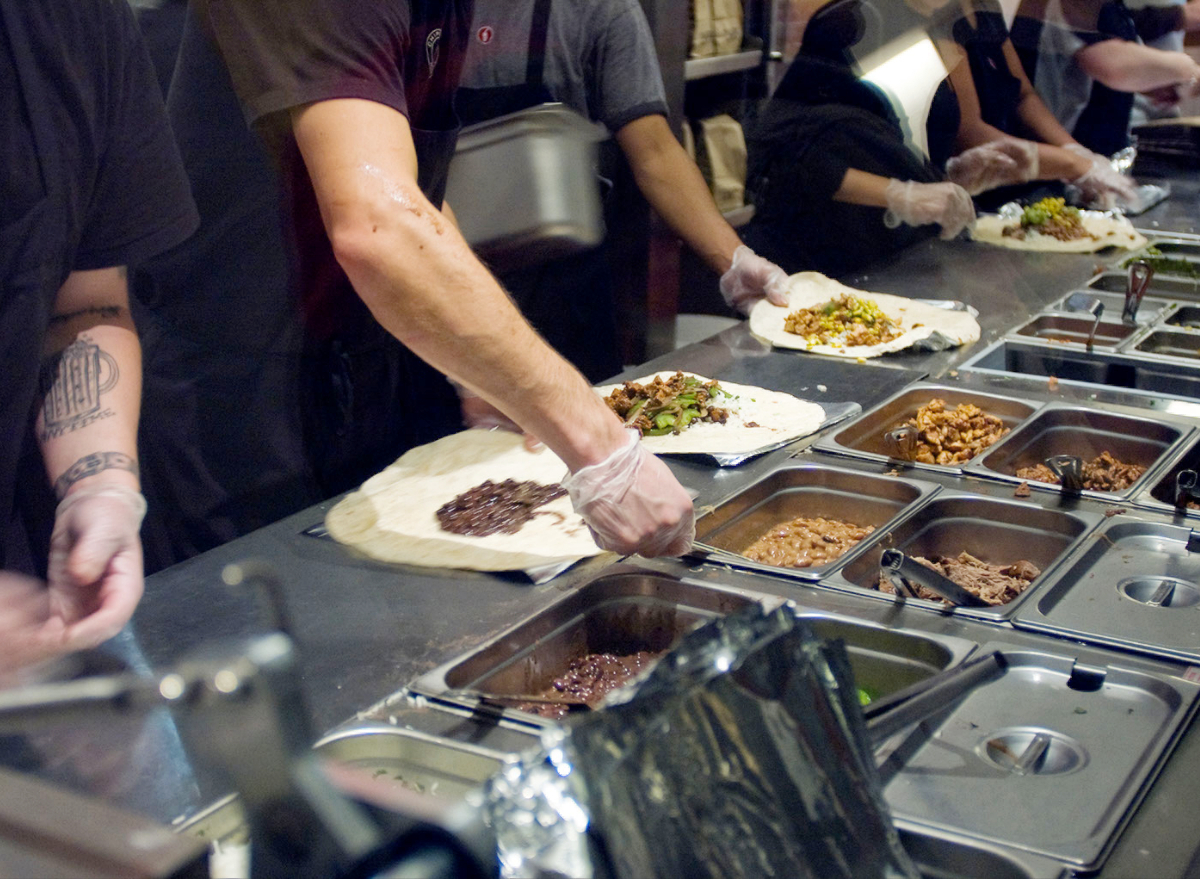 We live in a remarkable era, when—due in large part to the pandemic—the ground between restaurants and their customers has never been more level. But for all the recent restaurant freebies and loyalty rewards, Chipotle, which is arguably the world's most recognized burrito chain, reportedly over-promised and under-delivered this week on a promotion that was meant to drive COVID-19 vaccinations. Under condition of anonymity, some Chipotle employees have spilled the pinto beans on what went south behind the scenes, as they cite tears, two-hour lines, and what one location's manager said left her feet in a state that "will never be the same."
On Tuesday, July 6, Chipotle attempted to do society a solid by offering a buy-one-get-one burrito deal to customers who approached the cash register at participating locations and used the phrase "Friends BOGO." Join us for a special in-restaurant BOGO on July 6th in support of National Month of Action for Vaccinations, the Chipotle site read. Bring a friend and say "Friends BOGO" at the cashier to share real food made fresh everyday together.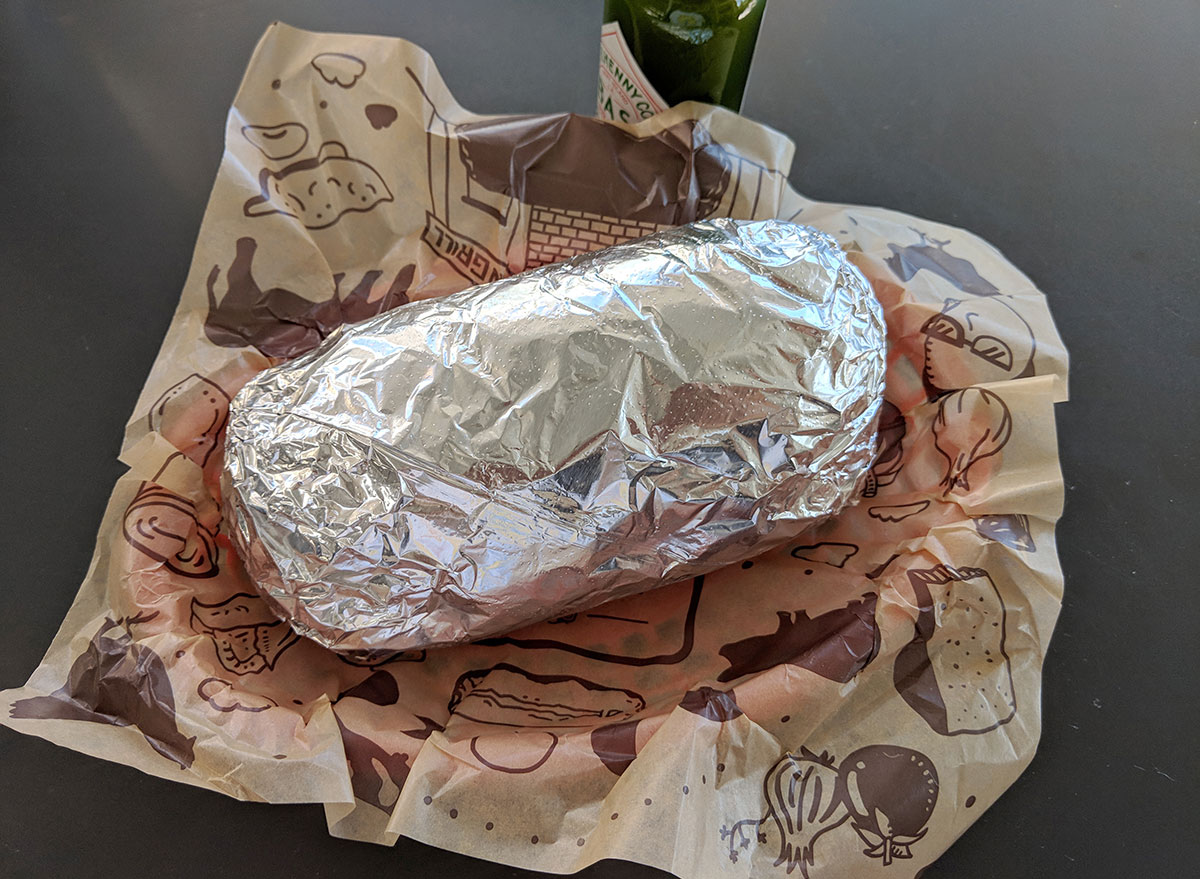 Come in, customers did by the dozens, creating what some Chipotle locations saw turn into around-the-corner lines that lasted anywhere from 45 minutes to two hours. Business Insider spoke to Chipotle staff and managers from a few locations that took part in the promo, and, under condition of anonymity, these Chipotle employees state that the chain really didn't have quite the right setups in place. One Iowa employee said they'd only learned about the promotion a few hours before it went into effect.
Elsewhere, some Chipotle locations ran out of a small handful of ingredients during the BOGO, while Business Insider reports that another tapped out on "lettuce, sour cream, brown rice, steak, vegetables, corn, and guacamole." (Sounds like if you dropped in for a tortilla, you might have still been in luck.)6254a4d1642c605c54bf1cab17d50f1e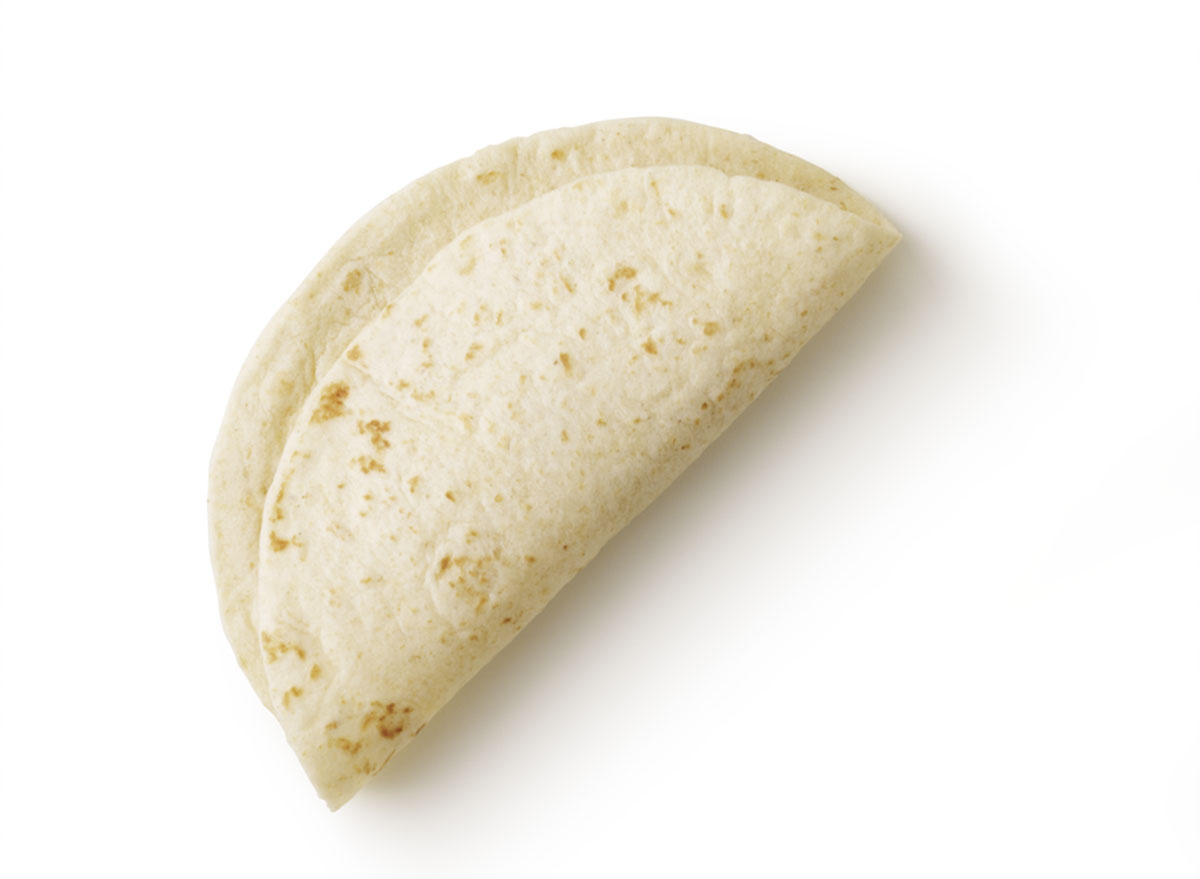 Meanwhile, an employee at a Chipotle in Iowa said their computer system went down, and employees endured berating from angry customers. One customer, @gaiabug777, tweeted that they'd witnessed two employees crying over the scene of "pure chaos." Thanks for the bogo, read the tweet directed to @chipotletweets, but … seems like maybe this was really unfair to them. I love Chipotle but I'm gonna give it up just to give those poor workers a break. Do better.
A Midwestern Chipotle manager said the pandemonium was affecting operations in the kitchen, too. He revealed to Business Insider "that he and his employees were forced to take shortcuts in food prep just to keep up with the lines, skipping seasonings like lime juice and salt. 'I've never seen food served at a lower standard at my store,' he said."
Another Chipotle manager based in California said indeed the situation took its toll across the board. "I've worked doubles before but not like this. My feet will never be the same." She added, "Everyone on the shift [was] fighting and angry."
In response to what went down, Chief Corporate Affairs and Food Safety Officer Laurie Schalow reportedly stated to Business Insider: "It was a very successful day and we were proud to participate in the National Month of Action to encourage vaccinations."
At times like this, it's good to keep things in perspective and remember that a little burrito disappointment probably isn't the worst problem in the world. And hey, if you missed your chance for the Chipotle BOGO and are still having a craving, make sure you read The #1 Worst Burrito to Order at Chipotle.
Keep reading:
Krissy Gasbarre
Krissy is a senior news editor at Eat This, Not That!, managing morning and weekend news related to nutrition, wellness, restaurants and groceries (with a focus on beverages), and more.
Read more about Krissy