Coca-Cola Faces Major Backlash Over This Bottle Feature
You can share a Coke with anyone... almost.
If you were mildly confused when Coca-Cola introduced their "Share a Coke" campaign a few years back, you weren't the only one. When you picked up a bottle that read, Share a Coke with Michelle, but you didn't know anyone named Michelle, then… what was the point, right? Well, more recently, Coke has innovated so you can personalize your label to share a Coke with whomever you want—except some users have found that the system censors certain names, while it seems to greenlight some slurs. As a result, Coke has taken an unexpected stance.
Read on to see why Coke's new promo is fizzing with controversy, and also don't miss The Best & Worst Sodas in America—Ranked! Follow what's happening with your favorite food brands by signing up for our newsletter.
How Coca-Cola's personalized bottle campaign works:
This is a pretty cool offering: If you get on the Internet and search a phrase like Coke personalized bottles, it's relatively easy to locate a link that takes you straight to a page on Coca-Cola's site where you can plug in whatever name you'd like to go onto an eight-ounce, glass Coca-Cola bottle. In four simple steps, the system enables you to click on your choice of Coca-Cola product (the choices are Coke classic, Diet Coke, and Coke Zero), and then pick a special occasion or theme (like birthday candles, graduation caps, or a nod to Pride month with a rainbow label).
From there, you can type in a name or phrase you'd like to have added to the bottle, and for six dollars per bottle, you can have them shipped straight to you. (Without going completely through the purchasing process, it's not clear how long it takes for the bottles to arrive.)
Except, some users have found a glitch.
The Daily Dot reported that some users who tried to personalize a Coke bottle with certain names or phrases seemed to discover that their customization request wasn't available… and, if that's true, the censor seems to relate to political or ethnic requests. This week, Twitter user @tha_rami tweeted: "Get an error because Coca-Cola thinks Palestine is offensive . . . Get no error because Coca-Cola thinks Israel is not offensive."
This was the case for other personalization requests, too.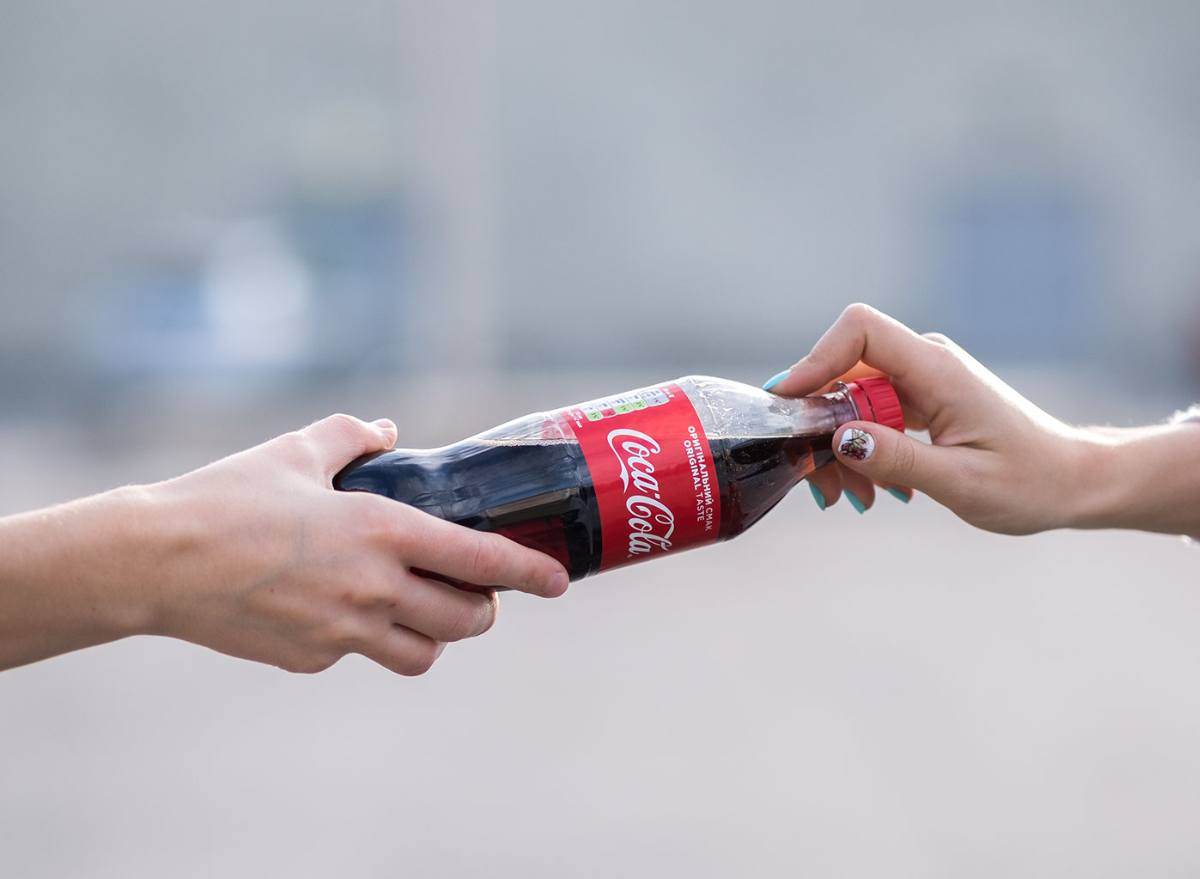 The same user reportedly tested other phrases: "Oh, and sorry @osamadorias, can't share a Coca-Cola with you. Osama is prohibited. And Mohammed also can't have a Coca-Cola while we're at it." He continued: "Well done, @CocaCola. Just banned the most common name on Earth because y'all don't consider Arabs or Muslims exist."6254a4d1642c605c54bf1cab17d50f1e
Also, from our source:
The Daily Dot verified on Tuesday afternoon that the Coke bottle personalization page does appear to selectively block phrases or words. For example, "blue lives matter" made it onto a bottle; "Black lives matter" did not. The word "slavery" would not push through, but "forced labor" did.
Here's how Coca-Cola has responded.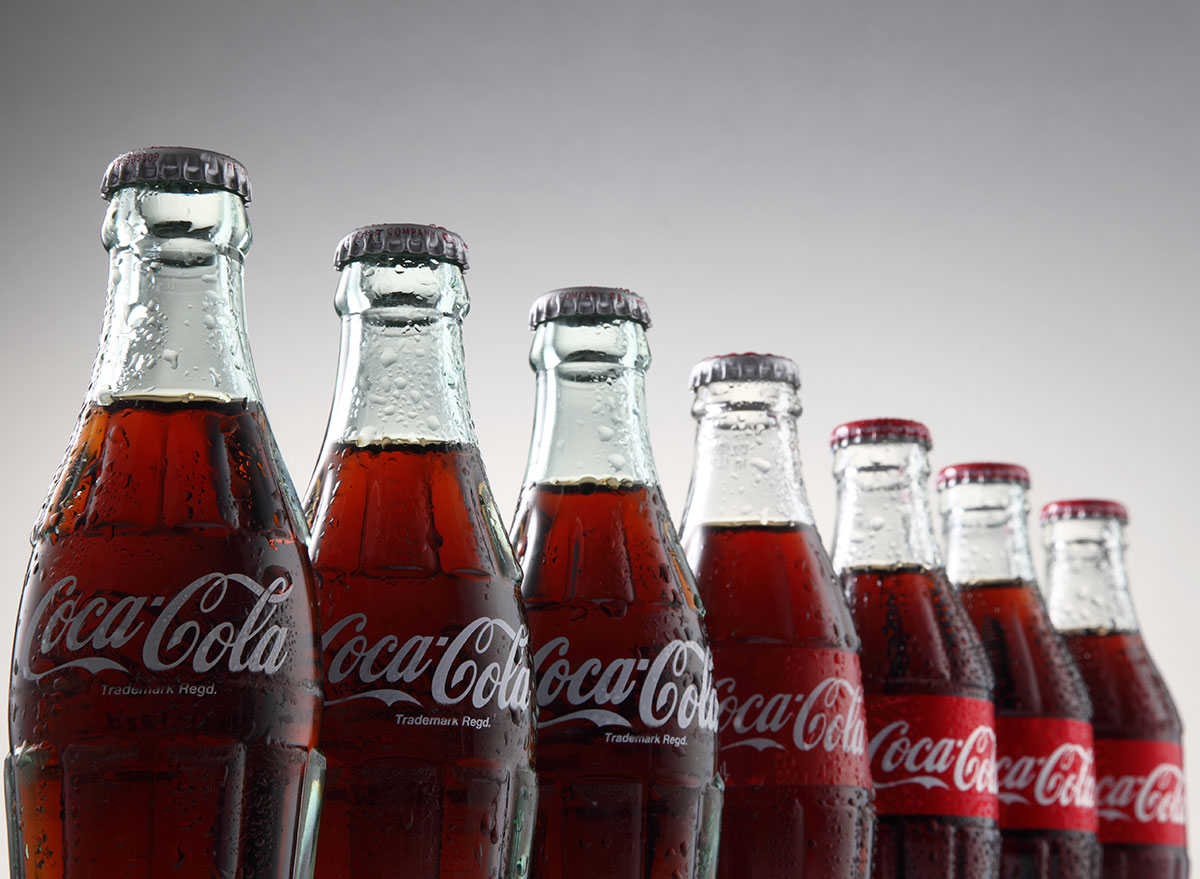 The specific message users get when they try these names and phrases is said to be the following:
"Oops! Looks like the name you requested is not an approved one. Names may not be approved if they're potentially offensive to other people, trademarked, or celebrity names. We've worked hard to get this list right, but sometimes we mess up. If you think this is an error, please contact our Customer Care team. Otherwise, please try again, keep it fun and in the spirit of sharing!"
A Coca-Cola spokesperson is also said to have told CNN Business:
"We're continuously refining and improving our Share A Coke personalization tool to ensure it is used only for its intended purpose . . . Words or phrases that have appeared in the preview mode of the tool may not necessarily be approved, but rather are words we have not previously assessed . . . Actual bottles are not made with words that are inconsistent with the program's intent. We have clarified in the tool's preview mode that proposed language may require further review."
An attempt Thursday morning still did not seem to allow the name Osama to go through.
Check out What Happens to Your Body When You Drink a Coke, and keep reading:
Krissy Gasbarre
Krissy is a senior news editor at Eat This, Not That!, managing morning and weekend news related to nutrition, wellness, restaurants and groceries (with a focus on beverages), and more.
Read more about Krissy