Coca-Cola Is Launching These 4 New Beverages
The beverage giant is making huge moves in 2022.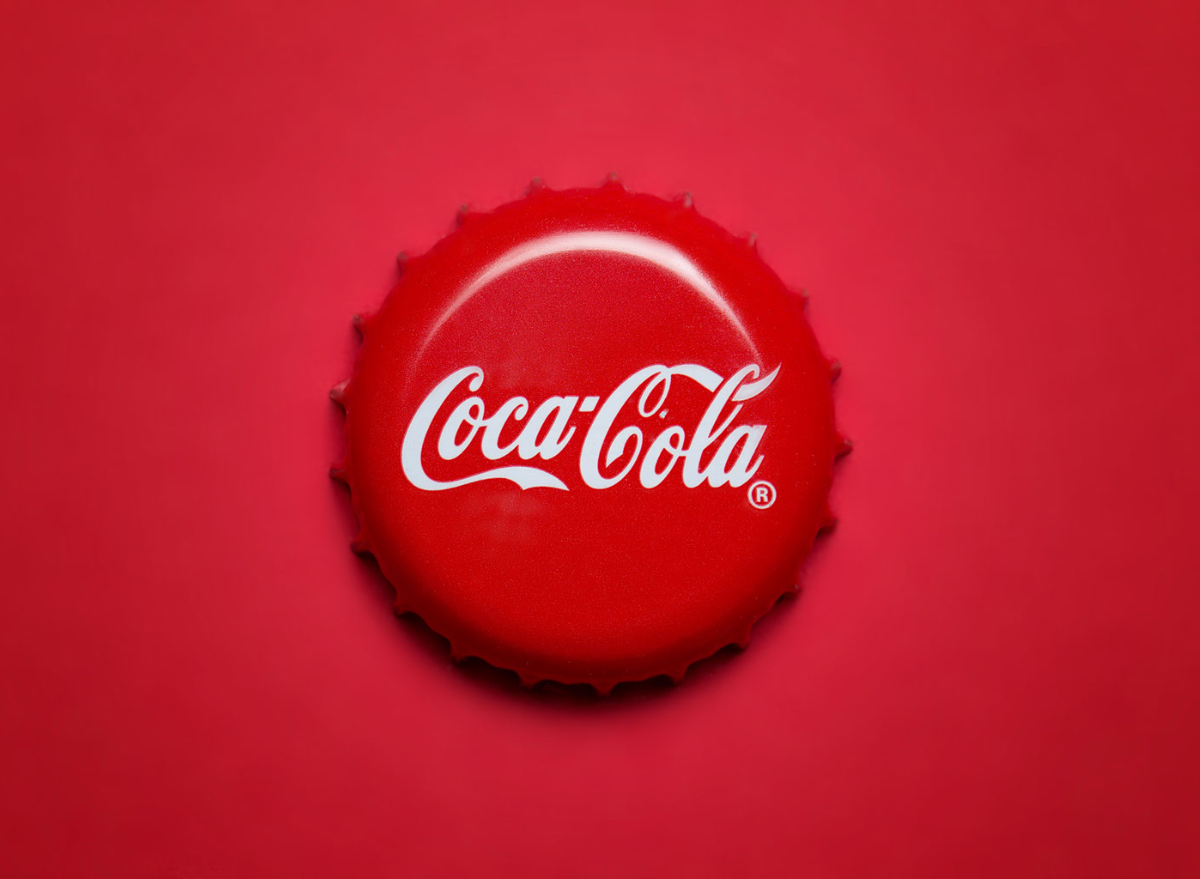 Big things are on the way from Coca-Cola this year.
In 2022, the beverage giant is updating its roster with four new drinks to come. From alcoholic drinks to new flavors, Coke is offering customers new ways to quench their thirst. 
Read on to learn more about the brand's latest offerings—and then check out 6 Things You'll See at Costco This Year.
This space-inspired soft drink is the newest addition to Coke's lineup with the release date of February 21. Although the flavor notes are currently unknown, a Twitter user who already tried the beverage said the new flavor tastes like "cream soda, caramel flavor" with a cotton candy smell. It will be available for purchase in individual 20-ounce bottles as well as 10-packs of 7.5-ounce mini cans. Starlight will also come in a sugar-free version. 
To be frank, the brand's description of the new drink is somewhat ethereal. 
"Inspired by space, Starlight was created with the vision that—in a world of infinite possibilities—somewhere in our universe, another kind of Coca-Cola, another way of connecting with each other might exist," the brand said in a press release. "It aims to bring space to life through a simple sip, capturing some of the mystery and essence of what we love about what lies beyond our atmosphere."
So what exactly does space taste like? A 2009 article published in The Guardian states that astronomers predict that the center of the galaxy may taste like raspberries and smell like rum. Sounds delicious to us.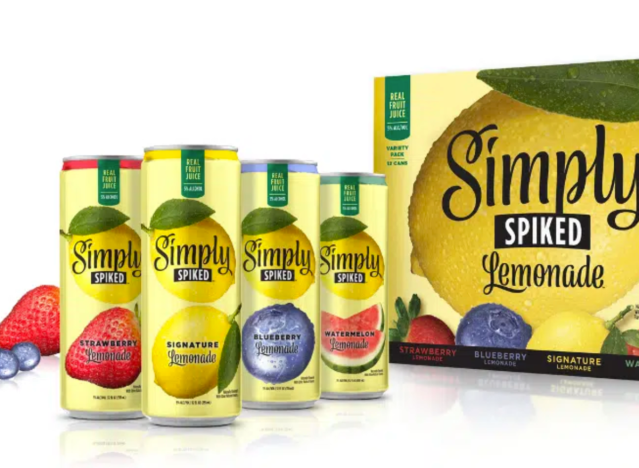 Gear up for a summer beverage that's both refreshing and alcoholic. The Simply juice brand, owned by Coca-Cola, has partnered with Molson Coors for a spiked lemonade concoction made with real fruit juice.
Available in four flavors (lemonade, strawberry lemonade, watermelon lemonade and blueberry lemonade) the variety pack of this new item will hit the grocery store shelves this summer. The spiked drinks will come in 12-ounce slim cans and contain 170 calories each with an alcohol content of 5% by volume. 
"We are excited to expand our relationship with products inspired by another one of our most valuable brands: Simply," Dan White, Chief of New Revenue Streams, Coca-Cola North America Operating Unit, said in a press release. "We believe people will be excited to try this delicious beverage when it arrives on shelves later this year."
Coca-Cola with Coffee Mocha
Coca-Cola has released a mocha flavor of its popular ready-to-drink line of coffee-infused soft drinks. Joining the already available dark blend, vanilla, caramel, and vanilla zero-sugar, the mocha flavor "sips like a Coke and finishes like a coffee," the brand says. 6254a4d1642c605c54bf1cab17d50f1e
All Coca-Cola with Coffee flavors are available in single-serve 12-ounce cans. Dark blend and vanilla are also available in 12-ounce four-packs. Each can contains 69 milligrams of caffeine, which is a little less than a regular cup of coffee but more than the 34 milligrams found in a regular Coca-Cola.
"We set out to grow occasions for the Coke brand during the mid-afternoon lull when we want a pick-me-up," Brandan Strickland, brand director for Coca-Cola Trademark, said in a press release. "Because we know that while there's nothing better than a 3 p.m. ice-cold Coke, we are competing with coffee during these break moments. We believe Coca-Cola with Coffee is the perfect choice for those who want the uplifting and refreshing taste of a Coke with the familiar flavor of coffee. The best of both worlds."
Topo Chico Ranch Water Hard Seltzer
Coca-Cola is partnering with Molson Coors again for another alcoholic beverage this year. Inspired by the taste of the Ranch Water cocktail recipe made famous by Texas bartenders, this hard seltzer features real lime juice and a "crisp, refreshing taste," according to the brand. 
The product is now available in stores across Alabama, Arizona, California, Colorado, Georgia, New Mexico, Oklahoma, Tennessee, and Texas. The release coincides with the introduction of the Topo Chico Hard Seltzer variety pack featuring flavors such as strawberry guava, pineapple, lemon-lime and mango. 
Topo Chico Ranch Water Hard Seltzer is available in 12-packs of 12-ounce slim cans. Each contains 100 calories and 4.7% alcohol by volume. 
"There's no cocktail in Texas more legendary than Ranch Water," Matt Escalante, senior director of hard seltzers for Molson Coors Beverage Company, said in a press release. "Given the love Texans have shown for Topo Chico Hard Seltzer, it's only natural for the brand to refresh the taste of the classic Texas drink like only we can. "
Kristen Warfield
Kristen Warfield is a graduate of SUNY New Paltz's journalism program in the Hudson Valley region of New York.
Read more about Kristen