Costco Is Bringing Back This Beloved Bakery Item
Reports show it's back, but here's why you should think twice before picking it up.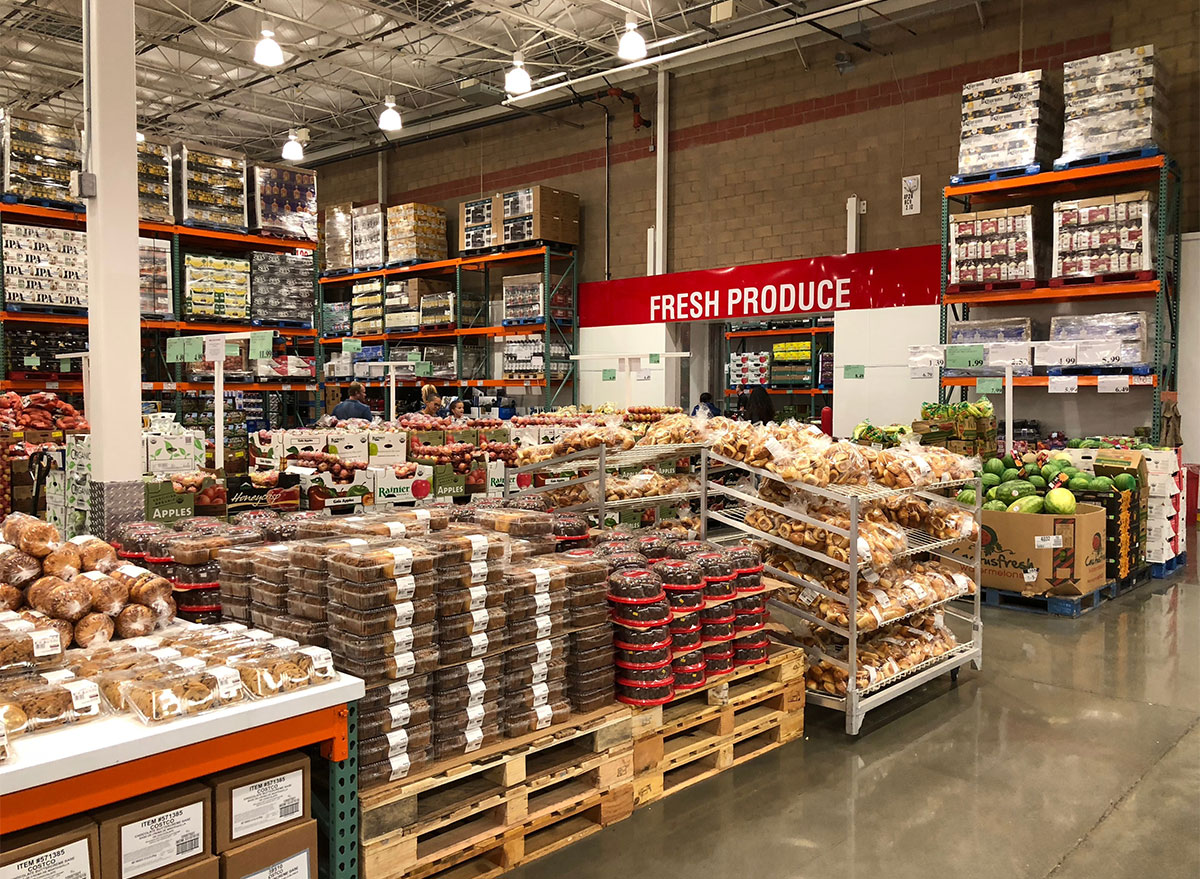 What's sweet, cinnamony, glazed with icing, and back at Costco? The Cinnamon Pull-A-Part pieces!
News hit the internet back in October of 2020 that the treat was being discontinued, and fans were understandably upset. But according to the Instagram account @costcobuys, the favorite is back in the bakery section. It comes with 12 pieces in a circular tin that only requires 15 minutes in the oven at 325 degrees Fahrenheit. It's also only $6.99. (Related: Want to stay home? Here are the 100 Easiest Recipes You Can Make.)
Fans in the comments are delighted — saying the Costco Cinnamon-Pull-A-Part is "bliss," "amazing," and "delicious" all at an affordable price. One even mentions how they freeze well, too. Quite a few talk about how the stash they brought home didn't last long at all.
As warm and wonderful as they may be, buying most items from the bakery section at Costco should be taken with a grain of salt — in this case, a grain of sugar. We have to agree with the commenter who called it a "Calorie bomb," especially with thick, sugary icing on top.
Cinnamon is good for you and a great addition to the most important meal of the day as well as any other snack or meal. But when it's combined with flour, cream cheese, brown sugar, shortening, and artificial colors and flavors like in the Costco Cinnamon-Pull-A-Part — your blood sugar can be out of wack and you'll probably be hungry sooner, not to mention many other side effects.
Luckily, Costco makes it a little easier if you still want to dive in to this sea of icing. It's already in 12 pieces ready to share! And if you're still craving the cinnamon taste, here's a Healthy Cinnamon Roll Overnight Oats Recipe.
To get all the latest Costco news delivered right to your email inbox every day, sign up for our newsletter!
Amanda McDonald
Amanda has a master's degree in journalism from Northwestern University and a bachelor's degree in digital journalism from Loyola University Chicago.
Read more about Amanda