Costco is Bringing This Beloved Treat Back to the Food Court
The new version of this treat could be on its way to a food court near you soon!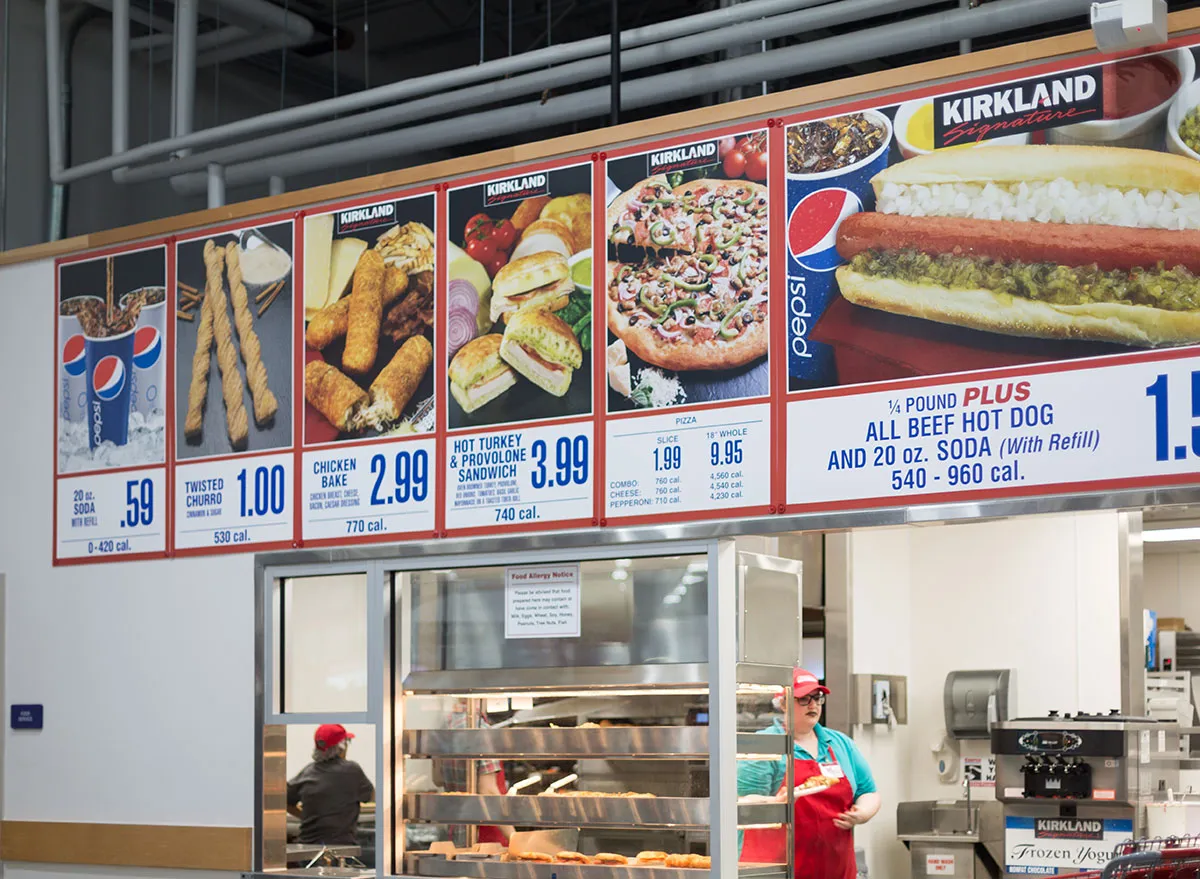 The Costco food court churros are an iconic treat to end a successful shopping trip, and after disappearing from the menu last year, fans have spotted evidence that they are coming back soon.
Back in August 2020, news that the cinnamon sugar-coated churros were getting an upgrade and were in testing at one location surfaced. Although the price changed from $1 to $1.49, so did the size—and Costco customers were still delighted. Now, according to a post from the Instagram account @costcobuys of a sign at the Huntington Beach Bella Terra Costco in California, the Twisted Churro is officially on its way back. (Maybe you're still cooking more at home, and if so, here are the 100 Easiest Recipes You Can Make.)
One commenter reported seeing the same sign at a store in Irvine, Calif., too. Others took the news well saying "FINALLY 😍🎉," and they are "SO FREAKING EXCITED OMG 🙌🏼" about the return.
Another simply said, "Today is the best day ever!!!!!"
Another item that resurfaced after months of being gone was the chicken bake back in September. But other items aren't as lucky as that one or the Costco food court churros. Things like the hot turkey and provolone sandwich and the acai bowl have yet to become available again.
There's no word yet on whether or not there is an official release date, but Eat This, Not That! has reached out to the company for more information.
According to Costco's COVID-19 website, the food court is still operating with a limited menu and no seating is available. For any condiments for your takeout order, as a Costco Food Court employee.
This isn't the only thing that may be different when you go to your local wholesale location soon, because Costco Just Made These Two Major Changes to Its Store Services.
To get all the latest Costco news delivered right to your email inbox every day, sign up for our newsletter!
Amanda McDonald
Amanda has a master's degree in journalism from Northwestern University and a bachelor's degree in digital journalism from Loyola University Chicago.
Read more about Amanda