4 Beloved Costco Food Court Favorites That Are Now Overrated, Say Members
The Costco food court may be cheap, but loyal shoppers wonder if the poor quality is even worth it.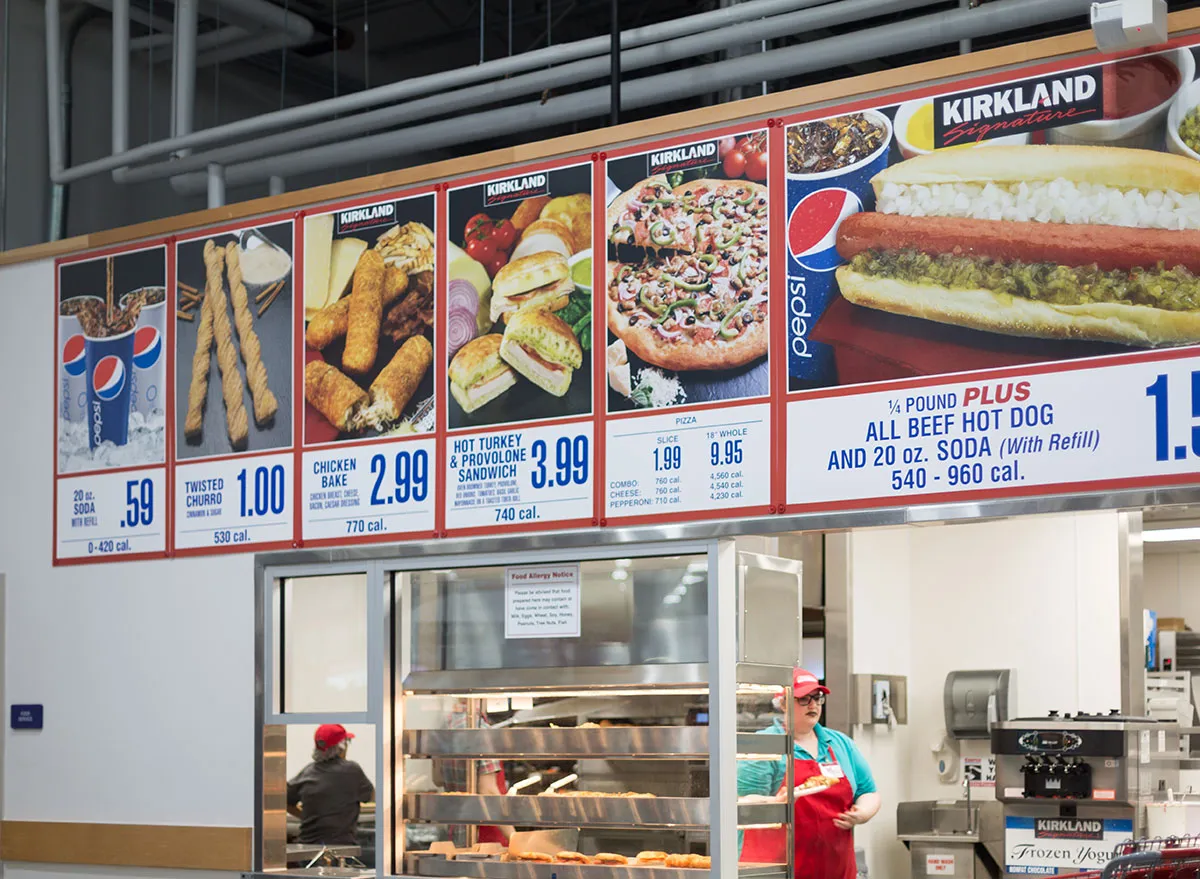 Although Costco is known for its startlingly cheap prices—especially at the beloved food court—some loyal Costco shoppers are taking note of how the quality of their former favorites seems to be declining. Whether it's due to the complications of the pandemic, or inflation issues, customers wonder what's worse: increasing prices for better quality, or settling for poor quality at the same prices?
According to Costco members, it seems Costco values price over quality, and the "hype" around some of these products seems to be slowly dwindling because of it. Here are a few of the Costco food court favorites that members say are now overrated. Plus, don't miss What Is the Costco Death Star? And Why You Should Know About It.
Pizza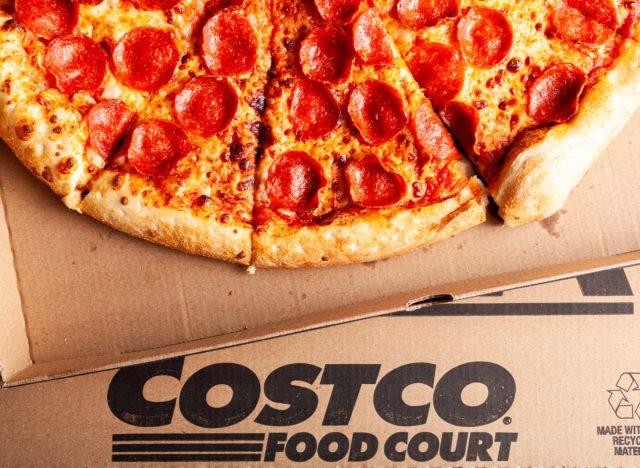 Probably one of the most controversial items on the Costco food court menu is the slice of pizza. While the price for their giant slice remains at $1.99, the quality doesn't seem to live up to customer standards—especially now that the beloved combo pizza is no longer available.
A few honest reviews in a recent Reddit thread started it all, where customers talked about how disappointing the slice continues to be. "They've changed. Their pizza isn't the same as it was even 6 months ago. Not even worth it anymore for that cardboard," writes Reddit user u/Sbuxshlee. "Ever since they got rid of the mixed/combo pizza, I couldn't agree more. I never get anything from the Cafe anymore, I'd rather just eat elsewhere," writes u/droolforfoodz.
Churros
They may be a delectable treat served with caramel and chocolate dipping sauces, but unfortunately, this sugary snack doesn't seem to live up to the hype for most.
"The churros taste like the way play-doh smells. I can't do it," says u/ama_koolaid. "I had a churro that was really dry and not the fluffy crunch I remembered as a kid," says Reddit user u/learningtodiy in a recent post about the food court's quality going down.
Hot Dog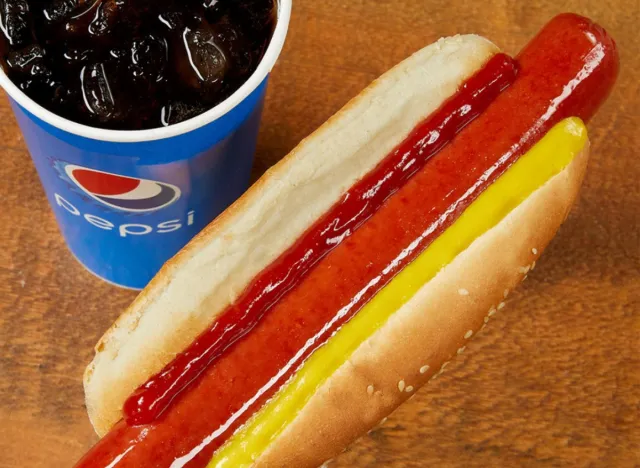 The hot dog may be just as cheap as the pizza, but now that it's not served with its usual toppings ( like chopped onion and pickle relish), many customers seem to be disappointed by the result.6254a4d1642c605c54bf1cab17d50f1e
"I used to get a hot dog with fresh chopped onions and mustard every time I went to Costco," writes u/canon12. "Since the COVID started there are no chopped onions or pickle relish. I get it that it wouldn't be the safest thing but hope they eventually return to the bar."
"The other day I got two hot dogs and the worker pulled the cold bread right out of the plastic bag instead of putting it in the steam warmer," admits u/Comments_Wyoming.
Chicken Bakes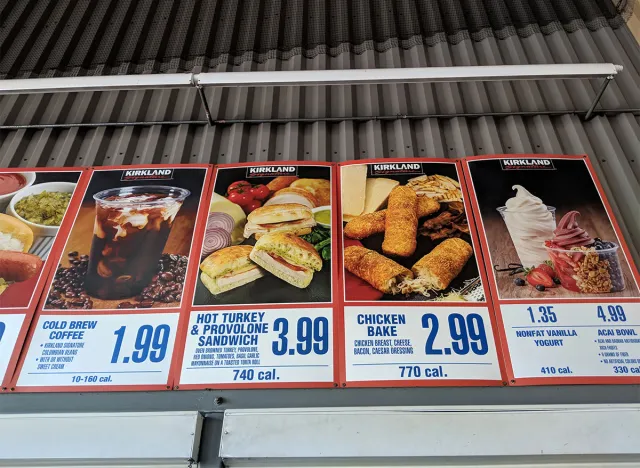 While there seem to be mixed opinions about the quality of the food court chicken bakes, some loyal customers are noticing differences that aren't so subtle.
"The chicken bakes are now brought in frozen rather than made fresh," says u/white-christmas. "I keep telling my husband the chicken bakes aren't good anymore but he thinks they're the same as they used to be," writes u/Moms_Chapagetti. "They taste gritty to me." Others remark that they are smaller, have less chicken, and just don't take the same.
Sadly, these perennial Costco favorites may not live up to the hype anymore.