Costco Just Added A Brand New Food Court Menu Item Here
But there's a catch, and fans are antsy!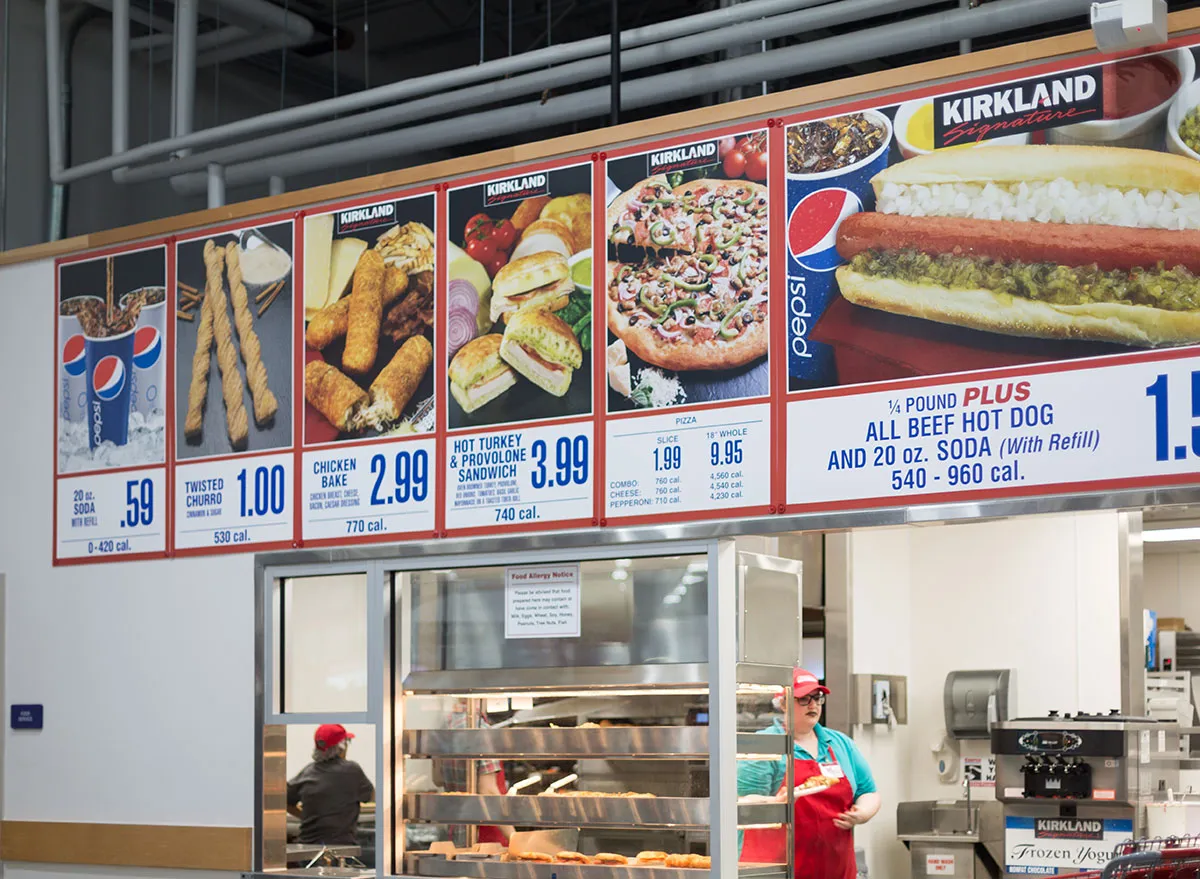 Nowadays it seems like every fast-food chain has their version of the chicken sandwich — igniting the Chicken Sandwich Wars to new heights. Could Costco be throwing its version into the mix? A Crispy Chicken Sandwich has been spotted on the food court menu at a Costco in Canada!
Shoppers in Vancouver, just north of Seattle, found the sandwich recently, according to a post from Instagram account @costcodeals. It looks like a typical chicken sandwich option and has spicy mayo on a soft cheese bun — no pickles, though. (Related: Costco Foods You Should Always Avoid, According to Nutritionist.)
 

View this post on Instagram

 
Costco fans in the comments say it's delicious, and even more are hopeful that the sandwich will make its way south into the U.S. soon. One says it definitely needs the pickles!
A spokesperson for the chain told Eat This, Not That! that Costco has no comment on whether or not the Crispy Chicken Sandwich will make its way stateside anytime soon, so U.S. shoppers will just have to wait.
No matter where it is, if you choose to order it be aware that just the sandwich alone has 810 calories. That's more than Popeyes — which has 699 — and Zaxby's — which has 730. The Costco food court chicken sandwich also doesn't include any sides, it's all sandwich. Before your next one, here's a full listing of the best and worst chicken sandwiches out there.
To get all the latest Costco news delivered right to your email inbox every day, sign up for our newsletter and follow us on Facebook, Instagram, Twitter, Pinterest, and YouTube!
Amanda McDonald
Amanda has a master's degree in journalism from Northwestern University and a bachelor's degree in digital journalism from Loyola University Chicago.
Read more about Amanda