Costco and Publix May Be Facing Rotisserie Chicken Shortages
The iconic item is hard to find right now for some shoppers.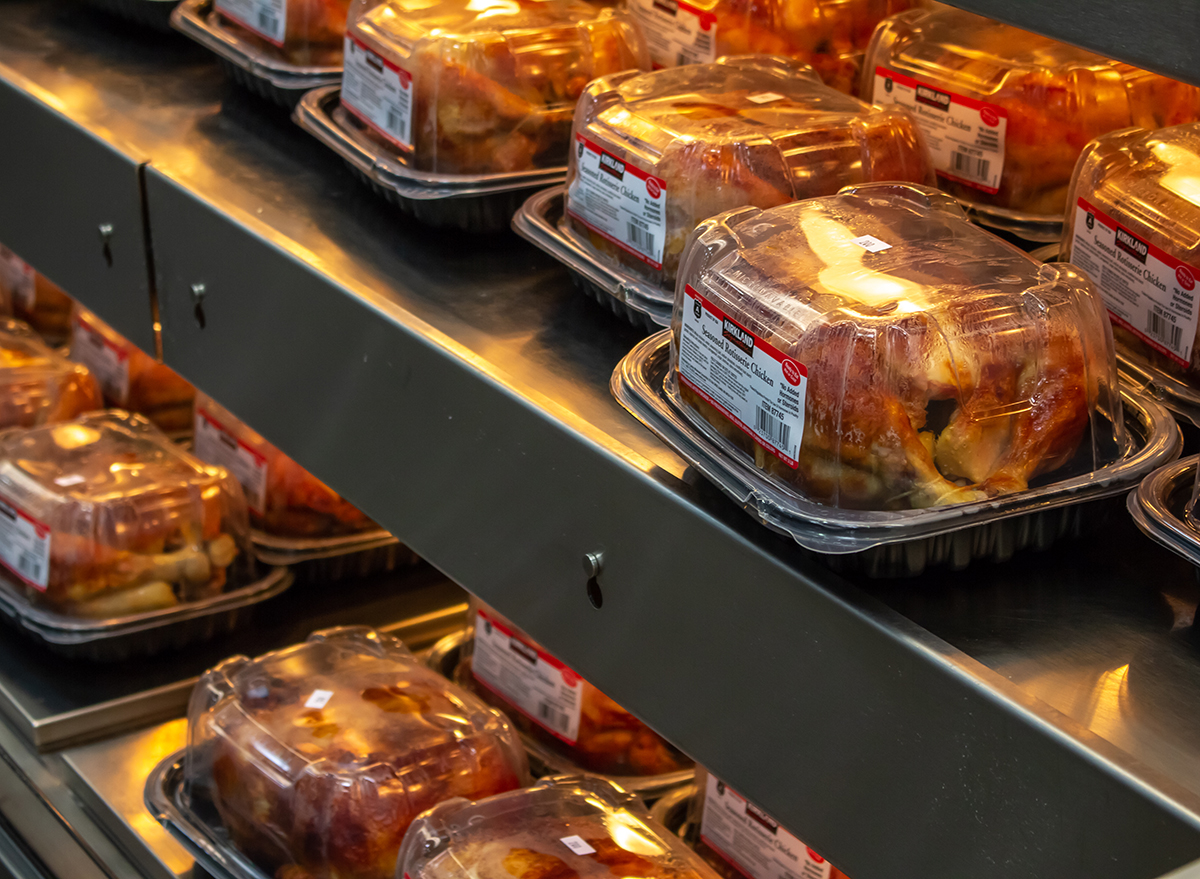 The rotisserie chickens available for purchase at Costco, Publix, and other stores are certainly a highly sought-after, money-saving grocery item, considering they can be used in a variety of different ways and in lots of recipes. Rotisserie chickens are so popular, in fact, that Costco sold more in 2021 than ever before: To the tune of a whopping 106 million birds. Southern grocery chain Publix also sells a popular rotisserie chicken that may look plain but is indeed a fan favorite.
However, recent reports from shoppers say they are finding it hard to find rotisserie chicken at the two major grocery chains, suggesting a shortage could be near. Keep reading to find out more, and next, don't miss these 6 Things You'll See at Costco This Year.
Costco members say they've had to wait for rotisserie chicken.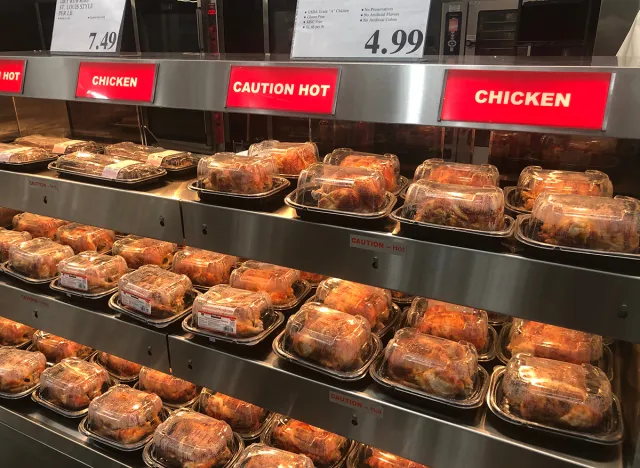 Costco members on Twitter are saying that they—along with lots of others—have had to wait for the deli workers to ring the bell and put out fresh rotisserie chickens at the warehouse this month.
Rotisserie chicken shelves have been bare at Publix too.
Publix locations in Florida and other states are also out of the rotisserie chickens lately, shoppers say.
The low supply may not be because of supply chain issues.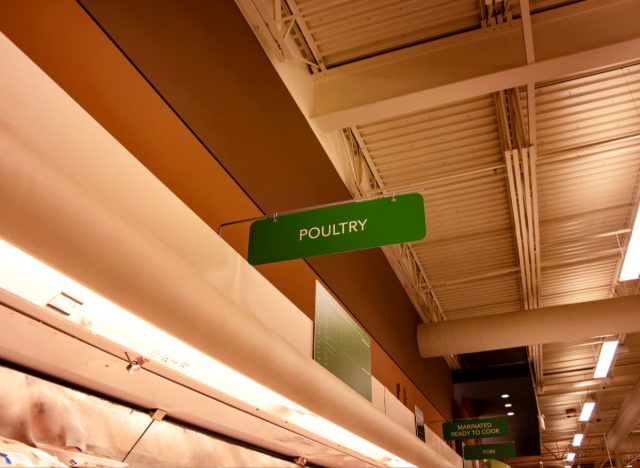 A report from The U.S. Sun says that a lot of the low supply issues at these two grocery stores are due to an outbreak of the bird flu. Public risk is low, but USA Today reports that 300,000 birds are affected by a strain called H5N1, including a flock of broiler chickens at a Tyson Foods farm in Kentucky. Birds in Indiana, Virginia, and Tennessee are also involved.
"Tyson Foods is prepared for situations like this, and we have robust plans in place, which we are now executing," the company said in a statement to the news outlet. "This includes heightening biosecurity measures at other farms in the region, placing additional restrictions on outside visitors and continuing our practice of testing all flocks for avian influenza before birds leave the farms. Tyson Foods' chicken products remain safe: the USDA confirms that avian influenza does not pose a food safety risk to consumers in poultry that is properly prepared and cooked."
It's not confirmed that the outbreak is tied to the low supply of rotisserie chickens, but Eat This, Not That! has reached out to Costco and Publix for more information.
Reports are also suggesting Costco's signature item could go up in price.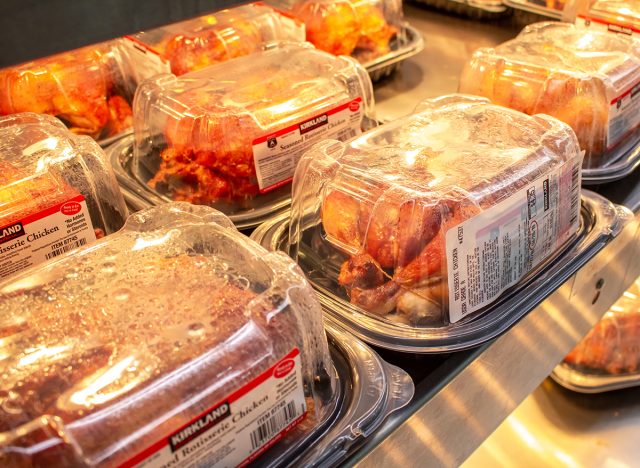 Although the warehouse chain hasn't raised the price of its rotisserie chicken since 2009 in addition to other cheap favorites, some members are wondering if the recent inflation uptick will eventually trickle down to the $4.99 price tag in the deli section.6254a4d1642c605c54bf1cab17d50f1e
Meat prices have increased in grocery stores across the nation since the pandemic began. Time will tell if the warehouse chain raises the price.
In the meantime, Costco Just Brought Back These Bakery Items and Treats for Spring.
Amanda McDonald
Amanda has a master's degree in journalism from Northwestern University and a bachelor's degree in digital journalism from Loyola University Chicago.
Read more about Amanda