Costco Is Selling This Popular Starbucks Lookalike Item
It looks the same, but does it taste like it?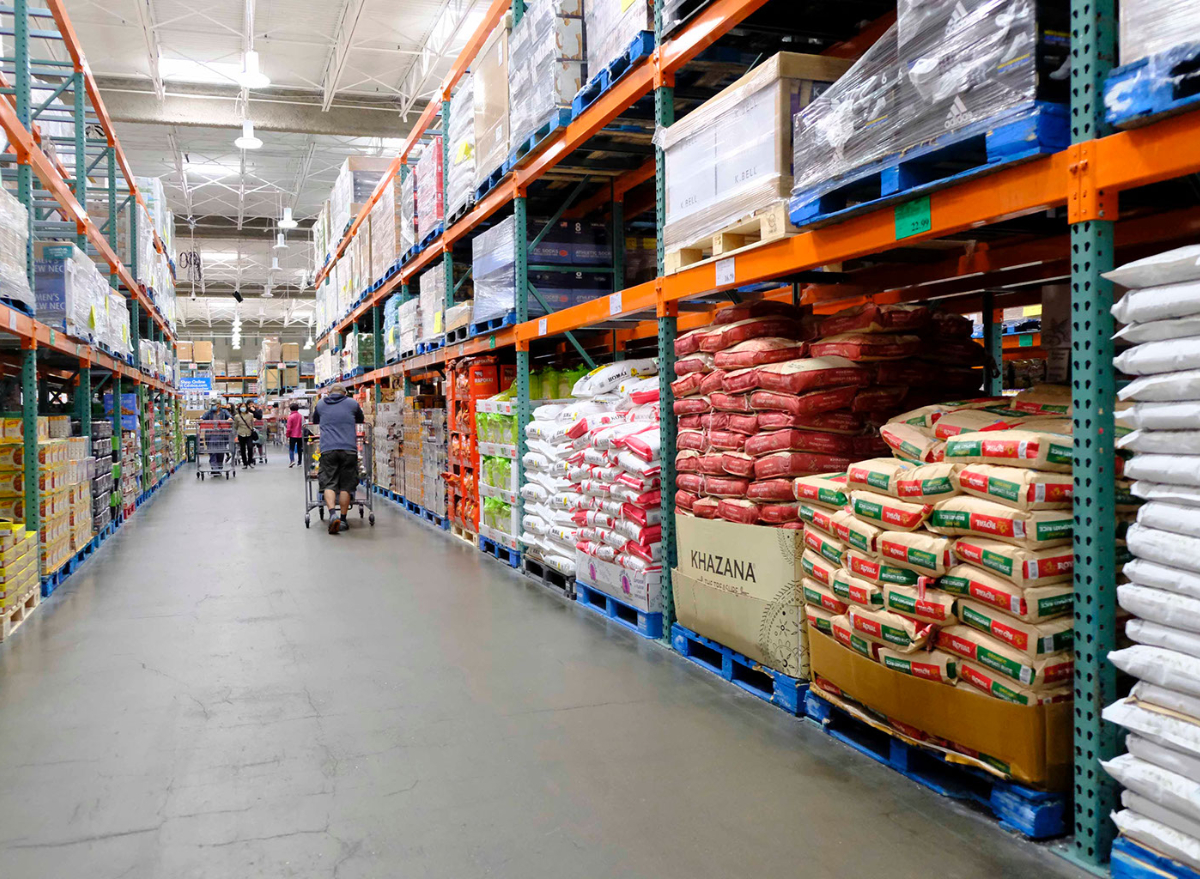 Sometimes grocery stores and restaurants will come out with items or ideas that give customers the best of both worlds. Right now there are fast-food chains opening up at Walmart and signature restaurant foods available at grocery stores across the country—with another one available at Costco (kind of).
Amidst all the other frozen favorites in each warehouse is a box of breakfast sandwiches that will make any Starbucks fan look twice. The Grace Gourmet Bacon, Gouda & Egg Sandwiches look and sound very similar to the coffee chain's version, and it is tripping up members.
Costco members on social media have spotted the sandwich in warehouses.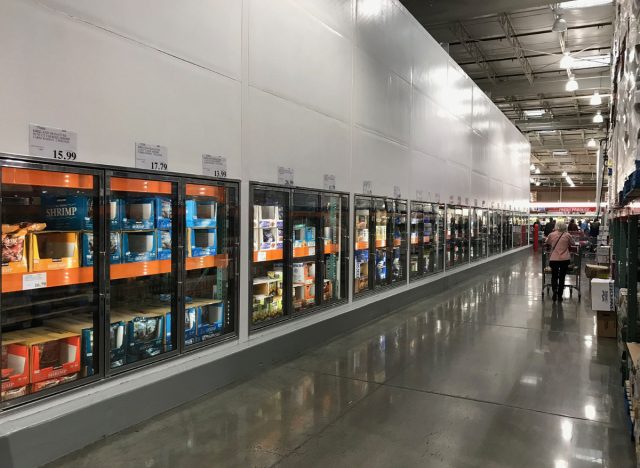 Instagram account @costcobuys posted about the sandwiches on April 9, showing the box and its $13.49 price.
According to the box, it contains eight sandwiches that are made with a soft Ciabatta roll, cage-free eggs, Gouda cheese, and bacon. "Wow those look just like the Starbucks ones," one person commented on the post.
There are some differences between Costco's and Starbucks' versions.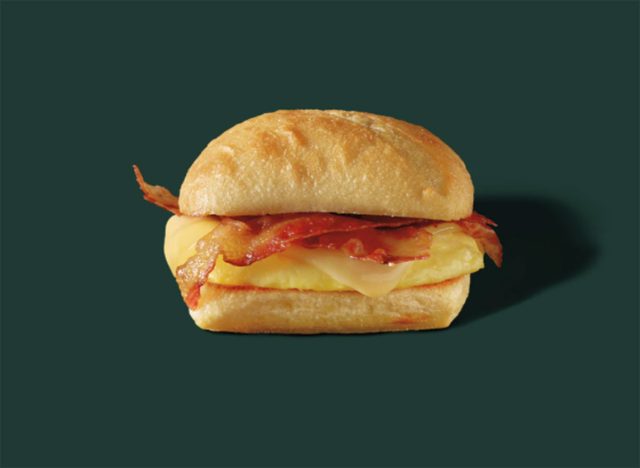 While they look like they could be twins, the two sandwiches are different, according to the nutritional information. The Costco bulk version contains 290 calories, 13 grams of fat, 5 grams of trans fat, 620 milligrams of sodium, 26 grams of carbs, 1 gram of fiber, 3 grams of sugar, and 15 grams of protein per sandwich.6254a4d1642c605c54bf1cab17d50f1e
Starbucks' Bacon, Gouda & Egg sandwich is actually made with a parmesan egg frittata and has 360 calories, 18 grams of fat, 7 grams of trans fat, 720 milligrams of sodium, 35 grams of carbs, 1 gram of fiber, 2 grams of sugar, and 19 grams of protein.
Members are divided about whether Costco's sandwich is a good Starbucks dupe or not.
One commenter on @costcobuys' post said that "These are better than the Starbucks ones. Soooooo good." However, another said they are not and aren't very good.
This isn't the first time the big-box retailer has had the sandwiches in its freezers. Back in October Instagram account @costco_doesitagain found them (for $1 cheaper, too). They were also spotted by the Instagram account @costcohotfinds in January of 2022. Most comments say the Costco sandwich does taste like Starbucks or is "pretty close".
So whether or not it tastes like a good at-home substitute is up to you. Regardless, Costco's version is cheaper—at $13.49 a box, each sandwich is a few dollars less than Starbucks' at about $1.70 each. The coffee chain usually sells its version for around $4.
What other restaurant favorites does Costco have?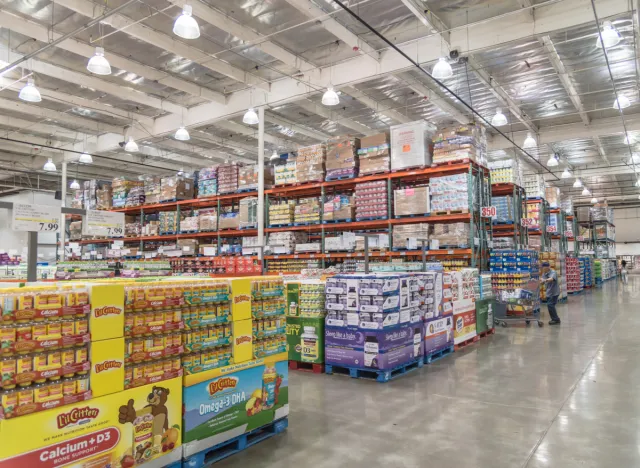 Since it's a big warehouse filled with around 4,000 SKUs, there are other restaurant favorites on sale at Costco. Right now members can find a four-pack of Panera's beloved Mac & Cheese or a cheesecake from Junior's. Plus, other grocery stores are stocked with favorites from Red Lobster, White Castle, and more.
In other news, even with inflation reaching record highs right now, here are the 5 Costco Items That Will Never Rise in Price.
Amanda McDonald
Amanda has a master's degree in journalism from Northwestern University and a bachelor's degree in digital journalism from Loyola University Chicago.
Read more about Amanda