Doing This One Simple Thing Will Keep Your Weight Down, Says New Study
How one metric (hint: it's not "10,000 steps") tells you if you're getting enough meaningful exercise.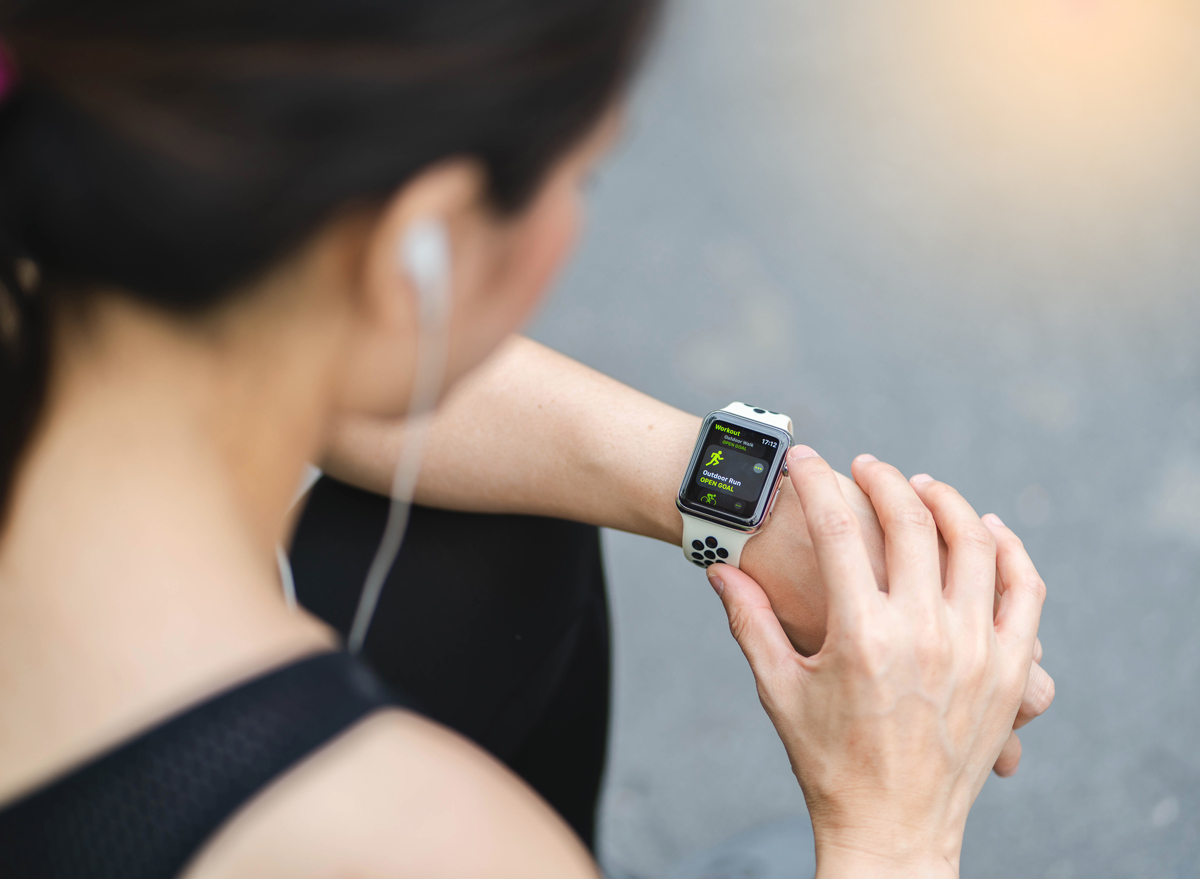 As the inventor of the concept of the "fitness age"—and a physiologist responsible for no shortage of breakthroughs in the field of exercise research—Ulrik Wisløff, Ph.D., is someone who commands a lot of attention in health and fitness circles. More recently, Wisløff unveiled a concept he calls Personal Activity Intelligence (PAI), which is essentially an algorithm that produces a single score that not only rates your physical activity but also tells you "how much exercise is needed for maximum protection from cardiovascular disease mortality and other lifestyle disease mortality." In the simplest terms, the better your PAI score, the healthier and fitter you'll be, and the longer you'll live.
This week, a new study published in the June 2021 edition of The Lancet Regional Health – Europe advanced the research into PAI by revealing exactly what your PAI score needs to be to ensure that you not only live longer, but also don't gain weight. Read on for more about PAI, how this one metric works, and what exactly it means for you and your own fitness regimen—as well as your weight loss goals. And for more ways to live a longer life, make sure you're aware of the Totally Surprising Things That Affect Your Lifespan, According to Science.
So, What on Earth Is PAI?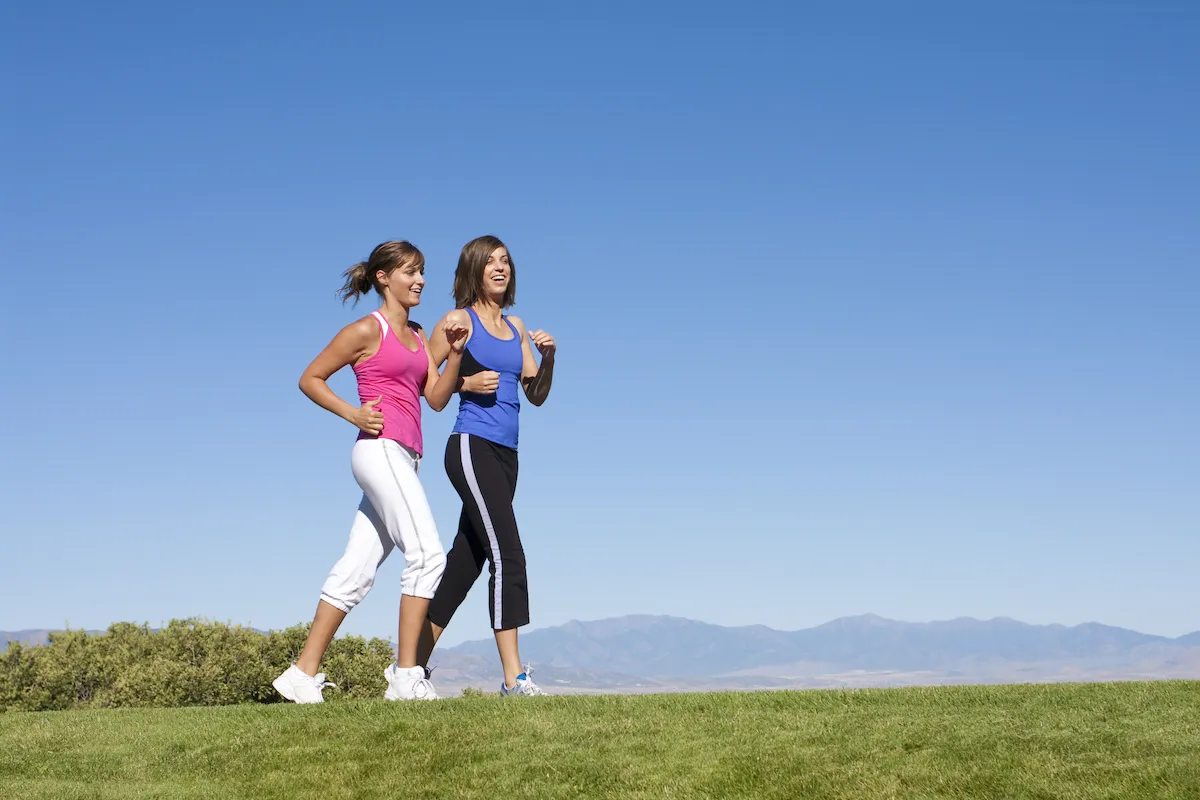 In 2016, Wisløff defined and detailed the concept of PAI in a study published in The American Journal of Medicine, where he and his team argued that current government-backed exercise guidelines (such as achieving at least 150 minutes of moderate-intensity exercise every week) and popular exercise goals such as "10,000 steps per day" and "30 minutes of activity per day" are too arbitrary, "vague, and misleading."
Unlike those metrics, PAI puts practically all emphasis on your heart rate. (Put simply: The more you get your heart rate up, the better your PAI score will be, and the longer you'll live.) To test the PAI algorithm, Wisløff and his research team analyzed 70,535 participants aged 20 to 74 who participated in one famous health study, and the team argues that achieving a score of 100 in PAI over the course of a week will reduce your risk of early death. For more great fitness advice, see here for 4 Amazing Ways to Lose Weight While Walking for Just 20 Minutes, According to a Top Trainer.
Here's an Example of How PAI Works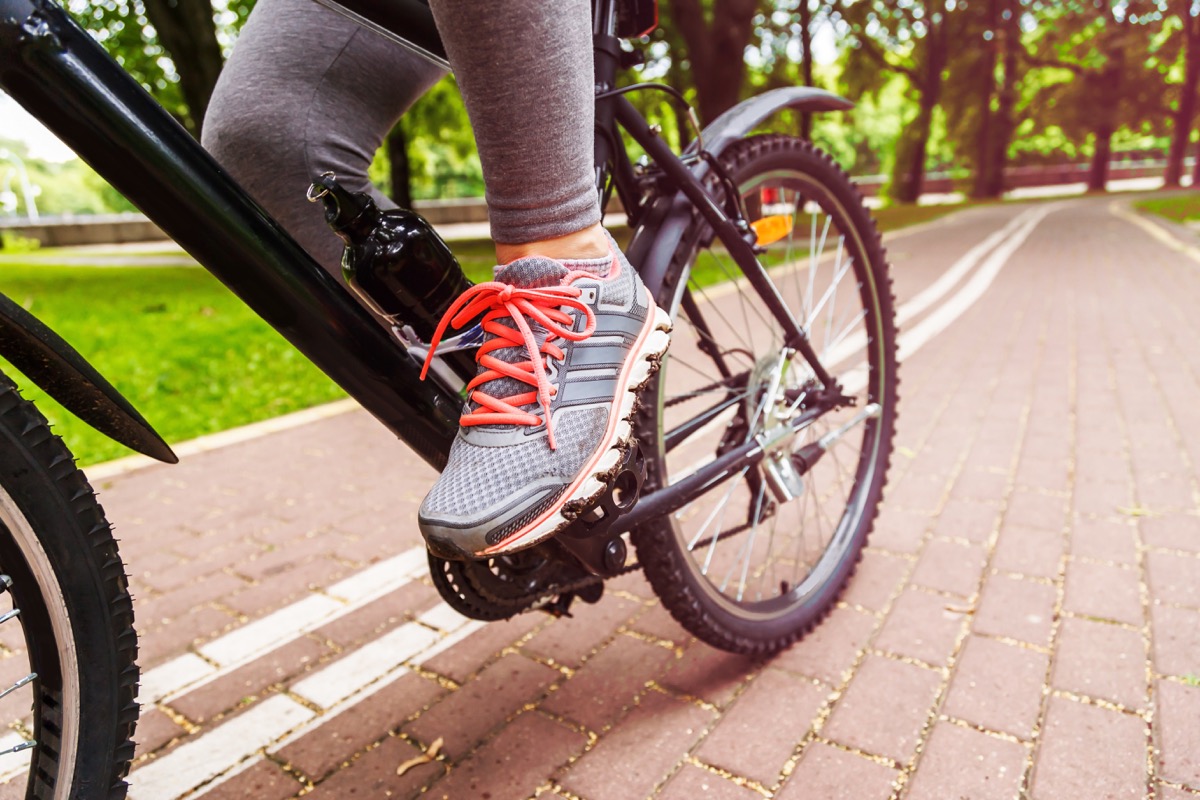 According to PAI Health, here's an example that explains how the concept of PAI in real-world terms. On one day, a woman named Dalia walks 20 minutes to and from work. She also walks 45 minutes with a friend in the park. Though she hit her 10,000 steps-per-day goal of physical activity, her "heart rate stayed low, meaning the overall health benefits are limited." When her heart rate activity was rated by the PAI algorithm, she received a score of 10 for the day.
On another day, she repeated her commute by foot for 20 minutes, but instead of walking with a friend in the park, she took her bike out for a hilly 45-minute ride, following by some strength training at home. Though she only achieved 5,500 steps and fell short of her 10,000-step goal by an enormous margin, her heart rate was far more elevated. When her heart rate activity for the day was run into the PAI algorithm, she got a PAI score of 35.
If you're wondering how to figure out your PAI score, Wisløff and his team have released and app where you input your activity. Important note: You need a heart monitor.
Now, What Should Your PAI Be for Keeping Weight Off?
In the new study, published in the June 2021 issue of The Lancet Regional Health – Europe, Wisløff's research team turned its focus from longevity to weight management.
"Previously, we found that 100 PAI a week can give us a longer and healthier life without cardiovascular disease. Our new study shows that PAI can also help people maintain a healthy body weight," researcher Javaid Nauman, from the Norwegian University of Science and Technology, remarked in the study's release.
Having analyzed more than 85,000 participants of the Trøndelag Health Study, the team found that going from a zero PAI to a score of 100 PAI (or more) was associated with a "lower body weight and improved health outcomes."
What Does 100 PAI Actually Look Like, In Real-World Terms?
"A score of 100 PAI can be obtained by combining 60 weekly minutes of brisk walking, 40 weekly minutes of cycling, 50 weekly minutes of swimming, 30 weekly minutes of dancing/aerobics, and 20 weekly minutes of running," says the study. And if you walk for exercise, make sure you're up to speed on The Secret Trick for Walking for Exercise, According to Health Experts at Harvard University.6254a4d1642c605c54bf1cab17d50f1e
William Mayle
William Mayle is a UK-based writer who specializes in science, health, fitness, and other lifestyle topics.
Read more about William