The 3 Eating Habits LeBron James Swears By
James keeps his health in check by relying on healthy eating habits and regular exercise.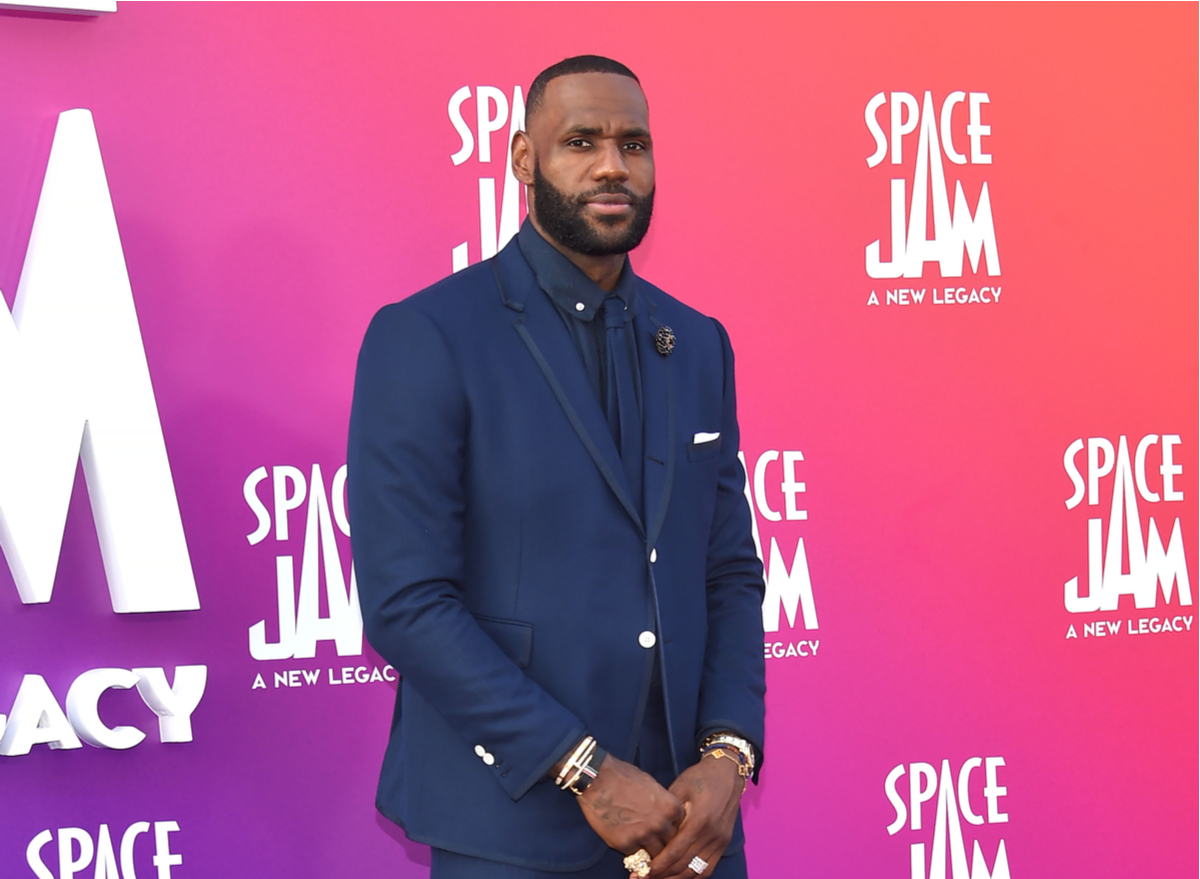 LeBron James, LA Lakers star, 37, has had a successful long-term relationship with basketball dating back to his early childhood.
He was the first underclassman to be featured in Sports Illustrated during high school and was selected for the NBA draft after his senior year in 2003 by the Cleveland Cavaliers. James went on to set an NBA record for being the first prep-to-pro player to score the most points during their debut game in his first regular season game.
In 2004, James founded the LeBron James Family Foundation, which invests in educational resources for children in James' hometown of Akron, Ohio, encouraging generational change for the good.
James' commitment and determination to his craft have led to numerous endorsements, awards, and achievements, including placing second to Michael Jordan in January 2022 for posting 40 points and zero turnovers at age 37.
The latest news on the pro basketball player involves his injury on March 27. James' sprained left ankle will prevent him from participating in the remainder of the 2021-2022 NBA season with the Lakers. James will rest during his "off" time and is expected to make a full recovery, but how will he remain healthy while he's out for the season?
In October of 2021, James invested in Tonal, a digitally smart at-home strength training machine. Tonal's founder and CEO Aly Orady said, "To have LeBron James—one of the greatest athletes in the world—invest in Tonal is a pinnacle moment for us." Perhaps James will use the smart gym during his seasonal time off?
In addition to his NBA achievements and contributions to society, James keeps his health in check by relying on healthy eating habits and regular exercise.
Here are a few of the eating habits that LeBron James swears by.
James eats foods high in protein and fiber.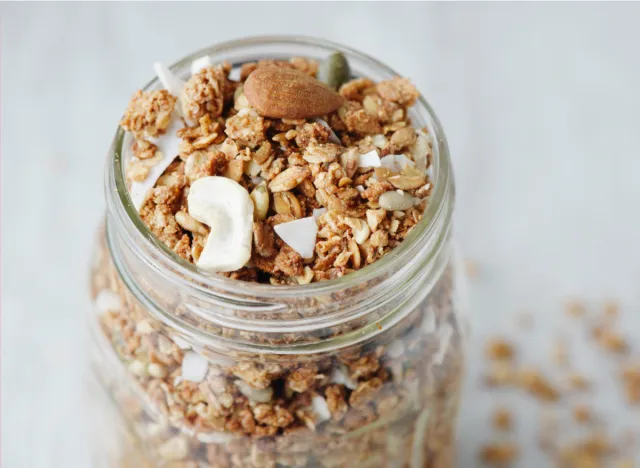 James' chef, Dena Marino, shared a high-protein granola recipe on Instagram that the star athlete enjoys. The oat-free recipe contains protein sources such as almonds, cashews, pecans, and egg whites. In addition, the granola recipe calls for spices, honey, and maple syrup for added sweetness.
Pecans are an excellent source of protein, fiber, omega-3 fatty acids, potassium, magnesium, and calcium, according to WebMD. Other nuts, such as cashews and almonds, contain vitamin K, vitamin B6, and vitamin E and may help lower blood pressure and lower cancer risk.
Add a boost of fiber to James' granola recipe by incorporating oats. WebMD says that consuming oats may help reduce cholesterol and high blood sugar levels. Oats may also help curb your appetite by satisfying your hunger for more extended amounts of time.
James drinks red wine.
You may be surprised to find out that James drinks a nightly glass of red wine. He told ESPN, "I've heard it's good for the heart. Listen, I'm playing the best basketball of my life, and I'm drinking some wine pretty much every day. Whatever it is, I'll take it."
While we know that drinking moderate amounts of red wine won't burn fat, we do know that it provides some health benefits. Red wine is rich in antioxidants and supports a healthy cardiovascular system. The key is to drink red wine in moderation.
James cuts sugar and amps carbs.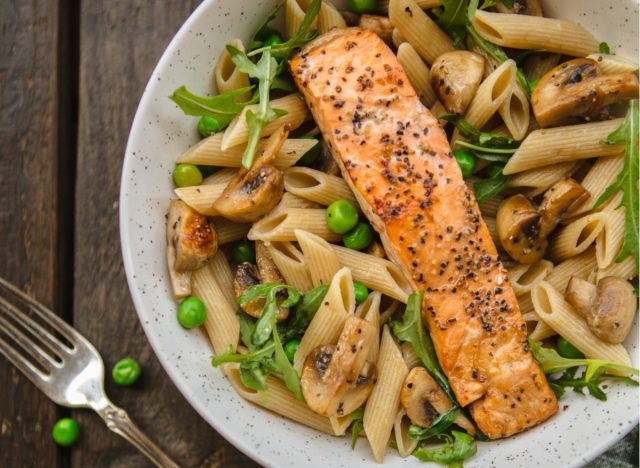 James has said he's tried many eating plans but now sticks to a regular, balanced diet. He admitted to Sports Illustrated about one of his diets, "I had no sugars, no dairy, I had no carbs. All I ate was meat, fish, veggies, and fruit. That's it. For 67 straight days."6254a4d1642c605c54bf1cab17d50f1e
According to Men's Health, his diet consisted of lobster, asparagus, arugula salads, and nuts, among other lean, low-carb foods.
During playoffs, James forgoes sugars and amps up carbs to elevate his performance. In a YouTube video posted by Uninterrupted, James said of his diet, "The thing that I started cutting down is the sugars. When it comes to the playoffs, it kinda slows down the process of recovery. Throughout the regular season, it's okay to have a little bit of it. But in the postseason, optimal recovery—whoever can recover the fastest from game to game is going to put themselves in a position to be successful the next game."
He explained, "So, the sugars I kinda cut out, but the carbs I kinda ramp up. Because you're losing so many calories, you're burning so many calories, burning all your energy throughout those games. So, I kinda go heavy on the carbs because it gives you energy. It's worked for me."
For more on celebs and their healthy eating habits, check out The 5 Eating Habits Tom Brady Swears By.
Shaye Glisson
Shaye was born and raised in Houston, TX. She is a freelance Lifestyle/Beauty/Wellness writer and a licensed Cosmetologist with several years of writing experience.
Read more about Shaye