Every Food & Beverage Company Halting Operations In Russia
The list of brands boycotting the Russian market keeps growing.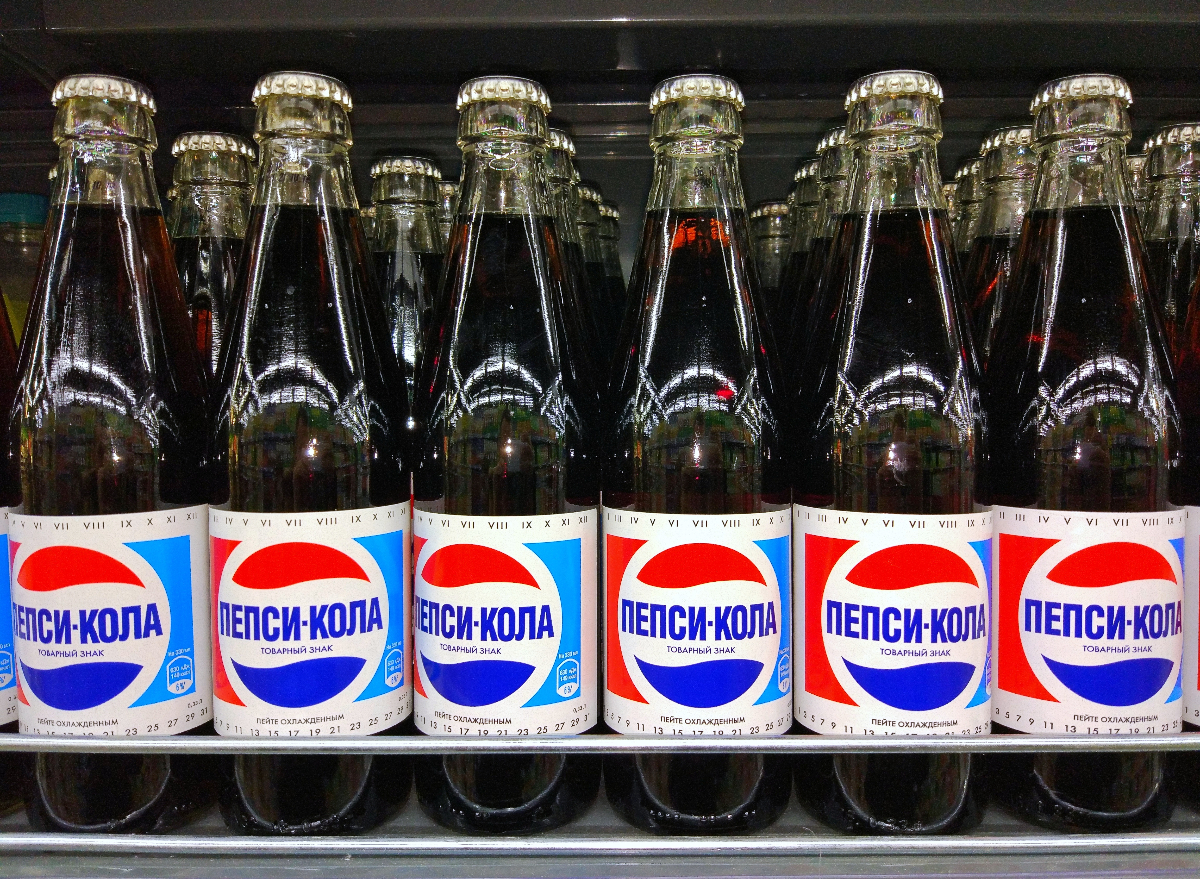 Russia's invasion of Ukraine started on Feb. 24, and many western consumer brands—from Apple to Nike—divested Russia of their business in the following days.
Food companies and American fast-food chains, which operate thousands of locations in the country, recently started joining the growing list of businesses ceasing operations there. Pressure had been mounting on giants like McDonald's and Coca-Cola to publicly declare their own measures against Russia, with hashtags #boycottmcdonalds and #boycottcocacola trending on Twitter on Monday and over the weekend.
Here are all the American food and beverage giants halting business in Russia.
McDonald's
Being the only chain that owns most of its Russian restaurants (and therefore has the power to close them), McDonald's found itself under growing pressure from the public to distance itself from Russia. It was the first major fast-food chain to do so, announcing on March 8 that it would be shutting down its 850 restaurants in the country and pausing all operations in that market.
"Our values mean we cannot ignore the needless human suffering unfolding in Ukraine," CEO Chris Kempczinski said in a memo, adding the move was the right thing to do.
Russia's McDonald's restaurants and Ukraine's just over 100 accounted for 9% of the chain's global revenue in 2021. The move is expected to cost the chain about $50 million a month.
McDonald's says it will continue paying salaries to 62,000 Russian employees.
Starbucks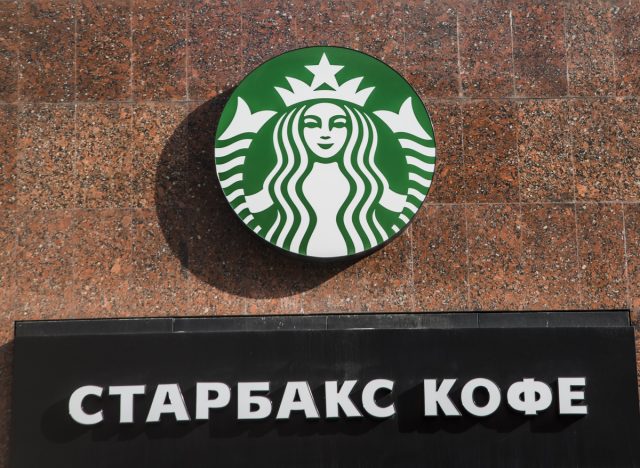 Joining McDonald's on March 8, Starbucks announced it was closing all 130 cafes in Russia. The company will also be halting shipments of all Starbucks products to the country.
"We condemn the horrific attacks on Ukraine by Russia and our hearts go out to all those affected," said CEO Kevin Johnson in a statement.
A majority of Starbucks locations in Russia are owned and operated by Kuwait-based Alshaya Group, which has reached an agreement with the chain to continue supporting the nearly 2,000 employees that will be out of a job.
KFC, Taco Bell, Pizza Hut
Yum! Brands, the parent company of KFC, Taco Bell, and Pizza Hut, announced on March 8 that it will be suspending all investment and new development in Russia. Later that same day, the company added that it will be shuttering all company-owned KFC restaurants and that it is working on doing the same for all Pizza Hut locations operated by a master franchisee.
KFC has about 1,000 Russian locations, making it one of the two largest American fast-food chains in the country alongside McDonald's.
Papa John's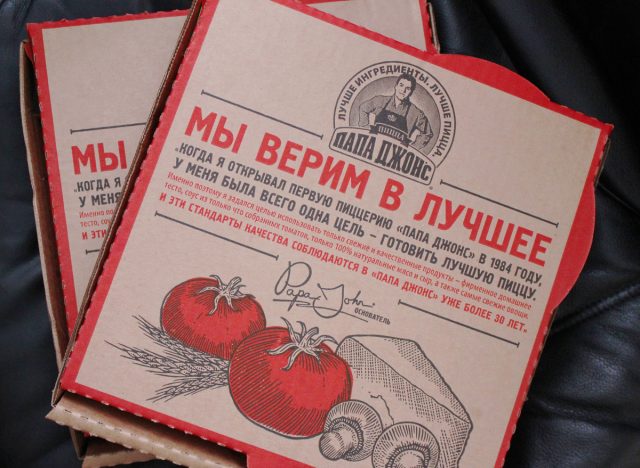 The pizza chain issued a statement on March 9 condemning Russia's invasion of Ukraine. However, because the chain doesn't own or operate any of the Papa John's stores in Russia, it isn't able to make the decision to close down.
Instead, the chain said it "has suspended all corporate operations in Russia," and "has ceased all operational, marketing and business support to, and engagement with, the Russian market, where all restaurants are owned by independent franchisees, and a master franchisee who controls operations and provides all supplies and ingredients for the restaurants through a supply chain that it owns and operates."
The company currently isn't receiving any royalties from the 186 Papa John's restaurants in the country.
Coca-Cola
After backlash mounted for large companies to cease operations in Russia, Coca-Cola announced on March 8 that it too was "suspending its business" in the invading country. In a very brief statement posted on its website, the company says that "our hearts are with the people who are enduring unconscionable effects from these tragic events in Ukraine."
It concluded by saying it will continue to monitor the situation.
Coca-Cola was first introduced in Russia before the 1979 Moscow Olympics. Since then company plants have been built all over the country in St. Petersburg, Moscow, Krasnoyarsk, and more.
Pepsi
Coca-Cola's rival, Pepsi, similarly denounced the violence caused by Russia on March 8 and announced it was suspending the production and sale of its brands in the country.6254a4d1642c605c54bf1cab17d50f1e
"As many of you know, we have been operating in Russia for more than 60 years, and we have a place in many Russian homes," CEO Ramon Laguarta said in a letter sent to associates. "However, given the horrific events occurring in Ukraine we are announcing the suspension of the sale of Pepsi-Cola, and our global beverage brands in Russia, including 7Up and Mirinda. We will also be suspending capital investments and all advertising and promotional activities in Russia."
Some brands will continue to be produced, Laguarta says, in order to support 20,000 Russian associates and 40,000 Russian agricultural workers the company employs. However, operations are also suspended in Ukraine so those associates can seek safety. Laguarta says Pepsi has also donated food, refrigerators, and money to help efforts.
Nestle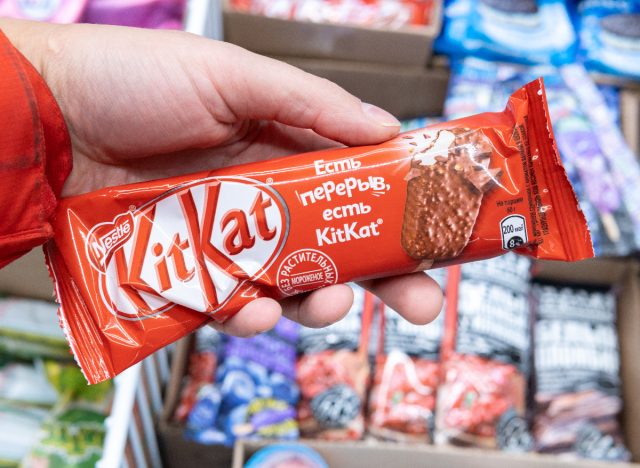 After one of its biggest rivals, Procter & Gamble, announced it was ending all capital investments in Russia, Nestle quickly followed. Reuters reports that it is doing the same.
The company manufacturers foods like Cheerios, KitKats, Smarties, Nespresso, Stouffer's, Lean Cuisine, Dreyer's, and more. It is based in Switzerland, also has stopped advertising in Russia, but is continuing to supply "essential food products" in the country.
Kraft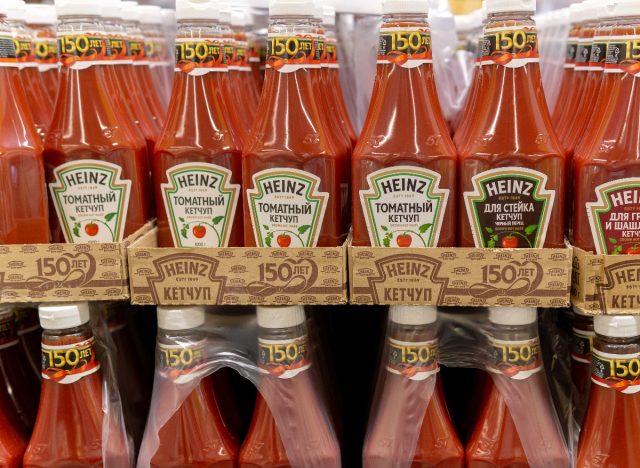 Like other food companies, on March 8 Kraft Heinz released a statement noting that it has suspended all new investments in Russia and halted exports to the country and imports out of it.
The statement adds that the company has donated $1 million to the Red Cross, "and we've implemented a $2 to $1 company match for employees who wish to personally donate to the Red Cross" in addition to "several in-kind donations, including our Pudliszki brand in Poland donating food products to the local Red Cross, helping feed refugees arriving from Ukraine."
The company sells condiments like ketchup in Russia, but there is no information about specific profits associated with the sales. Around 80% of Kraft Heinz's sales come from the U.S. and Canada, The Wall Street Journal says.
Unilever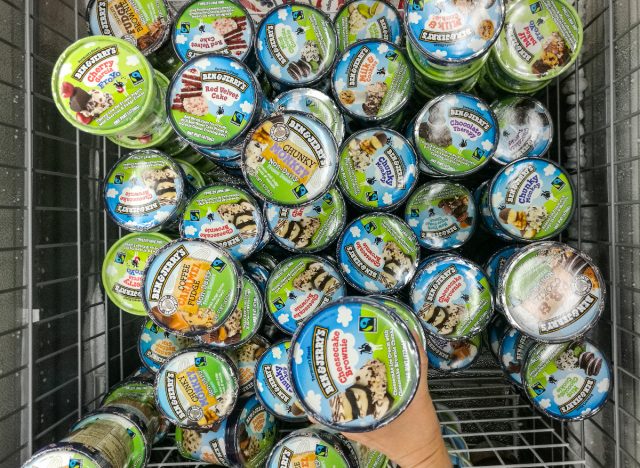 Unilever, too, is not advertising its products in Russia, nor is it importing or exporting products into or out of the country as of March 8.
"Our business operations in Ukraine have stopped and we are now fully focused on ensuring the safety of our Ukrainian employees and their families, including helping with their evacuation where necessary, and providing additional financial support," CEO Alan Jope said in a statement.
The company operates an ice cream factory in Omsk as well as offices in four other cities in Russia. At the end of his statement, Jope noted that the company will continue to "supply our everyday essential food and hygiene products made in Russia to people in the country."
This story will continue to be updated.
Mura Dominko
Mura is ETNT's Executive Editor, leading the coverage of America's favorite restaurant chains, grocery stores, and viral food moments.
Read more about Mura