This Exercise Trick Is the Best Way to Fight Off Dementia, New Study Says
Researchers have discovered that a strong body makes for a strong, sharp mind.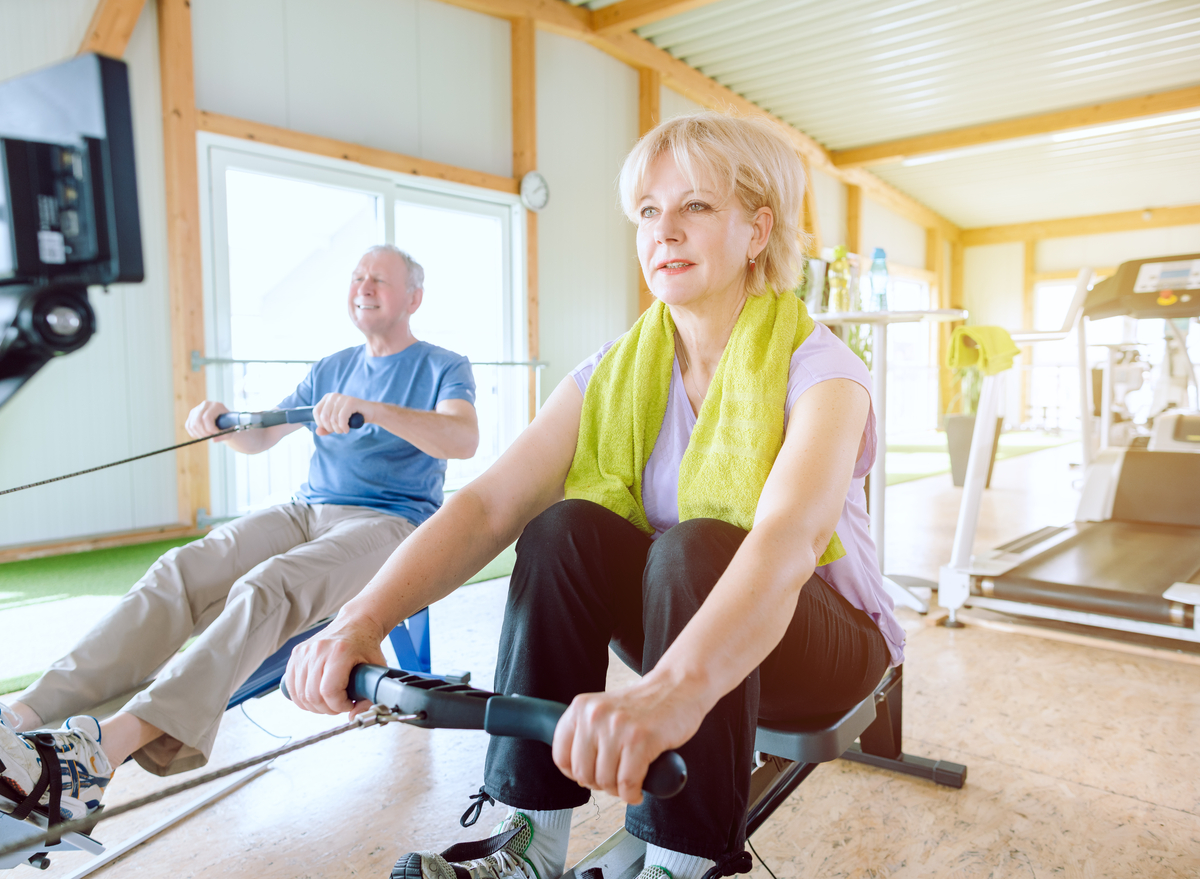 Approximately 6.2 million people in the United States have been diagnosed with dementia. While that's more than enough reason for concern, recent research from the Alzheimer's Association predicts dementia rates across the globe will grow three times the size by 2050. But, there are some changes you can make in order to lessen your chance of developing dementia—and it comes down to living a well-rounded, healthy lifestyle.
For starters, past research, such as this study published in The BMJ, for example, concludes that working in a mentally stimulating profession is crucial. Another research initiative released in PLOS Medicine suggests that older adults should stay social.
But now, new research conducted at Dalhousie University, Nova Scotia Health, and the University of Exeter uncovered perhaps the best way to lower your dementia risk, regardless of genetics. In a study via the Journal of Neurology, Neurosurgery and Psychiatry, researchers report that frailty is a major risk factor for developing dementia (amongst other negative health outcomes), and found that reducing frailty by living a healthy lifestyle can help mitigate your risk. 
For the study, data on more than 196,000 adults above the age of 60 was analyzed. That dataset was originally collected as part of the UK Biobank program, a long-term ongoing biomedical database containing genetic and health information on half a million residents in the UK. 
Among the examined adults considered the most genetically at risk of getting dementia, those who showed the highest degree of frailty were more likely to develop dementia than other physically healthier adults with similar genes. These findings suggest that frailty supersedes genetics when it comes to dementia risk. Even after accounting for genetics, the study authors concluded that frail adults are 2.5 times more likely to develop dementia than their non-frail, physically healthier peers.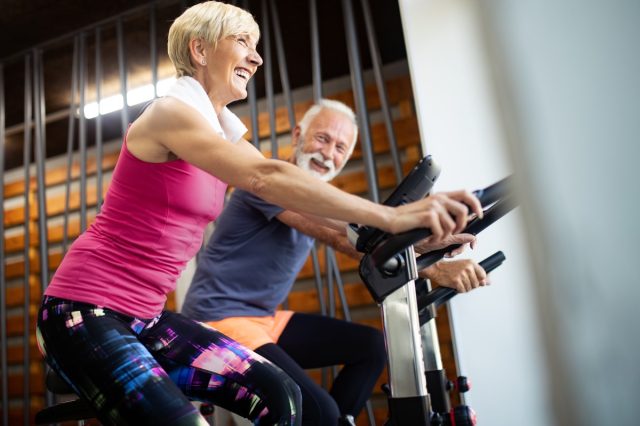 Related: If You Make These Mistakes, You May Have Dementia
"Our research is a major step forward in understanding how reducing frailty could help to dramatically improve a person's chances of avoiding dementia, regardless of their genetic predisposition to the condition," explains lead author Dr. David Ward, from the Division of Geriatric Medicine at Dalhousie University. "This is exciting because we believe that some of the underlying causes of frailty are in themselves preventable. In our study, this looked to be possible partly through engaging in healthy lifestyle behaviors."6254a4d1642c605c54bf1cab17d50f1e
In other words, working on developing a strong body in older age via regular strength training and exercise can promote a strong, sharp mind. There are plenty of reasons to choose movement over movies all day long, but this study provides yet another serious motivator to get up and active.
It's also well-documented that certain people are more at risk of developing dementia due to their genes or family history. But incredibly enough, the above research indicates that reducing frailty can lower anyone's risk of developing dementia, regardless of their genes or family history. 
This work goes to show that the lifestyle and exercise decisions we make day in and day out can make a difference.
For more, check out This Self-Care Practice Can Help Prevent Heart Disease in Women, New Study Says.
John Anderer
John Anderer is a writer who specializes in science, health, and lifestyle topics.
Read more about John