These Grocery Foods Just Got More Expensive This Month
March brought increased prices for snacks, frozen foods, milk, and more.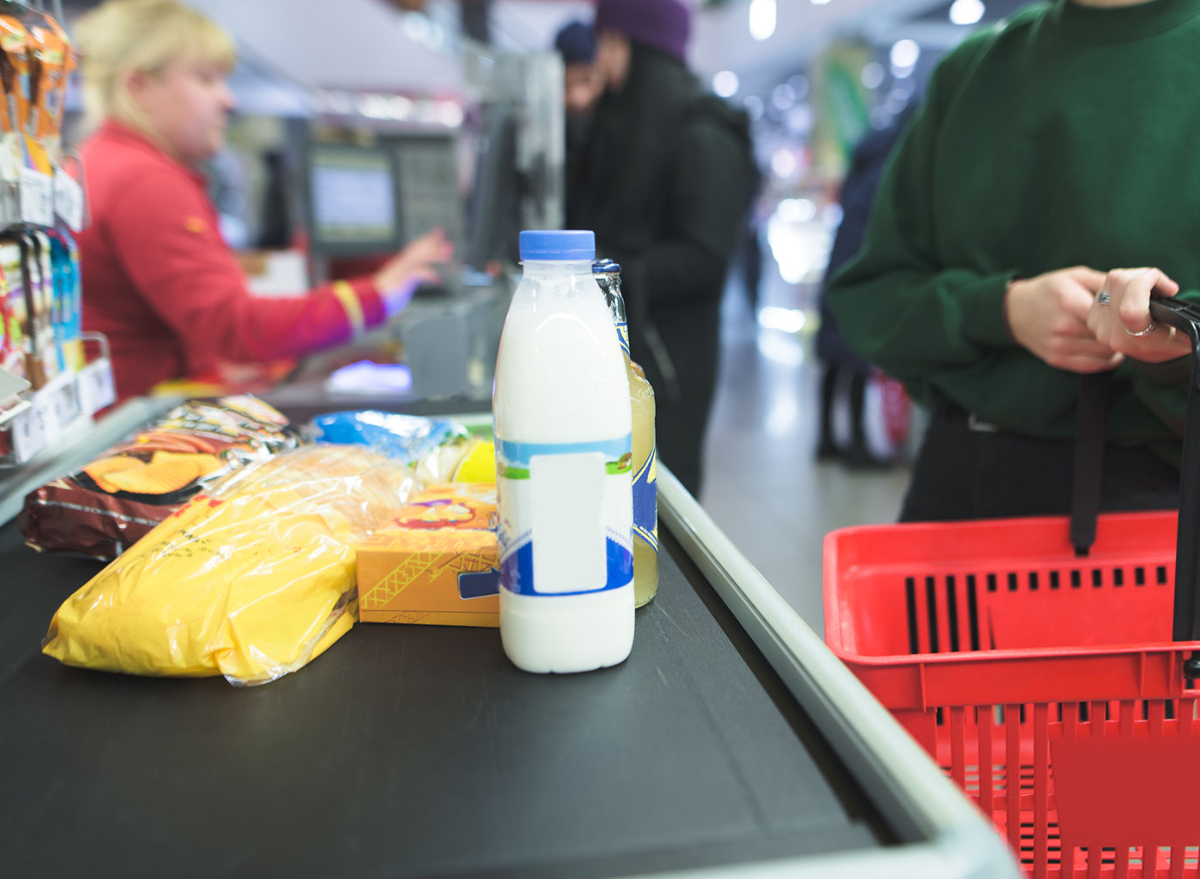 Grocery prices have been high for years now thanks to the pandemic supply chain problems, and the recent sharp rise in the inflation rate only adds to the growing costs for shoppers. Ingredients used to make grocery store products are getting more expensive, too, and it's now being reflected on price tags at your favorite stores.
Several food brands are in charge of quite a few smaller names in lots of aisles, and three have recently announced that in March they would be raising prices to combat inflation. Here are some of the specific products that have, or will soon get another big price increase.
Mondelez Snacks like Oreos, Chips Ahoy, and More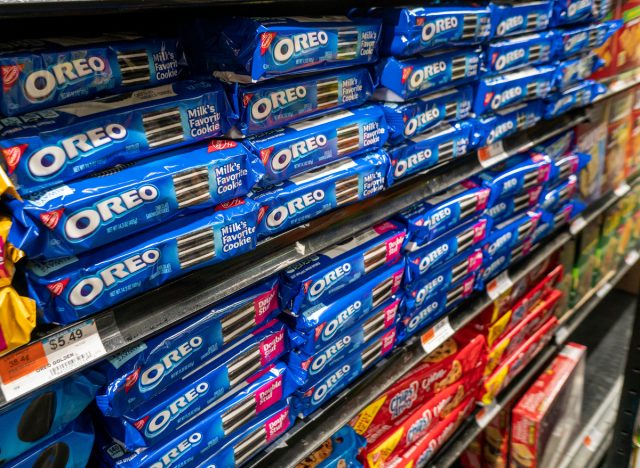 Back when inflation was up by 7% at the beginning of the year, Mondelez announced that it would raise the price of its products like Ritz Crackers, Sour Patch Kids, Chips Ahoy, Oreos, and more once again. The news came after it said in November 2021 it would raise prices in January 2022 by around 7% to offset inflation.
"[Suppliers] don't have enough for all their customers, so they basically say you'll have to pay what I tell you to pay," Dirk Van de Put, Mondelez's CEO, told The Wall Street Journal. "It's all out of whack."
Oat Milk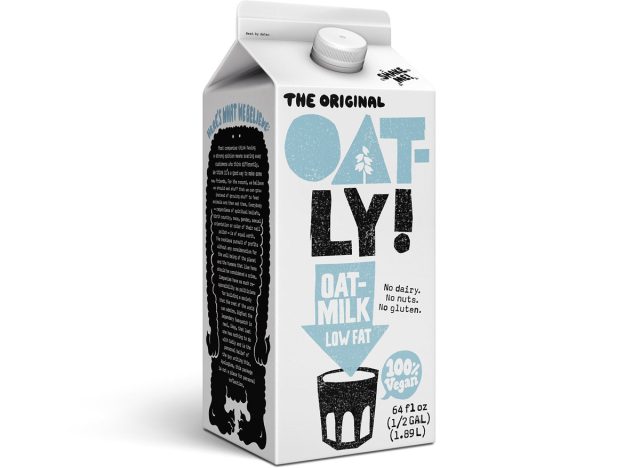 The price of oats and other raw materials in addition to devastating harvests means that the oat milk brand Oatly is going to raise the prices of its products. CFO Christian Hanke detailed the plan in the company's recent earnings call, saying that while shoppers in the U.S. will have until July to get Oatly products for the same price, those in other parts of the world are already paying more.
"We are seeing higher costs, raw materials, logistics and energy globally as well as labor inflation. We are strategically taking price increases in EMEA and the Americas to help offset a portion of these higher costs," he said. "Price increases are already in effect in certain markets in [Europe, the Middle East, and Africa] and we will begin to see the benefit of price increases in the Americas starting in the second half of 2022."
Kraft Heinz products like Oscar Mayer Bacon and Velveeta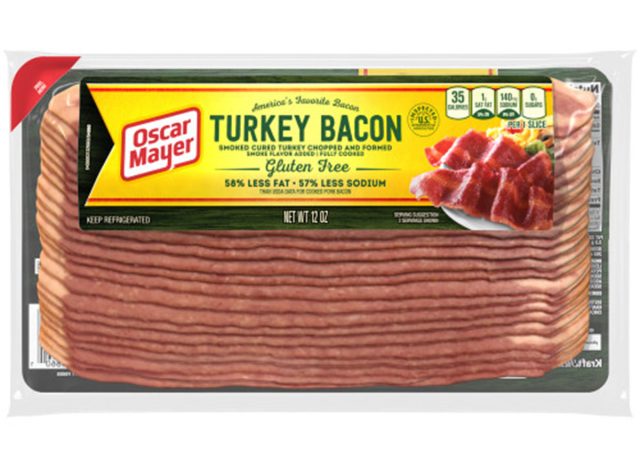 Kraft Heinz is taking a page from the same book and making the price of some of its staples at the grocery store go up between 5% and 30% in March. That amounts to over $1 more in some cases. Velveeta Fresh packs will go up 6.6%, cold cuts and hot dogs by 10%, Maxwell coffee by 5%, Capri Sun and Kool-Aid options by 20%, and Oscar Mayer Turkey Bacon by 30%.
The company announced the hikes in February through a letter to shoppers, noting that the reasonings include "constrained supply, logistic bottlenecks and weather-driven crop losses."6254a4d1642c605c54bf1cab17d50f1e
General Mills Products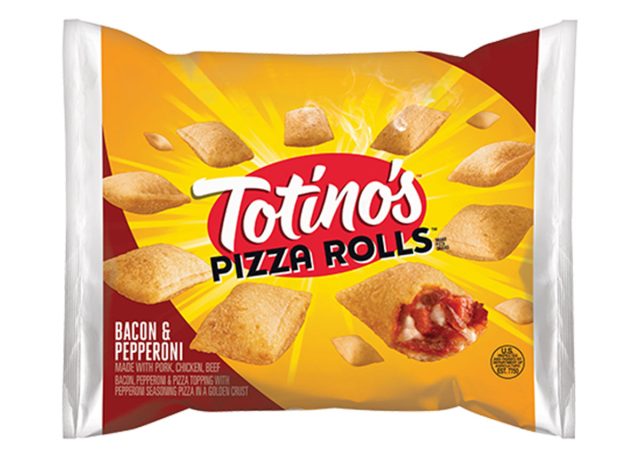 General Mills manufacturers brands like Annie's, Betty Crocker, Cheerios, Lucky Charm's, Trix, and more, and is raising the price of them. The company began the process in mid-January, according to CNN, with some of the items being as much as 20% more.
In addition to upping its prices, General Mills also says that products that have pizza dough may be hard to find on shelves. CFO Kofi Bruce admitted that the company is seeing "acute supply shortages" and is only able to produce enough Pillsbury and Totino's pizza rolls products for shoppers to find around 70% of the time.
Unfortunately, these may be the tip of the iceberg as President Biden Warns 'Real' Grocery Shortages Are Coming.
Amanda McDonald
Amanda has a master's degree in journalism from Northwestern University and a bachelor's degree in digital journalism from Loyola University Chicago.
Read more about Amanda