5 Reasons Food Prices Could Rise Again
The new circumstances challenging retail grocery come with lots of unknowns.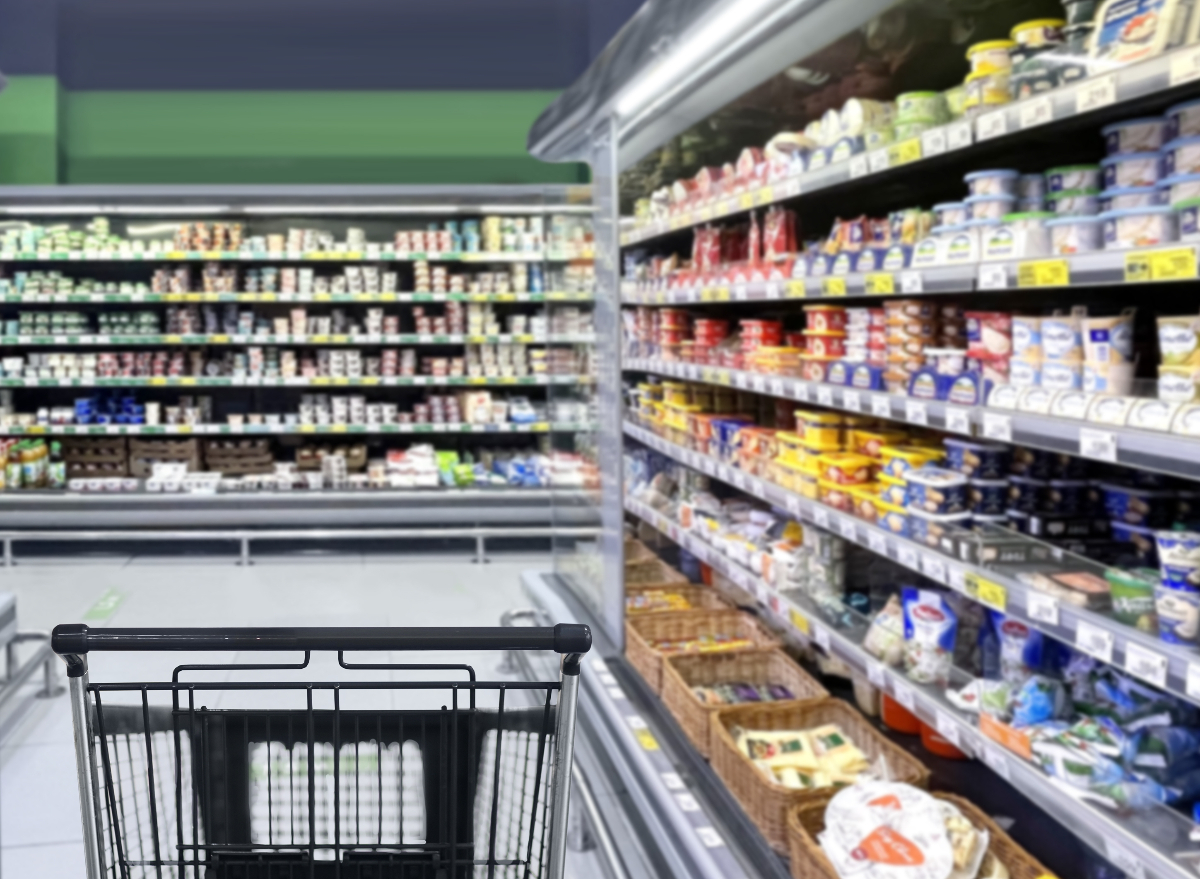 Whether you're cooking at home or dining out, you've probably noticed that everything costs more these days. Even the grocery store chains that pride themselves on affordability are forced to increase their prices to keep pace with all the financial challenges these past years have brought the food industry.
You can certainly still find ways to cut down your grocery bill with a little planning and some flexibility, but the precarious combination of supply chain disruptions, shortages, high consumer demand, and rising inflation doesn't seem to be going away anytime soon.
"Supply and demand is continuing to be an issue. The supply chain is still playing catch up – supply can't keep up with demand and we're seeing more and more products going into constrained and delayed stages," said Bindiya Vakil, CEO and founder of Resilinc, a company that uses predictive analytics to help build and sustain effective supply chains.
According to a December 2021 survey by CreditKarma, 80% of shoppers said that inflation made it harder for them to buy their groceries, with 30% of this group unable to afford the groceries they need for their families. While the thought of more price hikes feels daunting, knowing what to expect can help with the adjustment.
"We are seeing businesses, and ultimately consumers, paying more for products. It's sticker shock central," Vakil says. And there's no timeline for when this supply and demand imbalance will even out. To help Eat This, Not That! readers anticipate the upcoming hurdles facing the grocery industry, she is sharing five of the reasons why shoppers should prepare to budget more for what's in their carts.
The conflict between Ukraine and Russia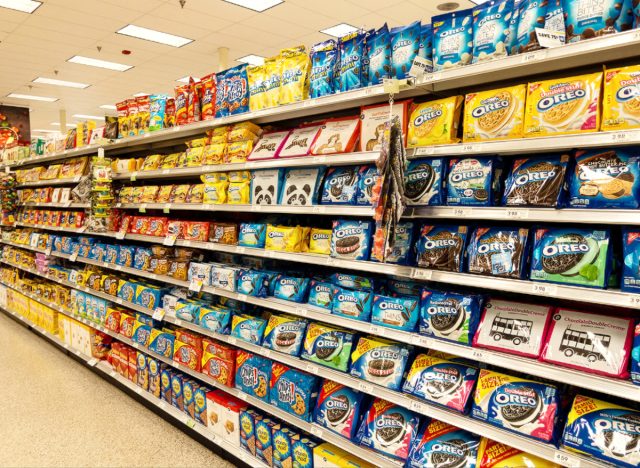 Last week, Russia invaded Ukraine, causing massive supply chain disruptions around the world.6254a4d1642c605c54bf1cab17d50f1e
According to Vakil, large companies like Mondelez, Coca-Cola, Carlsberg, and Nestle have all ceased their Ukrainian operations. Production halts in Ukraine and Russia also reduce the global supply of certain items. The countries together make up 29% of the world's wheat supply and 80% of the sunflower oil supply, Food Dive reports. Ukraine also is the third-largest producer of grain and fourth-largest exporter of corn.
The U.S. is seeing these disruptions impact inflation, as well. NBC News reported that oil prices have risen by 24% and wheat futures are up 13% since the start of the year. Increased commodity and energy costs, in turn, introduce higher overall costs across entire supply chains—from manufacturing and packaging to transport and distribution.
Joseph Brusuelas, chief economist at the accounting firm RSM, told the Los Angeles Times, "It is the American middle and working classes that will bear the burden of adjustment caused by another European war."
The shortage of truck drivers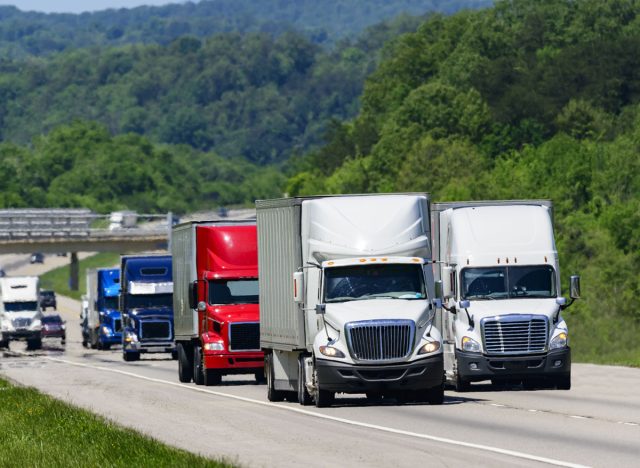 The U.S. supply chain was already strapped for truckers, with an 80,000 shortage in drivers needed to haul products from the manufacturer and deliver it to the consumer in-store. In February, truck drivers demonstrated their opposition to vaccination mandates blocking crucial delivery traffic through a necessary highway route in Ottawa, Canada. According to Politico, lawmakers said the blockade could cause ripple effects on agricultural shipments and exacerbate increases in food prices.
According to Vox, it is estimated that 72% of freight in the U.S. is transported via truck, which represents a significant dependency. Driver shortages lead to shipping delays, resulting in spoilage and waste that ends up costing the supplier and leaving less consumable products for the grocery store shopper.
Labor shortages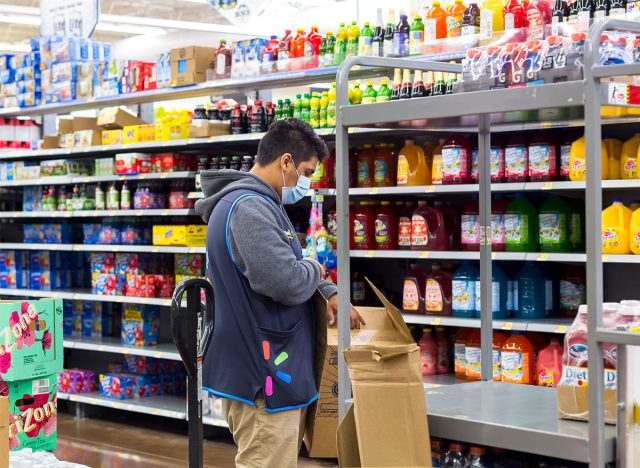 The pandemic climate has led to a labor shortage for a number of reasons—from workers requiring sick leave for extended and unexpected periods of time to absences due to COVID-related policies.
"Less people working means a significant drop in production," Vakil explains. "Whether it's in a packaging or processing facility, less truck drivers to get the food to the retailer, or not enough hands to stock shelves, ultimately we'll see the impact at the grocery store."
This also forces employers to compete for labor, using higher wages to draw in workers. NPR reported at the end of January that employers paid 4% more for workers than the previous year, with employees in some industries seeing even higher pay – retail with a 6% wage increase and restaurants at 8.5%. And those higher wages end up costing the consumer a little bit more in the process.
Environmental factors
Unpredictable weather and environmental considerations also take their toll on production lines. According to Vakil, the past year has seen more frequent weather anomalies: agricultural production has been negatively impacted by rampant wildfires, grain harvests faced challenges from both unpredictable drought and excessive wet weather during the growing season, and the coffee bean yield fell to a low due to the lack of rainfall in South America. The consequences of these pose a harrowing problem for suppliers and consumers alike – not enough supply to meet demand, with prices rising in response.
Shortages for raw materials
The prices for foundational raw food materials climb higher, as the availability of plastic, paper, glass, aluminum, and CO2 struggles to keep up with the need. For aluminum, one strain on its supply chain was the skyrocketing popularity of hard seltzers during the period of pandemic lockdowns, with many people opting for alcoholic beverages from home instead of dining out.
"[These shortages] impact the ability to pack and ship food," Vakil noted. You can expect to see the sticker price rise on canned goods, alcohol, meat, and other packaged goods.
Even though receipts are showing higher numbers, This Is How Much Grocery Prices Have Actually Risen, New Study Says.
Sarah Wong
Sarah studied at Northwestern University, where she received a bachelor's degree in computer science and experimented with mixing tech and journalism.
Read more about Sarah