These 6 Grocery Items Are Shrinking in Size, Customers Say
Have you noticed these changes of your favorite products?
Grocery stores are taking extreme measures to combat price hikes caused by the pandemic—including buying more stock of supplies before prices climb even higher. But the problem isn't just affecting grocery stores—it's also making its way up the supply chain to food manufacturers… and their method of coping is a bit different.
As Fox Business reports, food companies are now shrinking their products ever so slightly in order to adjust to the currently inflated costs of ingredients, labor, and transportation.
What follows are some of the popular grocery store products you know and love that have already been reduced in size thanks to this "shrinkflation." (And for more on the current state of grocery shopping, check out  The Best Supermarket in America, New Survey Says.)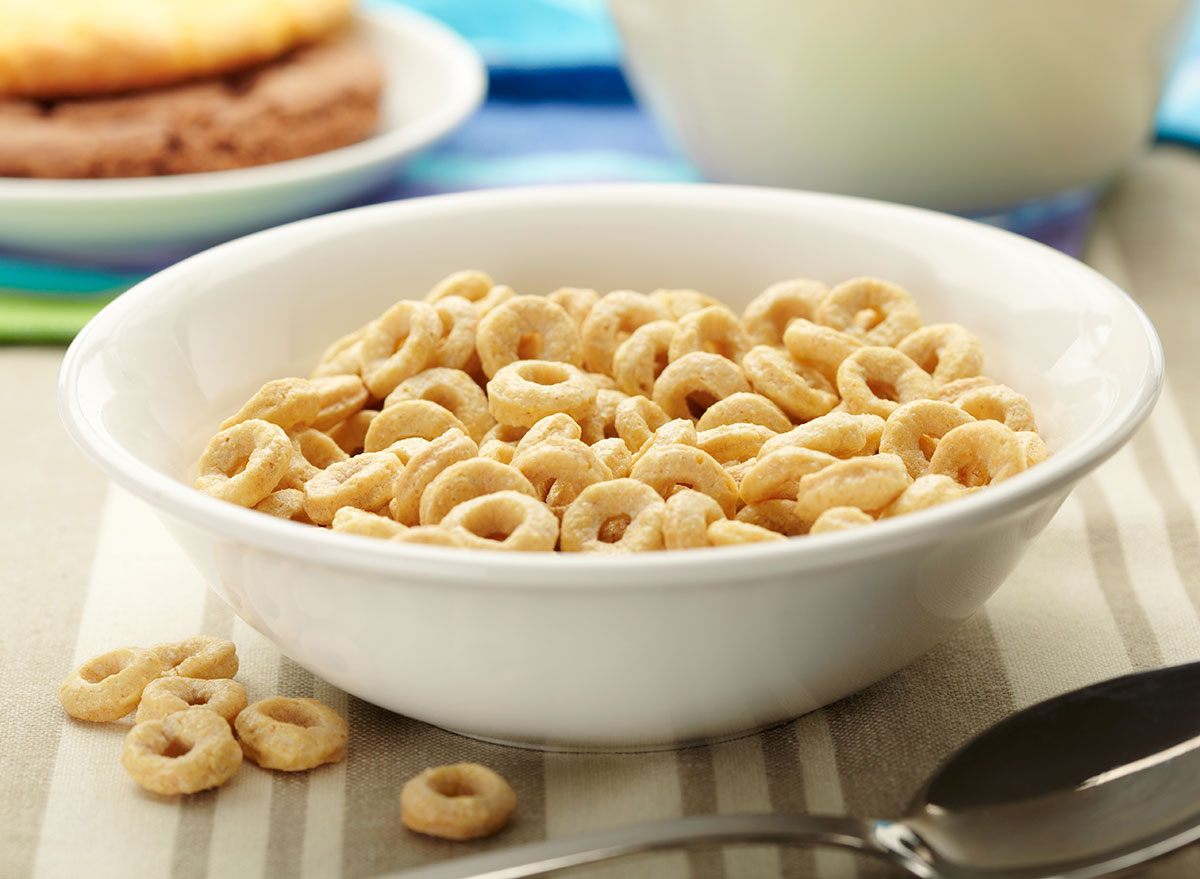 Boxes of General Mills cereal—like Cheerios, Chex, Fiber One, Lucky Charms, and more—have gone down from 19 to 18 ounces, Fox Business  reports.
Asked to comment on this change, Kelsey Roemhildt, General Mills spokesperson, tells Eat This, Not That!:
"General Mills has been working to create consistency and standardization across our cereal products, making it easier for shoppers to distinguish between sizes on shelves. The majority of the portfolio has been through changes. For consumers seeking the best price per ounce, the most value is normally in our larger boxes of cereal. A typical bowl of cereal costs under one dollar, and is one of the most affordable breakfasts for many families."
Related: To get all the latest grocery store news delivered right to your email inbox every day, sign up for our newsletter!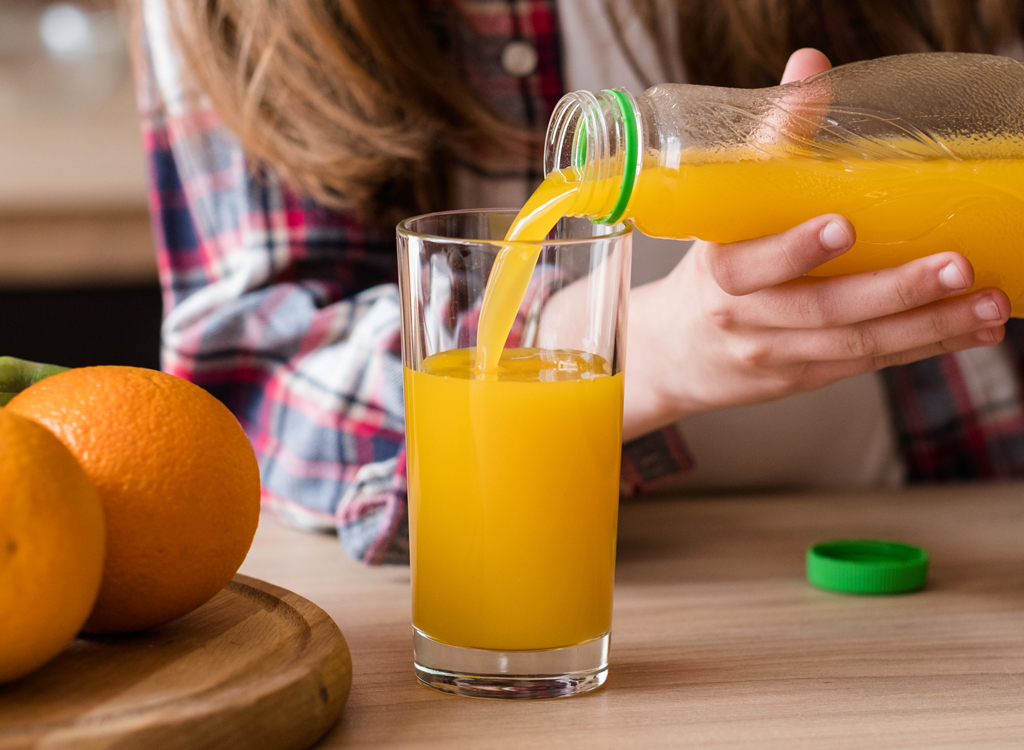 OJ is reportedly another popular grocery store item that is about five ounces smaller than normal, Fox Business says. According to one expert, this is likely a better option than raising the cost of the juice.
Edgar Dworsky, the founder of consumerworld.org and a former Massachusetts Assistant Attorney General, told San Diego news station CBS8: "Manufacturers know that consumers are price-conscious, so if they're selling cartons of orange juice normally for $2.99 and they have to raise the price to $3.19, they really know that consumers are gonna spot that. But, they also know if they take out a few ounces from the orange juice container, most consumers are not going to know and not going to complain."
Regarding the shrinking of ice cream pints and cartons, Barbara Eastman, the owner of Happy Foods in Chicago, told Fox Business's Grady Trimble in a recent on-air interview: "It's been going on for about, I'd say, two and a half years, but now we can really see it. The packaging actually looks the same… it's unusual. Like a pint of ice cream is 14 ounces."6254a4d1642c605c54bf1cab17d50f1e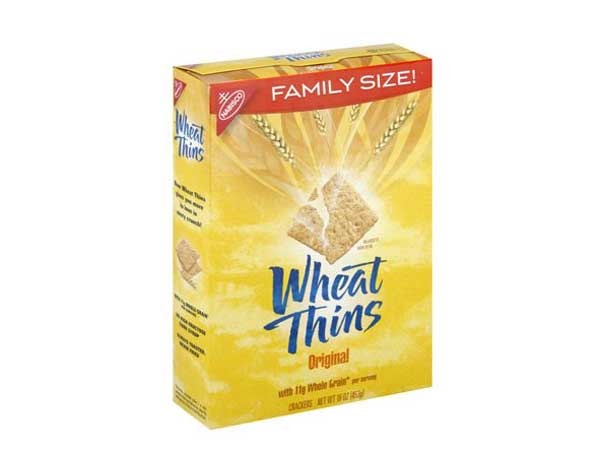 Dworsky wrote on mouseprint.org that Wheat Thins are a victim of "shrinkflation" too. According to him, the Family Size box recently went from 16 ounces down to 14.
Eat This, Not That! has reached out to the company for confirmation.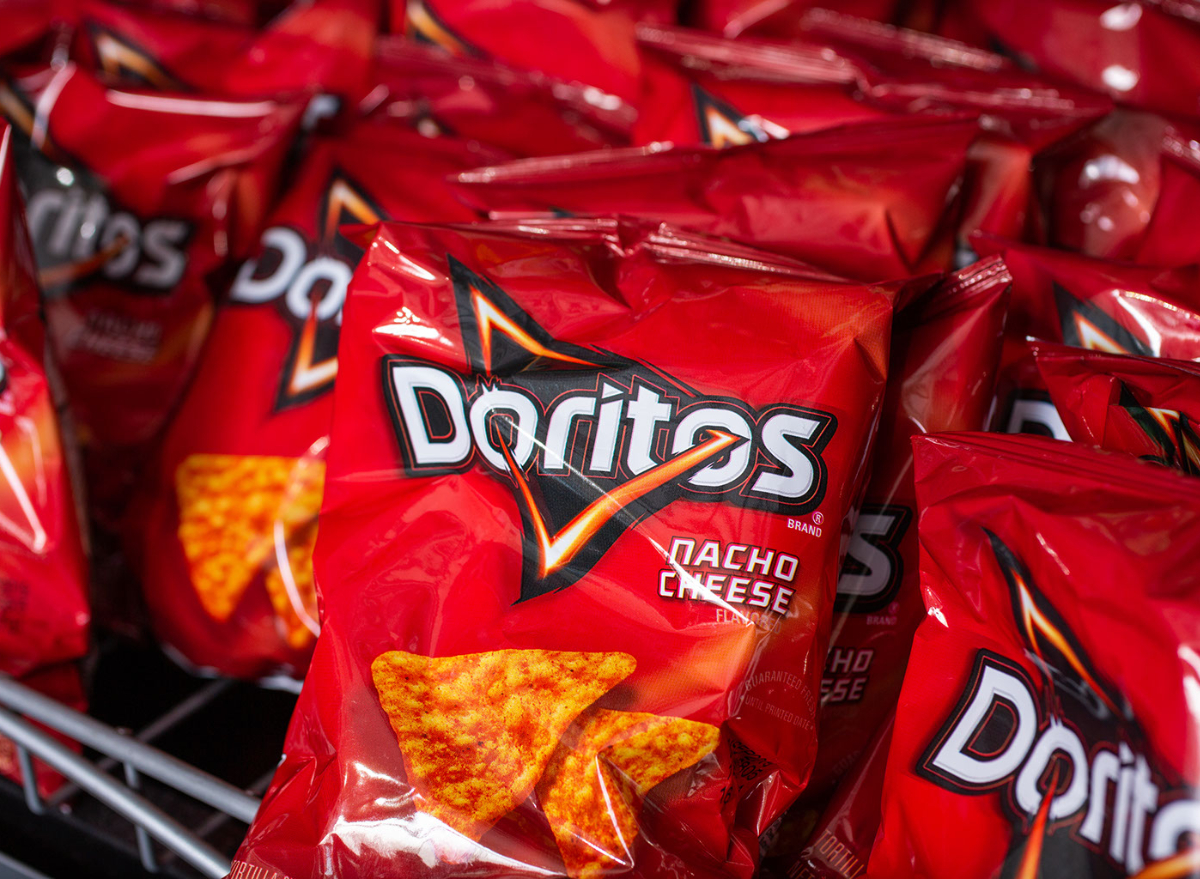 Bags of chips often feel like they are made up of mostly air, and Dworsky claims the 9.75-ounce bags are now just 9.25 ounces.
Frito Lay has yet to respond to Eat This, Not That!'s inquiry about the change.
Related: We Tasted 6 Doritos Chips and This Is the Best Flavor
Costco paper towels are smaller than they use to be by 20 sheets, but they're also cheaper, going from $16.99 for 160-sheet rolls to $14.79 for 140-sheet rolls. The change is reportedly temporary, the chain says, based on the huge demand for the product since the onset of the pandemic.
A spokesperson tells Eat This, Not That! in a statement:
"This change enabled us to increase the number of sell units we can provide to our members and provide better in stocks so that members can more easily find the product in our stores. We do want to assure you that we did not increase the price per sheet to our members…We recognize this change is not ideal and hope to return to the original 160 sheet per roll item as soon as possible."
For more info about what's going on at your local grocery store, read these next:
Costco Is Facing a Shortage of This Grocery Staple
Amanda McDonald
Amanda has a master's degree in journalism from Northwestern University and a bachelor's degree in digital journalism from Loyola University Chicago.
Read more about Amanda