These 5 Grocery Stores Recently Shut Down Locations For Good
The closure of these stores means some shoppers have to travel far for their food.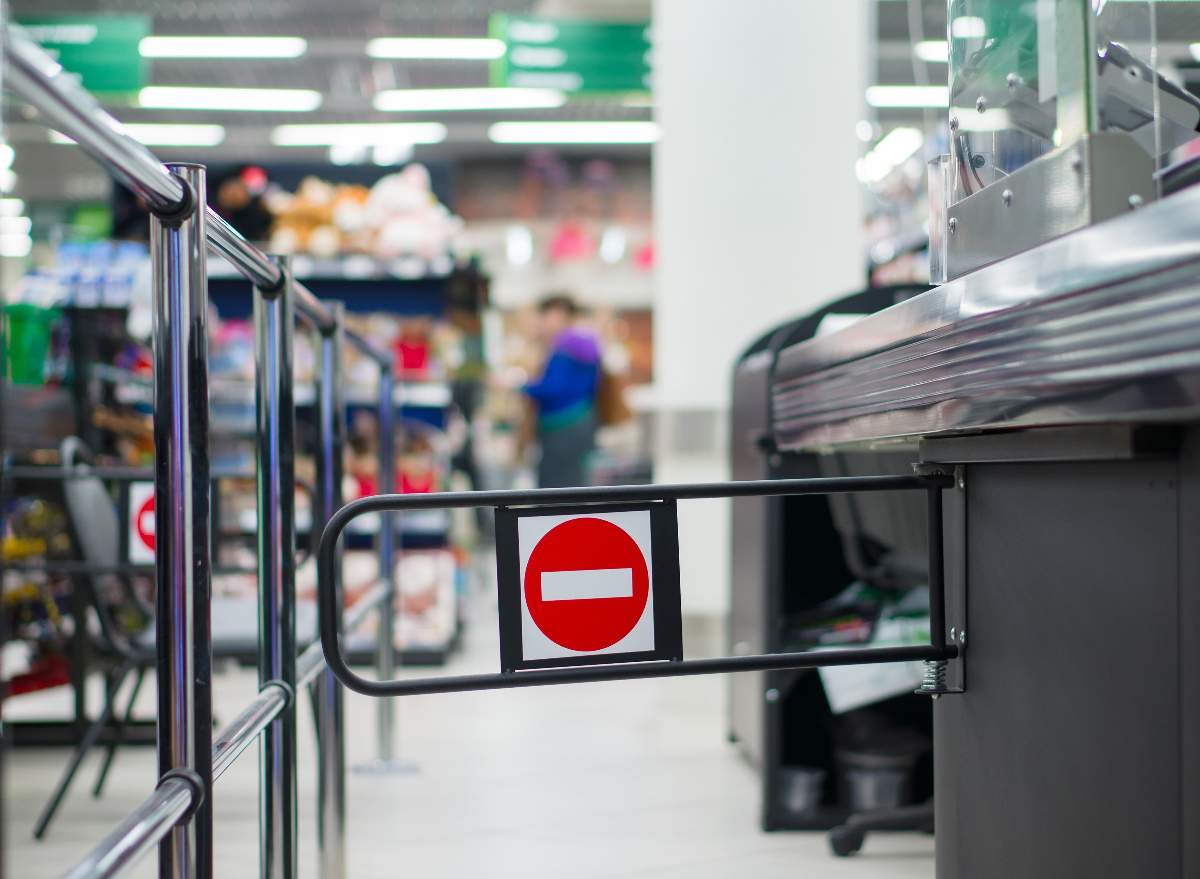 An increasing number of supermarkets are deciding to close up shop right now—many of them shutting down without warning. ALDI, Whole Foods, and more have made the corporate move to discontinue operations at several locations, leaving shoppers with fewer grocery store options. As companies grapple with the looming impact of inflation, labor shortages, and sales performance continue, they also face added challenges in order to stay afloat.
Both consumers and retailers are feeling the pressures of higher prices, too, but despite best efforts, it's the end of the road for some stores. Check out which ones have shut down for good.
ALDI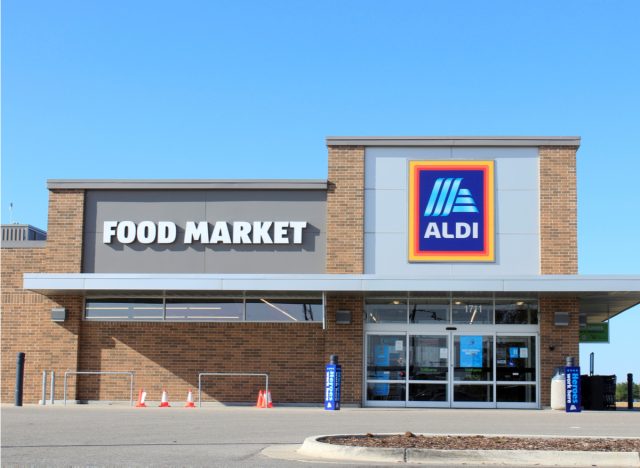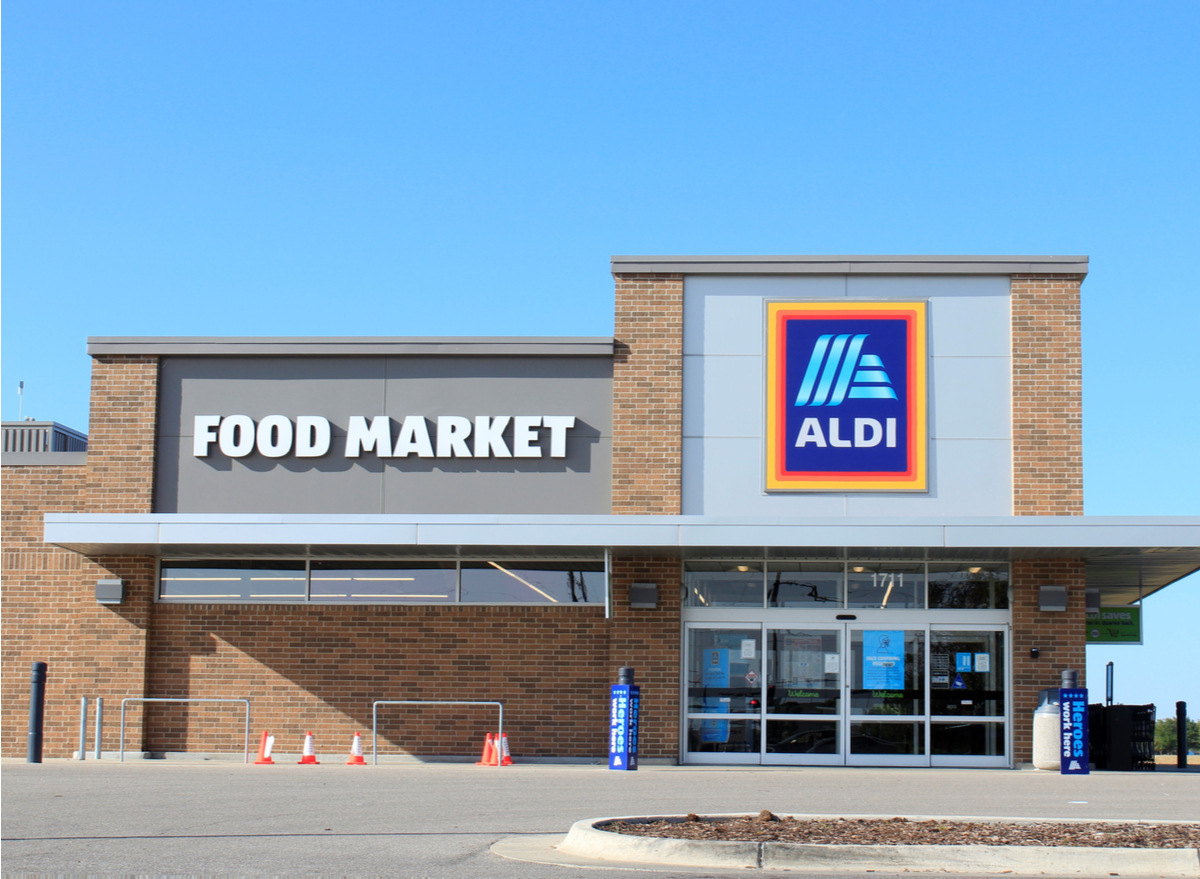 Despite a rapid expansion to its 2,000+ stores, ALDI's growth has still been met with unexpected store closures. In an abrupt move, the chain closed down several store locations in Chicago and Memphis—two of which were only about a month apart from each other. Both the Memphis store and the Auburn Gresham neighborhood store in Chicago cited safety concerns that included burglaries and sales performance as reasons for the stores closing.
Whole Foods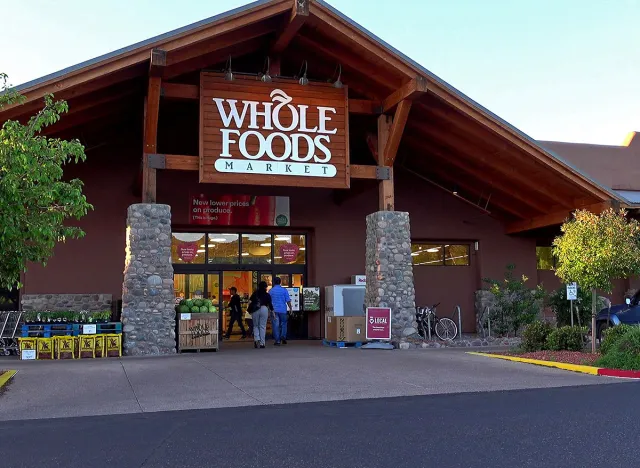 At least six Whole Foods locations have closed down in Montgomery and Mobile, Ala., Tarzana, Calif., Brookline, Mass., and Englewood and DePaul neighborhoods of Chicago, Ill. in the last two months. The chain's parent company Amazon has decided to streamline retail efforts to devote more focus to the supermarket side of the business. The e-commerce giant also shut down several bookstores and gift shops as part of its narrowed focus on the grocery sector.
Sprouts Farmers Market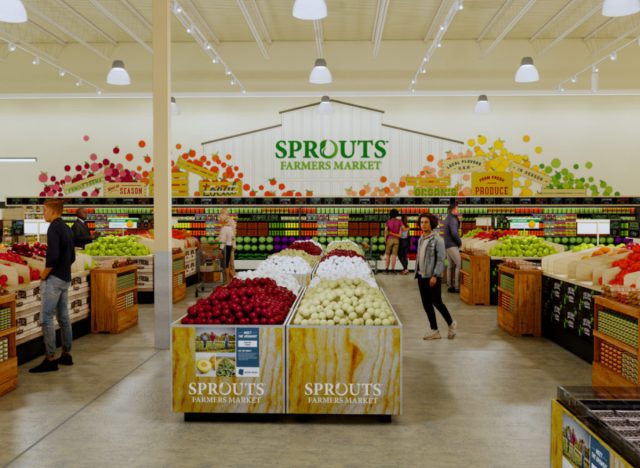 The Fremont and the Mountain View Sprouts locations within the San Francisco Bay Area of California both closed on June 3. In a statement, Sprouts regional vice president Dustin Hamilton told the Mercury News that with the decision, "we've reached the end of our lease with both property owners…we made the decision to close these locations." It's also reasonable to speculate that the store closings could reflect inflation pricing, which has led to underperformance when compared to store competitors.
Stop & Shop
The northeastern chain recently shut down two New Jersey stores in Paramus and Dayton, along with two New York stores in Queens and the Central Islip area of Long Island. The decision comes after also discontinuing 19 in-store pharmacies in 2021, and the company ultimately decided not to renew the stores' lease.6254a4d1642c605c54bf1cab17d50f1e
Piggly Wiggly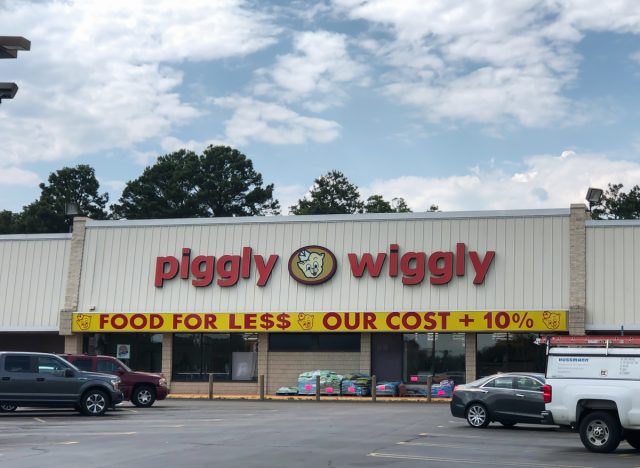 Stores in Florence, S.C., Whitmore, S.C., and Nashville, Tenn. are three of the recent Piggly Wiggly locations that have closed down for good. The grocery store chain that has been in business for over 100 years also closed several locations in 2021 due to labor shortages.
Alex Perry
Alex Perry is a writer with Eat This, Not That! She graduated with a master's degree in broadcast journalism from Northwestern University, where she experienced all the amazing things Chicago has to offer.
Read more about Alex