These 7 Grocery Chains Are Closing Locations For Good Right Now
For various reasons, these chains are pulling the plug on stores across the country.
Grocery stores were designated as 'essential businesses' at the onset of the pandemic. However, this label has not shielded them from the hardships experienced across all industries during the past several years, and grocery chains both large and small have taken hits.
To combat inflation, labor shortages, shipping delays, and more, food retailers have been forced to make massive strategy shifts to stay afloat. Unfortunately, for some chains, this has meant the permanent closure of store locations. In a severe case, 2021 even marked the official end of operations for the supermarket brand, BI-LO, owned by Southeastern Grocers.
The trend of grocery stores closing within the food industry has extended into 2022, and the following seven chains continue to make news as they call it quits and shutter multiple locations.
Whole Foods Market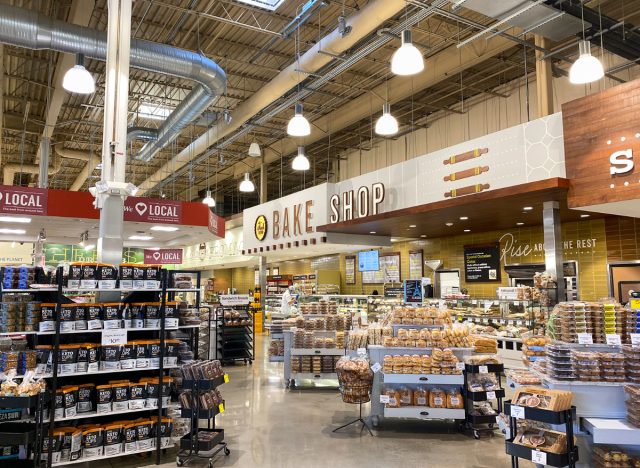 News came earlier in May announcing the closure of six Whole Foods Market locations, as parent company Amazon continues to navigate the unfamiliar terrain of groceries. The affected stores–most of which were scheduled to shut down by May 6–were located in California, Massachusetts, and two in both the Chicago area and Alabama.6254a4d1642c605c54bf1cab17d50f1e
A Whole Foods spokesperson revealed to Bloomberg that the decision to close stores was due to their individual performance and not reflective of the chain's overall growth. Even amidst permanent closings in these specific markets, the organic grocery store continues to pop up elsewhere. Plus, the recently revamped Whole Foods are receiving the 'Amazon touch', complete with state-of-the-art technology set up for a more efficient shopping experience.
Kroger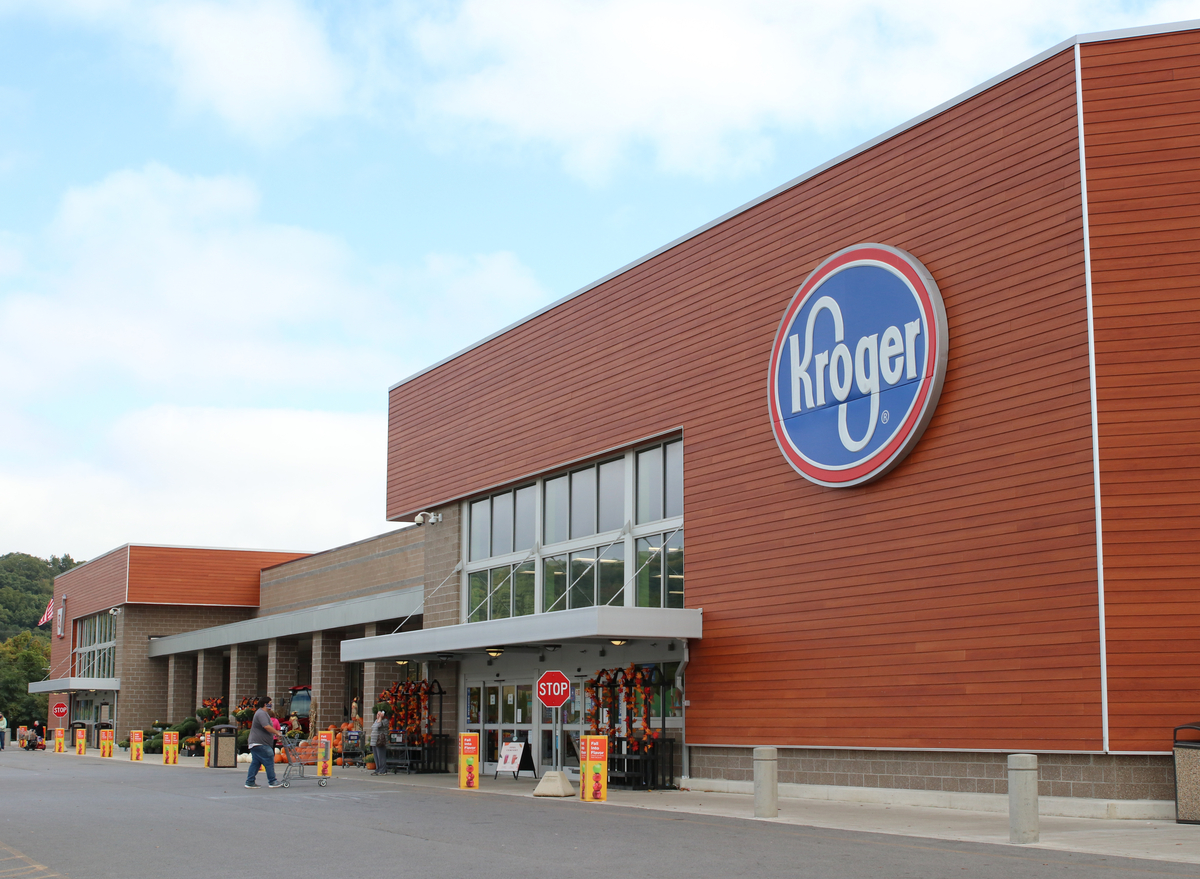 Kroger currently holds the title of America's largest grocer with almost 2,800 stores across 35 states. However, this number has faltered over the past year with a number of locations being removed from the roster.
In 2021, and even continuing into 2022, stores under the Kroger umbrella–including Ralphs and Food4Less locations–have cleared their shelves in areas of southern California, Seattle, Illinois, and more. The company cited "underperformance" and a prediction of future losses as the reasoning behind several store closures. However, a few closings were also announced in certain areas shortly after hazard pay ordinances went into effect, leading to some pushback and scrutiny from both workers and customers.
Sprouts Farmers Market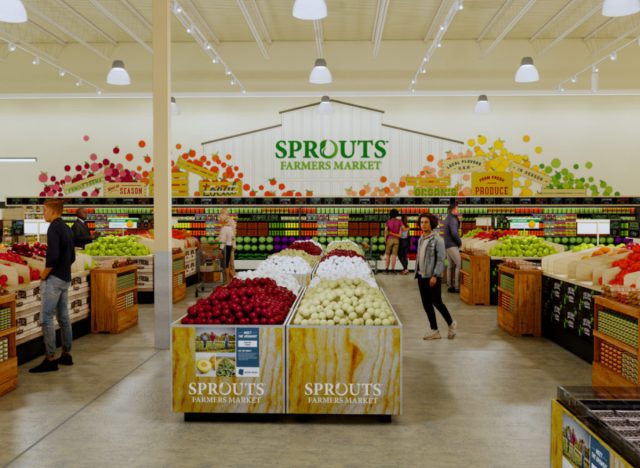 San Francisco shoppers will soon have less access to organic groceries as two Sprouts Farmer Market stores close up shop in the Bay area. The last day of operation for both locations, including the Fremont location at 3900 Mowry Ave. and the Mountain View store at 630 San Antonio Rd., will be June 3.
With competing grocers Trader Joe's, Safeway, and Whole Foods all within a half-mile radius, the two locations have struggled to keep up during the pandemic, and the company made the decision not to renew its leases ending at both properties, Sprout's regional vice president Dustin Hamilton revealed to Mercury News.
Walmart
Even the likes of Walmart, with its nearly 5,000 U.S. retail locations represented in all 50 states, has not been immune to the difficulties of its current environment. In April and May alone, five communities including Bellevue, Wash.; Guilford, Conn.; Louisville, Ky.; and both Cincinnati and Mayfield Heights, Ohio lost their local Walmart.
The corporation has eliminated a few of its weakest sales stores over the past year to instead focus more attention on high-performing markets and new service areas. Expanded home delivery services, automated fulfillment centers, and the continued rollout of health centers, are just a few of Walmart's growth projects currently in the works.
Piggly Wiggly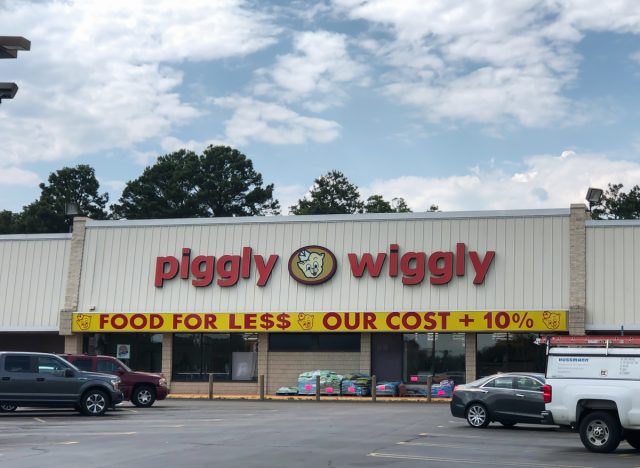 Piggly Wiggly originally came onto the grocery scene in 1916, advertised as "America's first true self-service grocery store", and quickly expanded its influence to communities in 17 states. But now, its recognizable storefront and mascot Mr. Pig are becoming harder to find.
Several Piggly Wiggly locations shut down in 2021 due to labor shortages, and three more have followed suit in the first half of 2022. After decades of service, stores in Florence, S.C., and Nashville, Tenn. have shuttered their doors in the past two months. Plus, back in February, a Whitmore, S.C. Piggly Wiggly was closed for good, leaving shoppers with a 17-mile drive to the next closest grocery store.
Stop & Shop
In addition to shutting down 19 in-store pharmacies during 2021, Stop & Shop has also announced a handful of store closings in the northeastern area of the country where it operates. New Jersey was hit with two closures back in January and February of 2022 in the cities of Paramus and Dayton.
Over in New York, the supermarket's Central Islip location on Long Island officially folded on May 12 after over 20 years in business. And, another Stop & Shop in Queens will follow later this year as Stop & Shop External Communications Manager Stefanie Shuman explained the company would not be renewing the store's lease.
Hy-Vee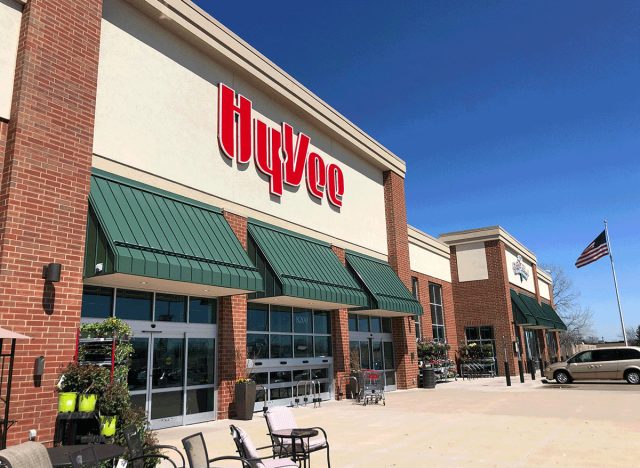 Employee-owned supermarket chain Hy-Vee acts as a one-stop-shop for groceries and household essentials across 8 midwest states. At the start of the new year, the company closed two of its over 280 locations–specifically stores in Moline, Ill. and Cedar Rapids, Iowa–without giving a formal reason.
More recently, news also surfaced that Hy-Vee was deserting its long-standing plans to build five new locations in the Twin Cities, Minn. area. In a statement shared by local CBS News, Hy-Vee's president and COO Jeremy Gosch explained, "We've determined that there is a need for larger store formats that these current sites simply are not able to accommodate."
The company now plans to sell this land and consider other sites around the Twin Cities to utilize and build on instead.
While these seven are facing some hardships, another is winning awards—This Is America's #1 Best Grocery Store, According to Shoppers.