5 Grossest Things Ever Found in Breakfast Foods
Unfortunately, Cinnamon Toast Crunch shrimp-gate is not an isolated event.
Most of us can agree it was an unusually intriguing week in cereal news. To start, the months-long Grape Nuts shortage is over, and for anyone who turns to old-school sugary cereals to satisfy a sweet tooth, we learned that shrimp tails were allegedly found in a box of Cinnamon Toast Crunch. Yes, pretty gross, right? Naturally, this sent cereal lovers on a deep-dive for answers.
Cereal maker General Mills has insisted that there is no earthly way that a man found actual shrimp tails in a box of their cinnamon-sugar dusted squares. However, the alleging party seems pretty confident of what he says he discovered inside. Bringing further speculation to their debate is the fact that while these two sides spent part of the week duking it out over Twitter, the world has learned more details that have made this whole thing even more trippy.
Among all of us who are entirely uninvolved but still curiously invested in the saga, it seems the jury's split on Cinnamon Toast Crunch "shrimp-gate": Some consumers around the country vehemently stand by the belief that food quality standards should be wholly unbending. After all, when it comes to vigilance over hygiene, allergens, and just not grossing customers out, of course it's most optimal not to find evidence of discarded marine life in one's cereal bowl.
But the opposing crowd is shrugging this one-off, with some far more stunned after realizing that at some point in time, General Mills deleted the three cartoon chefs from the original Cinnamon Toast Crunch box. (When did Chef Wendell disappear? General Mills explains he and his two colleagues were taken off the front of the box in 2009.)
The truth is, this is far from the first time an unsavory foreign object has been reported inside breakfast food. We've rounded up some of the grossest things found in breakfast foods in recent decades—just one word of caution that you may not want to scroll this list while you're eating.
A cockroach in McDonald's hash browns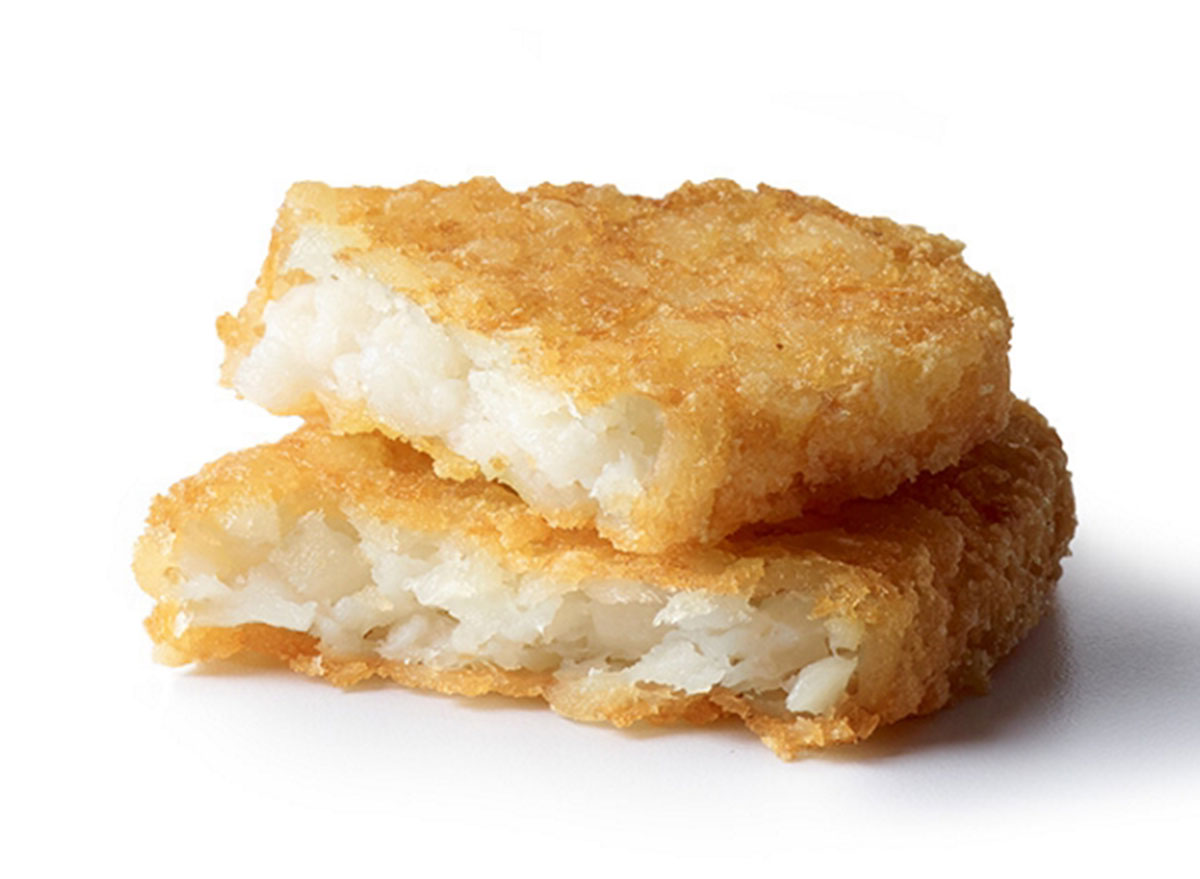 In 2012, a Reddit user posted a picture of a half-eaten McDonald's hash brown with a roach inside. Afterward, he reported the chain made it up to him with a breakfast coupon for the same meal.
A glove in toast
In 2008, a woman in Northern Ireland had just made some toast when she suddenly sensed she was munching on fabric fibers. It turned out that an oven mitt had baked into her loaf of bread and had partially disintegrated during the baking process. The BBC reported that the company which manufactured the bread was fined £750, or what would have been about $1,200 at the time.6254a4d1642c605c54bf1cab17d50f1e
A mouse in a can of beans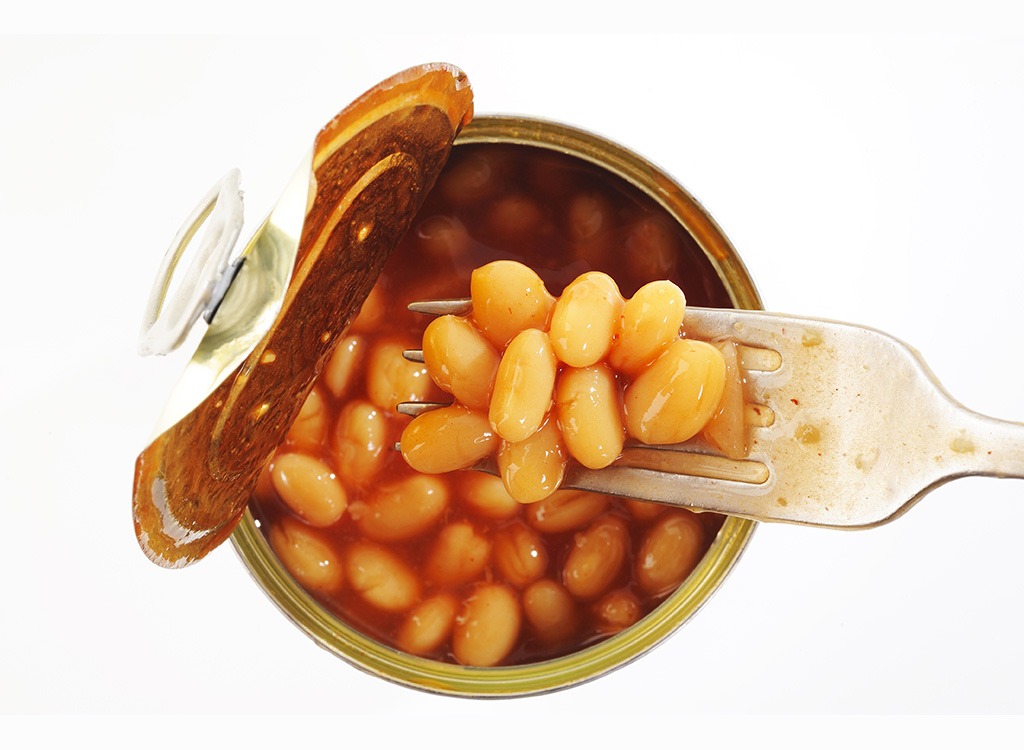 Beans are a popular part of some breakfasts in Great Britain. In December 2011, a customer in the United Kingdom found a dead mouse in a can of store-brand beans from the grocery brand Sainsbury. An investigation led to the detection of bean starch in the mouse's stomach, and the grocer paid £8,000 (about $12,000 at the time).
A black widow spider in grapes
In 2010, a Boston man and his son were reportedly eating a bag of Anthony's brand grapes from  Whole Foods when they noticed a tangle of webs inside the bag, just as something crawled out. That something was a black widow spider, which is highly venomous. According to United Press International, the store removed the brand from its shelves, refunded the two men, and stated that they "inspect all of our produce … prior to it being merchandised on the sales floor." They wisely took the all-natural angle by adding: "Unfortunately, these things happen from time to time with fresh produce. Spiders are part of the natural environment where grapes are grown."
A scorpion in bananas
In 2014, a British woman discovered a live scorpion in a sealed bunch of bananas she'd bought from a supermarket chain in Wales. We previously reported that the three-inch poisonous arachnid had traveled 5,000 miles from its native Costa Rica with the banana shipment, and that the woman released it to the custody of a nearby zoo.
For more, check out Two Dozen People are Sick After Eating at This Fast-Food Chain.
Krissy Gasbarre
Krissy is a senior news editor at Eat This, Not That!, managing morning and weekend news related to nutrition, wellness, restaurants and groceries (with a focus on beverages), and more.
Read more about Krissy