Turns Out, This Habit Is Significantly Better For Your Health Than Weight Loss, Says New Study
Get ready to change the way you stay healthy.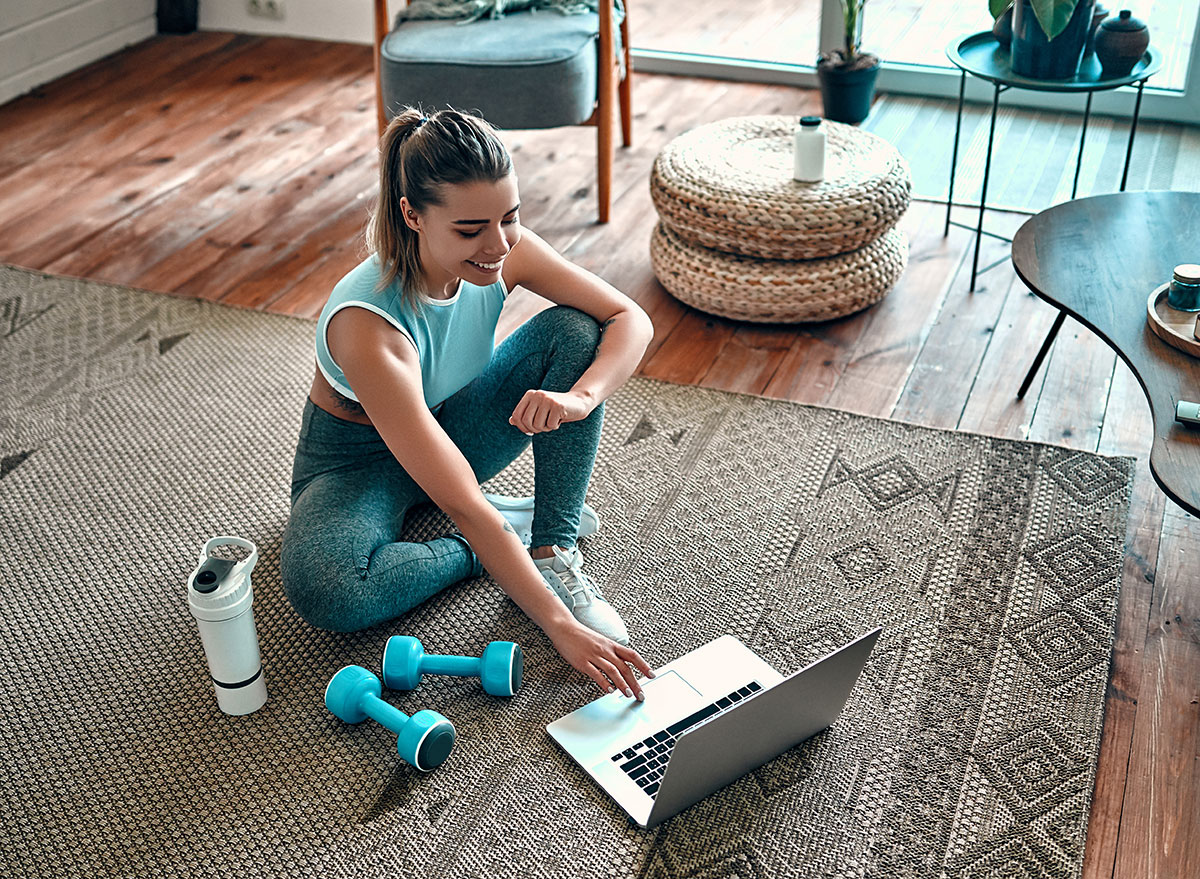 When it comes to living a healthy lifestyle, diet, exercise, and weight loss can keep anyone in shape. While many might assume you need to keep a close eye on your calorie intake and watch what you eat, a new study has shed light on what actually helps you live a wholesome lifestyle.
According to a study published in iScience, some lifestyle plans designed to combat obesity don't work and in the long run, can even lead to some individuals gaining more weight. The study showed that obese individuals end up seeing far better results when they start exercising, as opposed to obese participants that tried to lose weight by simply dieting. While the study didn't precisely measure dieting, it did reveal that those who used a diet to lose weight eventually ended up gaining the pounds back after they hit their goal, while those who exercised had better long-term results.
"Exercise is important when it comes to obesity and disease due to its impact on insulin sensitivity," says Jay Cowin, NNCP, RNT, RNC, CHN, CSNA at ASYSTEM. "Insulin sensitivity is your body's ability to pull glucose out of the bloodstream so that it can be used for energy or fuel. Obesity has been found to activate the innate immune system which stimulates inflammation and insulin resistance."
"This can lead to symptoms of prediabetes and ultimately type 2 diabetes," continues Cowin. "However, studies show that exercise improves insulin sensitivity when performed daily. This is because, during aerobic exercise, muscles increase their uptake of glucose by as much as fifty times. This effect can persist for up to 24 hours or more after your workout. This shows that exercise is imperative for regulating insulin sensitivity, which can affect your overall health."6254a4d1642c605c54bf1cab17d50f1e
Exercise doesn't just affect how your body processes insulin.
"Exercise prevents or reverses the effects of certain diseases," says Dr. Daniel Boyer of the Farr Institute. "Moderate exercise increases heartbeat that makes the body muscles use more glucose. With time, it reduces blood sugar levels, [which] lowers heart attack [risk] and related disorders. By controlling body weight, reducing sex hormones, and strengthening the immune system, it can minimize chances of certain cancers like colon and breast cancer."
According to the study, people who exercised regularly had a 22% lower all-cause mortality risk and 24% lower cardiovascular disease risk.
"It [also] promotes a sense of confidence and well-being by lowering anxiety and depression," says Dr. Boyer. "However, the link between exercise and emotional health is not clear. Because it makes the body burn more calories, it helps check obesity that might cause health problems in the body. To achieve this, do some aerobic exercise for at least 20 minutes per day to realize the effect of exercise on your weight."
If you have a weight loss goal in mind or just want to live a healthier lifestyle, opt to make exercise a priority to keep you in top shape and moving toward a better lifestyle. If you need ideas of what to do to get your body moving but don't know where to start, make sure to check out This 5-Move At-Home Workout Will Help You Build Strength and Get Lean and get ready to live your best life.