8 Healthiest Ways to Drink Your Coffee, According to Dietitians
There are many ways to enjoy a flavorful, caffeinated cup that's also good for you.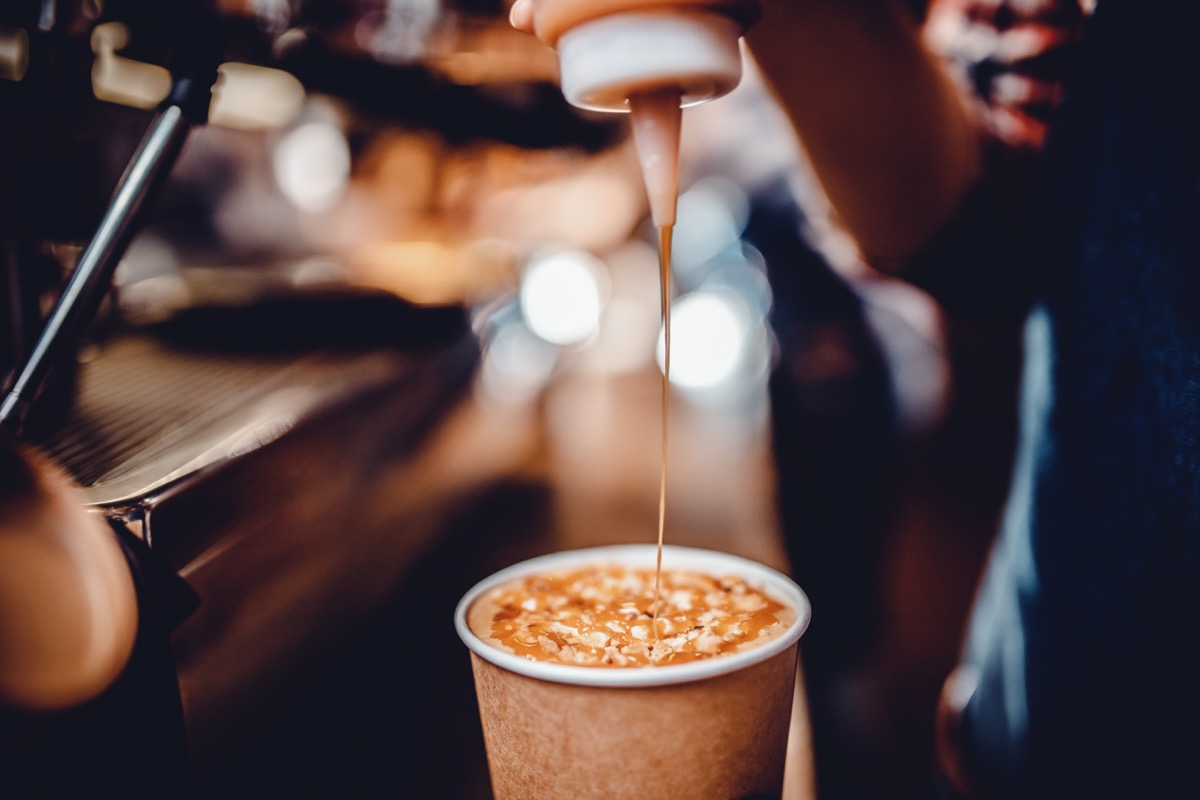 Coffee may already be a big part of your mornings, but did you know that there's been a lot of new research highlighting its health benefits? Yep. Turns out, drinking a cup of Joe can give you an extra boost of vitamins, and sipping on espresso can actually help you live longer. That's the thing about coffee … just when you think you know everything about the world's favorite morning beverage, there's something new to discover.
With this in mind, here are the latest and healthiest ways to drink your coffee in 2021, according to registered dietitians. And for more on starting this year on the right foot nutrition-wise, here are The 7 Healthiest Foods to Eat Right Now.
Measure your milk or creamer before you pour it in.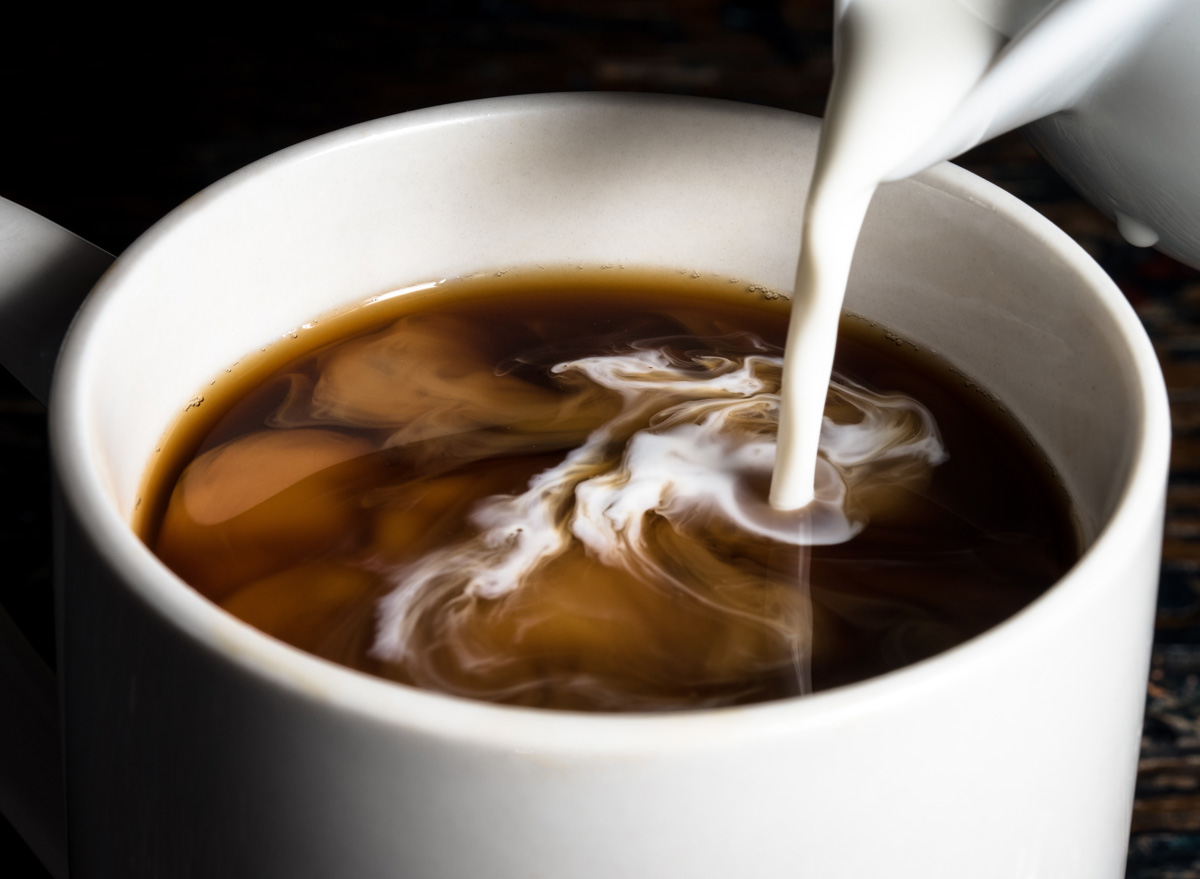 A common mistake that can make coffee less healthy? Adding too much milk or creamer. "If you prefer the taste of real cream or half and half, you can still enjoy them in your coffee, but keep in mind that we often overdo it when we add these items in," says Maryann Walsh, RD, CDE. "I always recommend measuring out what a serving of cream, half and half, or your favorite creamer is to get a visual… you may find that you are using anywhere from two-to-five times more than 1 serving."
For more on healthy coffee, here are the 10 Coffee Hacks for Weight Loss, According to Registered Dietitians.
Measure how much sugar you're adding, too.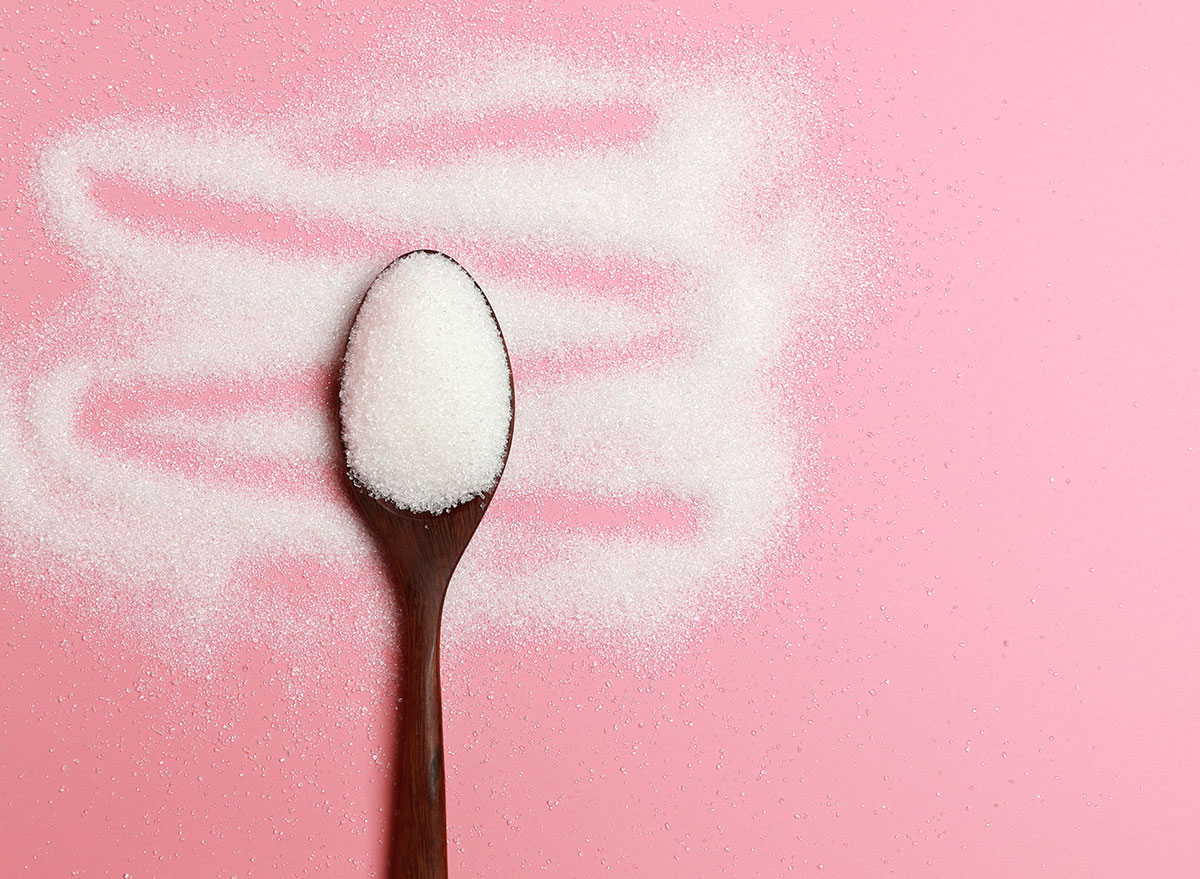 This applies to any kind of sugar or sweetener you may like in your coffee. "Real sugar can be fine in moderation, but I always recommend measuring the sugar you are adding or using pre-portioned packets," Walsh says. Typically, one packet is about one teaspoon.
Related: This Sugar Substitute May Protect You From Diabetes, Study Finds
Ditch sugary flavorings for natural ones.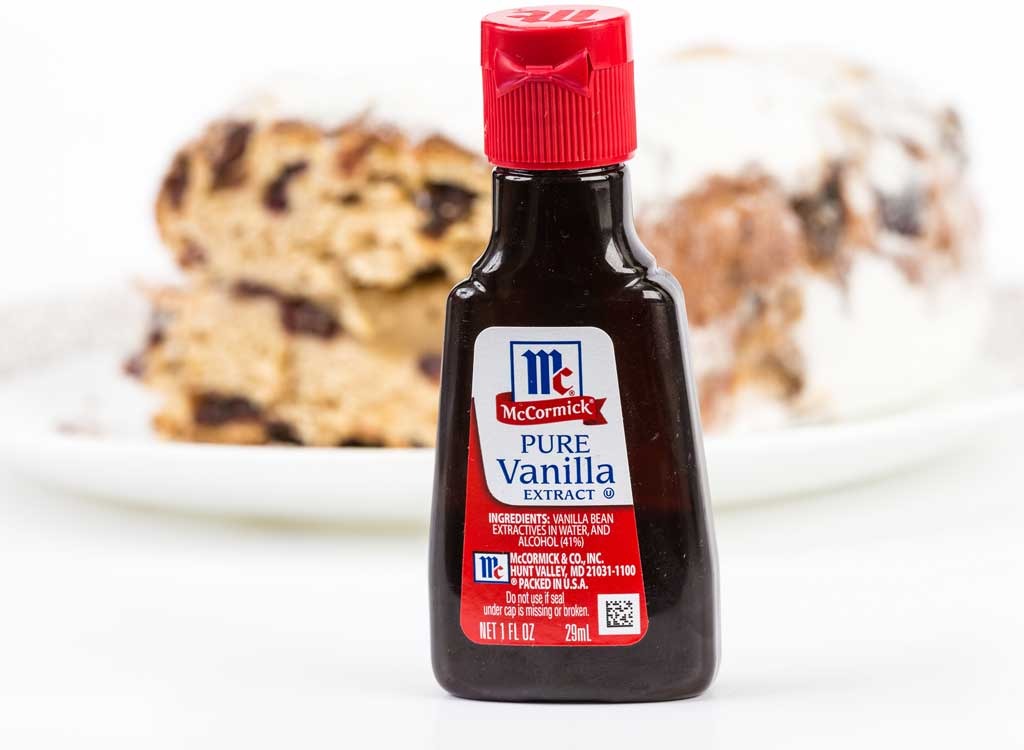 Even better, upgrade your coffee creamer. Most available at the grocery store try to recreate natural flavors via artificial ingredients. So why not just opt for the real thing? If vanilla lattes are your favorite, opt for real vanilla, says registered dietitian Kelsey Lloyd, MS, RD, LDN. You can also use honey or maple syrup to sweeten your cup.
Related: Starbucks Just Added These 3 New Menu Items 
Add flavor to grounds before brewing.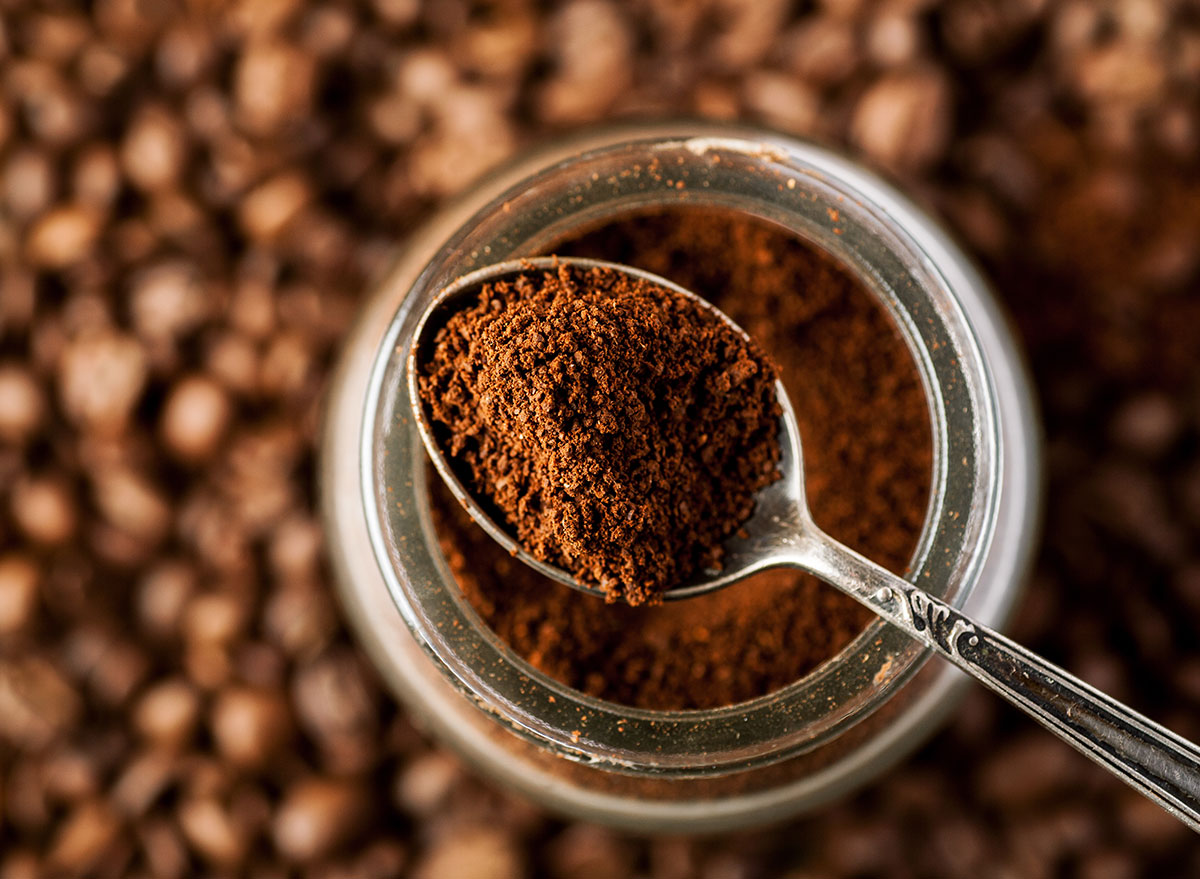 A super-easy way to add flavor without the extra calories and sugar is to use cinnamon, nutmeg, food-grade lavender, or another spice to your coffee grounds before brewing, Lloyd says. Putting these in before you hit the start button helps infuse the flavor with the grounds.
Related:  The #1 Warning Sign You're Drinking Too Much Coffee, According to Science
Choose dairy-free creamers.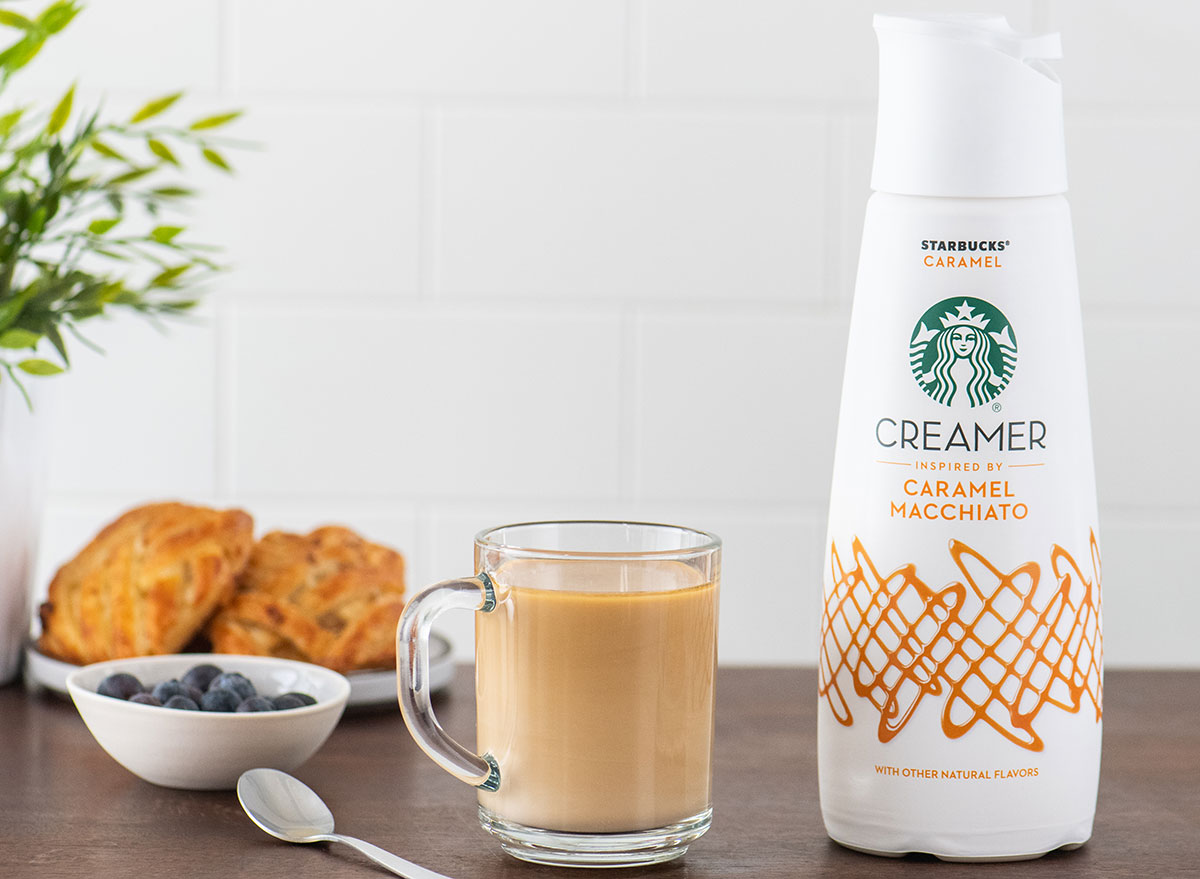 "Many plant-based creamers made with coconut or almond milk are formulated in a way that makes them lower in calories and fat, and there are often numerous fun flavors to choose from," Walsh says.
Our favorites include this non-dairy pumpkin spice creamer. And if adding more plants to your diet is a goal for this year, here are 15 Easy Ways to Transition to a More Plant-Based Diet.
Use a low-calorie, natural sweetener.
"Opting for low-calorie natural sweeteners, like stevia (available at most coffee shops now) or monk fruit, is a great way to sweeten up your coffee without adding excess sugar and calories," Walsh suggests.6254a4d1642c605c54bf1cab17d50f1e
Related: We Tasted Coffee from 5 Fast-Food Chains and This Was the Best
Don't drink it on an empty stomach.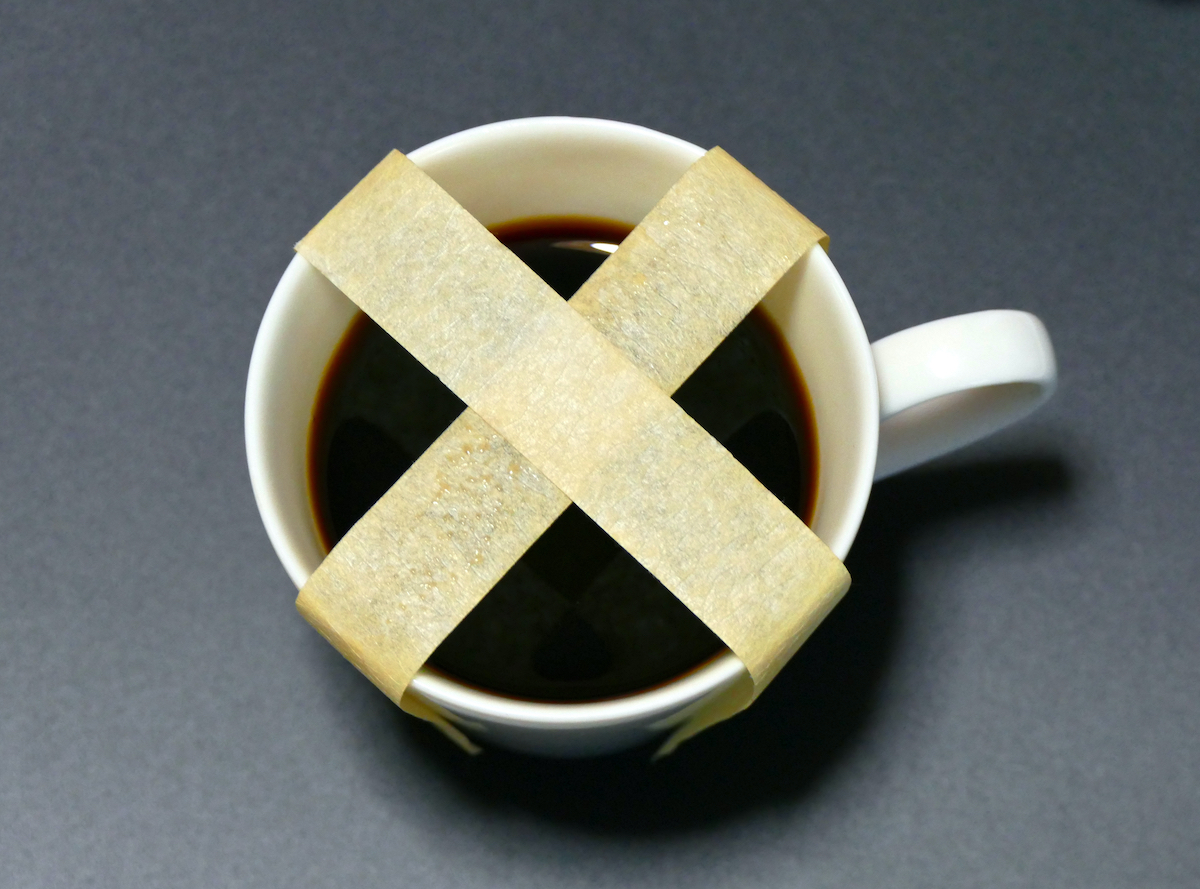 Studies, like one published in the Proceedings of the National Academy of Sciences of the United States of America in 2017, have found that the bitterness in coffee can signal the body to create more stomach acid.
"Sometimes the acidity of coffee can upset your stomach when there's nothing else in your digestive system," Lloyd says. It can also cause your blood sugar to spike after a bad night's sleep, says a new study from the University of Bath. The best way to prevent this? Drink it with or after breakfast.
Ask for fewer pumps of syrup.
Making coffee at home is the best way to ensure you know exactly what's going into it. But if you're ordering at a coffee shop, make your choice simple.
"Keep in mind that the flavorings are usually syrup-based and high in sugar, and the standard recipe may call for multiple 'pumps' of these syrups," Walsh says.  "Oftentimes, your drink can taste just as good if not better with just one pump of the syrup." Ask, and you shall receive!
To get all the latest coffee news and tips delivered right to your email inbox, sign up for our daily newsletter!
Amanda McDonald
Amanda has a master's degree in journalism from Northwestern University and a bachelor's degree in digital journalism from Loyola University Chicago.
Read more about Amanda