Model Kaia Gerber Shows Off Her Exact Workout Routine
The star has dedicated herself to intense workouts to stay in runway ready shape.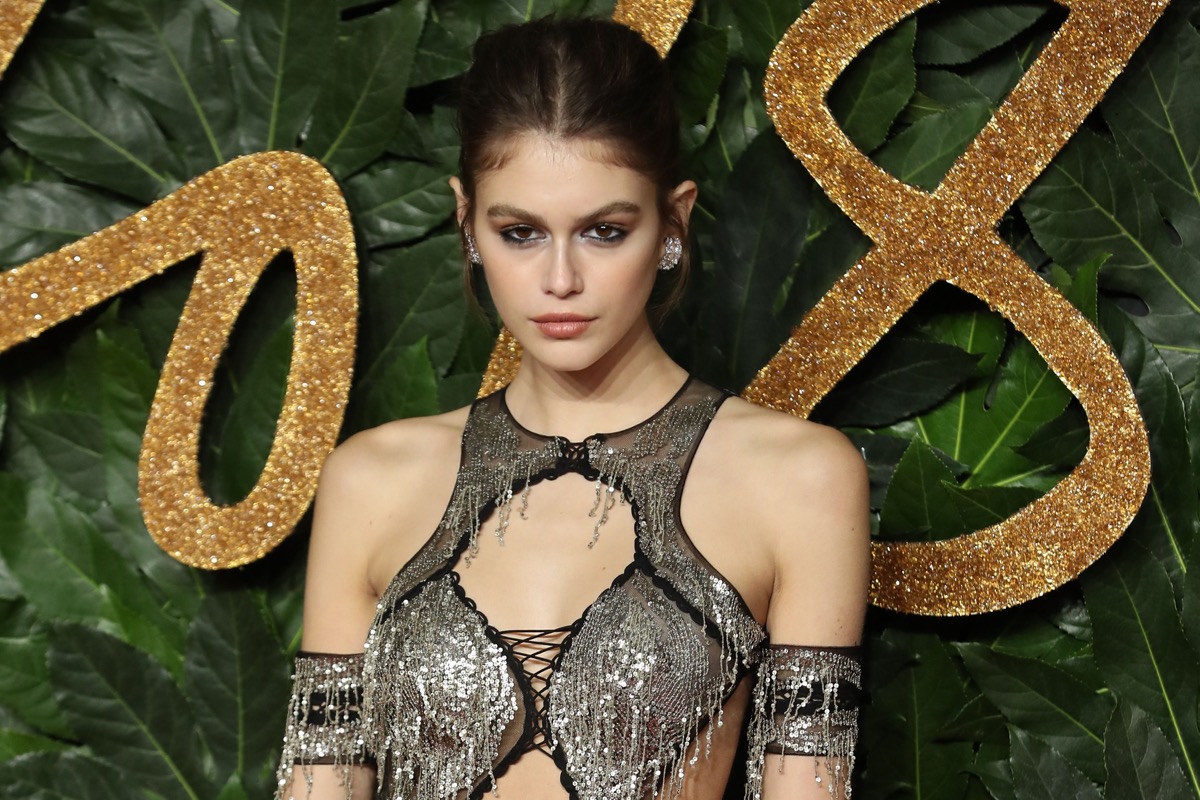 Modeling may seem like a plum gig, but the job requires a lot more effort than most people would expect. In addition to long shoots and walking the runway in towering heels, staying in shape is a full-time job for most models—just ask Kaia Gerber. On March 25, Gerber's trainer, Kirk Myers, posted a series of videos featuring the model working out, and they're nothing short of grueling.
In the first video, Gerber and her friend, Bachelor contestant Kit Keenan, are seen holding hands as they do a series of knee raises and arabesques while holding kettlebells and balancing on yoga hemisphere balls.
In subsequent shots, Gerber and Keenan are also seen doing a series of gliding side lunges, side plank crunches, walking squats wearing resistance bands around their thighs and feet, forward and backward jumps using resistance bands on their thighs, crunches and leg lifts on their hemisphere balls, and leg lifts and extensions done while wearing ankle weights.
"@kaiagerber @kitkeenan smashing a partner workout @dogpound ??? teamwork makes the dream work #smascity #letsgoooo," Myers captioned the series of clips.
While Gerber may have a regimented routine at the gym, she's admitted in the past that the diet that accompanies it is anything but spartan. In a 2018 interview with Harper's Bazaar, the model revealed that she doesn't believe in depriving herself.
"I'm passionate about breakfast. I wake up hungry, so I always eat a bagel," said Gerber, who also revealed that her favorite foods include steak tacos, banana splits, and pasta. "I don't go a day without eating pasta. Penne with vodka sauce is my all-time favorite and is actually one of the things I know how to prepare myself," she admitted.
Gerber's said in the past that balance has always been the key for her when it comes to staying camera-ready without feeling deprived. "Staying in shape is definitely something I think about, but I don't let it get in the way. I'm active, but I'm not just going to wake up and go to the gym and not eat pizza. If there's pizza or if there's ice cream, I'm going to eat it," she told Byrdie in 2019.
For more celebs who've transformed their bodies, Kaley Cuoco Shows Off the Exact Workout That Gave Her Six-Pack Abs.
Sarah Crow
Sarah Crow is a senior editor at Eat This, Not That!, where she focuses on celebrity news and health coverage.
Read more about Sarah