This Massive Chocolate Recall Was Just Expanded Ahead of Easter
The company has issued additional words of warning to American consumers.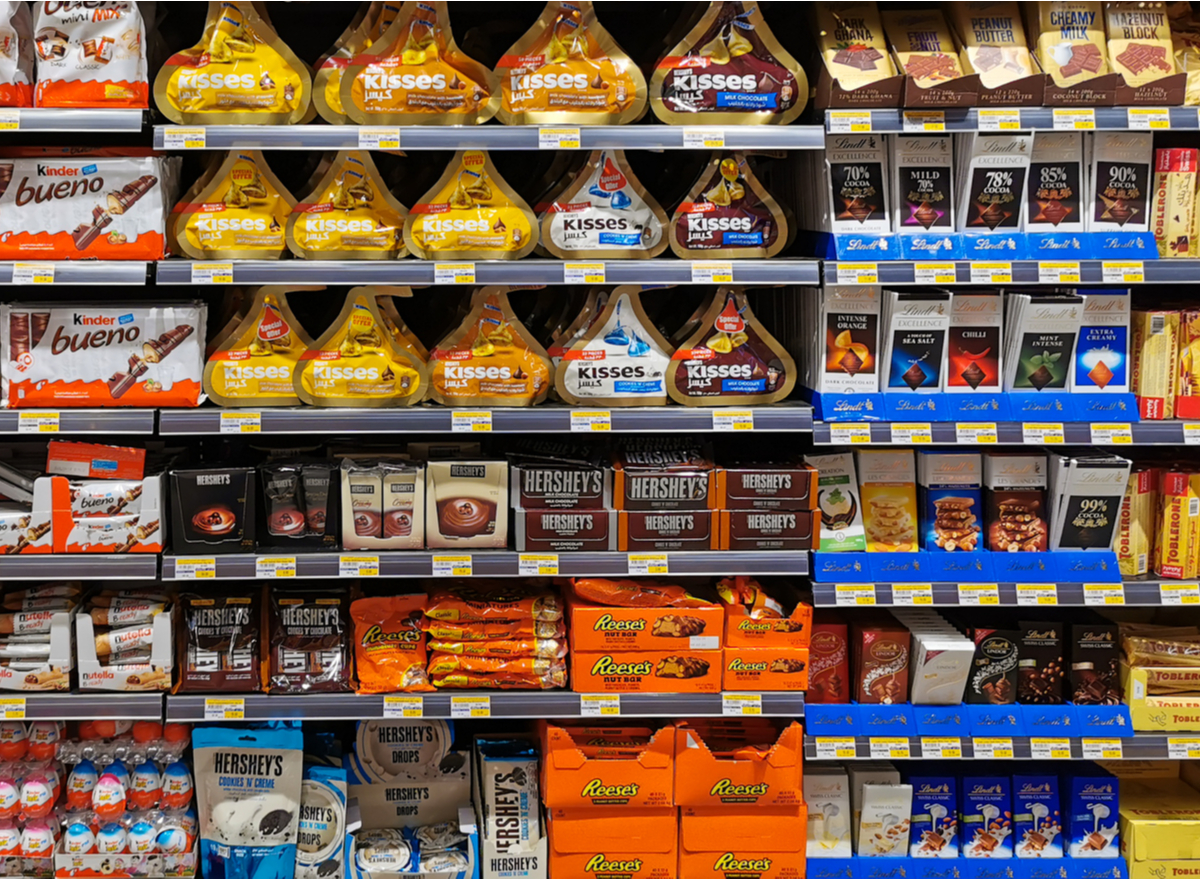 With Easter fast approaching, news recently surfaced surrounding the recall of two different Kinder products in the United States. The brand's producer, Ferrero, voluntarily recalled both the Happy Moments Chocolate Assortment and the Mix Chocolate Treats Basket due to risks of salmonella contamination, just days before the major chocolate holiday.
Although no illnesses have been reported in the U.S., sweets distributed across several stores in the country were made in the same Belgium facility linked to at least 142 European Salmonella cases. Additional Kinder products from the plant were recalled in Europe. When the U.S. recall was first announced, the company emphasized that these were the only two affected products that were produced for U.S. distribution.
But the company just revealed that the presence of other contaminated Kinder treats is possible in the United States. 
"There may be Kinder branded products currently for sale in the U.S. that are intended for foreign markets and unauthorized for sale in the U.S.," Ferrero North America's appended press release, issued on April 12, states.
These unauthorized products could be a part of the larger recall in Europe which also included Kinder Surprise, Kinder Mini Eggs, Kinder Surprise Maxi 100g, and Kinder Schokobons—a few of the brand's most popular selections.
The confectionery company is urging American consumers to check their Kinder products to ensure they were distributed by Ferrero U.S.A. and are therefore safe for consumption. All chocolates authorized for sale in the U.S. have the following label included on the back of the packaging which was provided in the FDA's news statement:
EXCL. DIST. FERRERO U.S.A., INC.
PARSIPPANY, NJ 07054
If this description is not included on Kinder products sold in the United States, Ferrero advises to "dispose of it immediately." The chocolate manufacturer is continuing to work with the FDA to address this now expanded issue and to keep consumers up to date with the latest information.
"Ferrero deeply regrets this situation," said the company's U.S.A. division in its announcement. "We take food safety extremely seriously and every step we have taken has been guided by our commitment to consumer care."
These chocolate items aren't the only ones you should watch out for during your next shopping trip. These Two Easter Items Won't Be On Grocery Shelves This Year.