This McDonald's Location Was Shut Down After a Video Leak Showed Deplorable Kitchen Conditions
The stomach-turning clips have prompted an investigation.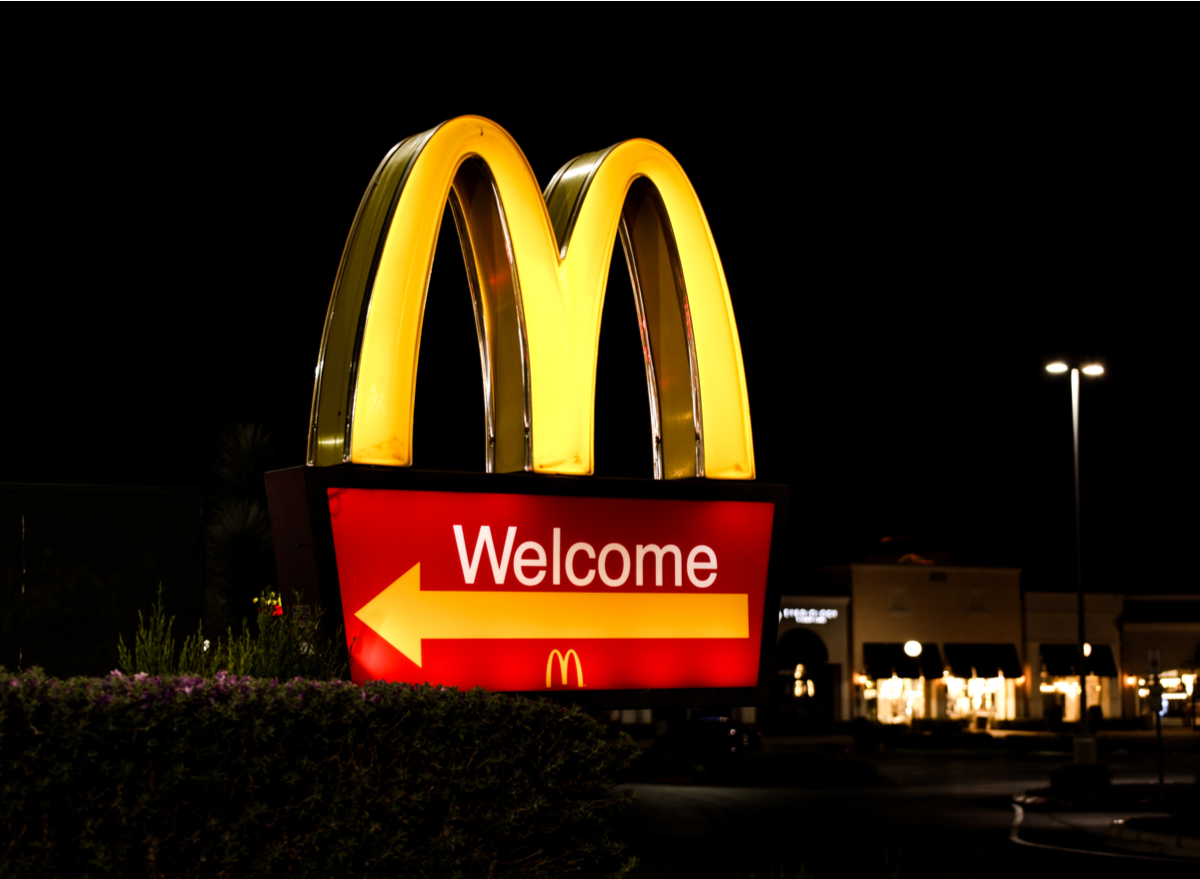 While diners hope that what's going on behind closed doors of a restaurant kitchen is sanitary, they can't always be sure. And one community in Central California was particularly appalled when the deplorable kitchen conditions of a local McDonald's were leaked in a series of videos.
A McDonald's in Sanger, Calif., was shut down after videos of its food prep area showing footage of rodents, roaches, and trash, were posted to Sanger Live, a Facebook group for community news and events. The footage allegedly came from  McDonald's employees who were outraged about the unsanitary conditions.
And don't miss 4 Regional Burger Chains With the Highest Quality Food
The disturbing videos show glue traps containing multiple dead mice, cups being stored on the ground, insects skittering around where food is being made, and even what appears to be a live mouse running on the floor near an employee's foot as they service the drive-thru window. 
McDonald's in question is located at 295 Academy Ave., and according to The Fresno Bee, the restaurant closed shortly after the videos surfaced, on June 3. The Bee also reported that an investigation by the Fresno County Public Health Department of the situation is currently ongoing.6254a4d1642c605c54bf1cab17d50f1e
"We can confirm that claims were filed against the restaurant, and we are aware of the videos circulating that claim to show conditions of the place," said a member of the Fresno County Health Division to The Fresno Bee in an interview. "That is a facility that we do monitor from a health and safety standpoint. We are looking into the situation and cannot comment any further."
According to the Sanger Live Facebook group, the McDonald's location had been recently remodeled and the building was "fairly new," despite having current issues with infestation. After the videos were posted to the group, members of the community submitted additional videos and photographs of the Sanger McDonald's, showing more proof of unhygienic conditions.
The additional reports document bathrooms covered in used toilet paper and other dirty areas in and outside of the restaurant.
The Fresno Bee reported that the location was blocked off by traffic cones and a piece of paper with the words "Closed Due to Maintenance" was posted on the front door as of June 3.
Amber Lake
Amber Lake is a staff writer at Eat This, Not That! and has a degree in journalism from UNF in Jacksonville, Florida.
Read more about Amber