This Major Grocery Meat Company Is Part Of A Huge Bird Flu Epidemic
Over 17 million birds have been infected, the USDA says.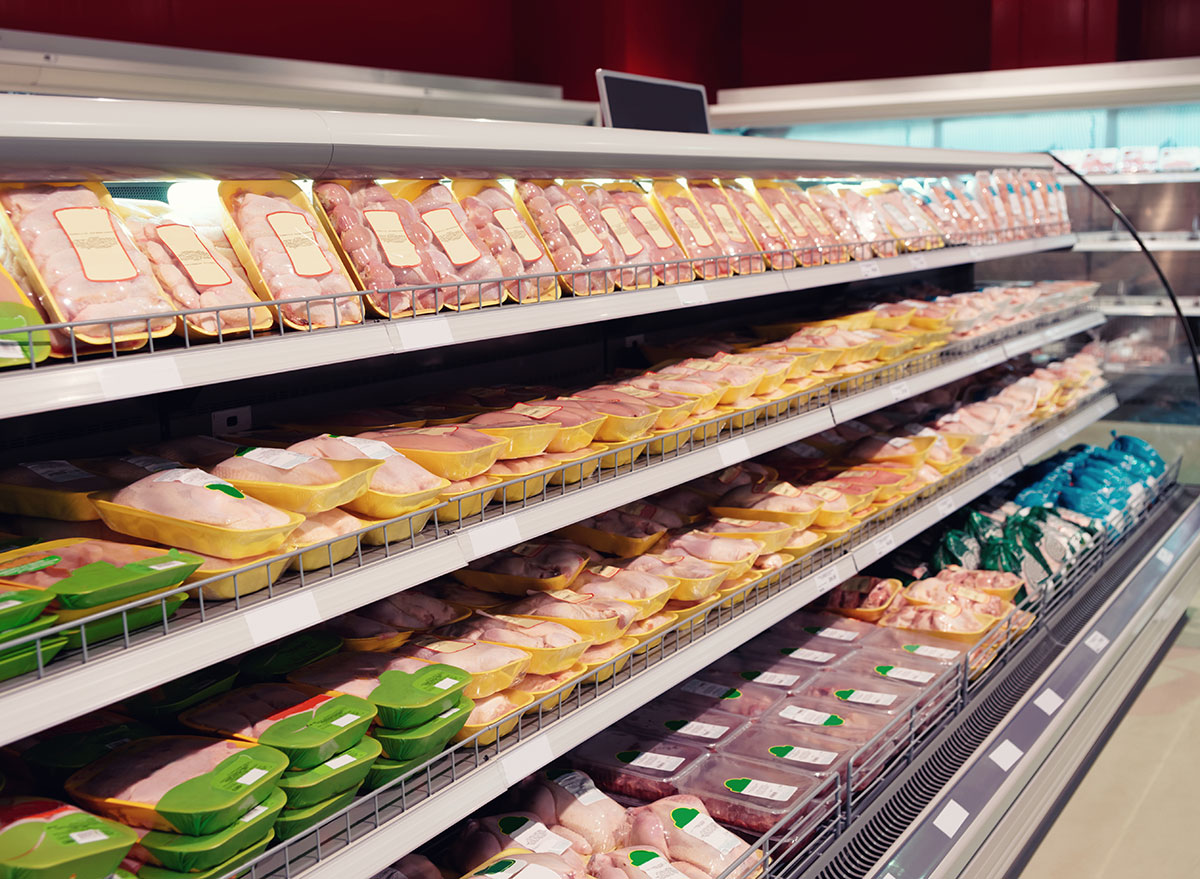 The United States Department of Agriculture (USDA) recently confirmed that the bird flu has been detected in 17 million birds on farms across the U.S., threatening the supply.
The highly pathogenic avian influenza (HPAI) has not been detected in any humans yet, and the CDC says there is no immediate public health concern, but Jennie-O—a brand under the company Hormel Foods and sold in grocery stores around the U.S.—has had some of its flocks become infected.  Farms in over 20 other states have also seen birds become sick, causing some countries to ban U.S. imports of avian products.
The company says in a statement on its website that while the flu has been spreading to farms supplying it with turkeys and chickens since February, late March is the first time Jennie-O has had any confirmed cases. The current ones involve several farm operations in Minnesota.
"Jennie-O Turkey Store has been preparing for this situation and took extensive precautions to protect the health of the turkeys in its supply chain," the company says. However, it does not go into detail about what these are.
The vast number of infections is not only threatening U.S. exports but will make eggs harder to harvest, Bloomberg reports. Packs of a dozen or two dozen could be scarce and/or more expensive ahead of the Easter holiday. It's the first time that the bird flu has affected the supply this much since 2015, according to Grocery Dive, which says it also could cause prices to rise should it continue.
Do grocery shoppers need to be concerned?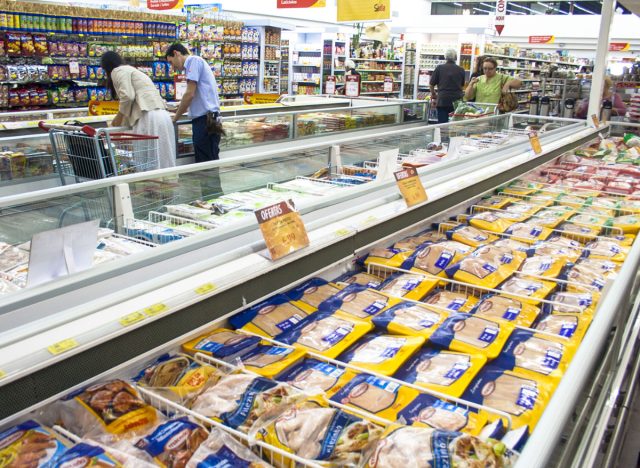 The CDC says that the bird flu usually does not infect people, and for there to be a human infection a person would need to get bird saliva, mucous, or feces into their eyes, nose, mouth, or lungs, which is unlikely if you are handling meat purchased from a grocery store.
"This can happen when virus is in the air (in droplets or possibly dust) and a person breathes it in, or possibly when a person touches something that has virus on it then touches their mouth, eyes or nose," it says.
The most recent cases have been discovered in Russia in 2020 and China in 2021 and only involved a small number of people. Symptoms can include eye redness, mild flu-like upper respiratory symptoms, pneumonia, fever, cough, sore throat, runny or stuffy nose, muscle aches, headaches, fatigue, difficulty breathing, diarrhea, nausea, vomiting, and/or seizures. Yet, sometimes there are no symptoms at all. Should a person get it, it also can be spread to another via close contact.6254a4d1642c605c54bf1cab17d50f1e
"As a reminder, HPAI is not a food safety issue," Jennie-O says in its most recent update on the issue.
One of the best ways to avoid getting sick from eating meat like turkey or chicken is to properly cook it. The CDC says that all poultry and eggs should be cooked to a temperature of 165 degrees Fahrenheit to kill bacteria and viruses. Additionally, if you handle the meat raw, handle it "hygienically".
It also emphasizes that "there is no evidence that anyone has gotten bird flu after eating properly cooked poultry products, [or] uncooked poultry."
This isn't the only grocery item that is making headlines right now. Over 161,000 Pounds of This Beloved Peanut Butter Is Being Recalled.
Amanda McDonald
Amanda has a master's degree in journalism from Northwestern University and a bachelor's degree in digital journalism from Loyola University Chicago.
Read more about Amanda