4 Most Crowded Grocery Stores Right Now
Here's where everyone is shopping for back-to-school items and deals.
With summer break winding down, shoppers are gearing up for back-to-school shopping. Your favorite supermarkets may start looking more crowded as people flock toward the aisles for school essentials. Now that students are transitioning from hitting the pools to hitting the books, plenty of retailers are basking in the glory of their renewed popularity.
While the dog days are more present than ever, it doesn't seem to hinder customers from coming out in droves to do some much-needed shopping. To track store performance, foot traffic analytics firm Placer.ai monitored retail trends for the second quarter of 2022 and revealed key findings from its quarterly indexes, including a surge in discount and dollar stores. Here's a breakdown of which stores are dominating the retail scene!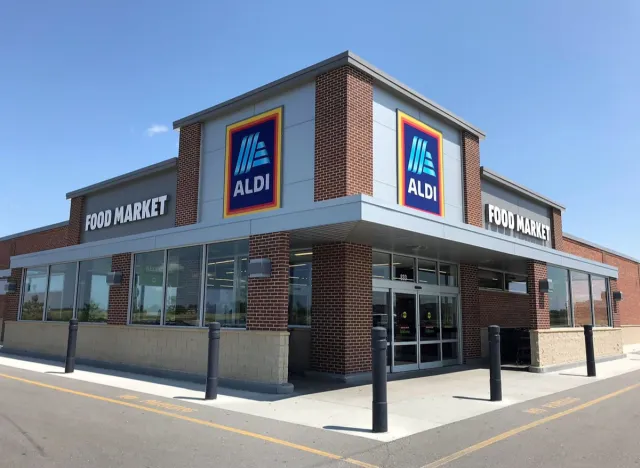 Leading the pack for grocery stores was Aldi coming out on top during the second quarter of 2022. Placer.ai's quarterly indexes found that Aldi saw a 23.3% increase in customer visits as of June when compared to 2019 pre-pandemic shopping. Visits to Trader Joe's also increased 12.2% compared to 2019.6254a4d1642c605c54bf1cab17d50f1e
"While the nationwide grocery foot traffic has come down somewhat from its pandemic peaks, the category is still seeing elevated visit levels when compared to its 2019 performance," according to the full Placer.ai index. Overall, growth in the grocery store sector was up 2.9%  quarter-over-quarter, with data derived from stores such as Albertsons, Walmart Neighborhood Market, Publix, and Whole Foods Market.
Target was crowned the front runner of the superstore sector, with a 5.1% increase in shopper visits. The popular chain was closely followed by Walmart, boasting a 4.7% spike in visits. Unlike Target and Walmart, major wholesale brands like Sam's Club, Costco, and BJ's Wholesale experienced a decline in visits in the second quarter of 2022.
However, superstores in general still managed to benefit from the uptick in prices. As Placer.ai reveals, "Rising inflation and gas prices led consumers to consolidate shopping trips and seek out value at retail giants such as Walmart and Target and wholesalers such as Costco, BJ's, and Sam's Club."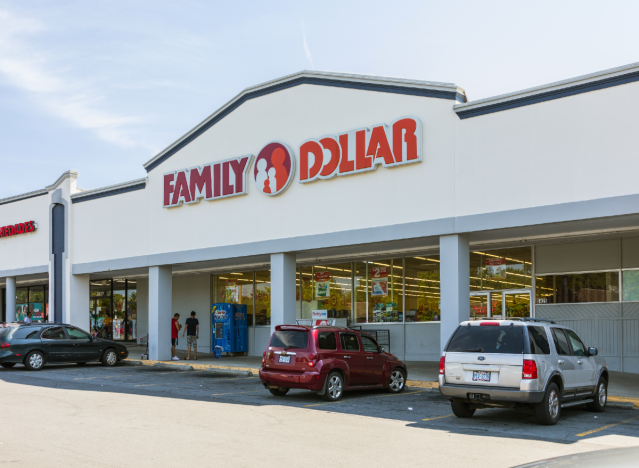 Customers want to make their dollar stretch, as evident from the discount and dollar store customer growth data. Of all the major discount and dollar stores, Placer.ai saw that Family Dollar experienced the most growth in the second quarter of 2022 year-over-year, with foot traffic up 16.3%.
But it's not just Family Dollar that's seen a surge in popularity. Visits to discount stores overall went up 13.2% from the previous quarter, despite pandemic setbacks that have been known to hurt other store operations. The customer surge is followed by Five Below with an increased visitation of 10.2%, Dollar General with an 8.5% increase, as well as Dollar Tree with 5.9% visitation.
The grocery industry saw another worthy competitor in Ingles Markets for its Q2 earnings. The southern grocer, which operates in six states including Alabama, Georgia, Tennessee, Virginia, North Carolina, and South Carolina reported an increase in the second fiscal quarter.
As reported by Supermarket News, "fiscal 2022 second-quarter net income rose to $68.6 million from $52.2 million in the 2021 quarter." The report indicated that net sales jumped 16.8%, going from $1.18 billion a year ago to $1.38 billion. Gross profit in the second quarter of 2022 increased to $348.6 million from $310.5 million in Q2 of the previous year.
Alex Perry
Alex Perry is a writer with Eat This, Not That! She graduated with a master's degree in broadcast journalism from Northwestern University, where she experienced all the amazing things Chicago has to offer.
Read more about Alex