8 Most Expensive Sandwiches at Popular Fast-Food Chains
Some premium offerings cost more than a full meal at other chain restaurants.
If you associate fast-food restaurants with low prices, you're generally right on the money, but the association isn't universal. Overall, fast-food prices are seeing a recent surge thanks to growing demand. Additionally, brands are now also opting to add higher-priced premium items to their offer in order to attract customers that aren't just looking for value but also innovation from their favorite chains.
When it comes to fast-food sandwiches, one of the most popular items out there, a higher price tag is usually a function of two factors: sandwich size and special ingredients, and in some cases, both. We looked for the most expensive options we could find at popular chain restaurants and discovered some surprisingly pricey creations. Keep in mind that prices may vary by location.
For more on the latest trends in fast food, check out 7 New Fast-Food Chicken Sandwiches Everyone's Talking About.
Honey Baked Ham's Tavern Club Sandwich
Yes, many Honey Baked Ham locations serve prepared food, including very good sandwiches. At $8.56, the Tavern Club costs the same as several other of the retailer's most expensive sandwiches, but it's a better deal as it's loaded with more ingredients—ham, turkey, bacon, cheddar, lettuce, tomato, mayo, and mustard.
Don't forget to sign up for our newsletter to get the latest restaurant news delivered straight to your inbox.
Au Bon Pain's Smoky BBQ Chicken Melt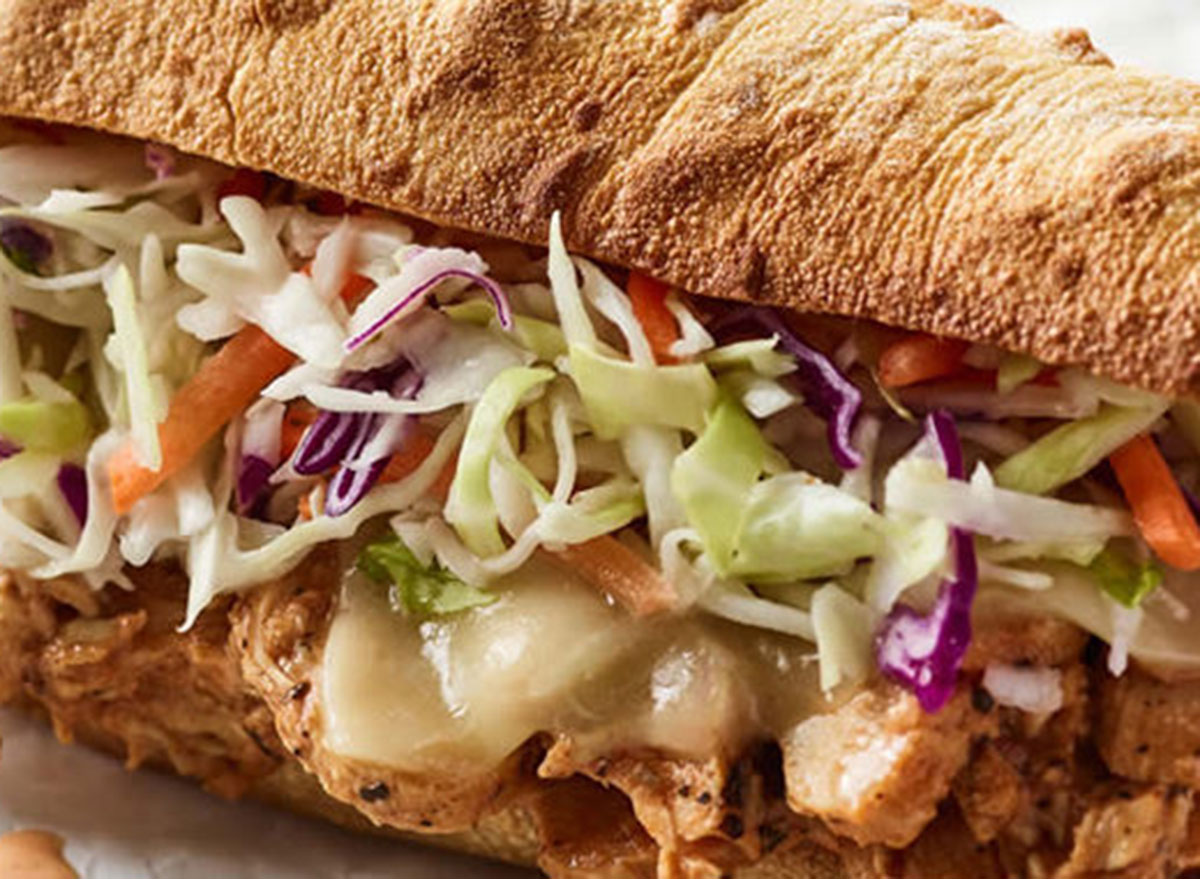 This sandwich packs a lot of flavor in between the sliced "rustic baguette" bread thanks to flavorful cheddar cheese, a "zesty spread," and Vidalia onion coleslaw. It clocks in at 640, which means this isn't a huge sandwich, but goes for a pretty premium price of $8.79.
Subway's Bacon Tatum Sandwich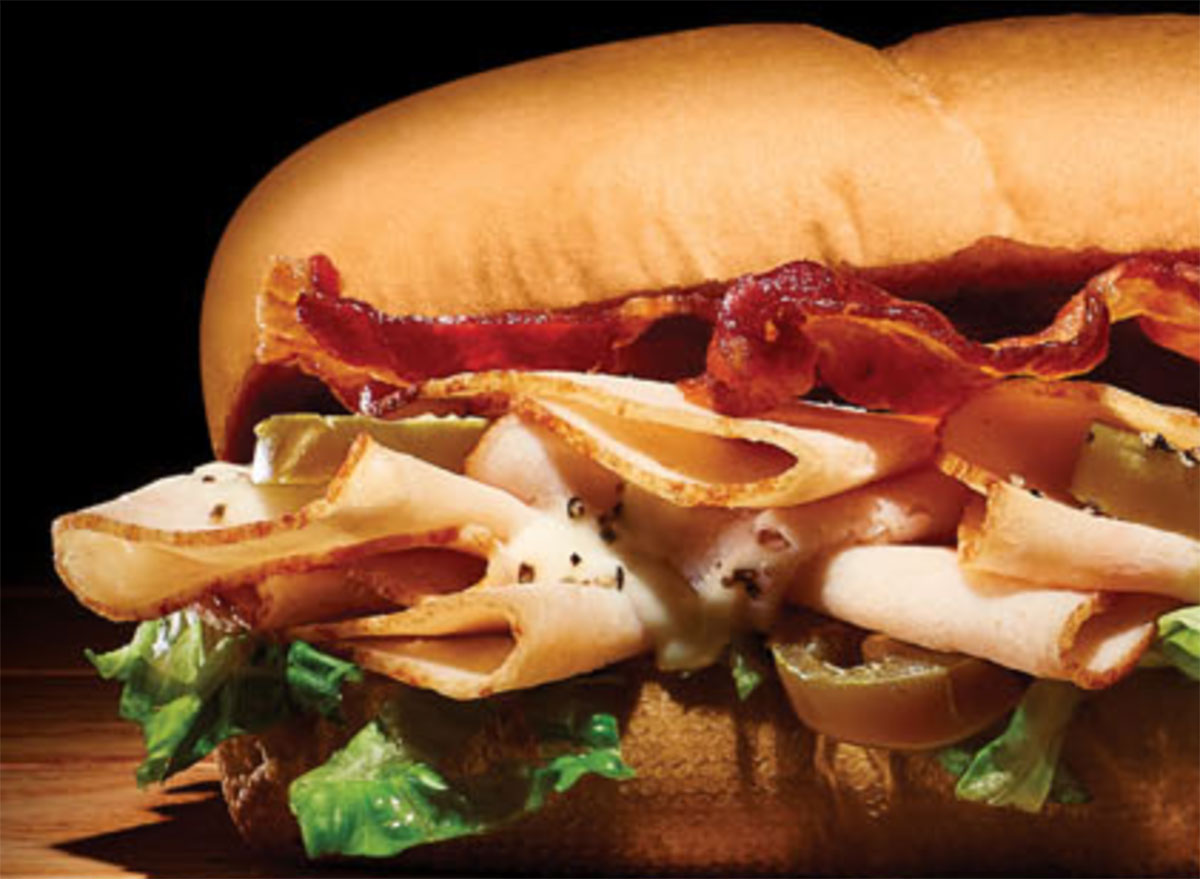 Named for (and ostensibly designed by) NBA star Jayson Tatum, in its footlong variety, this spicy sandwich is big on flavor and price. This Baller Sub offering is a limited-time option on the chain's menu and goes for $9.39.6254a4d1642c605c54bf1cab17d50f1e
Habit Burger's Ahi Tuna Filet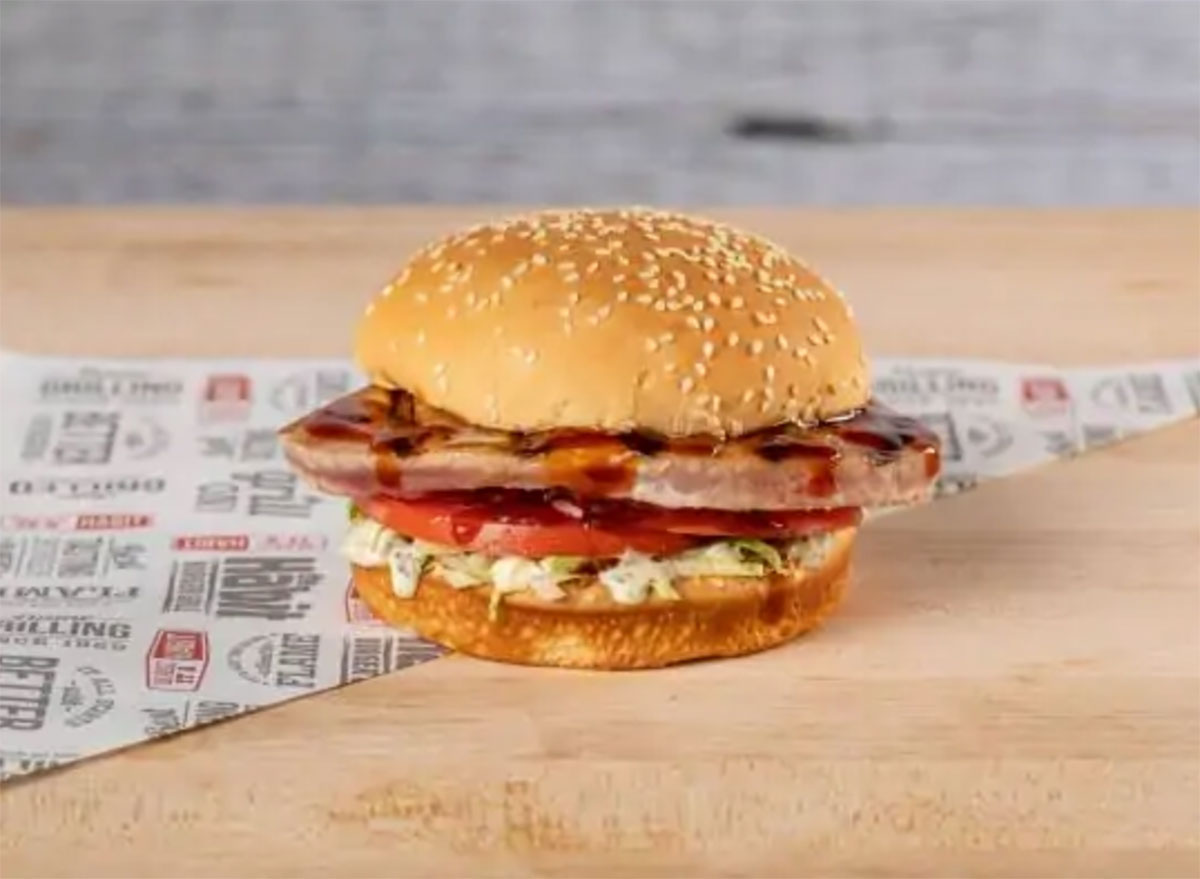 This offering elevates the mere fish sandwich thanks to its use of "line-caught, sushi-grade tuna steak" that's served with a teriyaki glaze, among a few other carefully chosen ingredients. At $10.81, it's about the most expensive sandwich on the list in terms of cost per calorie—the light dish serves up just 390 calories.
Panera Bread's Toasted Steak & White Cheddar Sandwich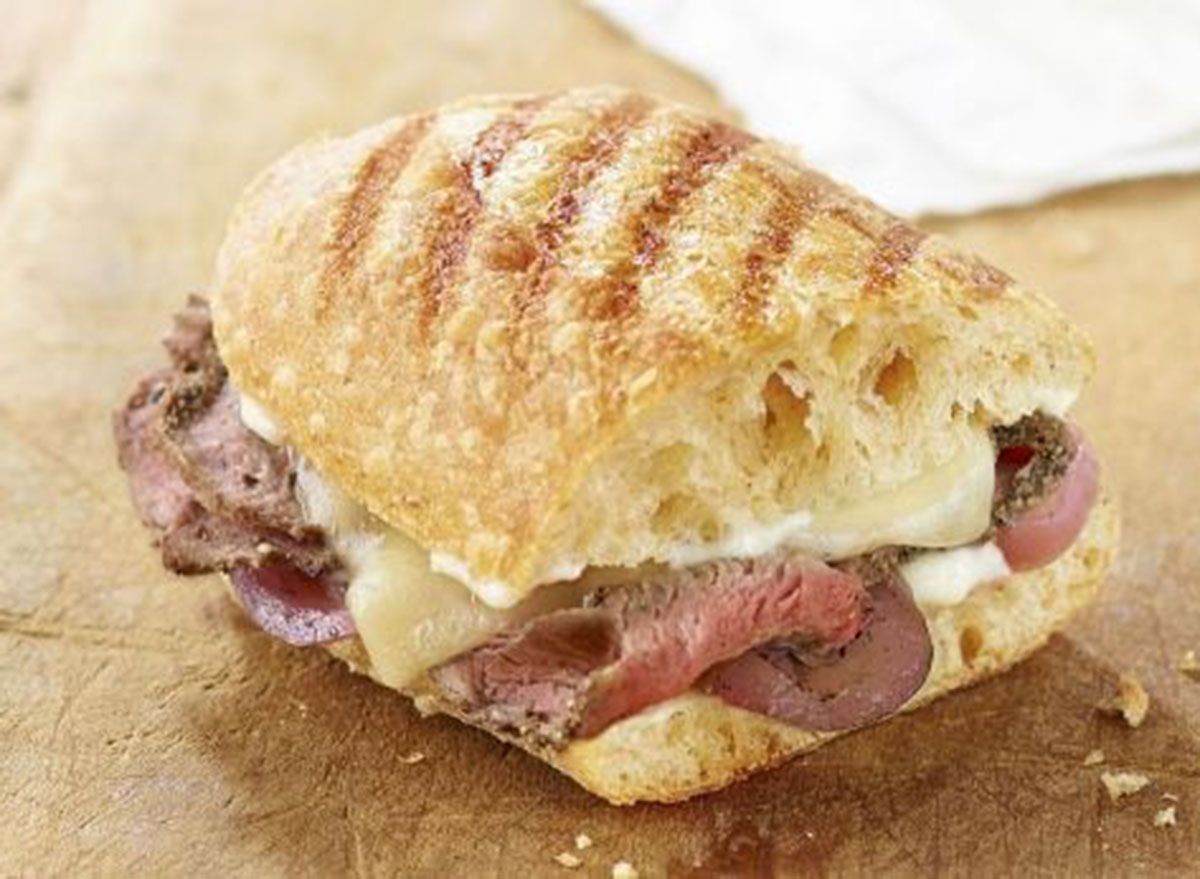 At $11.39, this sandwich is nearly twice the price of the most expensive sandwiches from some other fast-food restaurants, but it's also a much more artisanal affair, with chunks of real steak, Vermont white cheddar cheese, pickled red onions, and horseradish sauce on ciabatta bread.
Quizno's Old Bay Lobster Club
A fast-food sandwich touting lobster is bound to be pricey, and this one hit the premium mark at $11.50. While it's allegedly made with a "lobster & seafood salad," know that you may not get all that much of the actual crustacean (that stuff is expensive). Still, Quizno's take on a lobster sandwich (not to be confused with a lobster roll) will certainly put you in a beachy, cocktails-by-the-water vibe.
Firehouse Subs' Pepperoni Meatball Sandwich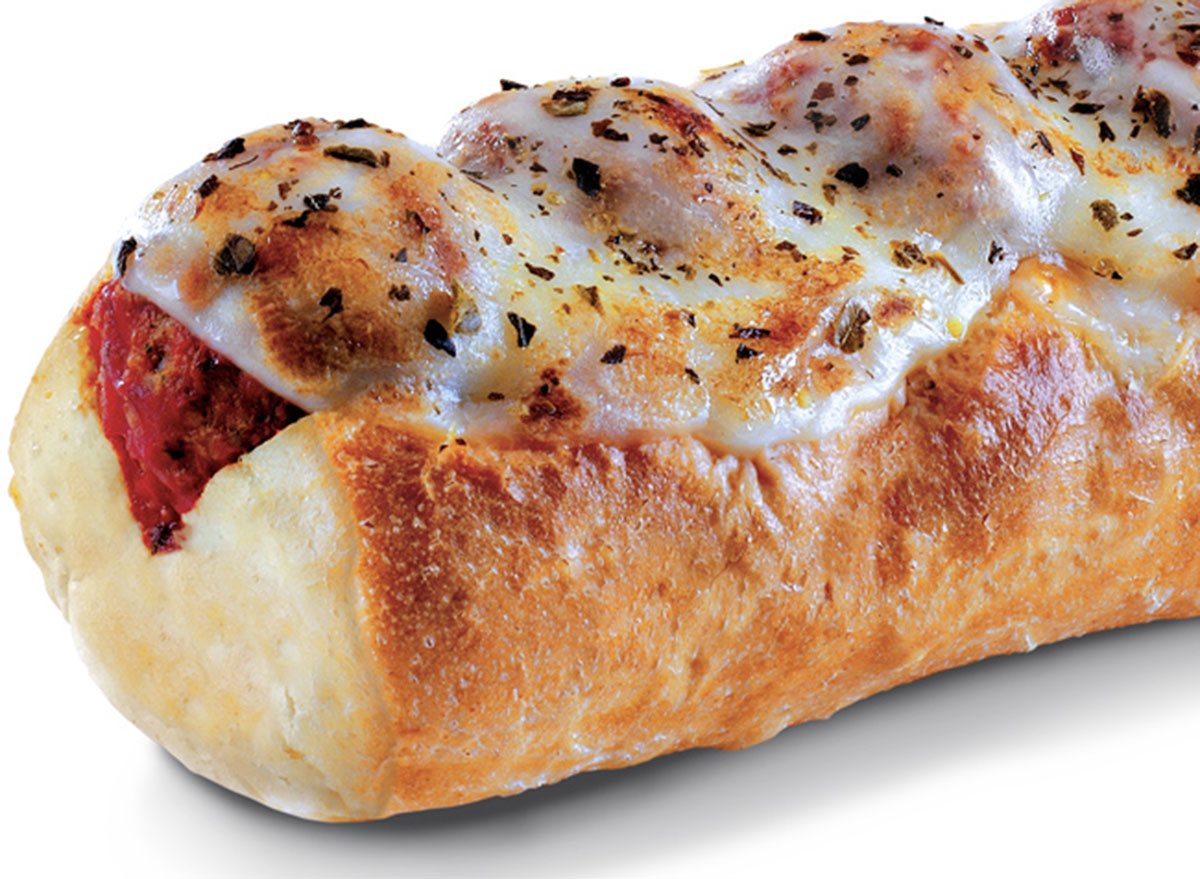 In case you are worried about getting your money's worth when you order this nearly $12 sandwich, don't be. This monster sub with two types of meat packs 1,920 calories, which means it can easily feed two people or the same person for two days in a row.
Jimmy John's J.J. Gargantuan Giant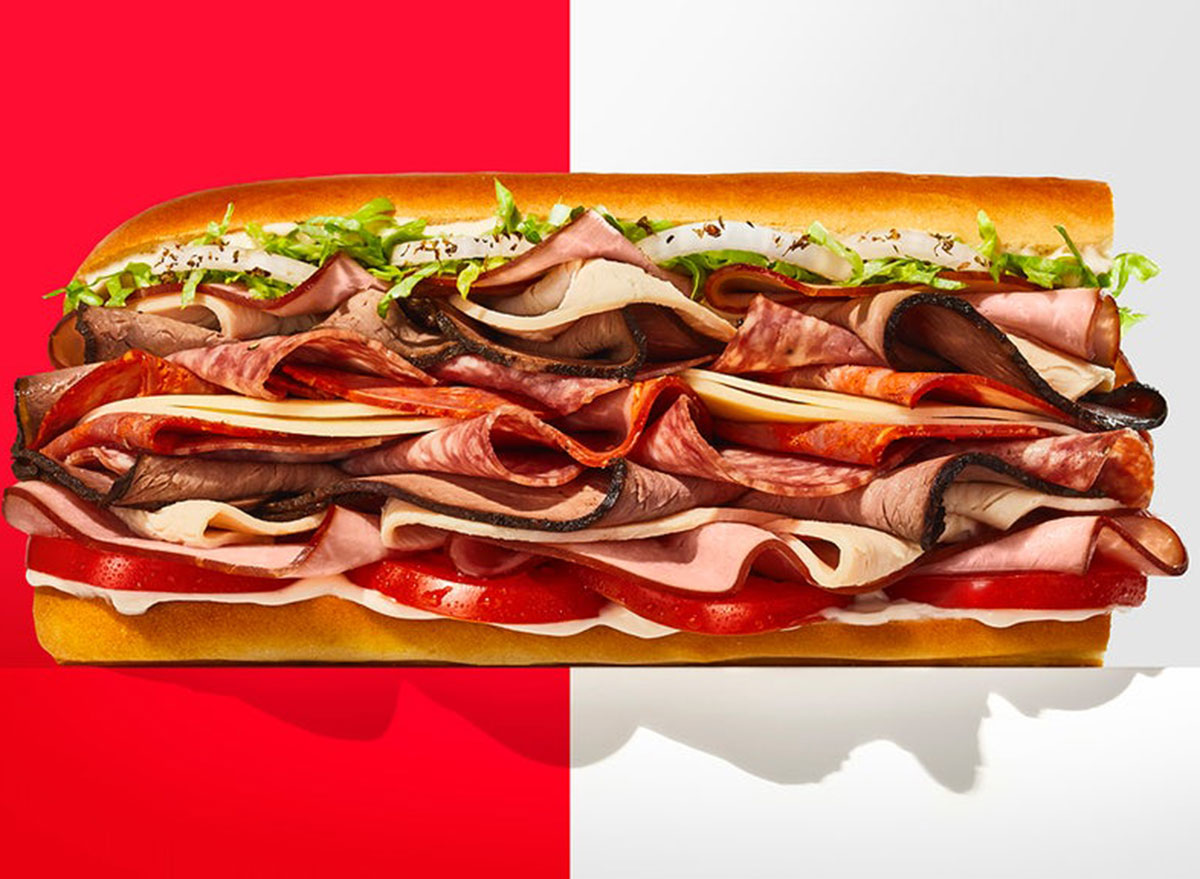 Here we arrive at the almost $20 sandwich, but this one behemoth could feed four people a decent lunch-sized portion, so you can think of it more like four $5 sandwiches. And conveniently, the 2,160 calorie sandwich comes on a 16-inch piece of French bread, making it easy to split into even 4-inch pieces. Catering, anyone?
For more, check out the 108 Most Popular Sodas Ranked By How Toxic They Are.
Steven John
Steven John is a freelancer writer for
Eat This, Not That!
based just outside New York City.
Read more about Steven