Nike's CEO Reveals His Secret Mental Health Tricks
How to find balance and lower your stress, from the CEO of the world's largest active-lifestyle company.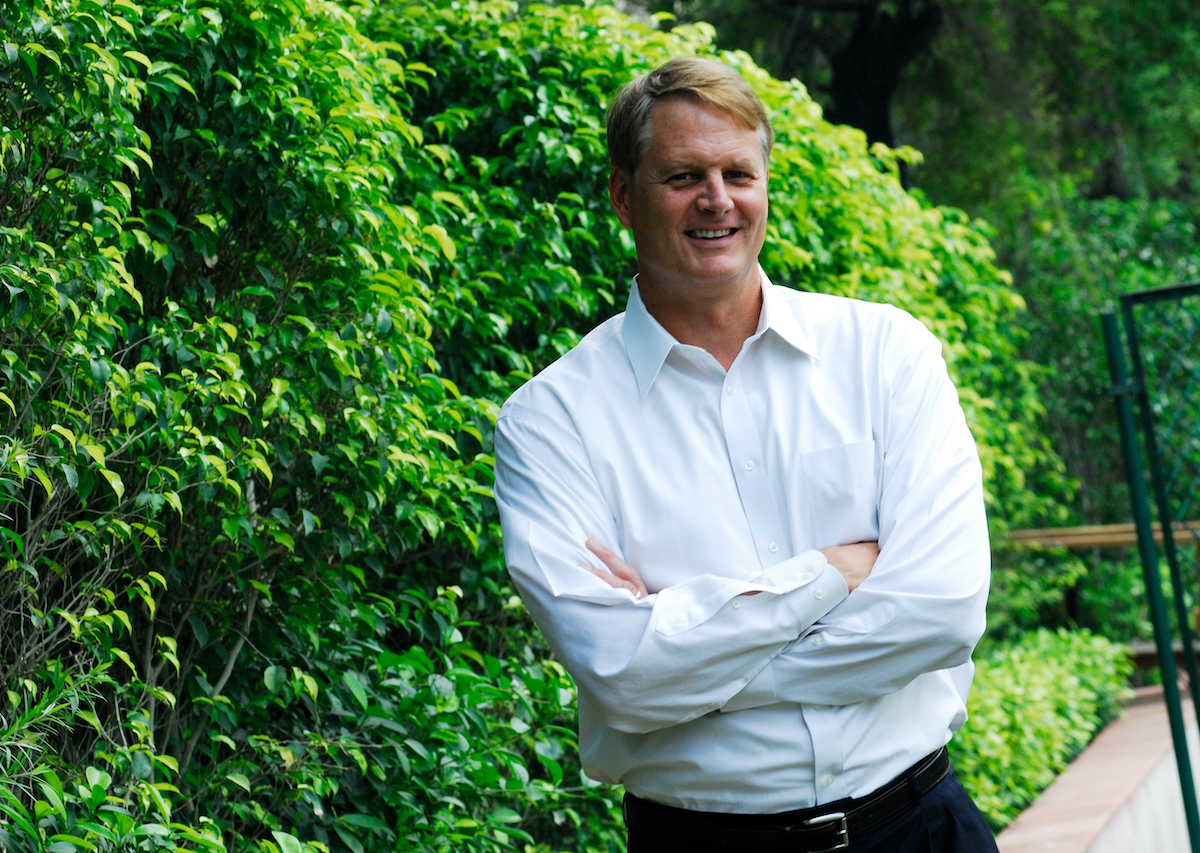 Whether or not you knew or cared that May is technically "mental health awareness" month, it's as good a time as ever to take a step back and look at your habits to ensure that you're taking care of yourself. If you're curious how some super successful people who appear to thrive in high-stress jobs look after themselves day-in and day-out, Nike's CEO John Donahue, formerly of eBay, just revealed in a new article for Yahoo! Finance many of the mental health tricks he uses every day to stay balanced.
So, if you're curious how someone who is actively trying to transform how a billion-dollar shoe company operates through one of the most tumultuous eras imaginable stays grounded, read on. And if you're suffering from anxiety or depression, know that it will manifest itself as not only sadness and health problems, but it will also affect your appetite, your energy levels, your concentration, your sleep, and ultimately your lifespan, says the CDC. And for more on the connection between your mind and your body, see here for What Happens to Your Body When You Have a Busy Job, Says Science.
He Does Gratitude Practice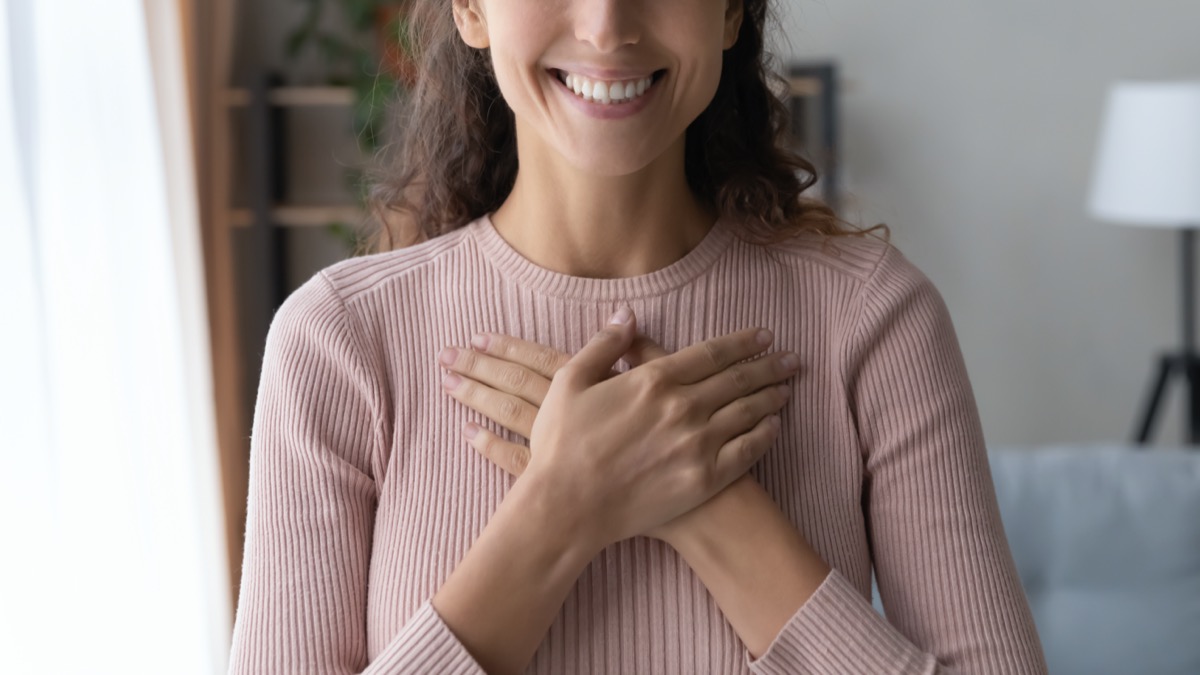 "I do gratitude practice to try to stay positive by keeping myself grounded in what I'm most appreciative of," he writes. "And I've embraced a lot of help. I've had the same therapist for the last 30 years. I have spiritual advisors and business mentors, who I call often for guidance."
According to Robert Emmons, Ph.D., a psychology professor and gratitude researcher at the University of California, Davis, there are two main pillars of practicing gratitude: "1. We affirm the good things we've received," and "2. We acknowledge the role other people play in providing our lives with goodness."
Emmons goes on: "Most of us know it's important to express thanks to the people who help us, or silently acknowledge the things we are grateful for in life. Research has linked gratitude with a wide range of benefits, including strengthening your immune system and improving sleep patterns, feeling optimistic and experiencing more joy and pleasure, being more helpful and generous, and feeling less lonely and isolated."
He Meditates and Exercises Most Mornings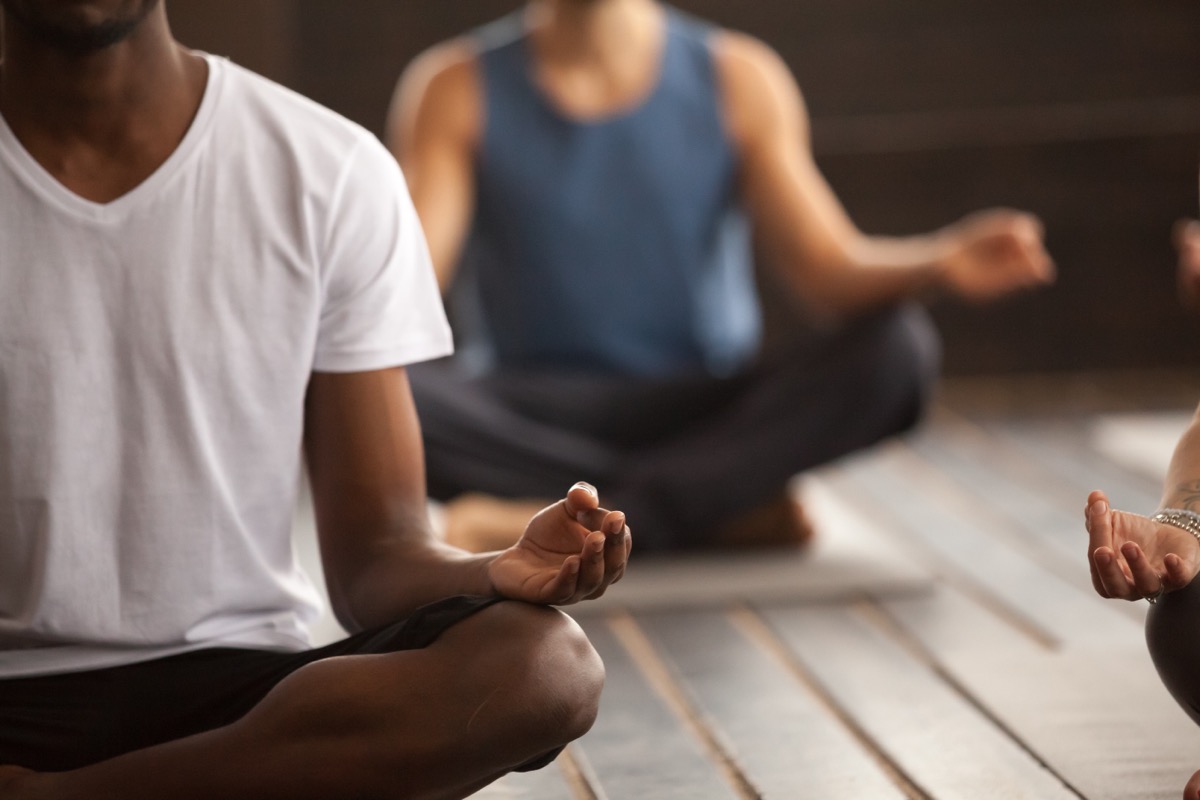 Donahue reveals that he was inspired to change his ways in the late-1980s when he was an over-worked consultant at Bain. At a training program, a speaker first opened his eyes to the benefits of self-care by referencing top athletes. "He said that these top athletes all shared a unique trait: They take care of themselves," writes Donahue. "He said for every hour they're on the playing field, they train for 20 hours. They work out, they sleep well, they eat right."
He also reveals that he meditates every morning and exercises on most mornings. And for more ways your work may be affecting you, don't miss What Zoom Calls Are Doing to Your Body, Says New Study.
He notes that the speaker also emphasized one surprising thing that professional athletes did that's inspired him ever since: They ask for help. "They are not afraid to ask for help—in fact, they view asking for help as a sign of strength," he writes.
"'Michael Jordan has a bench coach, a personal trainer, a chef, and a mental coach. He wants to get help so he can get better,' the speaker told us. 'But you businesspeople don't take care of yourselves. You think not getting sleep is a badge of honor! And you want to be world-class? You think asking for help is a sign of weakness, not strength. I don't get it!'"6254a4d1642c605c54bf1cab17d50f1e
As his career has progressed, he's always remembered that. "I have always tried to keep perspective by taking care of myself and by asking for help," he writes.
He Always Strives for Good Sleep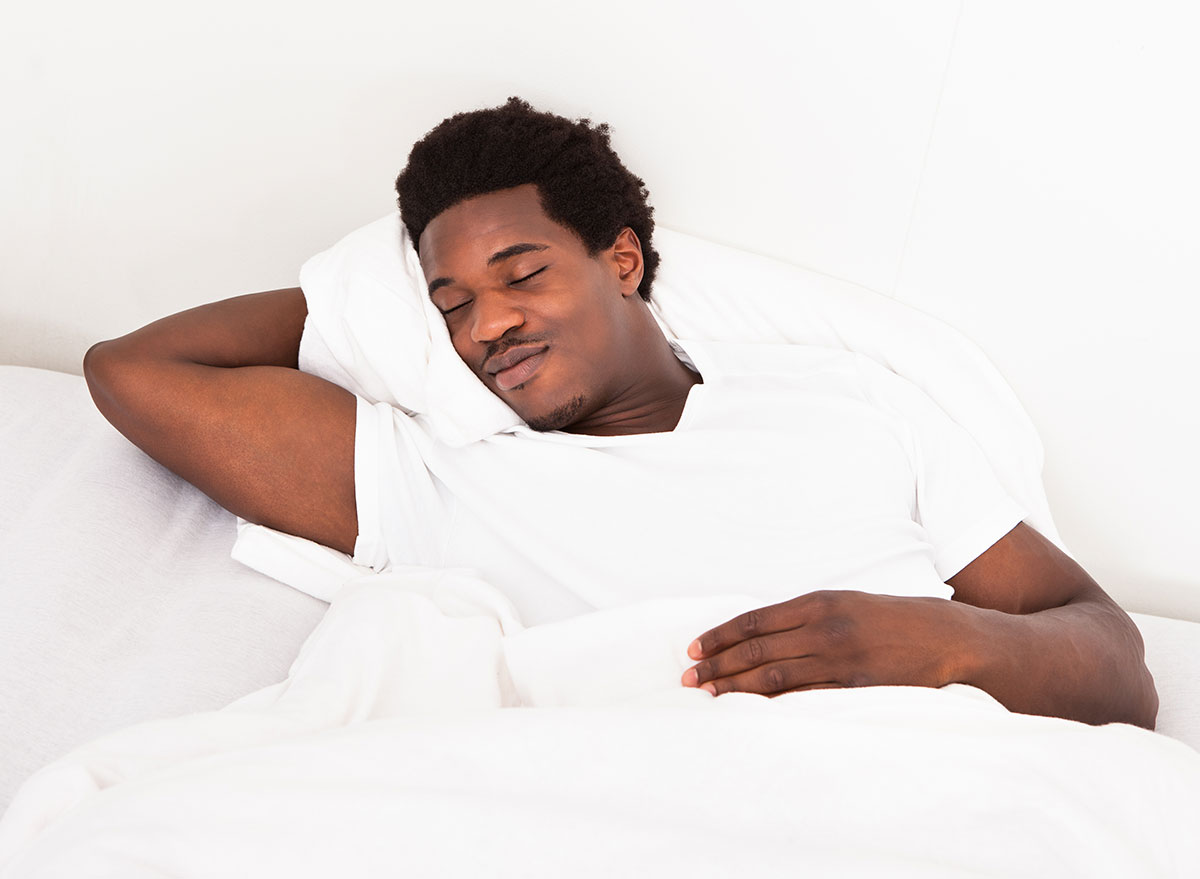 "As you may know, May is Mental Health Awareness Month," he writes. "For me, it's a reminder of how glad I am that I learned the importance of mental health all those years ago. Today, I still try to eat right and get plenty of sleep. And I strive to be an advocate for those around me to take care of themselves, to always try to show up rested, present, and whole." And for more great mental health advice, know that If You Think This About Yourself, You'll Live Longer, Says New Study.
William Mayle
William Mayle is a UK-based writer who specializes in science, health, fitness, and other lifestyle topics.
Read more about William