Nikki Bella Shows Off the Exact Workout That Transformed Her Body
The reality star has been working hard to get in shape following the birth of her son in 2020.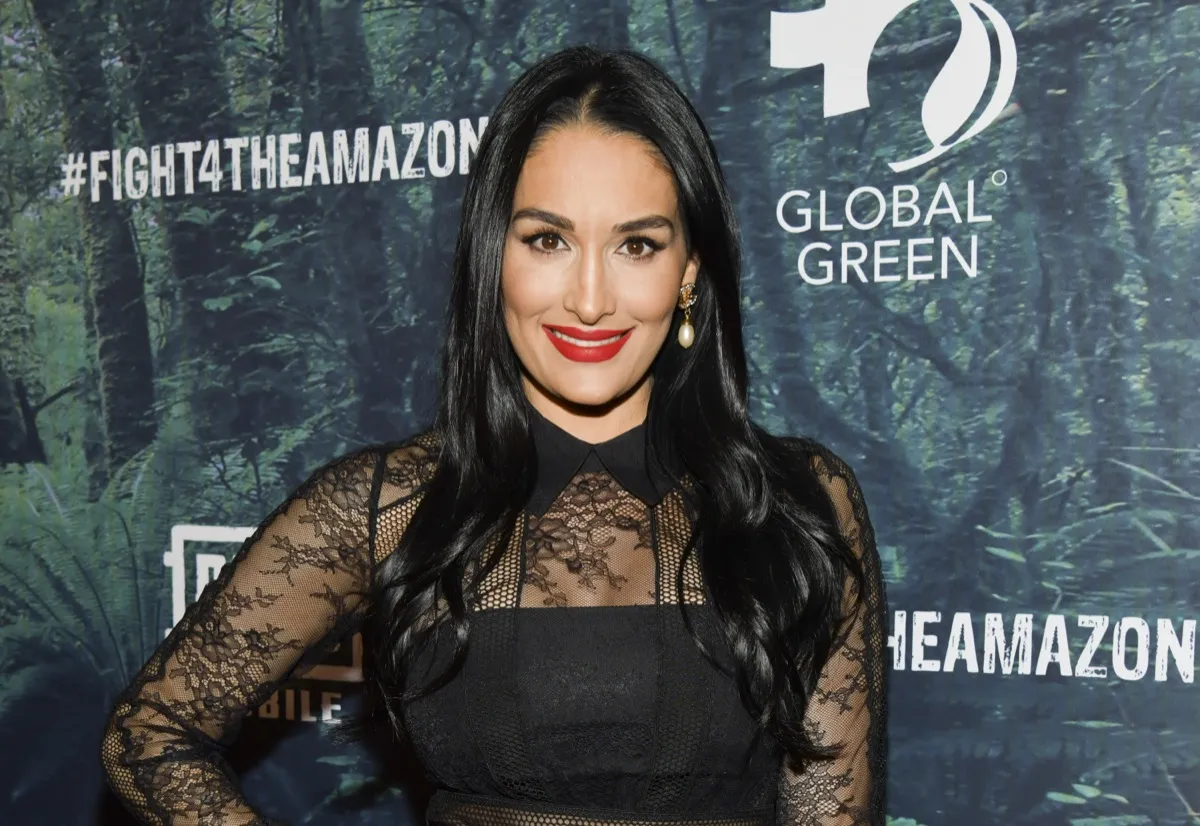 Total Bellas star and former WWE Diva Nikki Bella has made a career of being incredibly fit, and she's not about to let a pandemic—or having a baby—stand in the way of her maintaining that progress. In a series of new Instagram videos, Bella shows off the exact workout that has helped her transform her body since the birth of son Matteo in 2020—and these moves are every bit as intense as they are effective.
On March 24, Nikki shared a video of herself doing an intense rope-pulling routine with her trainer Scott Thom. "This gets me SO good! The burn is unreal!" she said of the tough workout.
The same day, Nikki posted a video of herself doing squats while holding a 25-kg. barbell. "Gettin' that @coachscottthom sweat sesh in! ??? #strongereveryday #mama," she captioned the video.
While Thom has been an integral part of Nikki's transformation, he's not the only one joining her in the gym lately. On March 14, Nikki revealed that her twin sister, fellow Total Bellas star Brie Bella, was a regular presence during her workouts. "Kick A** Sister Sunday! No drinks, just sweating!" Nikki captioned a video of the pair doing an intense routine of weighted squats and floor-based hip thrusts.
And though Nikki has been training hard to get into fighting shape, she's admitted in the past that she's not about to take any drastic measures when it comes to reaching her goals.
"There's going to be no crash diets…there's gonna be no starving myself," Nikki explained in a post to her Instagram Stories in 2021 (via Mom.com). "It's worth all the curves, all the changes, the hard work to get my body back in shape because I have the most amazing little boy ever."
For more celebrity transformations, check out Kaley Cuoco Shows Off the Exact Workout That Gave Her Six-Pack Abs.
Sarah Crow
Sarah Crow is a senior editor at Eat This, Not That!, where she focuses on celebrity news and health coverage.
Read more about Sarah