The One Food Dietitians Can't Recommend Enough
There are countless healthy foods, but this one tops the list because it's versatile, tastes great, and is widely accessible.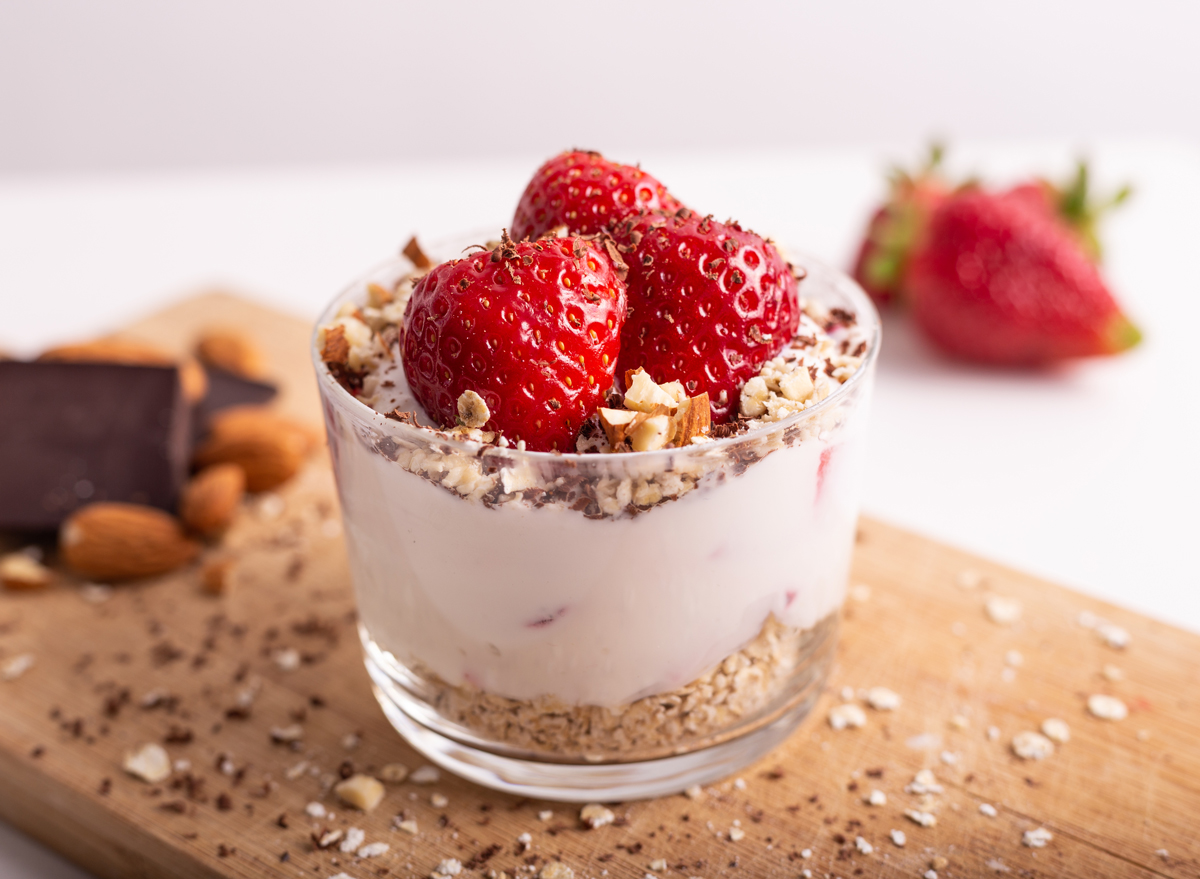 Finding one food that offers major health benefits, is accessible, and most importantly, tastes great is sometimes easier said than done. And as a registered dietitian, I have a shortlist of foods that check all three boxes. And among my brief list, the one food that tops it is the humble strawberry.
While there are other foods that pack a punch in the nutrition department, not many are as versatile and accepted as that juicy red berry that is loved by many. And if a food doesn't taste good, why bother eating it—am I right!?
Why are strawberries the one food that this dietitian can't recommend enough? Read on to learn about some major health benefits that this little red powerhouse offers. And for more, check out What Happens to Your Body When You Eat Strawberries.
Strawberries can support a healthy immune system
These days, people are focused on supporting their immune health more than ever before, thanks to a global pandemic that made the world come to a standstill.
Since just one cup of strawberries has all the vitamin C needed in a day, beginning your morning with a strawberry parfait or strawberry can help start your day off with an immunity bang.
Strawberries are great for digestive health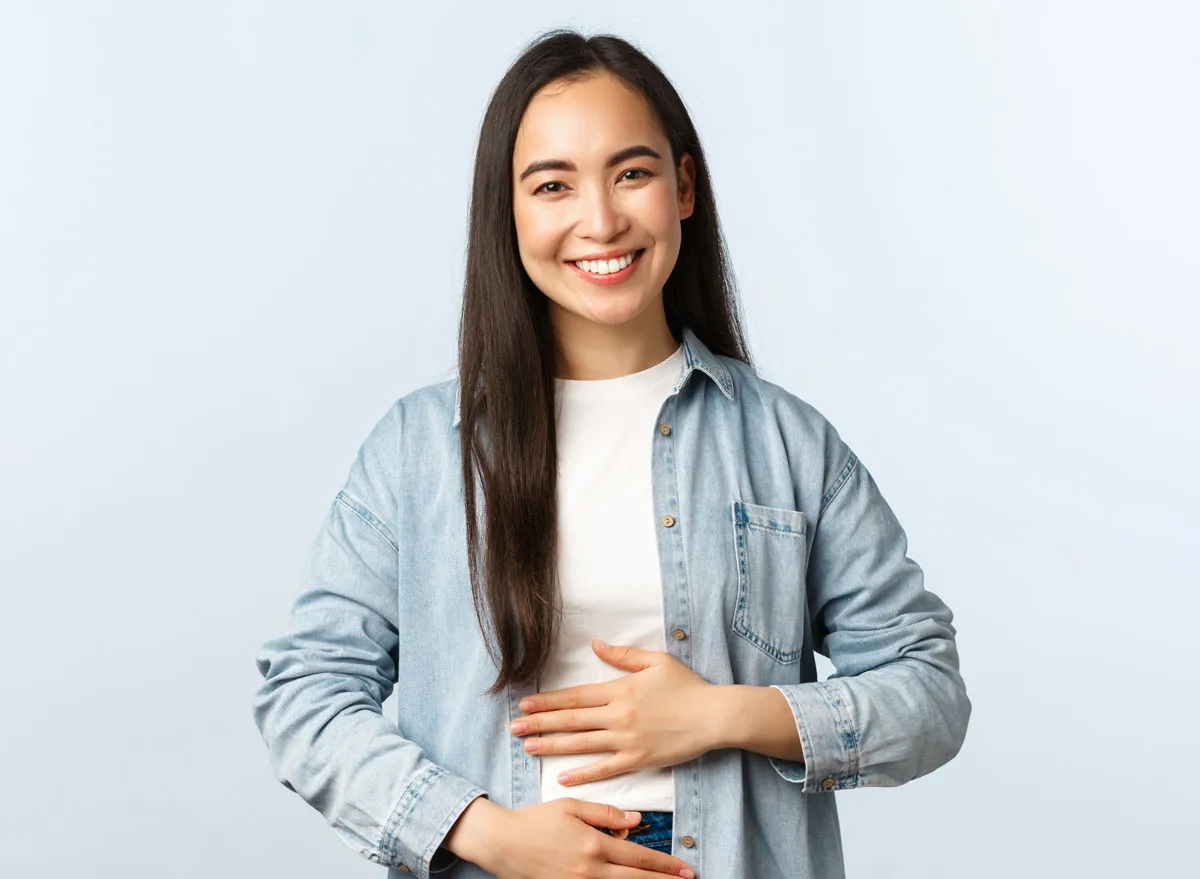 The natural fiber found in strawberries can support gut health—which is both linked to your immune system and your digestive health. Since 70% of our immune system is found in our gut, keeping your fiber intake up-to-par can help keep your immune system in check. One cup of strawberries contains almost 3 grams of fiber—over 10% of most people's daily requirements! For more, don't miss 20 Different Ways to Eat 28 Grams of Fiber a Day.
Strawberries are a diabetes-friendly fruit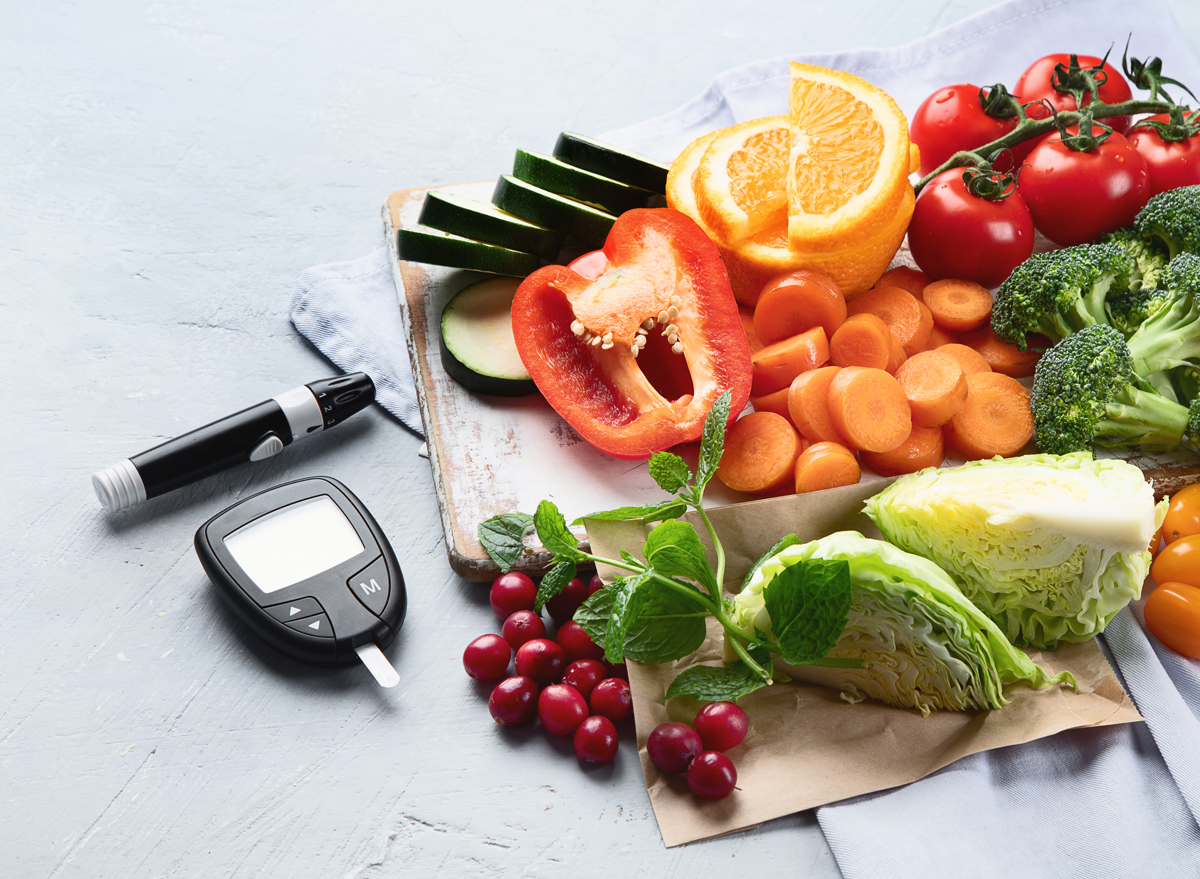 Although fruit contains natural sugar, there is no need to give up beloved fruit when managing diabetes according to the American Diabetes Association. And among the fruit choices, strawberries are an excellent option for those managing their blood sugars for many reasons.
Strawberries contain a natural compound called anthocyanin—which may reduce risk factors for type 2 diabetes, including inflammation, oxidative stress, and insulin resistance.
Plus, chowing down on some strawberries may help reduce blood sugar levels and inflammation, especially when consumed within 2 hours of a meal, according to data published in Nutrients.
For those who are craving something sweet but are managing their sugar intake, leaning on strawberries to satisfy a sweet tooth makes sense, as one serving has less sugar than and apple and half the calories of a banana, while being packed with antioxidants, vitamins, and fiber.
Strawberries may help support brain health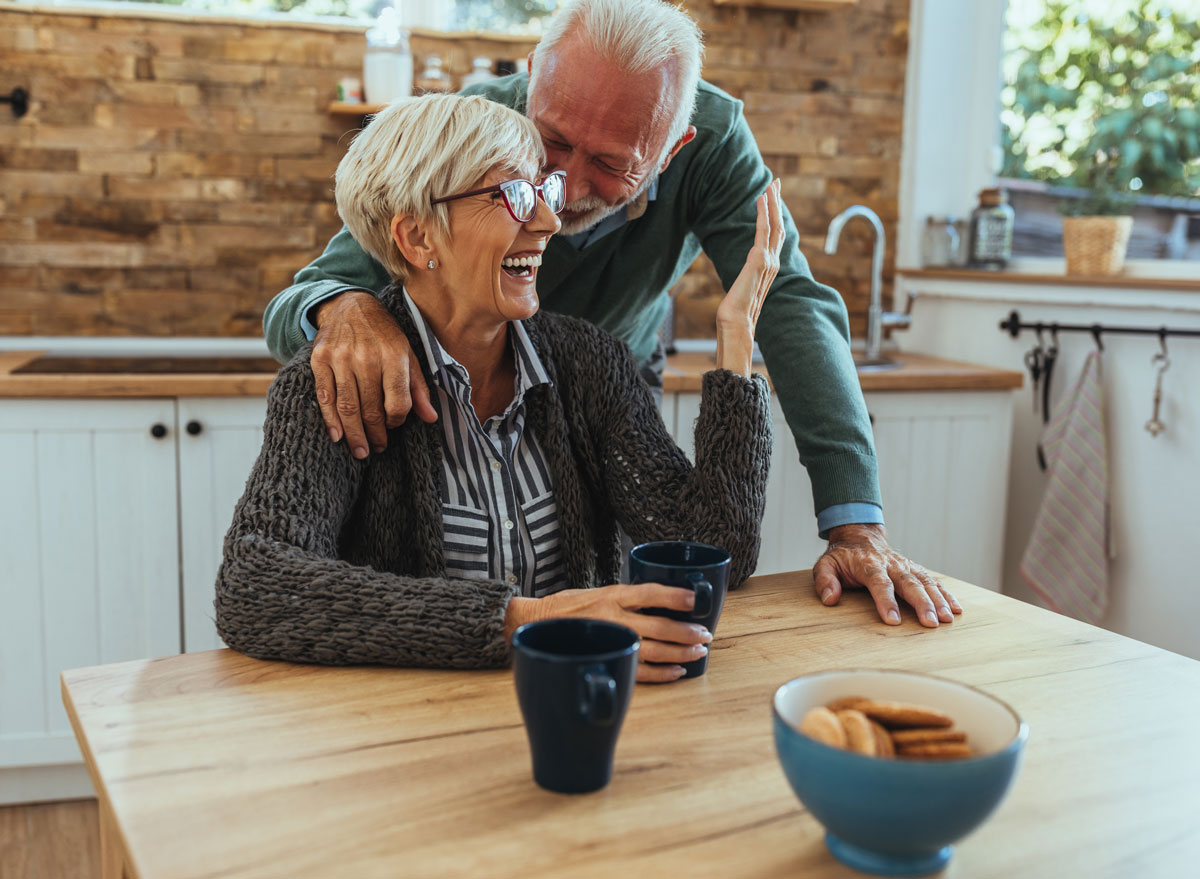 Believe it or not, but enjoying sweet strawberries can help you stay sharp. According to results of one study published in the Annals of Neurology, eating strawberries more than twice a week appears to delay cognitive aging by up to 2.5 years.
And thanks to natural factors like vitamin C, anthocyanidins, and total flavonoids, eating strawberries may reduce the risk of Alzheimer's Disease and related dementia.
Strawberries—the one food this dietitian can't get enough of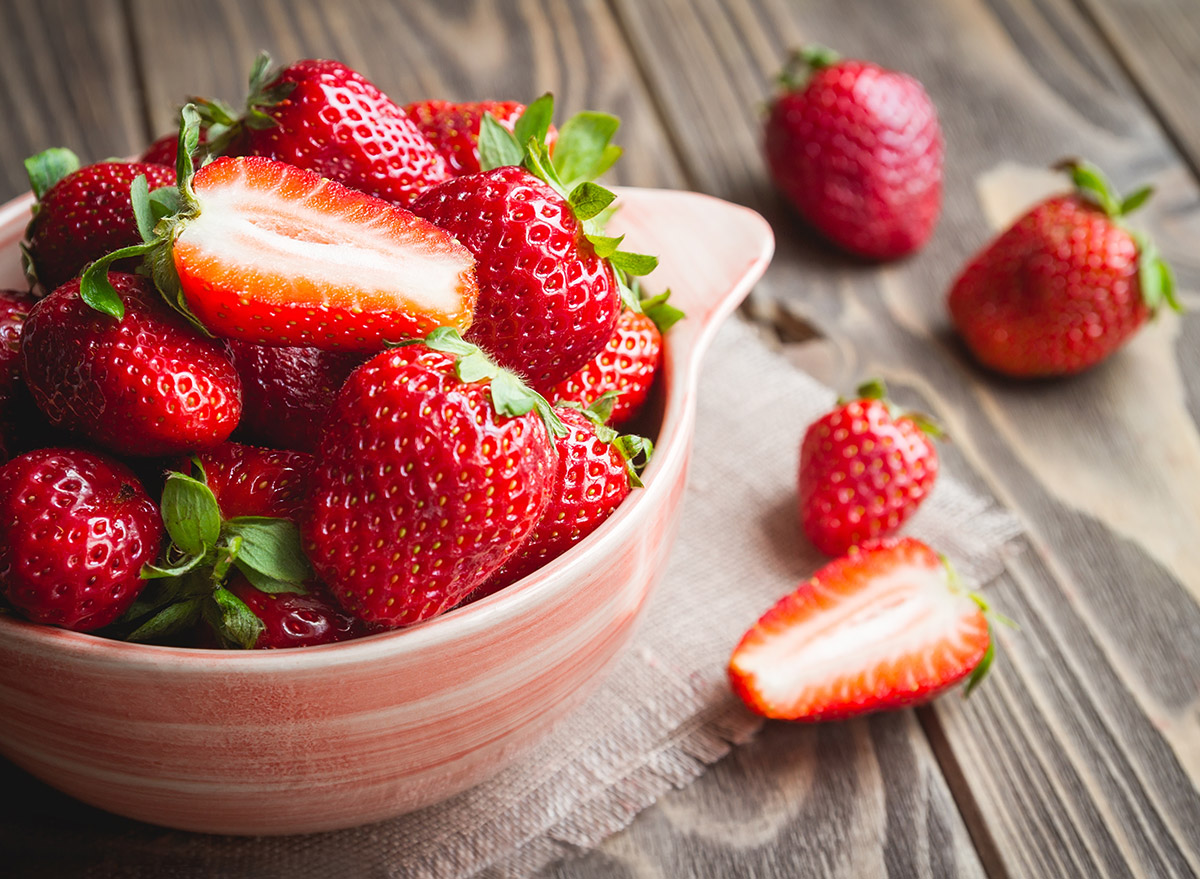 When looking for a food that can elevate the taste of many dishes while giving your body a nutritional boost at the same time, you don't have to look further than that pint of strawberries at your local grocery store. Whether you are enjoying fresh strawberries dipped in chocolate, sliced strawberries in a spinach salad, or frozen strawberries mixed into your favorite smoothie, enjoying these gorgeous juicy red berries can be one of the best things you can do to support your overall health in an absolutely satisfying way. For some smoothie ideas, check out these 50+ Best-Ever Breakfast Smoothies For Weight Loss.6254a4d1642c605c54bf1cab17d50f1e
Lauren Manaker MS, RDN, LD, CLEC
Lauren Manaker is an award-winning registered dietitian, book author, and recipe developer who has been in practice for almost 20 years.
Read more about Lauren