This Massive Outbreak is Threatening the Supply of Even More Grocery Products
Over 37 million birds have been affected.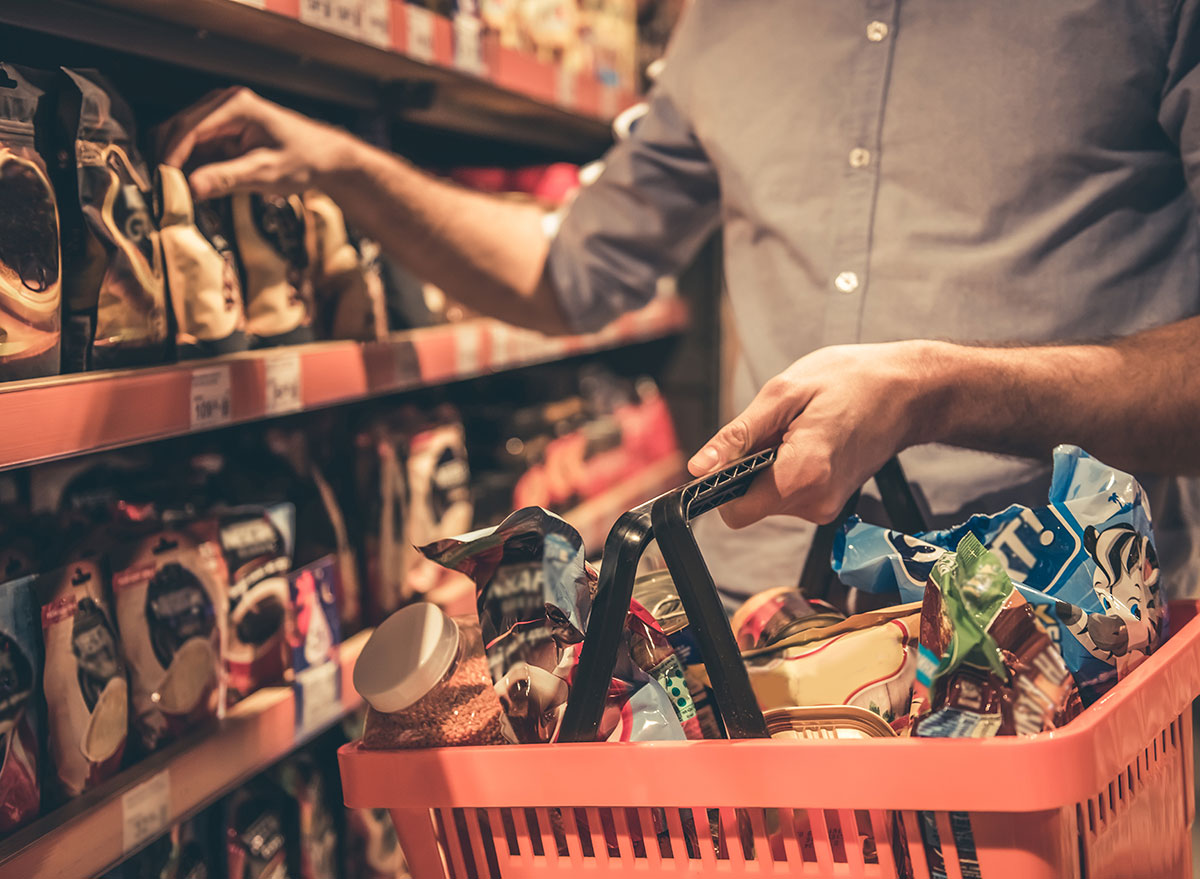 The recent bird flu epidemic is quickly becoming one of the worst in history, having affected 37.55 million turkeys and chickens across the U.S., according to the USDA. The crisis has particularly hurt egg-laying hens, who have been put down in mass culls. While the highly pathogenic avian influenza (HPAI) has not affected any grocery shoppers, the damage has been reflected in grocery store frozen chicken products and is now making way for the dairy section, too.
According to the USDA Egg Markets Overview which was published May 6, the wholesale price for large, white, shell eggs recently increased almost a quarter from $2.38 to $2.56 per dozen in the Midwest. As the outbreak rages on, egg supply may get shorter and shorter on the consumer level before affecting larger companies, who've mostly said the impacts have been negligible so far.
But it's not just eggs that have seen a tremendous price hike, however. Whole turkeys have also reached an all-time high of $1.47 a pound according to Bloomberg.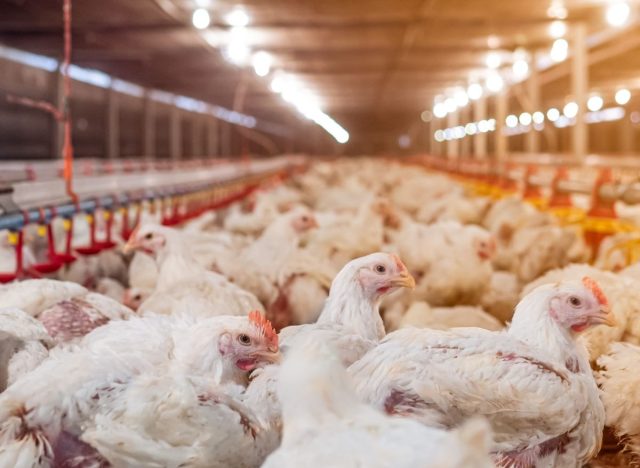 The state of Iowa has been most heavily affected by the outbreak, reporting 14 affected commercial flocks and over 13 million birds as of May 4. Currently, 33 others have been confirmed with at least one infected flock, causing some countries to ban U.S. imports of avian products.6254a4d1642c605c54bf1cab17d50f1e
This outbreak has not quite reached the levels of disaster that the epidemic did in 2015, when it destroyed 50 million birds. However, it took over a year for the egg industry to be able to recover. According to Bloomberg, this time around, the effects could last even longer as farmers could decide to make a transition to cage-free production.
Related: These Are Costco's Most Popular Items Right Now
Vital Farms, a company that sources pasture-raised eggs, released a statement concerning the outbreak saying it was following the virus carefully and keeping the hens indoors as the spread from farm to farm has likely happened "by wild migratory fowl."
"At this time, our veterinary partners and state health officials have strongly recommended that we keep our hens indoors, and we are following this guidance," the company said. "We've also implemented heightened biosecurity measures across our network of 275 farms."
While the CDC says avian flu viruses usually do not infect people, in rare cases someone can get sick through direct contact with infected poultry, or through contact with surfaces that have been contaminated with the viruses—both of which are very unlikely for those handling poultry products from the grocery store. So far, only one person has been confirmed as having contracted the virus from the current outbreak. The case was reported in Colorado and was involved in the culling of poultry with presumptive H5N1 bird flu.
It's not just eggs and poultry, unfortunately. Shoppers say they are seeing Shortages of These 2 Grocery Staples Right Now.
Amber Lake
Amber Lake is a staff writer at Eat This, Not That! and has a degree in journalism from UNF in Jacksonville, Florida.
Read more about Amber