Taco Bell's Upcoming New Item Is Already Stirring Up Major Controversy With Customers
Has the chain lost its Tex-Mex soul?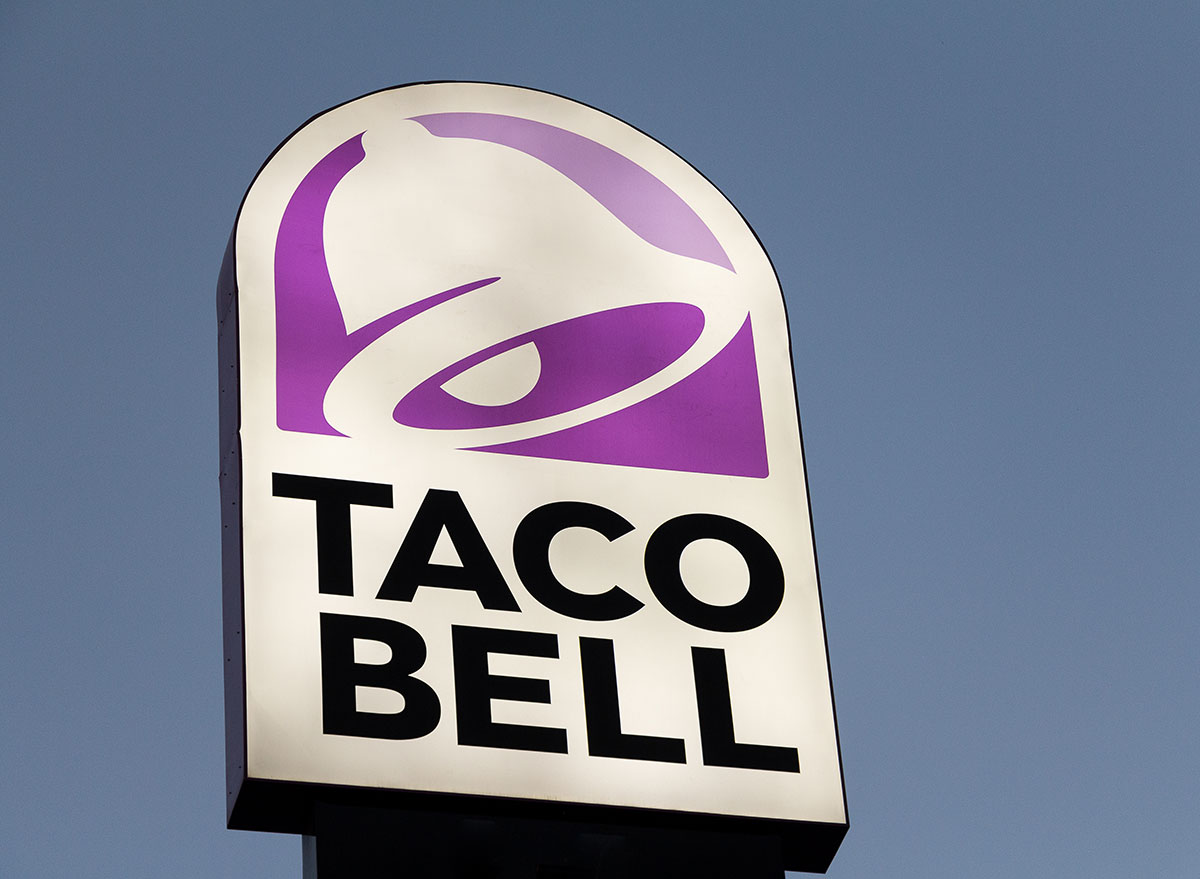 When Taco Bell announced the Crispy Chicken Sandwich Taco as the next mashup creation coming out of its Innovation Lab, the news raised a few eyebrows. As excited as we were to hear there'll be more opportunities to feast on fried chicken, it felt like Taco Bell was taking a step in an extremely mainstream direction.
The ensuing "is it a taco or is it a sandwich" debate was just a cheap ploy to pass off a pretty classic crispy chicken sandwich (fluffy bun, fried white-meat chicken, creamy sauce) as something that doesn't stick out like a sore thumb on a Mexican fast-food menu. It felt like Taco Bell was making a major detour from what it does best and that it took the Chicken Sandwich Wars bait to the detriment of its own unique identity.
But that was just the beginning. The chain seems to be as determined as ever to get an even bigger piece of that chicken pie while it's hot. According to a recent leak from some Taco Bell employees, we can all look forward to a chicken item even more out of left field than the Crispy Chicken Sandwich Taco—the Crispy Chicken Wings.6254a4d1642c605c54bf1cab17d50f1e
The item will launch as part of their next "experience" aka menu innovation dump of Fall 2021. Sure, the veracity of this leak hasn't been confirmed by the chain, but there's been too much insider info floating around on Reddit, complete with snaps of release schedules, digital menus, and employee training videos, for it to be a hoax.
With the Crispy Chicken Wings, Taco Bell has dropped all pretenses of Tex-Mex—besides the "Mexican Queso Seasoning," these wings are about as much KFC or Wingstop as they are Taco Bell. At least at first glance. They're bone-in, lightly battered then fried, and come as a 5-piece serving with a Spicy Ranch Sauce. Does that sound delicious? Sure! Does it sound like Taco Bell? Not so much.
The company may be aware of this, since they're only dropping these as a very limited test run, likely to gauge interest from their devotees. The wings will allegedly be available for one week only, from October 27 to November 2.
Still, as short-lived as the wings will be on the Bell's menu, they're causing rather negative reactions from customers before they've even launched. Mostly, people are expressing one overwhelming sentiment: why not stick to what you're good at, Taco Bell?
Others have expressed fast-food chicken fatigue and incredulity over Taco Bell following such a mainstream trend.
And then there are those who make an excellent point that Taco Bell might want to take note of: Is novelty always better than the comfort of beloved fan-favorites? Must Taco Bell always be in competition with itself with new concoctions that end up replacing things that their customers have loved for years (like the Mexican pizza and the shredded chicken, to name a few)?
Still, to all its naysayers, Taco Bell has already proven a point: it can do mainstream fast food, and it can do it well. The much-buzzed-about chicken sandwich actually ended up receiving pretty positive reviews on flavor and texture. And not to be forgotten, Taco Bell's Nacho Fries, maybe the least Mexican thing on the menu, are their best-selling LTO of all time. Who's laughing now?
For more, check out:
Taco Bell Is Finally Kicking Off Its New Sauce Packet Initiative

Taco Bell Has Two Hot New Items On the Menu
And don't forget to sign up for our newsletter to get the latest restaurant news delivered straight to your inbox.
Mura Dominko
Mura is ETNT's Executive Editor, leading the coverage of America's favorite restaurant chains, grocery stores, and viral food moments.
Read more about Mura